Terry Thomsen started a business after getting a divorce and being married 40 years. Being a single woman has made her a role model and mentor to many women, at this age. People admire her for the fact that she had done something no one else has done before. She had created a food company on her own and took it Nationally.
She wanted to provide a dough that could last longer in the fridge, that could take the heat without burning to a crisp, and could be boiled, fried, baked and grilled. She wanted a dough that could be used every day and thus Feel Good Dough was finally born.
Was it a lightbulb moment or gradual moment to start Feel Good Dough LLC?
After 40 years of marriage and now a single woman. I was in transition from my past life to a new life. I know that when one window closes another one opens. Then one day I was with my grandkids and I wanted to make pizza with them. I brought dough, but we didn't have the toppings. So, we went to the store .We found our toppings, but for the heck of it we looked in the freezer looking for organic dough. There was nothing so the grandkids said, " Grammy you make it", "I can?" YES, you can. They saw it in me to do it. OK the challenge was on. As a grandparent you never want to disappoint your grandkids. So, I took my dough recipe and cleaned it up! Not only organic but clean ingredients. My intuition said that it was what we will all need in the future. (not knowing that today we are in great need for clean ingredients) without toxins and pesticides. Nor did I know that plant based eating would be amongst us. I designed the dough with a good amount of protein - 28 grams of protein per 8 oz of dough. In addition, I formulated it so you can eat daily when stored in the refrigerator. You can bake, boil, fry and grill Feel Good Dough. I did it! I made a dough that no one else has done before!
How did you get your first three customers?
I test marketed it at a LOCAL level with small stores, friends, family. Then started making Cold calls to larger stores in OH. I found the stores wanted to try it on the shelf. So, I made lots of calls and lots of deliveries, sometimes driving 8 hours to make just one delivery. I was excited to see the interest . Learning as I go.
How did you validate the idea?
To my surprise, I was well received, store buyers had the foresight to know that there was not anything like this and it will hit BIG.
Did you have any experience/expertise in the area?
I do not., I started with a whim. Learned everything on my own. They say its not what you know it is who you know. I did not know anyone. I did a lot of research online and phone calls. Then I did a trade show and found people like me! I was able to network and see the BIG PICTURE! I was ready to move on. I liked who I met and knew they would be of help to me as I grew. I found a National Co Packer and a National Distributor. I even had the CEO of Whole Foods want me to contact them. Many future customers came from that show. BIG ones, that's when I knew I was validated.
Have you raised any money? How much?
I have not raised money. Timing is everything and our time is now. I believe in the next year there will be an investor or another interest in Feel Good Dough.
What regulatory approvals did you have to go through?
We have to be certified Organic and abide by the rules. Which I believe is the highest standard to live up to!
Who is your target demographic?
I love this question because it is the person that walks down the freezer aisle and wants to make pizza at home. It is someone who already eats organic and wants to avoid the fillers- extra stuff in processed foods. Its not Keto or grain free. They don't want to make anything from scratch! Then they see us! Our Feel Good Dough smiley face winking at them. They pick up the package and start reading.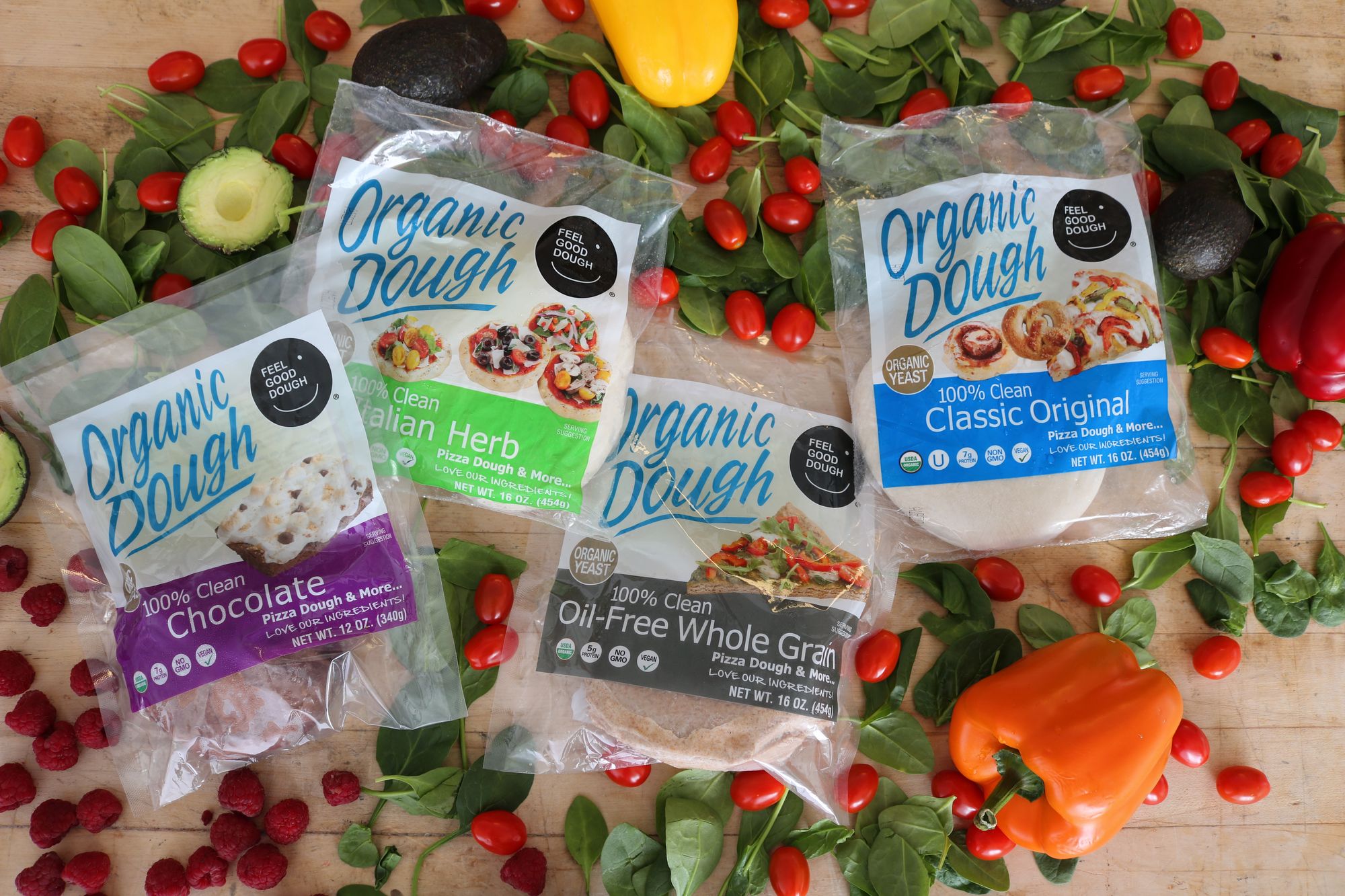 WOW I never knew there was a dough out there like this, they say to themselves. They purchase it, go home and make a pizza It is so easy to work with. It tastes amazing! They are so happy they found this dough, they buy more and tell their friends.
How did you fund the idea initially?
Initially and currently, I have been taking the profits and investing back into the company.
Where did you meet your co-founder/founding team?
My team consists of 2 people , me and my marketing manager. We met 5 years ago at another business I have. We work well together and are strong women who are tenacious.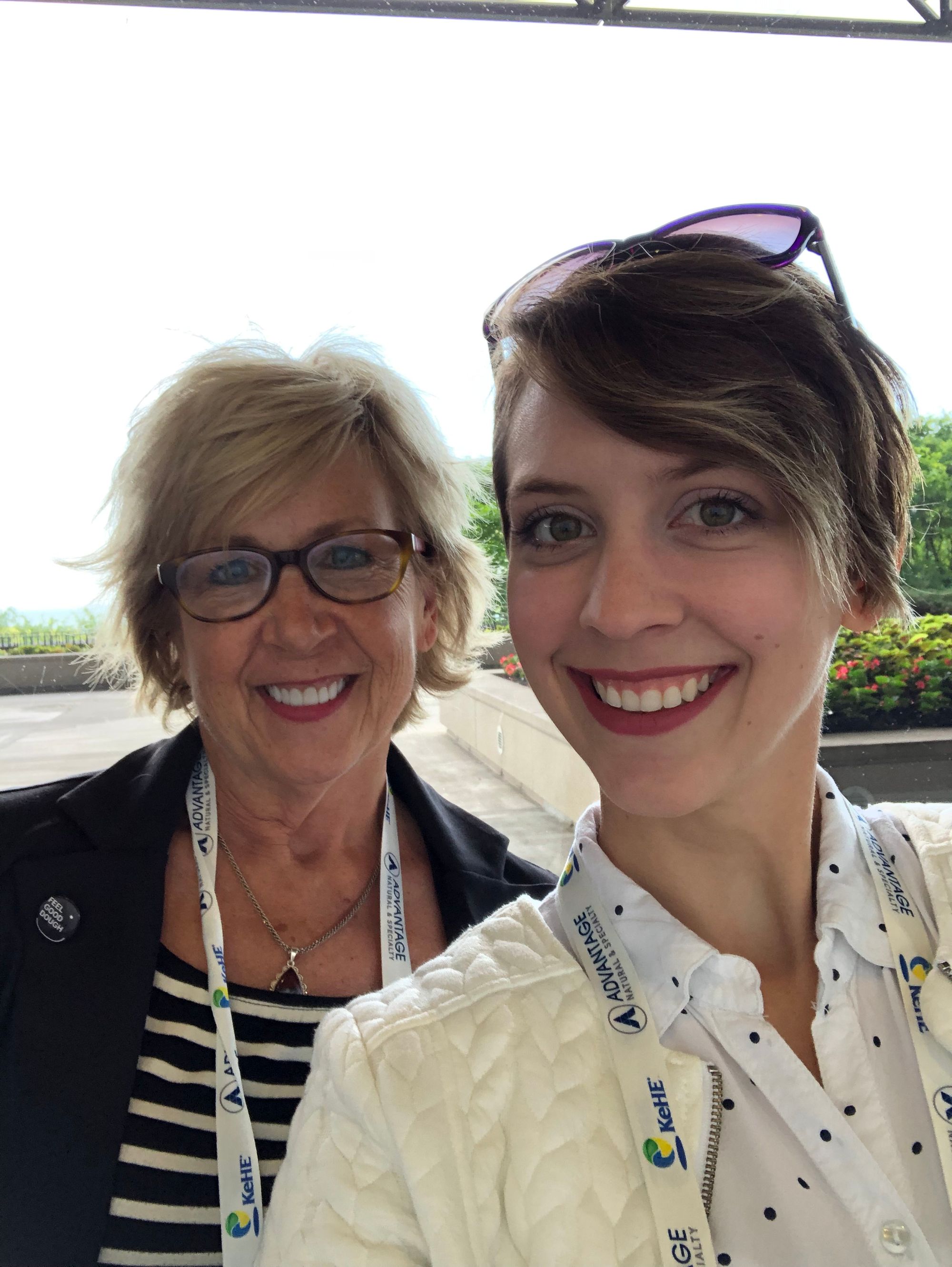 We work long hours, we are kinda like Oprah and Gayle! Maybe , some day we will get to meet them.
Did you run any companies prior?
Yes, First with a Direct Sales company and Second with a local food product with a retail location. Each gave me lessons to take from.
What motivated you to start your own business?
I like challenges, I believe we all have something to give and use our talents that were given to us. Some people start early, some people like me start later! I was given a challenge for a reason. I am here to give people good grains, make them feel good and nourish them. People can eat this grain, nourish their body with clean ingredients which can help with gut issues because of the clean grains. I even had a Sharma once say that I was going to feed the world my dough. I am ready, its time.
What were your family and friends first thoughts on your company?
They are supporters of the dough but not sure I should start something quite like this at first. It takes time and money and at 60+ they were concerned for me. But they saw my enthusiasm and passion and admire me for that. I have many women say " Wow , you are a single women doing this incredible amazing business" I feel I can give back to so many more women. Not only with business, but with life's lessons. Someday I would like to have my own podcast.
What motivates you when things go wrong? What is the end goal?
Everyday is a challenge. You look for the positive side of moving forward and continuing. For me it is the vision that people will NEED this product because of the way our food system is messed up. I feel that I have created the simplest but good for you product they can eat.
Do you have any advice for someone just starting out?
I think you should do what feels right. Go with your gut and don't let anyone try to discourage you. Its your life!
What has driven the most sales?
We sell to grocery stores and the most sales come from our promotions we give to customers. Social media plays a part , but to reach many people we use Digital couponing to make a purchase. Our website drives people to the stores, they see the recipes they can make with our dough. There is a coupon for them to purchase on the website as well. Our social media has been built to spread the message of Clean Organic Dough and to build our brand.
What is stopping you being 3x the size you are now?
I am not trying to grow big fast. You can make big mistakes. I like to move at a steady pace, so if I do make a mistake it won't slow me down. I set realistic goals, 1 ,3 and 5 year goals. I want to be around for a long time. I am building a business with the end goal - Built to Last.
How do you protect yourself from competition?
So far in the food industry anyone can compete with another product., there is no protection in place.
Do you have any trademarks/IP/patents?
In food its hard to get a patent, so yes I have a trademark to best protect the brand name.
What are the top 3-5 apps your business could not run without? Why are they essential?
Social media apps. FB and Instagram. They build our brand name.
What are your favourite podcasts?
I belong to networking groups in the food industry and par take in Webinars for my learning. It is direct to what I need at the moment. It is simple and keeps me on target. I find too much information is overload and clouds my vision.
What are the next products you're working on? Are there any releases you can tell us about?
We are bringing out our Clean Organic pantry mix for online sales and home deliveries. It is a great essential product to have available in your home. It includes the yeast. all you have to do is mix.
Where do you see the company in 5 years?
I see Feel Good Dough in everyone's freezer and in their pantry. I see a team of people making this happen and I see people feeling good because they are eating good grains and getting nourished.
What is current revenue?
If you don't mind sharing I don't share that because I am the company, if I had an investor or were public that would be public knowledge.
Would you ever sell?
Yes, I would sell Feel Good Dough. I would remain as the Founder.
| Company Name: | Feel Good Dough LLC |
| --- | --- |
| Founder: | Terry Thomsen |
Comments