James Ford along with his partner Marcus Goess-Saurau have built AutoBead into the leading car detailing product supplier brand in the UK. They are supplying Germany, Switzerland and Austria with first class car cleaning and maintenance solutions since 1999.
They focus around most premium products which are applied to cars last to lock in perfect paint work and deep levels of gloss in the most efficient way possible.
Was it a lightbulb moment or gradual moment to start Autobead?
We were introduced to a team of chemists which specialized in developing products made with the mineral silica (SiO2. They'd been working on nano-technology formulas for a number of use cases but had never made it to market with any of them. Markus and I agreed to test three products in the market, a fire retardant coating for wood, an anti-fouling paint for boats and a sealant for cars. Not only were people happy to take samples of sealant, they were immediately returning to repurchase more of the product. The product was incredible, it was simple to use, would enhance gloss, and leave a super slick finish. So with a single product, our Spray Sealant, AutoBead was born.
How did you get your first three customers?
We pursued a free sample campaign. We found that with no brand awareness, we would have to ship 10 samples to make 1 sale. Valeting and Detailing enjoys a very active community on Facebook, so reached out to a number of members which were active and were fondly considered by the other members. As we were providing them with an "exclusive" on the SiO2 Spray Sealant, they were happy to provide written reviews and in some cases videos.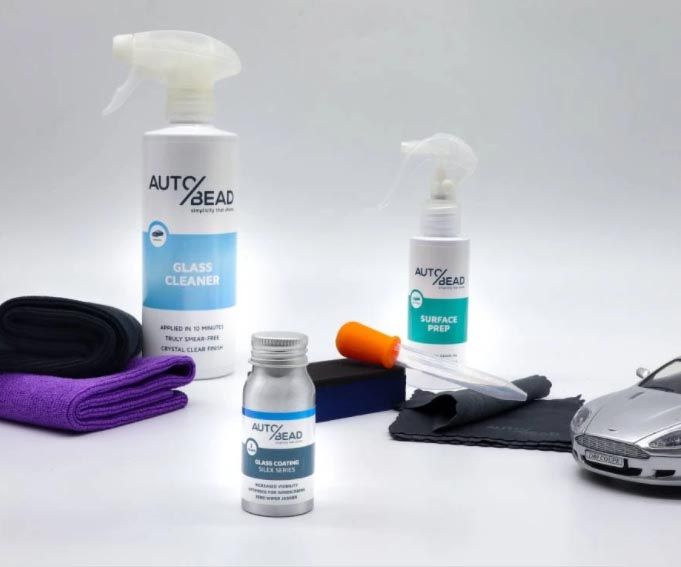 Rather than immediately looking for sales, we wanted to build our brand awareness and our email list, so offered free samples to those in the groups which read the other members reviews. 3-weeks after the samples had been sent, we sent a promotion on the first official batch of AutoBead SPRAY SEALANT. It retailed for $20 for 500ml (which was quite expensive, it is now $12) and we sold 50 units from 500 samples sent.
How did you validate the idea?
We sent the products to three audience groups.
Professional valeters and detailers
enthusiasts and
taxi drivers
We held the highest hope for audience three because a key feature of the product was a reduced need to clean the car so often. This would be perfect for individuals who made money from driving cars, not spending time maintaining them. However, what we found was most (not all) taxi drivers would rather use a public car wash, it's quick, cheap and they can makes some calls to friends whilst someone looks after the car. Audience 1 and 2 meanwhile, loved the product for what it was and loved using it because keeping cars looking their best is what they're passionate about.
Did you have any experience/expertise in the area?
I have to say, none at all. Neither of us did. We were simply taken by how positive the response was to the product. We thought to ourselves, that if something can be loved this quickly by so many, then we can learn to appreciate it too! And so we did!
Have you raised any money? How much?
No, this business has been self-funding by Markus and I.
Who is your target demographic?
We have two key target demographics.
Professional valeters and detailers, these individuals are often sole proprietary businesses and in some cases small limited businesses which look for premium products and brands to align their services alongside. AutoBead provides accreditation to professionals which are qualified to apply our next generation ceramic coatings, which protect a car's paint and other surfaces for four years.
Enthusiasts or as they're often affectionately referred to as "Weekend Warriors", those that are passionate about maintaining the appearance of their vehicle to the highest standard possible. Weekend Warriors What is the funniest/most strange customer request you've had? We continuously get asked for free products. We are running out of ways to politely say "no".
How did you fund the idea initially?
We put in about $2,500 to set up a basic Shopify site, order some stock, design and print labels, produce some samples and full-size items. Once we could see that the product worked and drove repeat custom, we ramped up our investment from there. What's interesting is that in order to run a profitable own label e-commerce store, revenue needs to be $20,000 per month to break even. This is with an on average 30% net margin. To date, the company is fully self-funded.
Where did you meet your co-founder/founding team?
Markus and I met at a marketing technology firm. I was in charge of service sales and Markus led the delivery team, which meant that whatever my team sold, his team would deliver. We sat next to one another and were always the first in the office. We'd often discuss opportunities which involved long-standing industries which were yet to receive an injection from modern day marketing and technology. Premium car care was one of them.
Any tips for finding first employees?
Find someone passionate about what you're doing. Your first employee is taking a risk on you as such as a small business as they likely want to be the leader in the future when the business grows. In employing an individual who is truly passionate about your products and services, you both stand the best chance of getting what you want. Our first employee helped to drive the business to the next level by injecting their passion for our industry into our range of products.
Did you run any companies prior?
Yes, I ran a Demand Generation Agency for B2B clients and Markus ran an eCommerce agency specializing in $20,000 Magento and Shopify websites.
What motivated you to start your own business?
I love being responsible for mistakes, when I know it's in my control to put it right. I cherish the experience I've gained from working with some great companies, however really flourish when I get to choose my own focus and how my time is allocated.
What were your family and friends first thoughts on your company?
They kept reminding me that I didn't even own a car, how could I possibly sell products I couldn't even use myself… It didn't take long for them to realize I could just clean their cars. They soon shut up after that.
What motivates you when things go wrong? What is the end goal?
My motivation for when things go wrong, is finding out what is right! I always see a "failure" as a data point which tells me to stop doing that thing. Often it's a case of not stopping something in its entirety, it is making incremental tweaks which make it work for you and your business. Afterall, we have our own audience, our own brand, and our own products, which means every experiment we run is unique to us, so the results will always be unique too.
Do you have any advice for someone just starting out?
When starting out, move fast and try things. When we started, we sometimes took so long making a decision because we wanted it to be "right" that the underlying cash burn rate during the decision outweighed the cost of the initiative. If we had assessed initiatives and acted faster, our growth would have been accelerated.
What has driven the most sales?
Facebook. It is our greatest revenue engine across both our target audiences. Using the audience creation tools we have
What is stopping you being 3x the size you are now?
Brand awareness and stronger automation which drives repeat purchases.
How do you protect yourself from competition?
When it comes to our professionals, we protect ourselves from the competition through outstanding service. Ultimately, our premium products can be matched by competitors, however we provide community to our professionals through Facebook and WhatsApp, exclusive discounts and tools which help them sell more to their customers which keeps them extremely loyal to our brand.
Our enthusiast customers naturally want to try different products in the markets, so to encourage loyalty, we focus marketing around our most premium products which are applied to cars last to lock in perfect paint work and deep levels of gloss. Our advice to customers is to use our other products to best maintain the luxury coating they've applied to their car. Our products have been designed to enhance the longevity of these coatings and enthusiasts understand that, so remain loyal.
What are the top 3-5 apps your business could not run without? Why are they essential?
Between these three single applications, you can create an ecommerce business which generates a million dollars in revenue. Shopify provides all the tools you need to merchandise you products and accept payment. Facebook provides endless ways to capture email addresses, page likes, create community and ultimately drive sales. Then klaviyo provides the direct marketing engine to drive repeat custom or nurture new leads to their first sale, automatically.
What are your favourite books?
Creativity, Inc. by Ed Catmull and Steve Jobs Biography by Walter Isaacson - I have always been a Steve Jobs fan and these two books sum up his life's work perfectly. Ed Catmull was the co-founder of Pixar and Creativity, Inc is a biography of the company and how to maintain a truly creative environment in a growing business. The Steve Job Biography is exactly what it says on the cover. The story of a genius of our time.
What are your favourite podcasts?
Tim Ferriss for professional insight and personal development. Peter Crouch and Quickly Kevin, Will He Score? (it's about 90's football. It's brilliant) for pure enjoyment.
What are the next products you're working on?
We're currently working on the next generation of ceramic coatings for cars. Ceramic coatings come in all sorts of different flavours, some last for one year, some last for 10. What is typical is the longer it lasts, the harder it is to apply or the longer it takes. We've started to work with the revolutionary mineral Graphene, which is often nicknamed "the strongest material on earth". With this we hope to deliver very long protection times with very quick and easy application processes. Our professional clients get paid for their time. If they can offer great value to their client, in half the time, they'll make more money and that's what we are passionate about.
Are there any releases you can tell us about?
Our 2-year ceramic coating range and ceramic wax has gone through some formula optimization recently to make it easy for anyone to use. At home, in the garage, outdoors, whenever, wherever.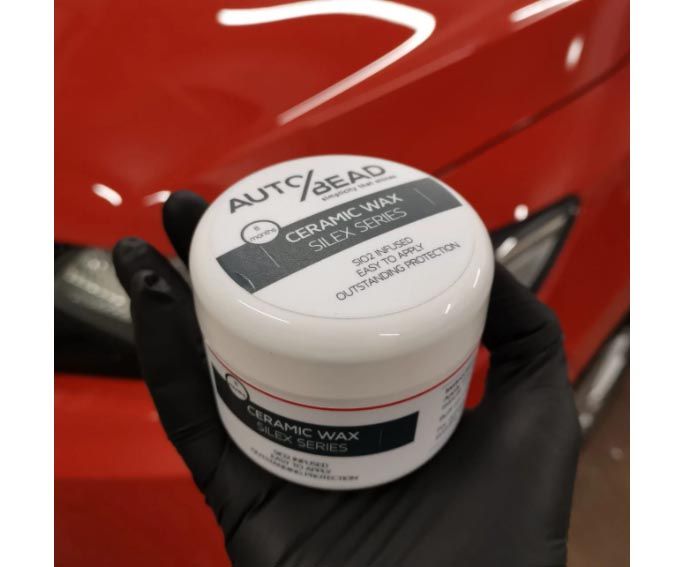 If you'd like to boost your gloss levels, provide UV protection for the paint and watch the car repel water from it's surface, take a look at the SILEX SERIES Ceramic Coating range. You cannot go wrong!
Where do you see the company in 5 years?
AutoBead will be a multi-national brand which is renowned for it's high quality products and involvement in events it's passionate about. Namely motorsport and car events. We will be the Red Bull of car care.
What is current revenue? Would you ever sell?
$500,000. I don't think so. We are having too much fun. Talking about cars and getting paid whilst we sleep is something we hope to do for many years to come.
| Company Name: | AutoBead |
| --- | --- |
| Founder: | James Ford |
Comments