Dillon Forte is a successful tattoo artist and owner of Sri Yantra tattoo in Venice, California. He's also the owner of Forte Tattoo Technology, a line of eco-friendly tattoo products designed for other tattoo artists. Forte is spiritual tattoo artist and one of the world's most known in sacred geometry tattoo design.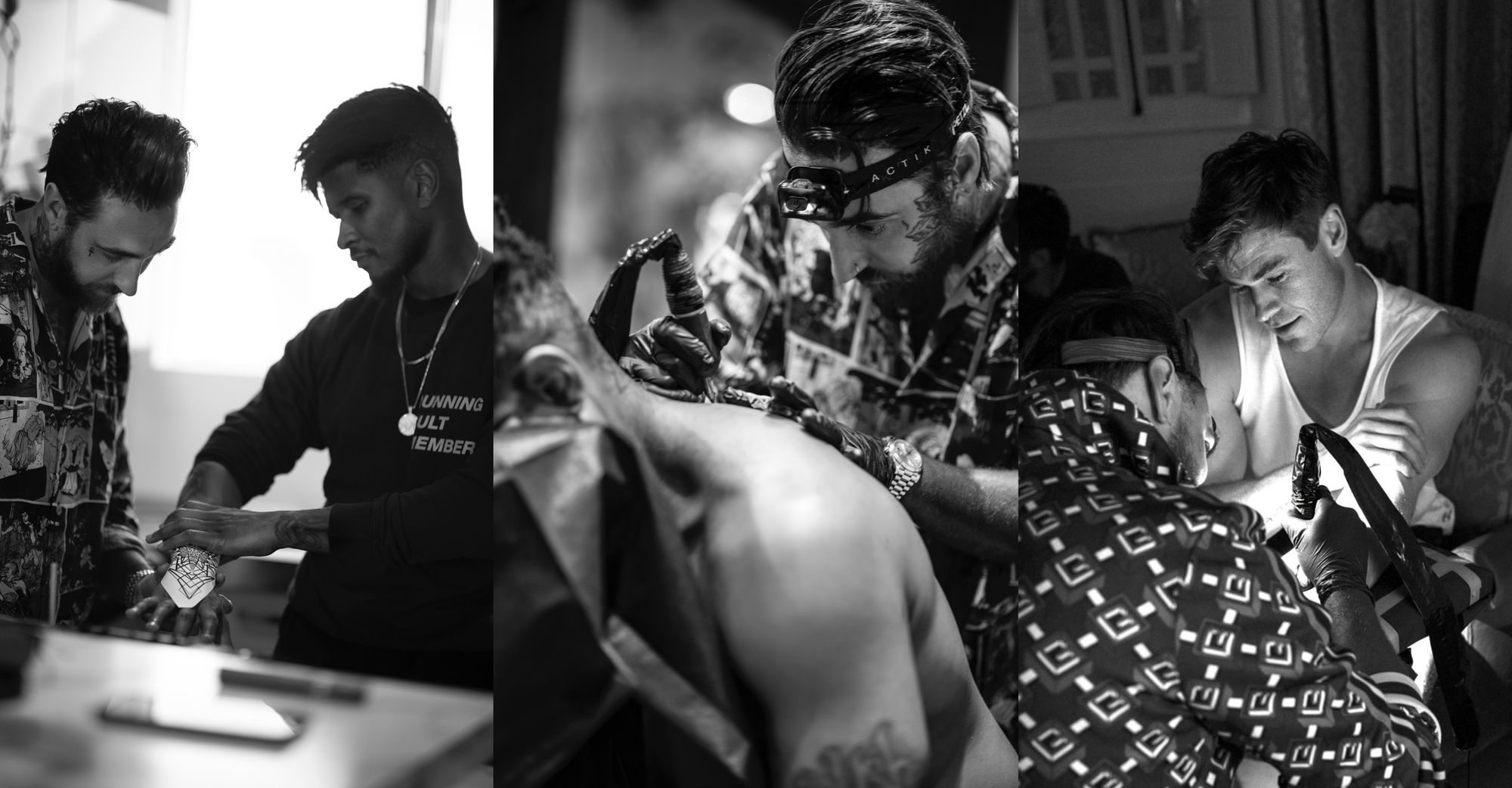 He has recently worked with clients like Usher, Chris Hemsworth, Ben McKee of Imagine Dragons and Kat Von D. Forte also travels the world for work and inspiration, including tattooing inside a pyramid in Egypt and even tattooing someone 17,000 ft up on Mount Everest (Nepal). He also released a collaboration with massive "for now" tattoo company Inkbox recently, who also has collabs with Post Malone, Cartoon Network and many others.
Was it a lightbulb moment or gradual moment to start  Forte Tattoo Technology?
I reached a point in my career where I was fortunate enough to have a steady stream of clients, and then eventually a waitlist. Opening my shop felt like the next step for me creatively and after a period of time I realized there was a need for more eco-friendly tattoo supplies.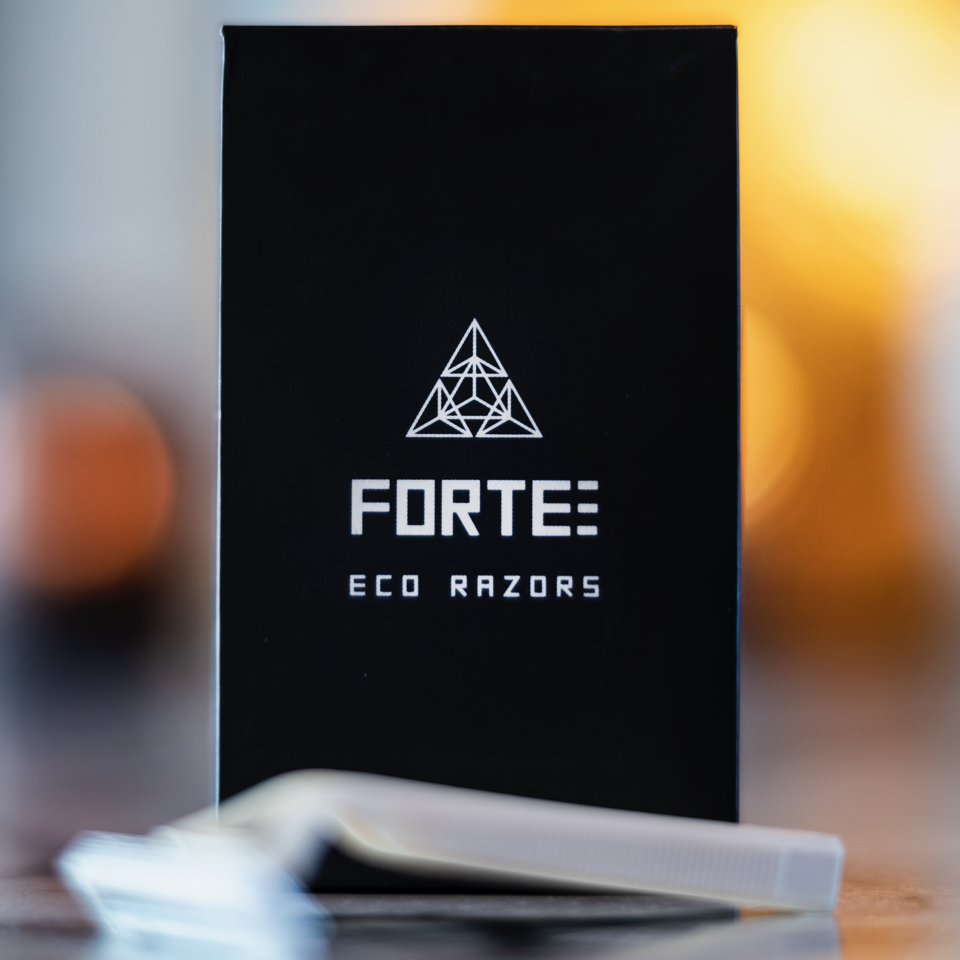 We would toss away so many items daily that likely would take years to decompose in landfills, and if there was a way to improve the process and have a smaller footprint I would feel much better about this waste. This is something I wanted to create for both my shop, and for other tattoo artists and shops around the world.
How did you get your first three customers?
My first three clients were close friends. I've been lucky to be surrounded with people who have always believed in me. I feel fortunate for their trust.
How did you validate the idea?
I had a limited run of products made at first and sent them to other artists that I know in the industry. I also had many conversations with industry experts at conventions worldwide to fine-tune what was most needed and what would best sell to other shops and artists. This took well over a year of research and testing different samples, that way I would know what to stock and market with the most response. The rest is honestly trial and error by putting out into the market, I then get honest feedback and scale up or make changes accordingly.
Did you have any experience/expertise in the area?
I like to consider myself a specialist in sacred geometry, blackwork and dotwork tattooing. Ultimately, my clients determine my success and if they are happy they will spread the word about the quality of work I provide.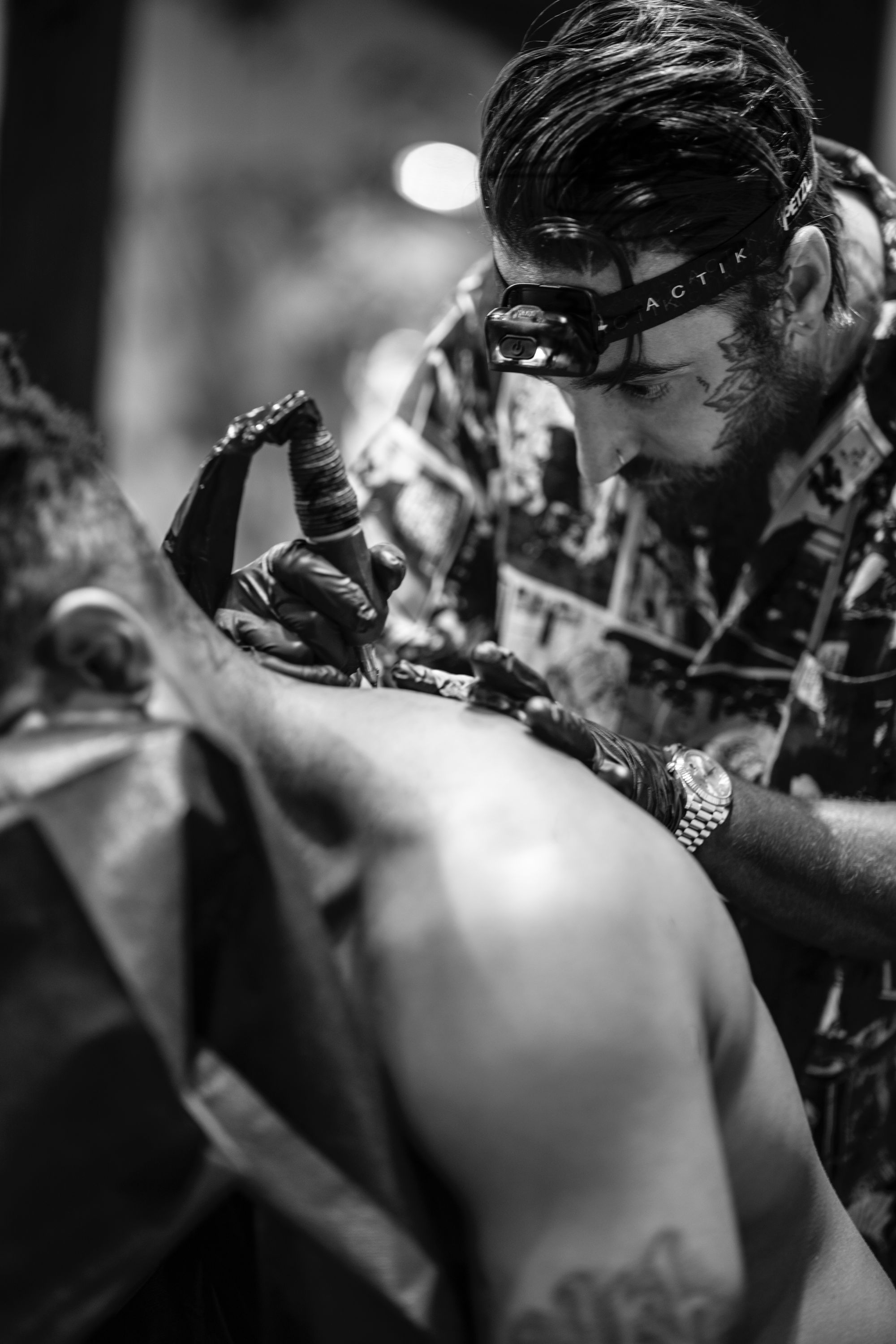 I've been doing this for well over a decade so I'm simply taking my industry experience and meeting needs in the market that aren't being realized.
Have you raised any money? How much?
I built my business with money from my tattoo career saved and re-invested into building  out what is now Forte Tattoo Tech. I put a lot of it back into the business to help scale and create new products.
What regulatory approvals did you have to go through?
We work with multiple manufacturers which provide us certified compostable products to ensure the biodegradability of our materials.
Who is your target demographic?
With Forte Tattoo Technology I am targeting other like-minded tattoo artists, studios and distributors that are interested in using eco-friendly products to improve their impact on the world. When things get back to normal, I'll also be setting up at conventions to better target potential customers as well.
I also release other specialty items like bandanas and masks that can appeal to the everyday person who appreciates my art and sacred geometry in general.
How did you fund the idea initially?
I used all personal funds from profits made off my tattoo work and running my studio. I don't like the idea of being in debt to any bank or other person, so I'm thankful I've built a life where I can invest into my wild and awesome ideas.
Where did you meet your co-founder/founding team?
I have an extremely small team and am fortunate to work with friends and clients i've built up over the years.
Any tips for finding first employees?
Dip into your network and ask other like-minded, successful people or entrepreneurs if they have anyone on their radar. Sometimes the specific job experience is very important, but finding people that get your vision and work hard is much more difficult. You need a solid network to collaborate with for these things, sometimes Craigslist and other recruiting sites just won't cut it in niche industries like tattooing and tattoo products.
Did you run any companies prior?
I've been in the business for almost 15 years and learned by working for other tattooers at their shops and by just doing it. Thankfully I know what is needed in the tattoo industry and didn't go into this venture blind by any means.
What motivated you to start your own business?
Plastic single use disposable products add up during the tattooing process. Seeing everything pile up in the waste boxes and trash added a level of guilt each day. I'm very connected with nature and knew I had to do something to make the process cleaner and more earth-friendly.
What were your family and friends first thoughts on your company?
My family gets to hear about all my exciting and wild ideas, but this one really stuck instantly because we can all relate to wanting to create a cleaner planet.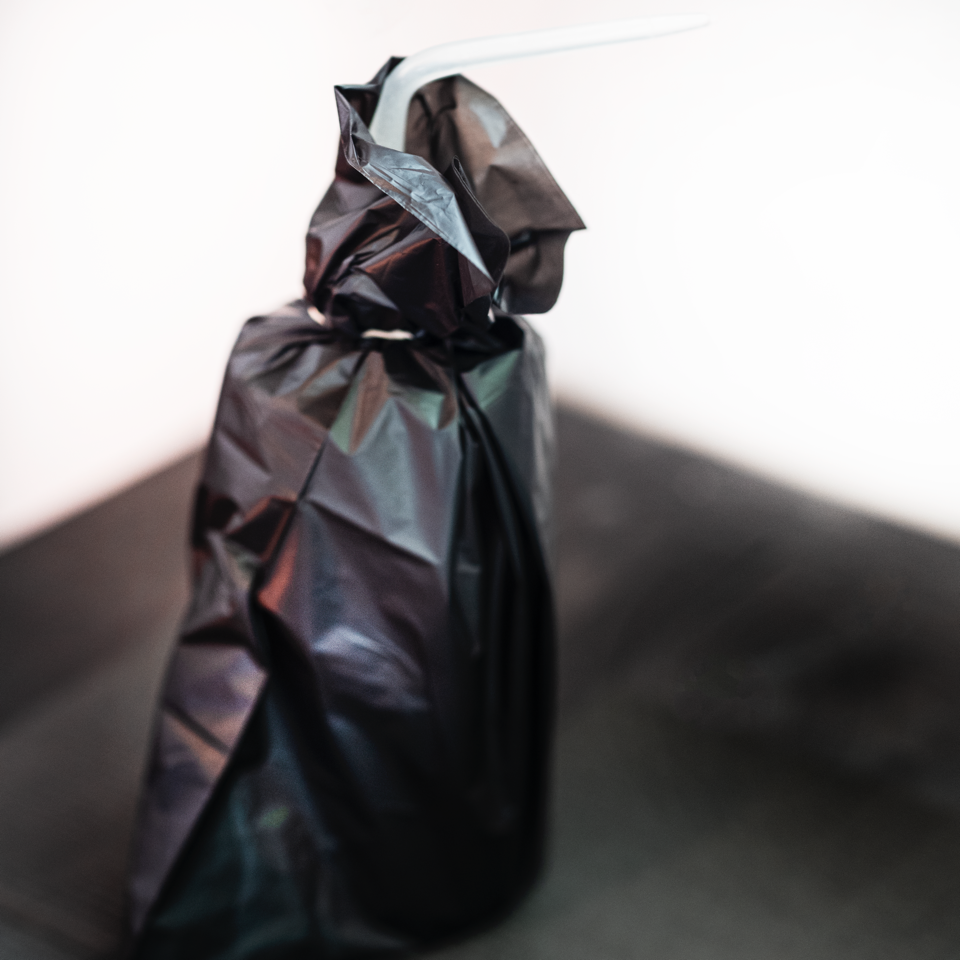 Everyone in my network recycles when possible so they were fascinated when learning so much product in tattooing stays in landfills for years if not decades before decomposing. I'm thankful other industries and companies are doing their best to create eco-friendly products as well.
What motivates you when things go wrong? What is the end goal?
It's a chance to learn and avoid making certain mistakes in the future. I've always been pretty relaxed when things go wrong, and know that things will always figure themselves out over time. I just aim to not make the same mistake twice, if possible. Especially when making and distributing consumer or industry products, things will happen and it's how you handle it that dictates the outcome. We're only human, right?
Do you have any advice for someone just starting out?
Be patient and ask for as much help and advice as you can get. At the same time, don't let anyone dictate which direction or business model you need to adhere to. Speaking with others helps us learn only the things necessary to thrive and scale your business, but always stick to the model you envision for yourself.  In the beginning many told me there are too many tattoo artists out there, but I ignored that and stuck to my path.
What has driven the most sales?
Social media and word of mouth amongst the industry. I have a very strong Instagram presence, which helps and I've had some great press about the launch of the company.
What is stopping you being 3x the size you are now?
Time, I know it will be 10X the size in the future but I'm laying all the ground work and doing things the right way to make sure it scales. There's really no way to make it 3X bigger with a snap of my fingers, unless someone with a more mature infrastructure bought my company of course.
How do you protect yourself from competition?
I'm not really worried about that, I stick to my lane and make quality products that my customers will talk about. There's room for other companies, but I'm confident my brand and product stand out from the rest. Plus the tattoo industry is so niche, I'm not competing against hundreds of other companies similar to mine.
Do you have any trademarks/IP/patents?
Yes we are currently in the process of patent pending technology.
What are the top 3-5 apps your business could not run without?
I use mostly photoshop, along with a few geometric design apps and plugins I am currently working on some proprietary software that will help streamline the entire process of design.
Why are they essential?
Many of my designs wouldn't be possible to produce in this precision without specific software and hardware technology except with rigorous determination and time expenditure.
What are the next products you're working on?
I'm working on some product collaborations with outside companies that I can soon announce. These aren't Forte Tattoo Tech related though. For my tattoo product side, I'm coming up with some additional products for artists and other merchandise for those who appreciate my art.
Are there any releases you can tell us about?
I am in the process of opening a fine art gallery on the famous Abbot Kinney blvd in Venice, California area. A lot of the canvas work I create tends to sell through word of mouth and to specific clientele in my network. With my gallery and recent batch of completed work, I'm confident this will open up a wider customer base for my fine art.
Where do you see the company in 5 years?
I see the company having solid worldwide distribution so artists and studios around the world can have quick access to my tattooing products. Slowly but surely I want it to be a self-running machine where I just design the product and come up with new ideas to put into the world.
What is current revenue? If you don't mind sharing...
We are a start up and are laying down the necessary infrastructure at the moment and have just released a few of our initial products. We will definitely have some work ahead of us before we are net positive.
Would you ever sell?
Absolutely, however I have a very specific vision for the brand and want it to reach as many people as possible to alleviate the burden plastic plays on our environment, so if there is someone with the means of expanding this vision I'd be happy to collaborate.
| Company Name: | FORTE TATTOO TECHNOLOGY |
| --- | --- |
| Founder: | Dillon Forte |
Comments