Natlyn Jones is the founder of SheWarrior a sustainable activewear brand. She launched SheWarrior with the catalyst to dismantle the male stereotypes surrounding boxing and inviting women to "jump into the ring," both physically and mentally. Each piece from SheWarrior is sustainably made to order in the USA using a non-water dying method to lowering the possible impact on the planet. The brand's mission is supporting women in both their workouts and daily lives while pairing function with fashion.
Was it a lightbulb moment or gradual process of SheWarrior?
I have always been incredibly active and involved in my husband Roy Jones Jr.'s boxing career. I spent years living in my athletic gear between running from sports practice with the kids to a fitness class of my own to maintaining a household. It got to the point where the pieces I was wearing just weren't cutting it anymore. I thought to myself that if I want to look stylish and feel comfortable at the same time, how many other women out there are thinking the same thing?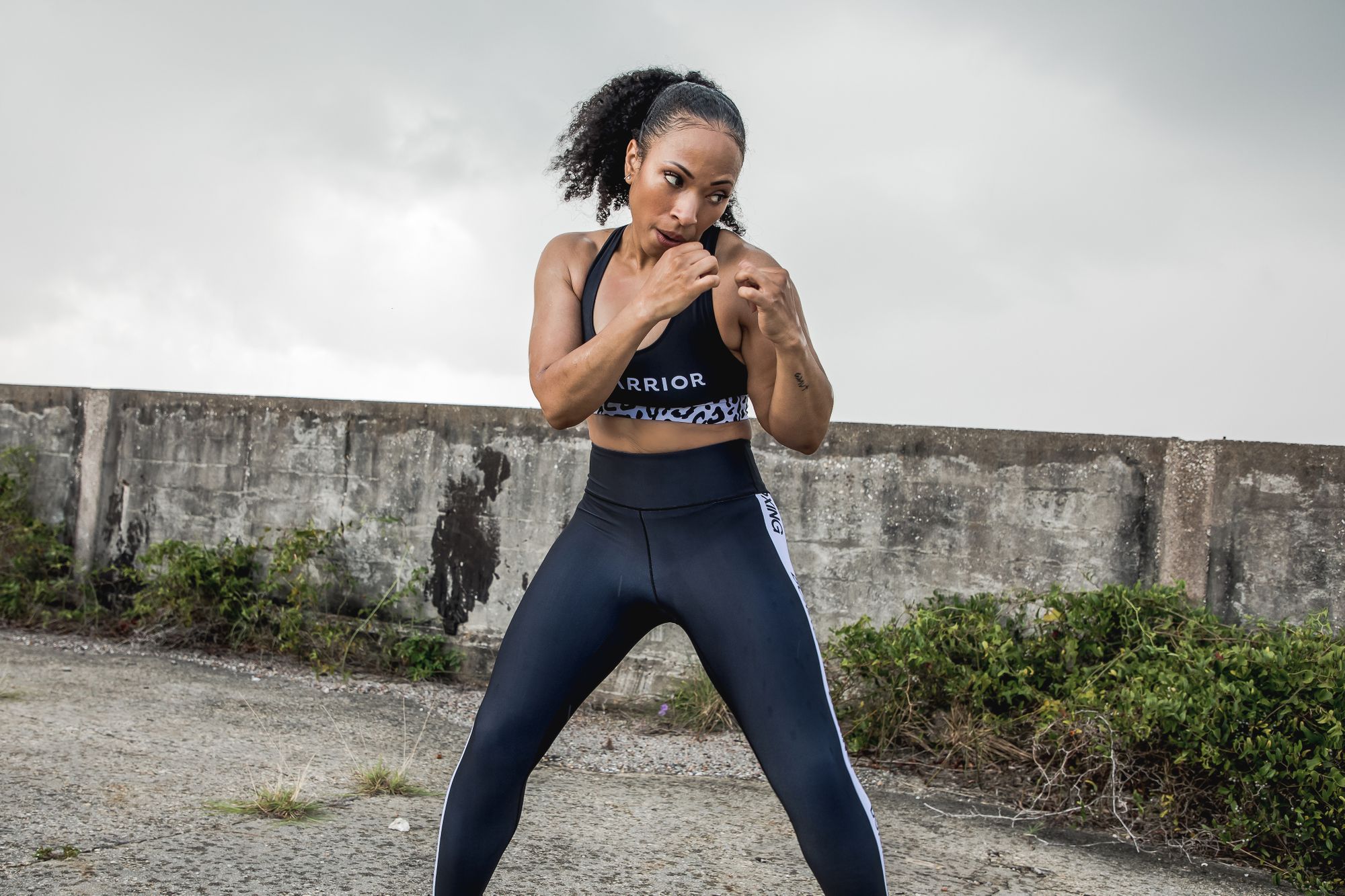 So, I decided that this was as good of time as any to start my own company with clothing that I would want to wear 24/7.
How did you validate the idea?
While I was brainstorming ideas of the ins and outs of the industry, I saw a void in the sustainability world and with my own personal ties to environmental issues, I wanted to make sure that whatever company I created would not be a contributing factor.  Thus, leading SheWarrior to being fully sustainable.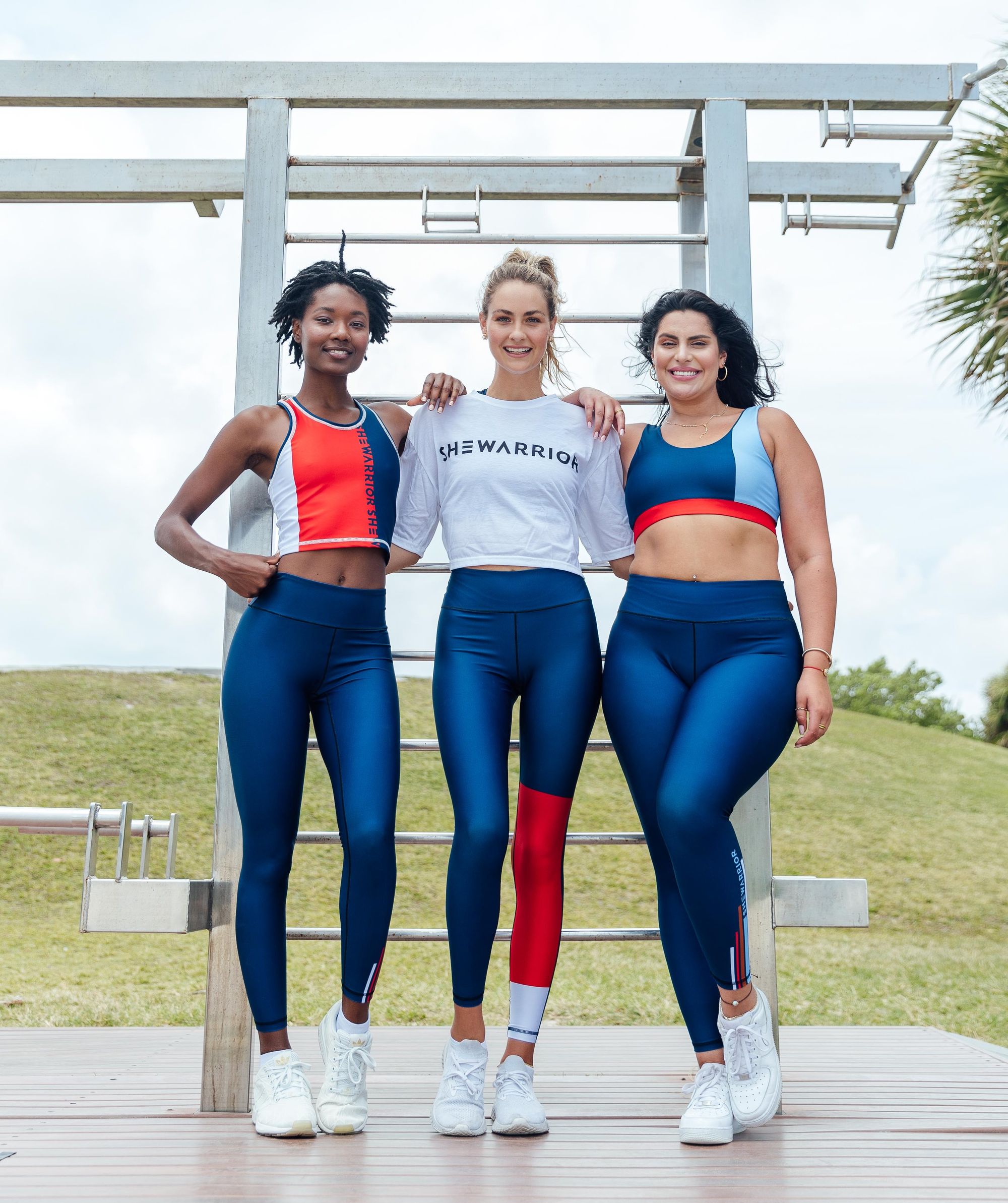 Each piece of clothing is made with 100% recycled plastic bottles, dyed through a water free process, and made to order allowing us to cut down on the amount of water and landfill waste.
Who is your target demographic?
I'd like to think that my target demographic is any strong women who wants comfortable and practical activewear without sacrificing true "flair".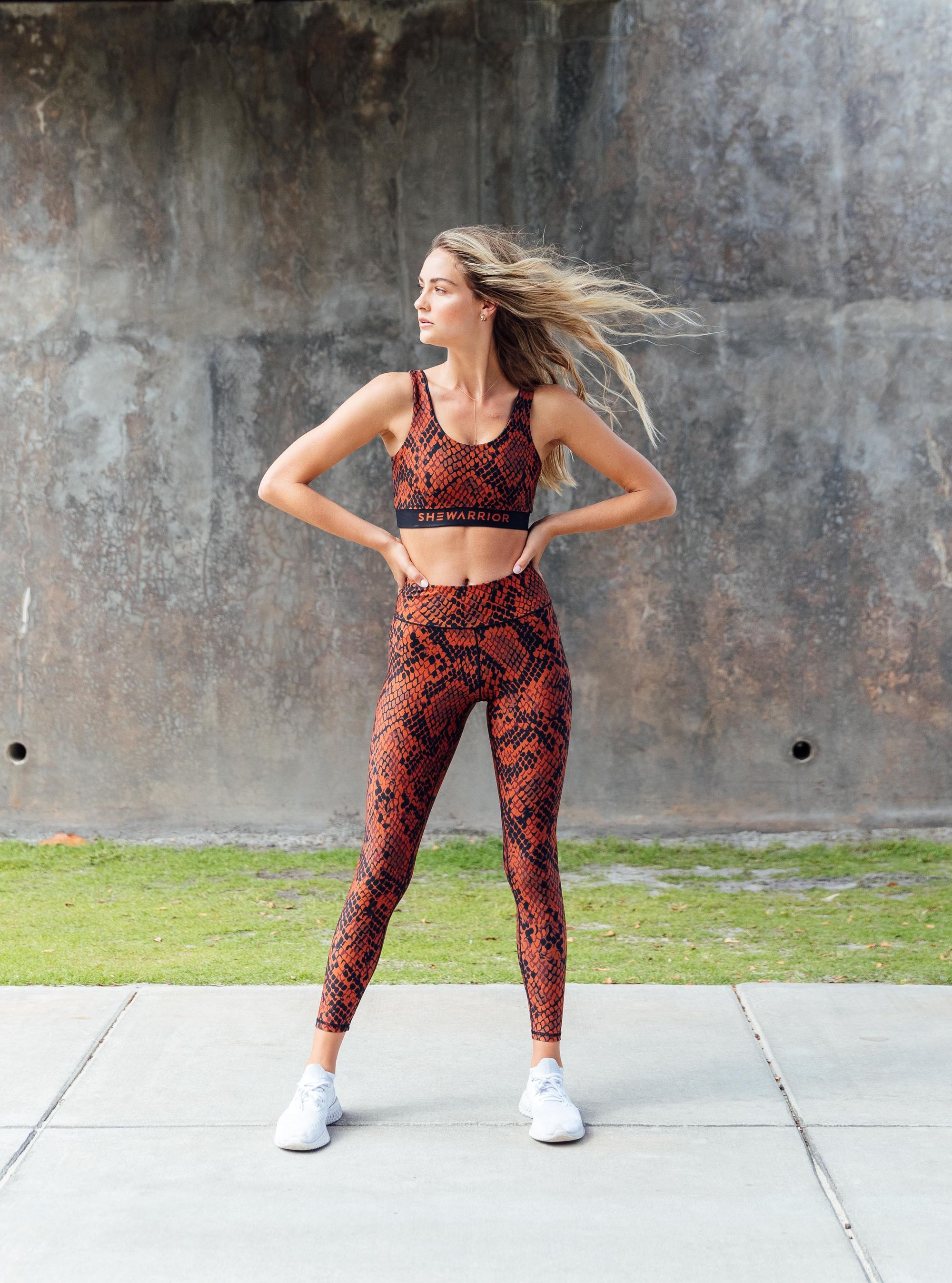 Every SheWarrior collection has a range of styles in a variety of colorways and prints, including leggings, bike shorts, sports bras, tank tops, oversized T-shirts and hoodies, giving women of all shapes and ages something to choose from.  
How did you fund the idea initially?
Initially, I started SheWarrior with my own personal savings and just a bit of help from some friends and family now.  
Where did you meet your cofounder/founding team?
I'm running this on my own but I have a great support team around me which helped tremendously. SheWarrior is growing and expanding so I'm in talks with a few potential investors to help me bring the brand to the next level.
Did you run any companies prior? What motivated you to start your own business?
I've had the opportunity to run a few companies before launching SheWarrior so I was prepared for the ups and downs ahead of time.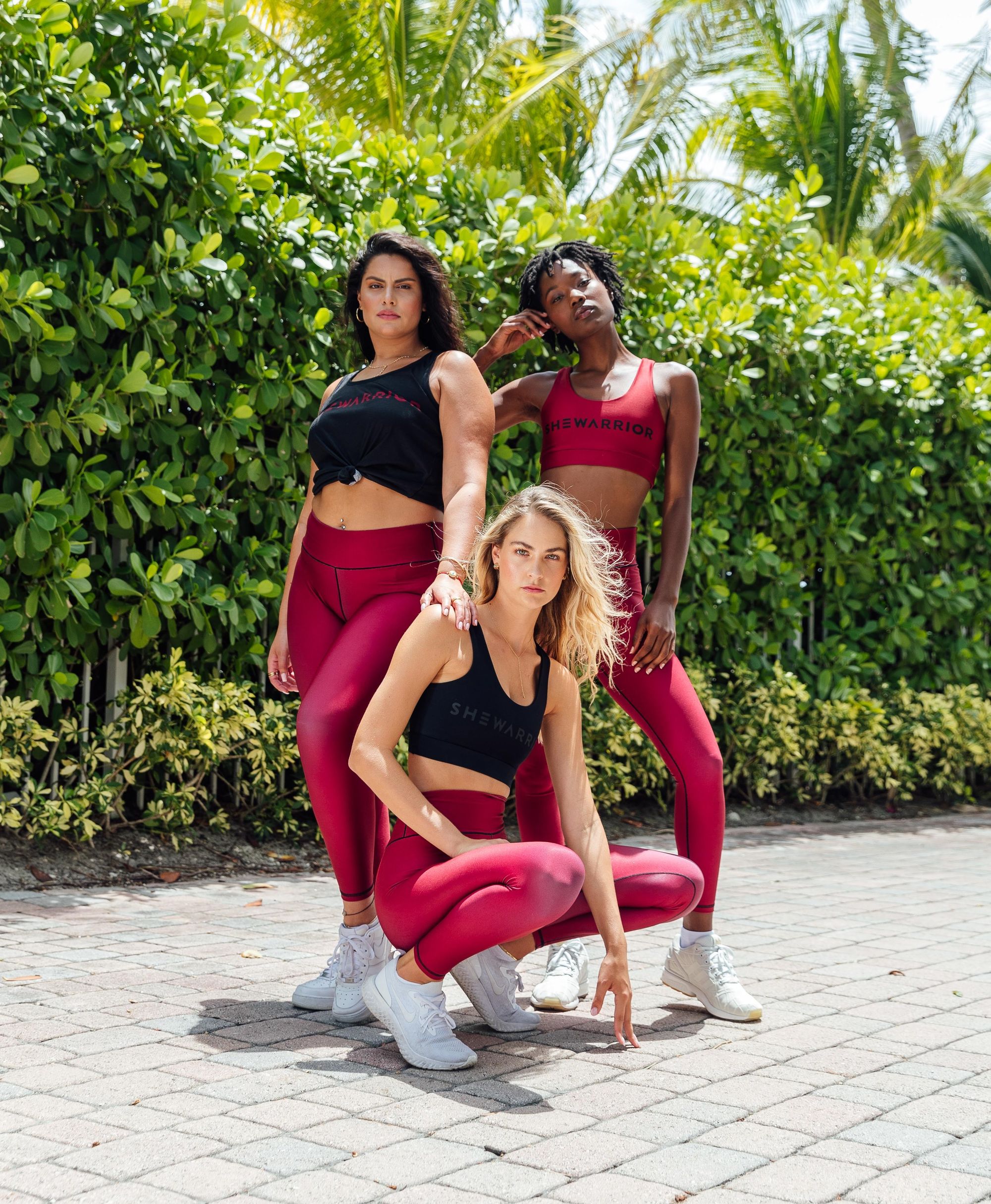 I saw an opportunity to build a female, minority-owned brand built on empowering women and wanted to not only design a collection to help those women feel and look strong but offer them quality and sustainably-made products.
What were your family and friends first thoughts on your company?
My family and friends have always supported me and believed in the SheWarrior brand since the beginning. I'm a very creative person at heart and designing this brand has helped me to explore new parts of myself and show them to the world!
What motivates you when things go wrong? What is the end goal?
Growing up, a phrase that has stuck with me and one I pass along to others is, "everything worth having is work working for". This helps motivate me when things go awry and to pick myself right back up to turn things around.
Do you have any advice for someone just starting out?
After so many years in the corporate world and being an elite athlete, I have learned that failure is one of the biggest keys to success. I just take my energy and the opportunity to tap into new ideas in different places to see what works best.
What has driven the most sales?
Google, Facebook ads, and email blasts have driven the majority of our sales alongside strong word of mouth and great press placements.
What is stopping you being 3x the size you are now?
As I mentioned before, the goal is to be 3x the size I am now, and more! I'm currently working on my next round from investments and growing the sales of my business through marketing and more and am just learning to be patient and persevering while everything lines up in harmony for that next big step.
How do you protect yourself from competition?
I protect myself and my brand, SheWarrior, by staying true to my style while staying on top of new trends.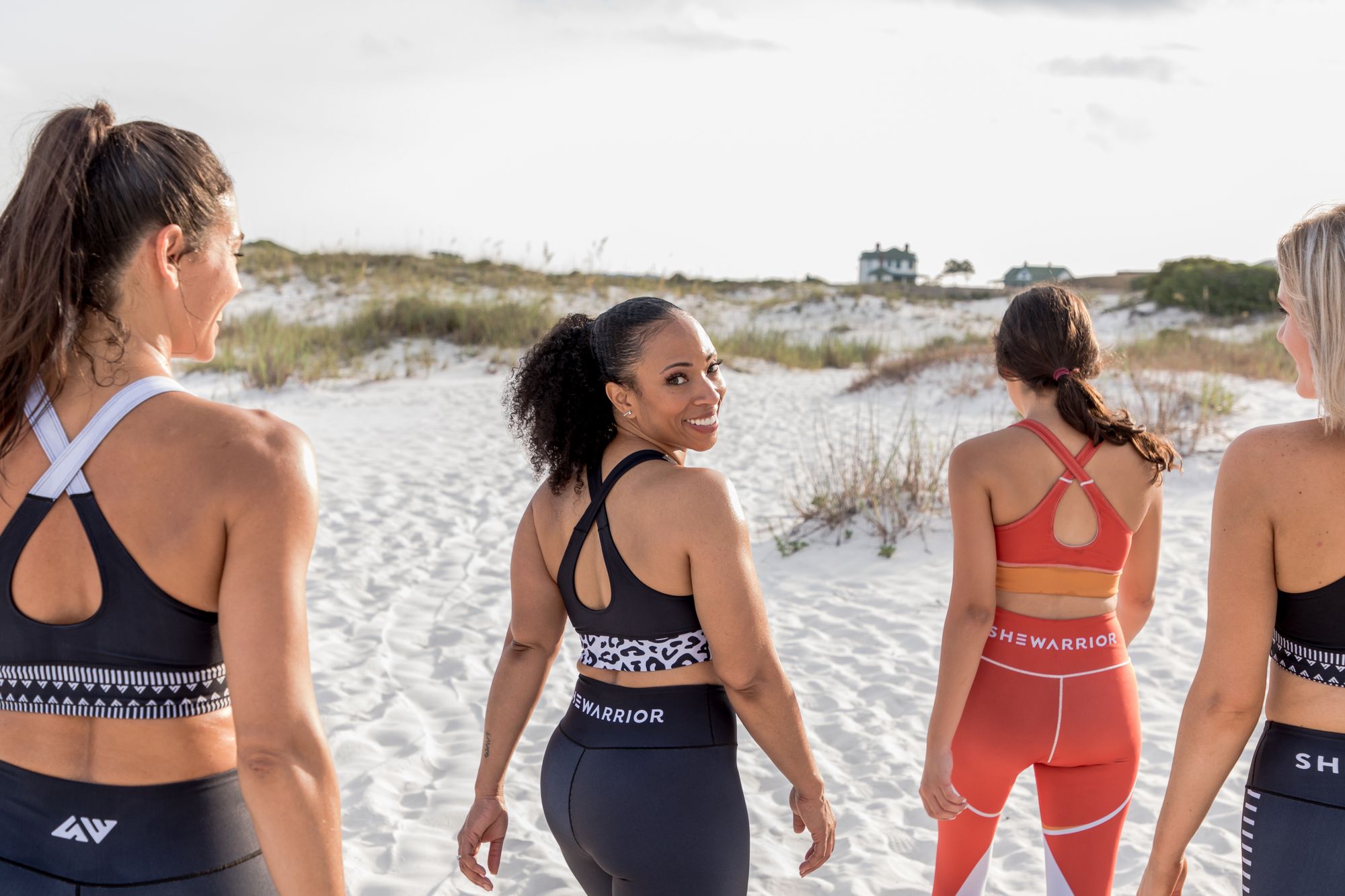 It's difficult sometimes to not just want to jump on the bandwagon of other big brands but I pride myself in being a trailblazer, not a follower, and encourage the SheWarrior woman to do the same on a daily basis!
Do you have any trademarks/IP/patents?
Of course!  I have a trademark on our brand name, SheWarrior, and am in the process of securing some more things.
What are the top 3-5 apps your business could not run without? Why are they essential?
My top three go-to apps are Quickbooks, Square Space, and Headspace.  Quickbooks helps me manage all of the accounting in a simplified place.  Square Space is a great tool when selling on location. As a busy mom, wife, and CEO, Headspace is an app that I've just recently discovered to help me relax and decompress especially after a hectic week.
What are your favourite books?
My favorite book right now is Grit by Angela Duckworth.  It's all about passion and persistence which, we all need to succeed at anything on any level.
What are your favourite podcasts
While I hear a lot of good things about podcasts, I haven't been able to fully commit to them yet. I'm hoping to explore and find my niche in a few weeks when the kids head back to school and I have a little more "me" time.
What are the next products you're working on?
I can't give too much away but SheWarrior has a number of exciting new projects in the works from artist collaborations to new collection launches that will be rolling out over the next year.  
Where do you see the company in 5 years?
I see SheWarrior expanding past our e-commerce site into additional retailers and only growing from here.  
Would you ever sell?
Our mission of sustainability and product quality is only helping our sales to increase and I don't see us slowing down any time soon!
| Company Name: | SheWarrior |
| --- | --- |
| Founder: | Natlyn Jones |
Comments