Founded in 2015 by Kyle LaFond, American Provenance's all-natural, farm to fresh and US-made personal-care and grooming product line is free of harsh chemicals, synthetics, artificial ingredients, or lab-manufactured fragrances to keep you looking and smelling fresh all day, everyday. Making it their primary goal to sell only safe and effective products,
American Provenance is also committed to lessening their impact on the planet too! Working with TerraCycle, has set up a recycling program to recycle and repurpose their deodorant tubes! For every deodorant tube you send in American Provenance will give you a $2 credit towards your next purchase.
Was it a lightbulb moment or gradual moment to start American Provenance?
The idea for American Provenance was definitely a lightbulb moment. At the time I was a middle school science teacher and I had suffered from excruciating headaches for years. Somewhat conveniently, I had always related it to the stress brought upon me by students, administrators, and parents. However, as I walked by several of my students literally dousing themselves with a very popular brand name body spray, I could feel my throat start to constrict and immediately asked to see one of the canisters. I was horrified to realize that I could only identify a handful of the ingredients found within that terribly chemical-laden product. It quickly became very clear that my students had been unknowingly causing my issues through their attempts to mask their own body odor and appeal to their romantic interests.
How did you get your first three customers?
We acquired our first three customers by simply walking in the door of our local grocers. Most of the department buyers in these stores had never met the founder of a company or anyone doing anything local. I took the first step by getting out of my car, walking through the door and presenting a bag full of samples and a product pricing list. The response was immediate and overwhelmingly positive.
How did you validate the idea?
We knew that American Provenance had potential when I went back to visit these same grocery stores the following week. Somewhat surprisingly, all of the deodorants were gone and we realized very quickly that our business was going to be primarily focused on those products.
Did you have any experience/expertise in the area?
Prior to launching American Provenance, I had experience in sales, management, and teaching. I think that all roads eventually led me down the path that I was intended to follow.
Have you raised any money? How much?
To date, we've raised $1,000,000 and I'm always working on raising more. Once you start fundraising, it never ends.
What regulatory approvals did you have to go through?
Before we were able to get things off the ground, I had to get building and facility approvals from our local town board. They were very pro-business and have been champions of our growth.
Who is your target demographic?
I often joke that "If you have at least one armpit, we have a product for you". Of course, this is pretty simplistic. We find that our customers tend to be men aged 20-45.
What is the funniest/most strange customer request you've had?
Our customers are great and really appreciate the fact that we do our own manufacturing right here in the USA. We often get asked if our deodorants are gender specific. Fortunately, there are no "deodorant police" and people can wear whatever scent they want (or more importantly, whatever scent their significant other prefers to smell).
How did you fund the idea initially?
I was able to self-fund for the first two years of our operations. After that, we turned to an investment strategy and took on our first partners.
Where did you meet your co-founder/founding team?
I was very fortunate to have met our founding team through my own network. Our Creative Director had been a long-time friend and co-worker and I trusted her with every idea for the company. I met our General Manager through a friend and we were both looking to build something special.
Any tips for finding first employees?
I've always told other entrepreneurs to utilize their own networks before posting on job boards. Talk to everyone.
See if your friends know of intelligent and talented people looking for new or different opportunities.
Did you run any companies prior?
American Provenance is the first company that I have ever run. Leading a business has provided a lifetime of learning experiences and I've valued every up and down.
What motivated you to start your own business?
I was motivated to start American Provenance because I simply wanted more. I had worked for other people and organizations in both the public and private sector. I had seen some great examples of leadership and some very poor performances.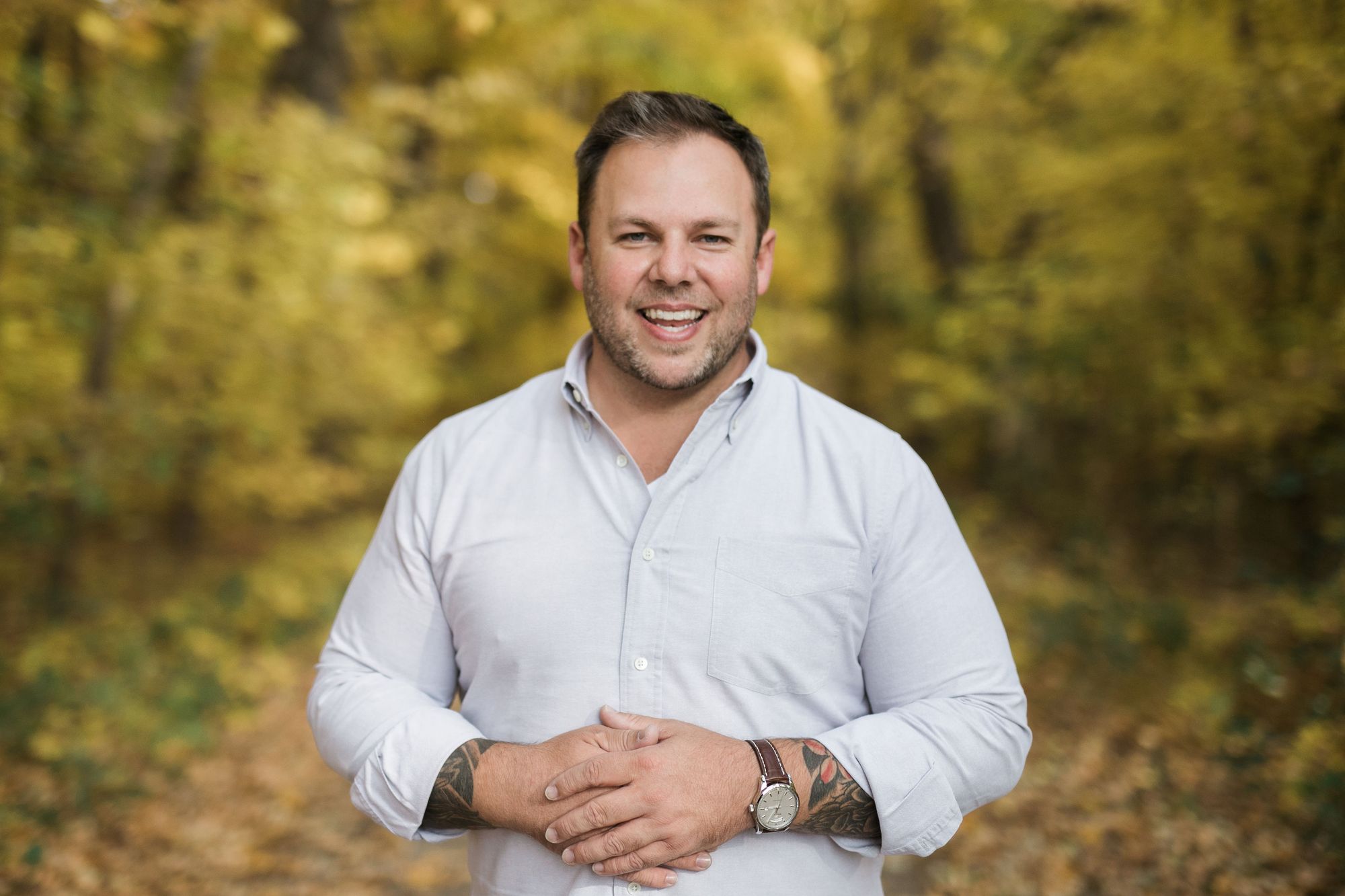 I was confident that based on my experiences I could be successful running my own business.
What were your family and friends first thoughts on your company?
My friends and family probably thought I was crazy, but no one ever said that to my face. Everyone was entirely enthusiastic and supportive.
What motivates you when things go wrong? What is the end goal?
I've learned to trust my own instincts and to take advice from those that have had similar paths in entrepreneurship. Additionally, I only take criticism from folks that I would also seek out for advice.
I've also learned that my single greatest contribution to the company is my ability to build a team of people who are far more intelligent and talented than I am. The best leaders enable their teams and get out of the way.
Do you have any advice for someone just starting out?
My advice to anyone thinking about starting a company is to just do it. It's never too early and it's never too late. We only live once and the one thing we can never get back is our time. Know your own potential and value, and work every day to be better than you were the day before.
What has driven the most sales?
Our sales have been primarily driven by brand recognition. I spent the first several years on the road visiting every grocery store, pharmacy, and specialty shop I could find. Our retail network allowed us to grow the business online through Facebook, Instagram, LinkedIn, and Twitter. We do quite a bit of digital advertising and SEO to drive traffic to our site.
What is stopping you being 3x the size you are now?
In order to grow to 3x the size we are now, we need to continue adding wholesalers, retailers, and online customers. We need to pour more money into advertising to become a household name.
How do you protect yourself from competition? Do you have any trademarks/IP/patents?
We have created a very unique brand featuring traditional Americana-style tattoo artwork and signature names for our scent varieties.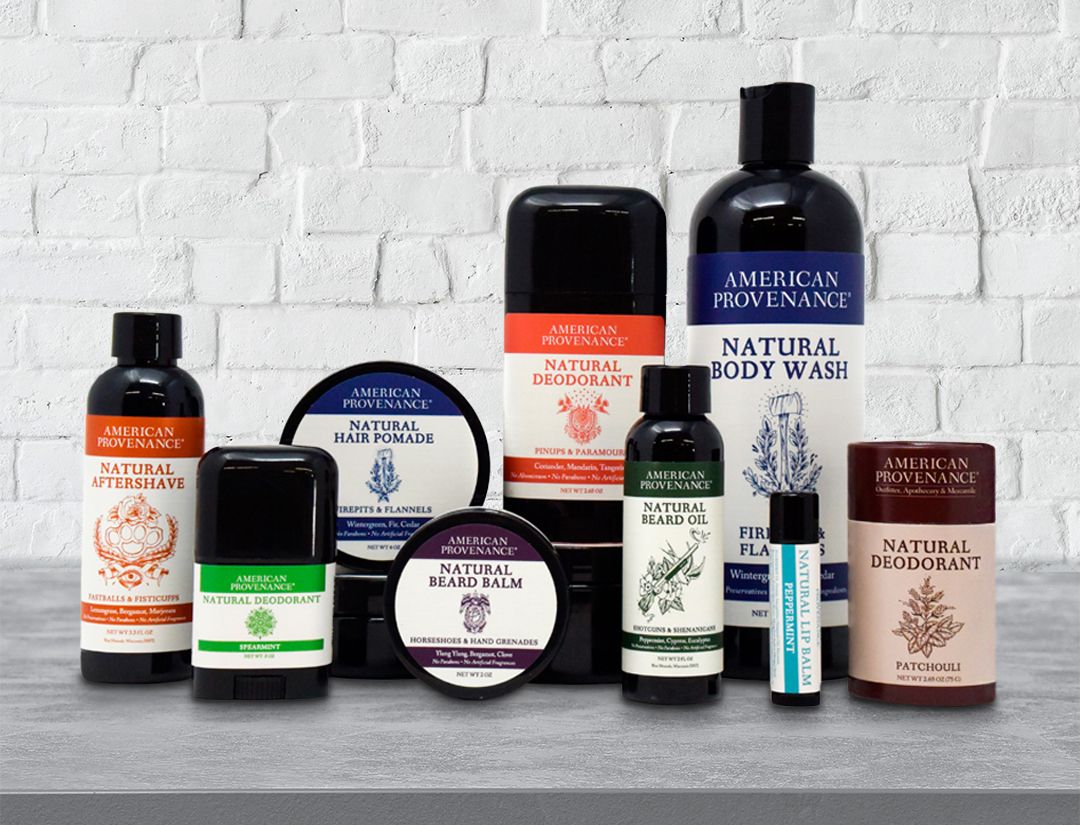 Our products are very visually appealing and people want to have these on their dresser or in their bathroom. We march to the beat of our own drum and don't really think about our competitors in deciding who we want to be and what we want to represent. The only aspects of our business that are trademark protected are our names and logos.
What are the top 3-5 apps your business could not run without? Why are they essential?
Shopify is what we use for our Ecommerce site. There are many apps within the Shopify store that have helped us be successful with customer experience when visiting our website. Facebook/Instagram- Advertising and reaching new customers on these sites has been very important for brand recognition and growing our company. These platforms are very saturated with advertisements, but we have had success reaching many new customers.
What are your favourite books?
We live by a book called Rocket Fuel. This book describes the key roles for any business to be successful and it fits our team incredibly well.
What are your favourite podcasts?
I also listen to How I Built This every chance I get. I love the stories and similarities between very successful people and companies in different areas and markets. It's great to hear and compare with our own experiences.
What are the next products you're working on? Are there any releases you can tell us about?
We continue to work on new products all the time. Right now, we're focusing on sanitization and cleaning products. However, we're also working on new deodorant products and skincare solutions.
Where do you see the company in 5 years?
I envision the company growing 10x in the next 5 years. I think we're on the cusp of exponential growth and just need to have the right resources in the right places at the right time to become very successful.
Would you ever sell?
I don't envision selling the business anytime soon. We have a lot of hurdles to overcome before we can even think about what may happen in the future.
| Company Name: | American Provenan |
| --- | --- |
| Founder: | Kyle LaFond |
Comments