Karisa Karmali is an ISSA Certified Personal Trainer, ISSA Certified Online Fitness Coach, and NASM Certified Nutrition Coach and founder of Self-Love and Fitness™. It is a B2C and a B2B component. It started off as a B2B fitness equipment retailer, she then added the B2C component for fitness enthusiasts, and then started creating coaching plans and programs.
Was it a lightbulb moment or gradual process of Self-Love and Fitness™?
This was definitely a gradual idea. It started off as an affiliate-marketing blog, which was simply about inspiring people to make themselves a priority through fitness. I then realized after becoming an affiliate-marketer that I could easily do all of these things for my own brand and my ambitions were bigger than simply working for other people's brands. My end goal is to consistently give back, so I needed to find a way. This is when I created a business based on providing wholesale fitness equipment to gyms, which then moved into business-to-customer fitness equipment, and now it also includes online coaching. While the fitness equipment only ships to Canada, the coaching is open to both Canada and USA based clients as the programs are delivered virtually.
There is ELITE, which is more comprehensive, and there is also RELENTLESS, which is for people who want the plans, without as much coaching, but both options still include personalized coaching as the quality of the client service experience is paramount, so much so that we have a cap on how many clients we serve at once to honour this value we hold dear.  We also offer customized programs for company wellness.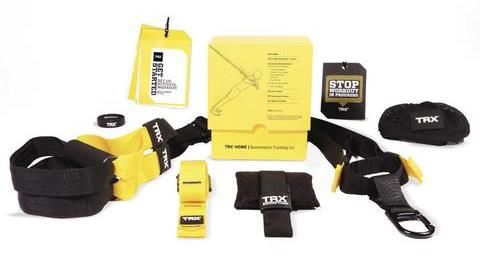 Recently, a fundraising component has been added into the mix. One of our core values is giving back and building a legacy for the future for youth in need to build their dreams. It is not how you start out in life, it is how you finish, so 100% of the profits from all TRX® suspension trainer purchases are being donated to the Just One Person Scholarship for Youth in Care!
Although I am only in my first year of business, this idea was born during a terrible business partnership and I told myself that I will never put myself in a situation where my mental and financial freedom will depend on someone else and I wanted the fact that I am doing this to inspire other people with similar ambitions by seeing my journey.
How did you get your first three customers?
I used email marketing for gyms in Canada and my first client was a local gym for wholesale orders. My other first few clients came from ads on local fitness community boards for bulk orders from our customizable catalogue.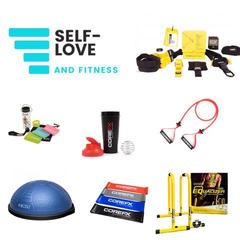 Some of the orders from the customized catalogues were from people adding items to their home gym, but also a few personal trainers who wanted us to drop-ship equipment to their clients, which we still offer so long as the order meets the minimum order quantity.
How did you validate the idea?
For the fitness equipment, I went with my gut, and I also researched many suppliers before choosing who I was going to work with as this was my most important business partnership. I did not directly validate the idea as I am a retailer of high quality fitness equipment that has been around for a long time; however, I ordered many items from many suppliers myself before deciding on one to test the quality of their shipping speed and client service. I was not willing to settle for poor shipping and slow service. The suppliers I work with are stellar, quick, and super professional, so if ever I was to run into logistical issues, I would not have to worry about a thing as they would take care of it on my behalf.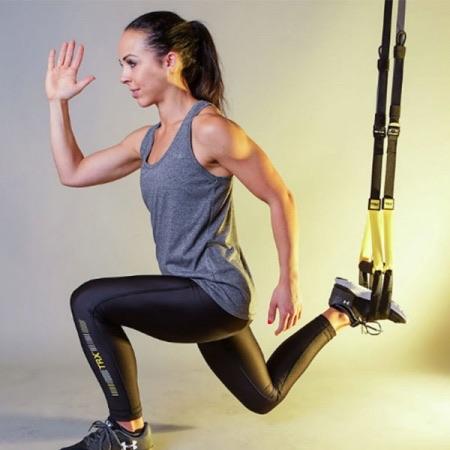 For the fitness coaching, I had asked friends and family who fit my target market to test out the customized plans and programs. Once I realized that my model would be customized programs only, I felt confident with adding in company wellness challenges. If the challenges are custom-made to the client's needs - there should be no issues. I manage it all by knowing that, usually, not all burners are burning at once. If this happens, I can add a contractor to the team on a temporary basis and I have a network of referral partners.
Did you have any experience/expertise in the area?
For the retail side, I have managed several retail stores, including athletic apparel before. I have managed supply chains and e-commerce as well, back when e-commerce was still new. For the personal training and nutrition coaching, I have been researching this for years, but I only got formally certified as I started the business to ensure that I knew the rules around practicing in these areas and that I would not be an influencer, but an actual certified and qualified personal trainer and nutrition coach.
Have you raised any money? How much?
I did this entirely with my own money and did not raise any money. My total start up costs were approximately $3,000  which included the trademark, testing samples, the ISSA personal training certification, the ISSA online fitness coaching certification, the NASM nutrition coaching certification,  Shopify costs, the domain name, and the other administrative costs for apps and the part of my account that has funds for refunds if ever an item is damaged.
I also absorb the cost if the shipping is higher than I quoted, which just means that money set aside for client service management is also important. Especially with the pandemic, And to keep cost reasonable, we offer refunds only for damaged or lost items, but there are still situations for client satisfaction, for instance, during the holidays, if there is a shipping delay, I have found myself in a situation where I would refund a part of the cost because the wait time was so long. This doesn't happen often, and it's only happened during a major snowstorm, but it's so important to think of all of the things that can go wrong, because being prepared is always good.
What regulatory approvals did you have to go through?
In terms of insurance, I researched the liability levels for being a retailer of fitness equipment and what levels of insurance I would need for the online fitness coaching.
Who is your target demographic?
My target demographic for the fitness coaching is people who are working hard, but not seeing results that match their effort, so people looking to level up athletically and reach their next goal. I also work with people who are into extreme sports. That being said, people who struggle with diabetes and have major weight loss goals and want to lose weight in order to become more athletic are also part of the target market.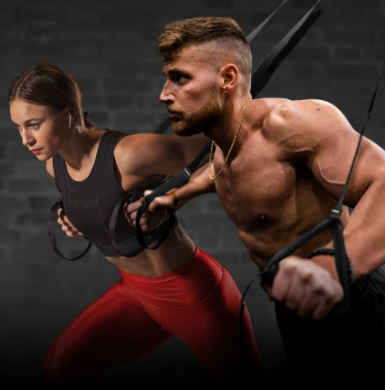 Our specialty? Helping athletes, driven professionals, entrepreneurs, and leaders get back on track or level up. We work with all genders - science is science. While you don't need to be training for a championship or competition, you do need to have an existing base of fitness experience and ambitious fitness goals. We do not sell sessions or workout instruction in the traditional sense of what you would expect from a trainer.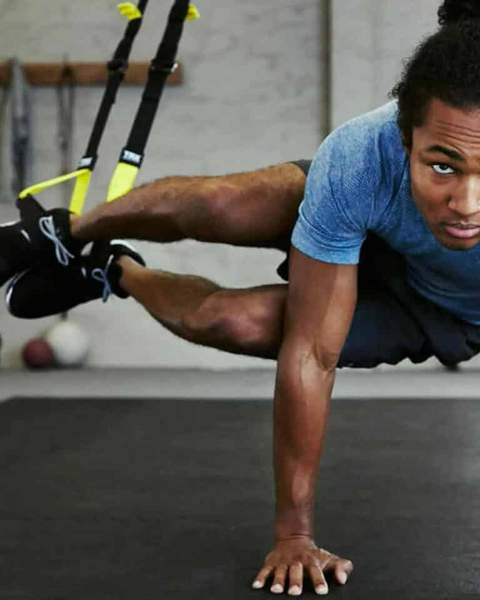 We provide customized athletic performance-driven plans and coaching programs for people who are tired of working hard and only seeing mediocre results. Customization for both nutrition and fitness strategy means it fits your goals and unique needs.
What is the funniest/most strange customer request you've had?
Although I have not really received any strange requests, one that sort of caught me off guard was someone who wanted me to provide them with a plan without going through the strength and exercise testing phases, which are critical to a properly customized plan. It seems like many people are used to quick fixes that thorough assessments are a bit shocking to them; however, getting the details upfront saves everyone time later, especially when we are in the business of health. Time is of the essence, which is why our tailor-made programs are designed for the individual's unique needs and biology from the start.
How did you fund the idea initially?
I used my own money and worked extra jobs. I wanted to do this for myself and depend on myself to make it happen.
Where did you meet your cofounder/founding team?
My team is mostly comprised of suppliers and contractors and personal training referral partners.
Any tips for finding first employees?
Don't hire unless you have clear standard operating procedures as training is more time consuming than people anticipate. Automating processes and cutting time expenses in other aspects should be explored first. If you are at the point where all efficiencies have been tapped into and exhausted, then use job boards / search until you find people who have initiative and autonomy. There are also alternatives, like a brand representative program where you provide merchandise in exchange for promotional campaigns to people who are already into whatever lifestyle you may be promoting. This is essentially another way of implementing influencer marketing. Another alternative is to become an advertiser on Awin or CJ and give people commission for placing banner ads and links on their blogs. I think that the measure of viability for a business is not how many people work for you, it is longevity based on sustainability across all market conditions.
Did you run any companies prior?
Back in university, I used to run a speaking and event hosting business. I also ran a variety of fundraising campaigns, product launch campaigns, and sales teams. As a child, I would sell my study notes to classmates and I would sell handmade bracelets door to door. I was sad when I was told that at 14 I was too young to work, so I started my side hustle. I enjoyed sales.
What motivated you to start your own business?
Aside from inspiring driven people to level up athletically since a strong body is connected to a strong mind... This brand was built as a mechanism for me to channel adversity into something positive. Using my anxiety reframe methods daily, I know powerful ways to cultivate resilience.
Building my own business is also a huge part of ensuring that I can be in a position to give back to the community. I support the Just One Person scholarship for Youth in Care because I was one. Being a recipient of the Youth Social Entrepreneur Award from Algonquin College for Community and Social Responsibility (2011), I want to continue to inspire others with difficult upbringings or circumstances.
The odds were against me, I grew up in and out of foster homes since the age of 4; however, I would never call myself a victim. Why? It was just fuel for me. The other thing that was fuel was the failed business partnership from two years ago where I ended up being sexually assaulted in a business setting, let's just say that having something that belongs to me is important.
What were your family and friends first thoughts on your company?
They thought it was cool, but warned me against burn out. I have very supportive people in my life who remind me when it's bed time and remind me of the importance of uninterrupted time that should be free from work-related worries.  
What motivates you when things go wrong? What is the end goal?
The gym is my source of sanity so when I get anxiety due to things not going as planned, I go to the gym. Not having a plan is worst than things not going according to plan, so I make more plan and analyze what went wrong and I keep going because feeling bad for more than a few hours does not serve a real purpose. That being said, I allow myself to feel the emotion and I tend to lift heavier as I channel stress into fitness. My best ideas come from when I am working out.
Do you have any advice for someone just starting out?
Do not jump in blindly, do your research and please figure out the insurance costs of the goods and services before you start. Speaking to tax lawyers, as many give free consultations, is also key.
It is nice to be told to do what you love, but it has to be practical and 99.9% of products and services require basic insurance to sell. It's terrible advice to just go into it headfirst without actually reading and researching. It's important to order samples, it's important to test out the services for viability. It is also extremely important to listen to your own gut and not follow the trends just read the sake of it, unless you're actually into the trends. I was going to make my own resistance band, but I realize that that is not Evergreen, and people only need one pair of resistance bands anyway, so that's why I decided to have an entire retail store instead. Any people will try to tell you what they think you should do based on them living through you vicariously, you will get more advice than expected parents as a business owner, you need to stay true to yourself in the end. Well things may not always go according to plan, it is important to have a roadmap.
You may want to start things quicker, and you may be tempted to look into investors, but what they don't tell you is that they have a seat on your board and they can control a lot of your decisions, and they obviously have to be paid money eventually. It's your decision how you proceed with funding, but I have found that not taking on any dead has been extremely freeing. I was able to break even much faster than if I had carried that, I had to go extremely slowly at the beginning, but it was the best decision I have ever made, even if it went against the grain of what everyone else thinks I should have done.
What has driven the most sales?
Outreach through email marketing (with an opt-out feature for regulatory compliance) has driven wholesale account sales and local fitness community board ads (which are free) have driven business-to-customer sales. As my client base is super specialized into higher end equipment and more intense goals, they aren't coming from social media. Social media has been more of a brand awareness / inspiration piece for me than anything else.
What is stopping you being 3x the size you are now?
I want to scale at a pace that still allows us to track client shipments on their behalf, respond quickly and at a high quality level to their inquiries, and be thorough with client intake both for the store and the coaching. I don't think that scale necessarily means quantity of services / clients and breadth of services offered, I think I can scale my limited higher quality coaching offers and serve 100% of my small target market. Once more infrastructure is built and once the administrative costs are justified, I may find creative ways to scale.
How do you protect yourself from competition?
I am simply careful of who I let in to my business in terms of the types of people that I surround myself with firstly, and any time that I look into going into a partnership with someone, and they're super eager to see my coaching materials before our deal has been signed as partners, I run the other way.
Do you have any trademarks/IP/patents?
My brand is trademarked, it is one of the first things I did! I think this is extremely important. Many people overlook the idea of protecting their intellectual property, I feel this is crucial. I share tips and tricks of what helped me along the way, but my brand name and the programs under my brand are sacred to me.
What are the top 3-5 apps your business could not run without? Why are they essential?
5 essential apps:
Shopify: my store platform
Canva: where I design most of my social media posts
Grammarly: for my marketing materials and blog posts
Trello: keeps me sane with project management
OneHub: the file sharing system from my supplier that provides me with product information and marketing materials
What are your favourite books?
My favourite book is Overcome Your Villains by Heather Monahan. I got a sneak peak as it is not out yet, but it is truly awesome and practical, which is a nice change from most books out there that are filled with fluff and difficult to apply knowledge. I appreciate that this book is actually applicable in real life.
What are your favourite podcasts
My favourite podcasts are: Potent Truth with Ruby Fremon, Creating Confidence with Heather Monahan, Dear Gabby with Gabrielle Bernstein, and Business Unusual with Barbara Corcoran.
What are the next products you're working on?
Currently, the product inventory has one from 50 to over 1000+ products (which are not all advertised in the catalogue, but we do have them listed in the price lists that we provide to gym owners), which is already a lot; however, it would be nice to expand even further in terms of including more top brands in the mix.
Am I considering creating my own line of fitness equipment at some point? Probably, but the infrastructure and product testing has to be immaculate before anything happens.
Are there any releases you can tell us about?
This basically depends on the supplier, but they are coming out with all sorts of different types of weights and other innovative fitness equipment within the next few years.
Where do you see the company in 5 years?
Although I do not believe in scaling for the sake of it and hiring more people without the infrastructure, as that causes more headaches than anything else, I think that 5 years from now, the same coaching programs will be available, but with additional courses and resources that are educational on platforms like EDX for instance. I do not think that size of team is a measure of success, but product quality and the level of client service are what determines longevity.
Many businesses with teams that are growing too quickly are at greater risk of losing money if it is not stable and measured growth over a span of time and since I have worked for stressful and disorganized start ups, I would never want someone to have that experience when working with me!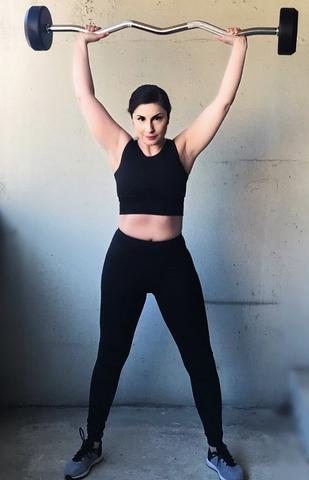 If I am operating on a lean model, I will not put that pressure on an employee as if my financial budgets are their problem, as people deserve reasonable workloads and being a startup is not an excuse to overwork people and short change them. I suppose what I am saying is that I want to grow correctly, rather than for the sake of it. I don't want to hire more people and not have the time to train them properly.
The moment things get out of control, that is when the client service falls to the wayside and the thing is, we are not our own bosses, to an extent, clients are our bosses in that they pay our salaries.. When I get back to what is the most important, I always go back to building very slowly and carefully, while preserving quality, especially for higher ticket fitness equipment and coaching. Mastery is everything.
Would you ever sell?
If  I ever had to sell, I definitely would; however, I rather not.
| Company Name: | Self-Love and Fitness™ |
| --- | --- |
| Founder: | Karisa Karmali |
Comments