Leslie Danford is the founder and CEO of a child food and drinks company Vitaminis. When she lost her corporate job in 2020 due to pandemic, she decided to take a leap and started her own company combining her personal passion for children's nutrition with her formal training in beverages and consumer products. And in late 2020, she launched Vitaminis.
Was it a lightbulb moment or gradual process to start Vitaminis?
I'm Leslie Danford, the founder and CEO of Vitaminis, a functional food and beverage brand for kids and families. Prior to founding Vitaminis, I worked in management consulting, followed by several years at a large, international consumer products company, where I got formal training in consumer products, marketing and eCommerce.
Did you have any experience/expertise in the area?
In 2020, I unfortunately lost my corporate role as a result of the pandemic. For years I had thought about launching my own company, so I decided to take the leap, combining my personal passion for children's nutrition with my formal training in beverages and consumer products.
How did you get your first three customers?
I started by speaking with fellow moms about their nutritional concerns and challenges, and soon came up with the idea of a 2.5 ounce drink shot that could address common health issues or concerns.
Given the pandemic environment, I decided to fucus first on Immune Support with a drink rich in Vitamin C, Zinc and Magnesium.
Have you raised any money? How much?
I decided to fund the initial development of Vitaminis using my personal savings, primarily to avoid the complexity of engaging investor stakeholders so early in the process.
Who is your target demographic?
The Vitaminis customer is someone who cares about health and nutrition, is cognizant of nutrition, while avoiding added sugar and other artificial ingredients. However, this person is also pressed for time and is looking for convenient solutions that allows them to eat healthy even while pressed for time. Many of these customers are parents, but we've seen that Vitaminis resonates with other groups as well, including older adults that are trying to control their sugar intake.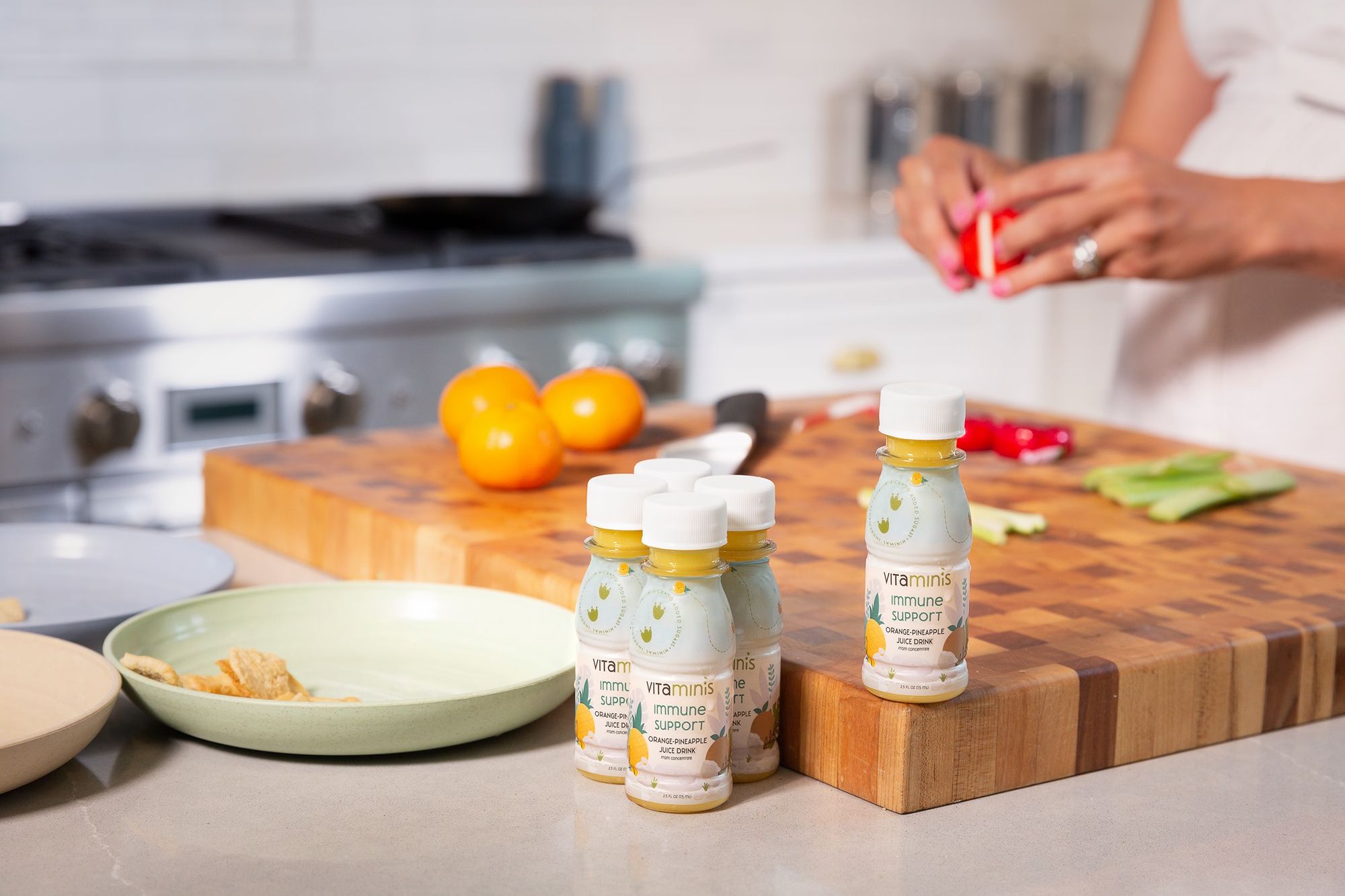 We've been writing blog posts on topics relevant to our target audience of health-conscious parents to help find additional customers through search and also to engage new and existing customers on our website and through our email communications.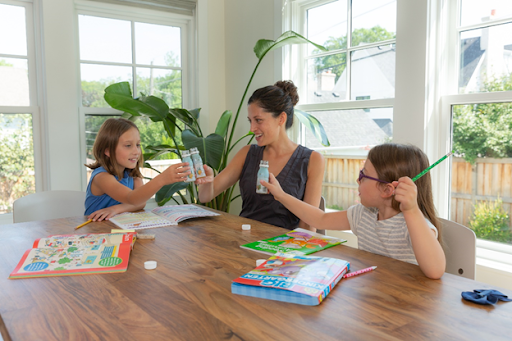 I'm thrilled to provide an easy-to-serve, fun-to-drink beverage that also plays a functional, positive role in families' everyday nutrition and development. We're pleased to introduce Vitaminis: Mini. Mighty. Tasty.
Where did you meet your cofounder/founding team?
I am a sole founder, but I brought in a number of outside resources on a contract basis to help fill in gaps in my own experience (for example, a regulatory expert with background in children's products).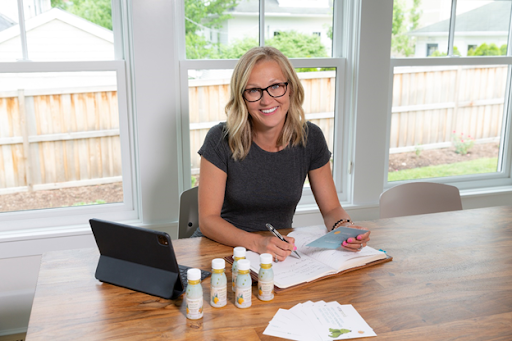 Bringing in experts was vital not only in helping me avoid potential pitfalls, but also in designing the best product possible. Engaging folks on a contract basis allowed me to bring in many different experts while maintaining flexibility from a cost perspective (as compared to hiring employees).
What were your family and friends first thoughts on your company?
While some of my connections were surprised to see me start  my own business, many told me that they'd always thought I would be a good fit for entrepreneurship. One connection recalled that I started an entrepreneurial group as an undergraduate, and my own mother reminded me that I had made and sold various arts and crafts around my hometown as early as age 7. I guess you could say that the entrepreneurial spirit was there from the beginning!
Do you have any advice for someone just starting out?
Starting your own business can certainly be daunting. I would offer two pieces of advice to conquer this fear. First, think about the small concrete steps that you would need to get started, such as interviewing a potential customer or purchasing a web domain. Breaking things into small steps feels more manageable, and these small things can add up to big things. Second, keep in mind that entrepreneurship is a learning process. You don't need perfection right off the bat, in fact, perfection can be the enemy of progress. Do the best you can and remember that the process will bring learnings that you can use to continuously improve. Nothing is set in stone!
How do you protect yourself from competition? Do you have any trademarks/IP/patents?
I do have a trademark on my brand name; however, when it comes to protecting Vitaminis from the competition, I try to focus primarily on creating the best possible product.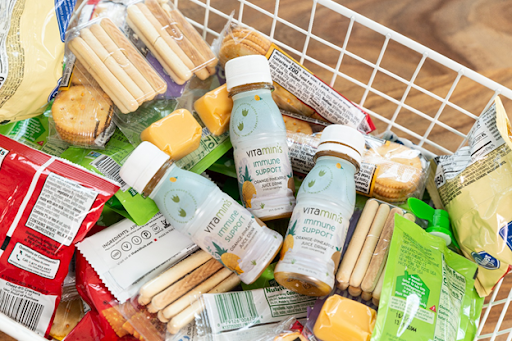 By offering the best possible product, I will have passionate and engaged customers. In my opinion, staying close to current customers and keeping them happy in terms of the product and experience is the best protection against competition chipping away at the business.
What are the top 3-5 apps your business could not run without? Why are they essential?
I am very glad I went with Shopify to support my D2C business. Shopify integrates easily with a number of other tools, such as Yotpo for soliciting customer reviews and MailChimp for collecting customer emails.
Social media apps are also very important to Vitaminis, as they are for all small direct to consumer businesses. We are learning a lot about our current customer base by engaging them on Instagram and Facebook.
What are your favourite books or podcasts?
I've found LinkedIn Learning to be a useful way to get smart on a number of tactical areas, such as social media advertising and Shopify optimization, as well as a place to brush up on broader entrepreneurial training topics, from time management to emotional well-being. I've also really enjoyed Guy Raz's "How I built This" podcasts, including episodes on Spindrift and Simple Mills, which offered a peek into what was happening inside those companies at the beginning and how the founders dealt with early issues and opportunities.
What are the next products you're working on?
I am currently working on a second drink shot beverage targeting gut health and am always on the lookout for additional minor health concerns or opportunities that can be addressed with a fortified food or beverage from Vitaminis.
Where do you see the company in 5 years?
I would love for Vitaminis to become the first scale food and beverage brand trusted by families to provide purposeful nutrition in convenient packages without added sugar or artificial ingredients. Vitaminis: Mini. Mighty. Tasty.
| Company Name: | Vitaminis, LLC |
| --- | --- |
| Founder: | Leslie Danford |
Comments