Pure Rosy is a body positive, sustainable period underwear brand. It's a fashionable underwear you'll want to wear every day of the month. Their hyper absorbent fabric is perfect no matter what day you're on and is made from all reused materials for a hygiene friendly wear. Owned and run by Linda Miller, Pure Rosy aims to reduce the carbon footprint of each wearer in effort to take care of planet earth.
Was it a lightbulb moment or gradual process of Pure Rosy
There was definitely a lightbulb moment for me. Rewind a few years back—a mom of teenage triplets, I juggled my twin daughters and introduced to them a bag that included tampons, pantyliners, and pads so they would be ready for their first period. I remember I thought to myself "This is Crazy!". I had given my daughters a small pharmacy worth of disposable items which had little regard for comfort, single-use products polluting landfills, and a fashion score of zero.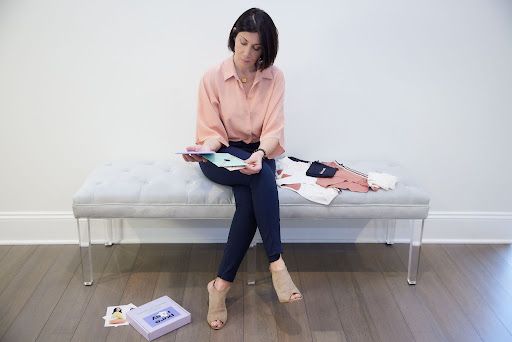 I had been inspired by the entrepreneurial women guiding a new age of innovation. I still felt that they hadn't succeeded in creating a winning formula and there wasn't a sustainable product that was comfortable, stylish and easy to use which allowed me to feel good about my daughters having to wear this everyday. So, I turned to my love of fashion and industry know-how, and got to work.
How did you get your first three customers
Our first 3 customers came from our initial photo shoot of the product. The models could not believe that something so beautiful could have the added benefit of period protection. They kept asking us "but how does it work, they are so thin." After our photo shoot we gave all the models and the entire creative team one of our products to try. Shortly after our website launched we saw orders come in from the photographer, the stylist, and from the models. This was a wonderful affirmation that the product was not only something they liked but something they had tested out and felt compelled to actually purchase.
How did you validate the idea?
Although we were not the first  to introduce this concept to the market, we did recognize at the time that something was still missing by way of fashion technology  that was sustainable and had a luxury look and feel. This presented a real opportunity to create something different. There had not yet been a  product that really supported women's needs with a top drawer feel that GenZer's and young millennial consumers would want to buy and wear everyday. At the time, we had tested some of the products in the market with a small team of Gen Z'ers and asked them what they thought.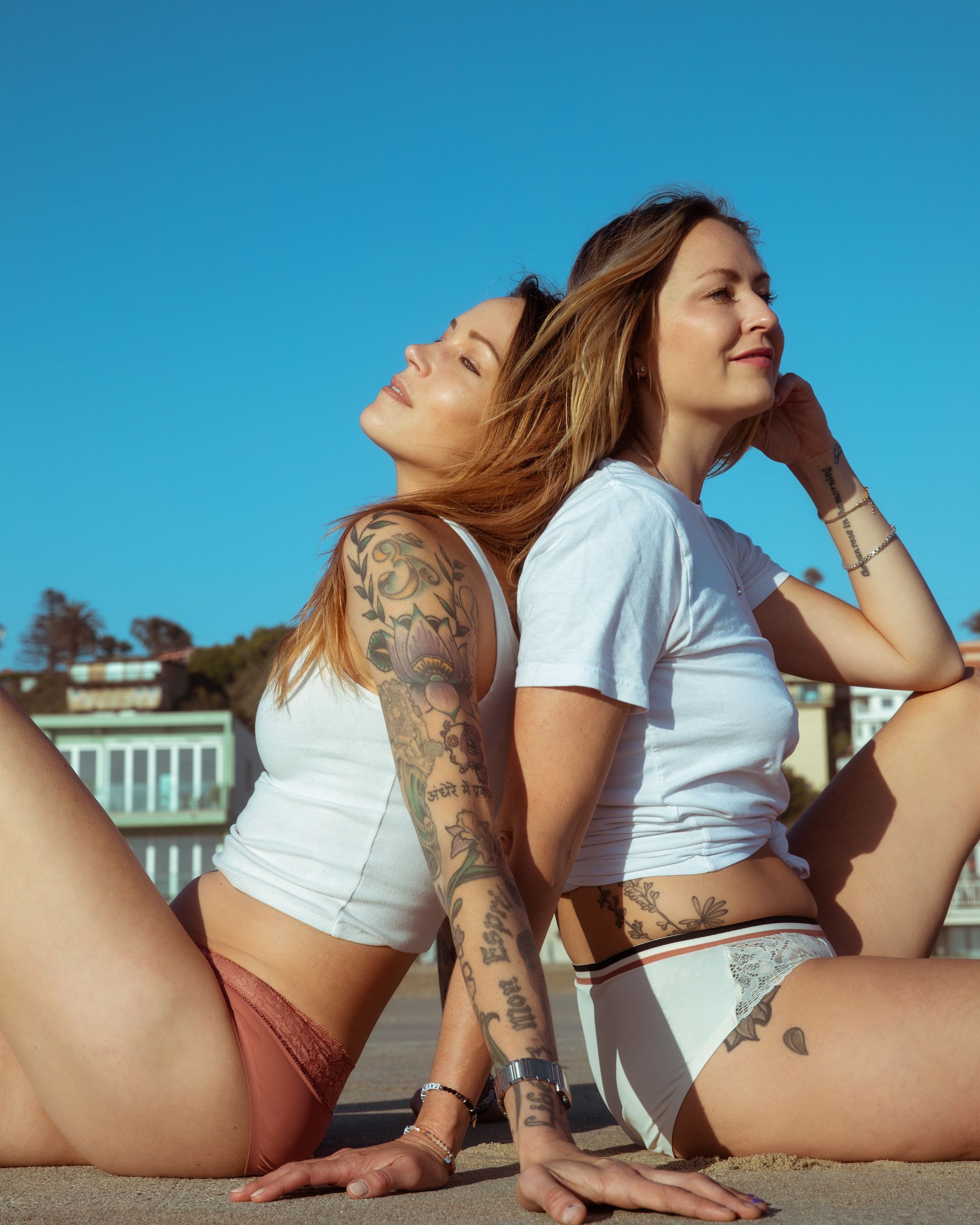 Their responses validated  our idea to create a fashion product  rather than a sanitary product meant only for the days you were on your period. So with that in mind we created the "pro-planet underwear  with benefits".
Did you have any experience/expertise in the area?
With my love of fashion and with a strong background in the fashion industry— which included working closely on product development for clients, concepts with designers, meetings with textile and color trend agencies, and hand-in-hand with manufacturing partners overseas helped me to have the knowledge and business understanding of how to build a fashion product from the ground up. Had it not been for this decade plus of experience, the learning curve would have been a big obstacle to overcome.
Have you raised any money? How much?
Yes. We self-funded the initial research, design, testing and development of the fabric technology. Then we raised $200k from an investor with a shared vision of the addressable market and the Pure Rosy opportunity in the femcare fashion category. This has allowed us to establish our key operational capabilities such as manufacturing and e-commerce fulfillment center relationships as well as branding and marketing programs, etc. We are planning a larger capital raise in 1Q2022 to scale the business.
Who is your target demographic?
Pure Rosy believes that our strongest supporters and demographic come from the consumers who are looking for fashion options for supporting their lifestyles. They do not want to wear products that look like sanity apparel and they also love fashion.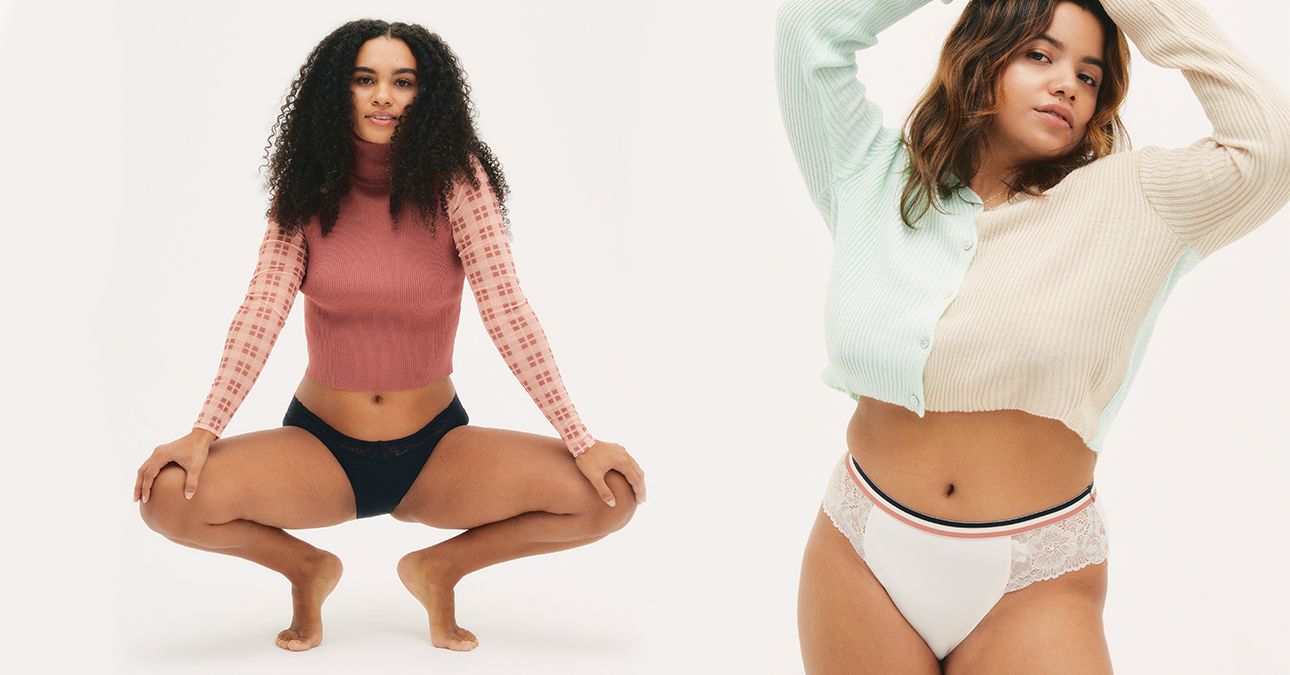 They care about their bodies and the environment. By making some changes in their buying purchases and eliminating single-use disposable menstrual products during each of their lifetime, they can potentially avoid an average of 12K single-use products from ending up in the landfills. That's a pretty powerful motivator.
What is the funniest/most strange customer request you've had?
We recently had a customer ask us if they could wear our underwear to the beach. Although the concept of menstrual swimwear products is a real category, we found it so validating that a consumer liked the look and styling of our underwear so much that they wanted to wear it out.
Where did you meet your co-founder/founding team?
Pure Rosy was a collaboration of two industry professionals discussing the need for fashion apparel in the fast growing menstrual hygiene space. That led to a collaboration on design in its early development stage that initiated the original concepts for the launch.
Any tips for finding first employees?
This is such a great question and one I have learned a lot from during the process of building my business. Find employees with passion, with excitement about your product, with a strong work ethic and who can meet target deadlines. Go with your gut, it's rarely wrong and when you find that person that just feels like they want to be a part of your company even if their resume does not check off all the boxes, their excitement to work with you will result in a great hire.
What motivated you to start your own business?
I think I have always been an entrepreneur at heart. From an early age I would think of ideas and how to develop them. I remember  some 20+ years ago dreaming up the concept of tiny disposable toothbrushes for travel before any of them were introduced to the market. It was natural for me to want to build something from the ground up and fashion was such a big  part of the fiber of my being from a young age. Pure Rosy embodies all that for me.
What were your family and friends first thoughts on your company?
I love this question! Men just didn't get it other than my husband who recognized right away the market potential for a product like this. My girlfriends on the other hand, were both excited and intrigued by the idea of a period product that could be both functional and fashionable and less disruptive to their day to day lives.
What motivates you when things go wrong? What is the end goal?
What motivates me to  get up and continue to give 100% to building my business is knowing  that there is a real benefit to women globally to have good menstrual hygiene solutions that they feel good about and that are kinder to their body and to our planet. Additionally, young girls globally miss out on education and becoming financially independent because they do not have the basic products to help keep them in school.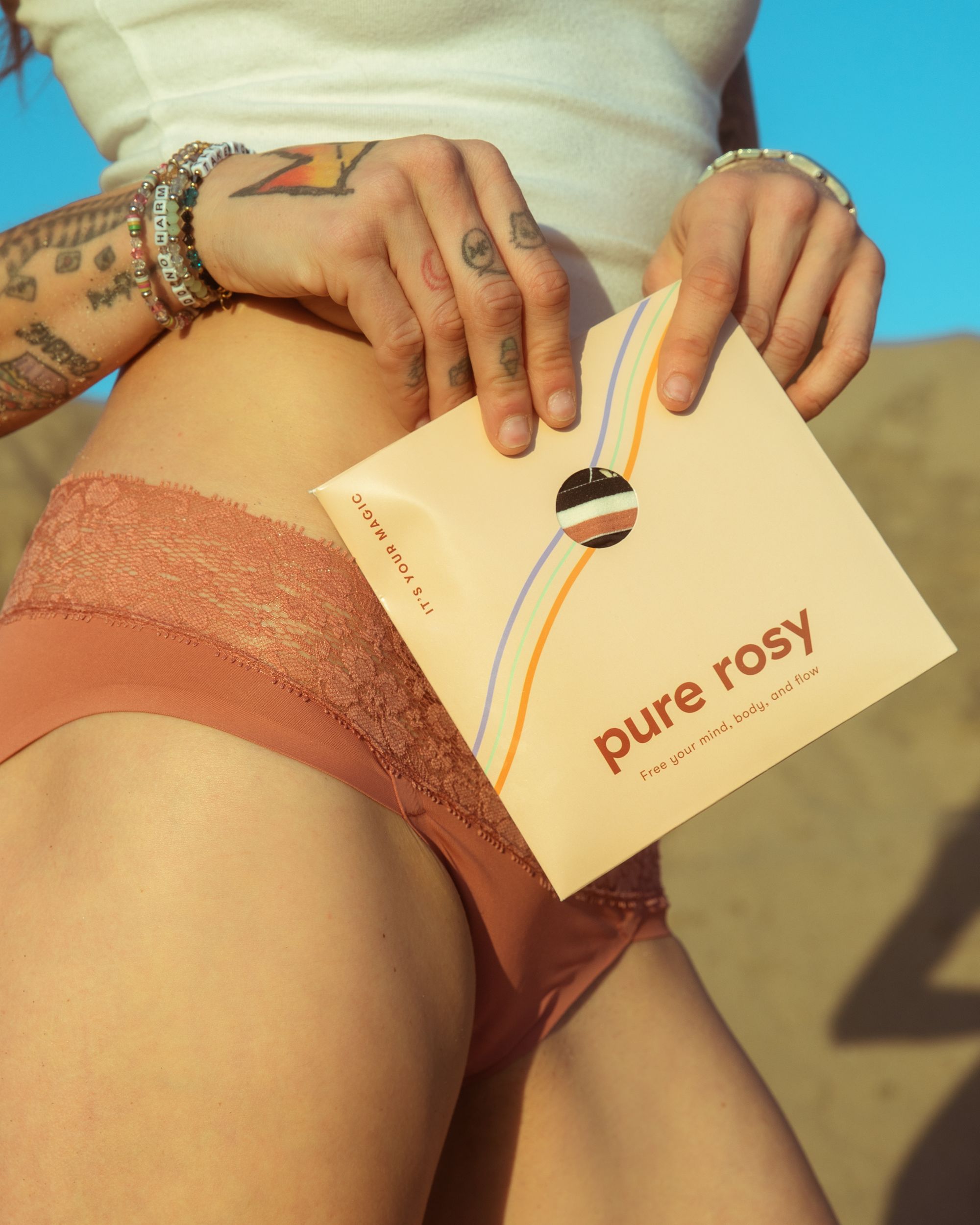 Pure Rosy is changing that and millions of women will benefit from products that support their bodies and their hygiene needs and this is a pretty powerful reason to keep doing what I do everyday.
Do you have any advice for someone just starting out?
Make sure you have the determination and resilience for the long haul. There will be moments, days, even weeks that you feel like you want to just give up but keep focusing on the reasons why you started this journey and keep reminding yourself that those reasons are still worth fighting for.
What has driven the most sales?
Email marketing for us has been an important platform for communicating directly with our community of young fashion enthusiasts that are also eco-conscience, body positive, and an inclusive community of Gen Z and younger  millennials.  
What is stopping you being 3x the size you are now?
Getting brand exposure is the next key focus. Building out and expanding our advertising vehicles and direct marketing campaigns will be a crucial next step to our growth and to raising another round of funding will help us execute this marketing strategy.
How do you protect yourself from competition?
Our technology is patented and we have strong relationships with our manufacturing partners who are instrumental in helping us develop new fabrics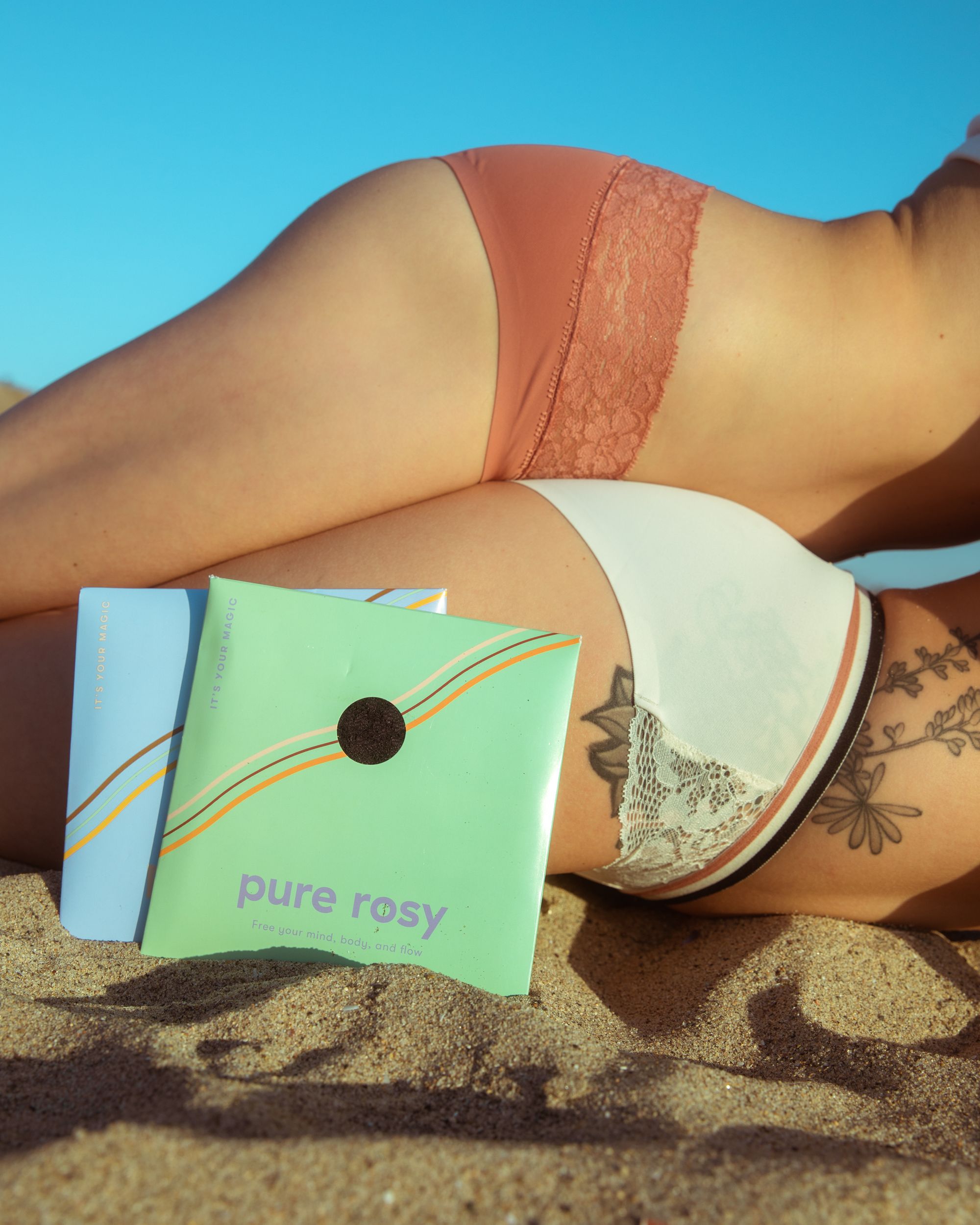 and new ways to make our products even better and at the cutting edge of the latest functional fabric innovations.
Do you have any trademarks/IP/patents?
Yes, we ensured everything was in place prior to our launch.
What are the top 3-5 apps your business could not run without? Why are they essential?
Ship Hero, Privy, slack. Ship Hero keeps us updated on orders coming in and going out at a glance. Privy helps us create unique promotional codes that help entice customers to purchase our products. Slack is a direct line of communication for your entire team to ensure everyone is on the same page at every step of our growth.
What are your favourite podcasts
How I built this is a great podcast with innovative ways to build a business and with advice from some successful  industry professionals.
What are the next products you're working on?
Pure Rosy is creating a lifestyle brand that supports women's hygiene and lifestyles. We will be introducing our technology in athletics, athleisure and swimwear in the near future  and really closing the loop on sustainability  by creating all our luxury fabrics from 100% recycled plastic water bottles taken out of our landfills.
Are there any releases you can tell us about?
Follow us on Instagram and you'll be the first to know!
Where do you see the company in 5 years?
I see PureRosy becoming a known brand in the feminine hygiene apparel space  for creating innovative and fashionable clothing that support women's day to day lives.
Would you ever sell?
Under the right circumstances, I can see that being a part of the natural growth of the brand.
| Company Name: | Pure Rosy |
| --- | --- |
| Founder: | Linda Miller |
Comments