This nursing bra company DAVIN & ADLEY is unlike any other. They make nursing bras that inspires pregnant and nursing mothers to do breastfeeding any way they choose and to be able to find confidence during the difficult stage of early motherhood.
Amanda Hunt launched this company earlier in the year 2020 and has continued to grow ever since. With with a personal love and passion for breastfeeding, they have created brand that offers something quite unique.
Was it a lightbulb moment or gradual moment to start Davin&Adley?
It was a complete lightbulb moment that started Davin & Adley, and it happened in the middle of the night, new moms are always awake! I was up at 3 a.m., breastfeeding my 2-month-old and thinking about how much I hated my nursing bras and breast pads. I felt frustrated and frumpy, not proud of the way I looked. You could say I was dealing with some crazy postpartum hormones as well. All of a sudden I realized I had a gift that I wasn't sharing with the world. I was already an Intimates designer with a specialty in bra making, and now a breastfeeding mom as well.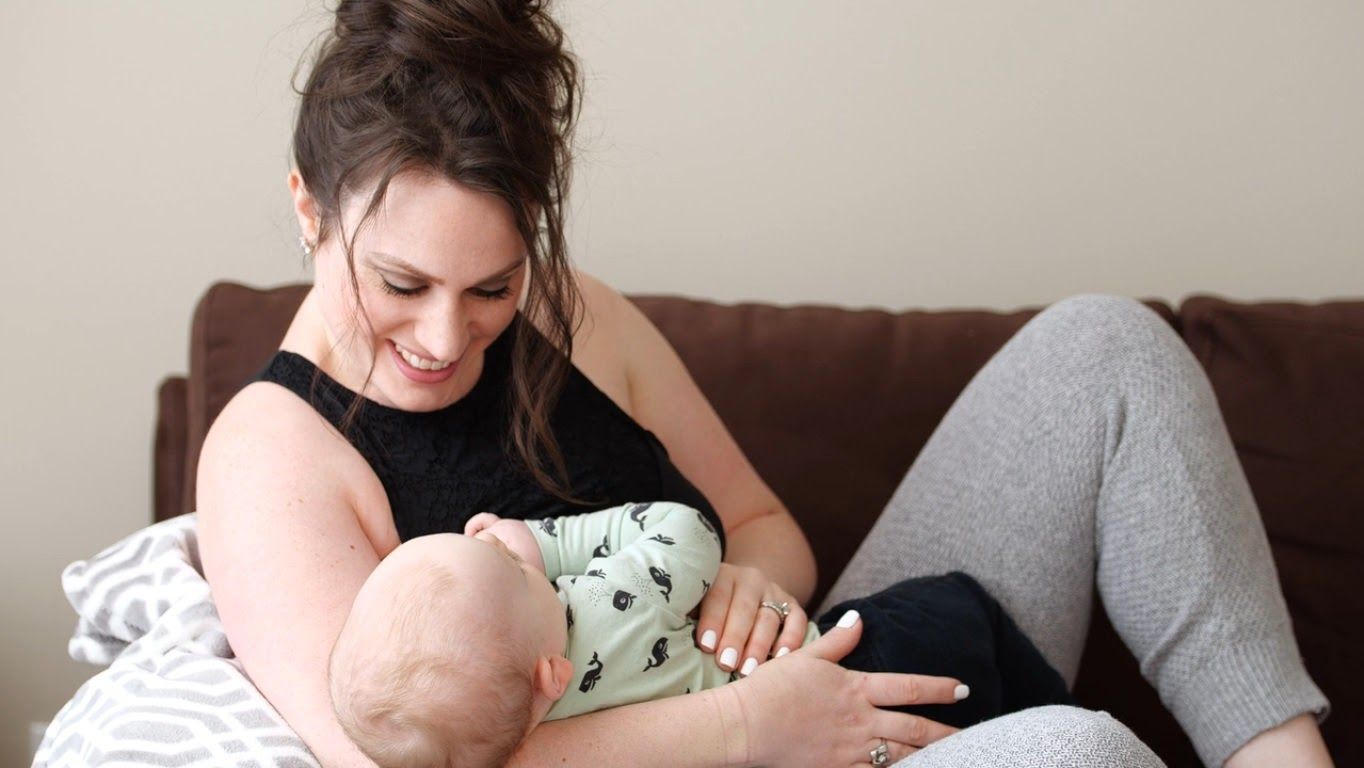 I thought to myself, why am I always looking for the best nursing bras out on the market? I could never find anything I loved, so I should just make them myself. That morning I told my husband all about this crazy idea and I decided I was the perfect person to redesign nursing bras and breast pads and make a huge change to the industry.
How did you get your first three customers?
My first 3 customers were my sister, my best friend, and a friend from high school. Fortunately, most of my friends are in the same stage of life and having babies right now, so this worked out perfectly. I started the business by word of mouth, and in this industry, that is exactly how it works. Women LOVE to talk about their favorite items, especially when it relates to mommy and baby purchases. It was not easy starting a new business, but family and friends were absolutely the right choice for getting started.
How did you validate the idea?
I started testing out the ideas for my brand in motherhood support groups. I recognized there was always negative conversation about nursing bras and pads. I spent 6 months listening and learning to the biggest complaints moms had for this product category.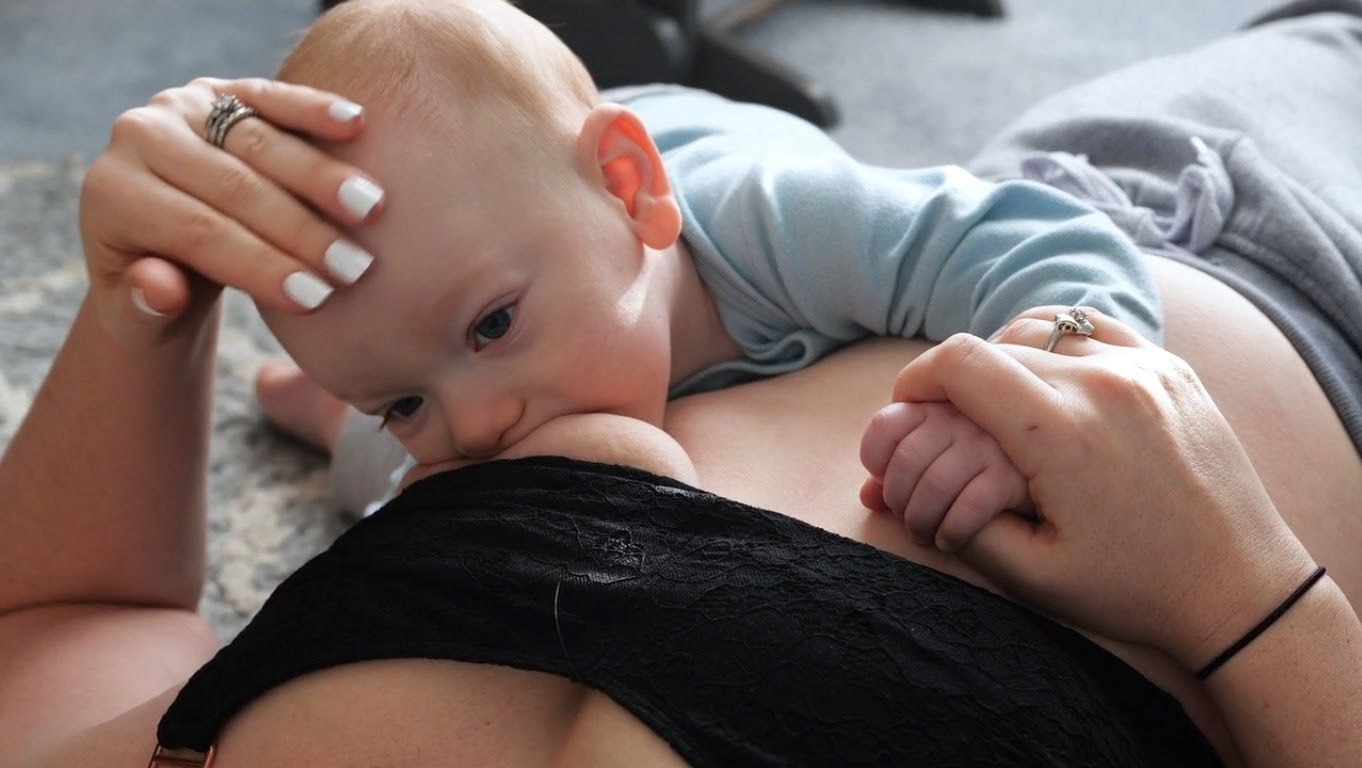 I then surveyed a focus group of moms that were interested in the product, and then we moved into phase 2 of product testing before landing on the finished designs you see today on our website.
Did you have any experience/expertise in the area?
I actually have tons of experience in this field! I started out as a young girl sewing in all my free time as well as taking sewing classes. I eventually ended up working in the bridal industry and did custom alterations for several years.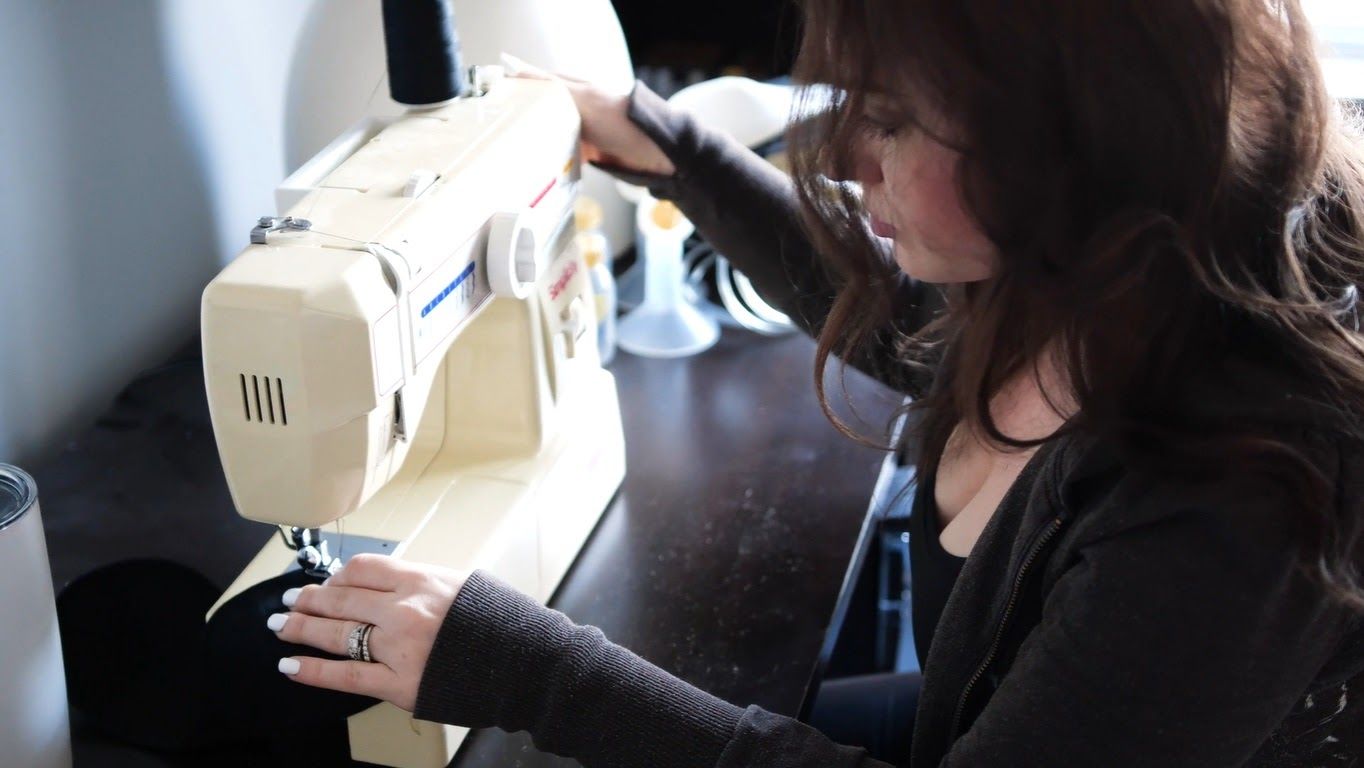 I have a bachelors in Fashion Design and a decade and half under my belt in Technical Design and Product Development, with a specialty in Intimate Apparel. Fashion is a huge part of my life and now I get to share that passion with my motherhood journey.
Have you raised any money? How much?
Davin & Adley is 100% self-funded at the moment. As difficult as that is! We launched an Ifundwomen campaign earlier this year with a very small bit of success, but with the pandemic happening globally, it didn't feel like the right time to crowdfund for us. So, we started out small and I will gradually grow the business little by little! This may not be my business strategy forever, but it was the right decision to achieve proof of concept and get things started!
Who is your target demographic?
Women, specifically expecting and new mothers that breastfeed and pump breastmilk.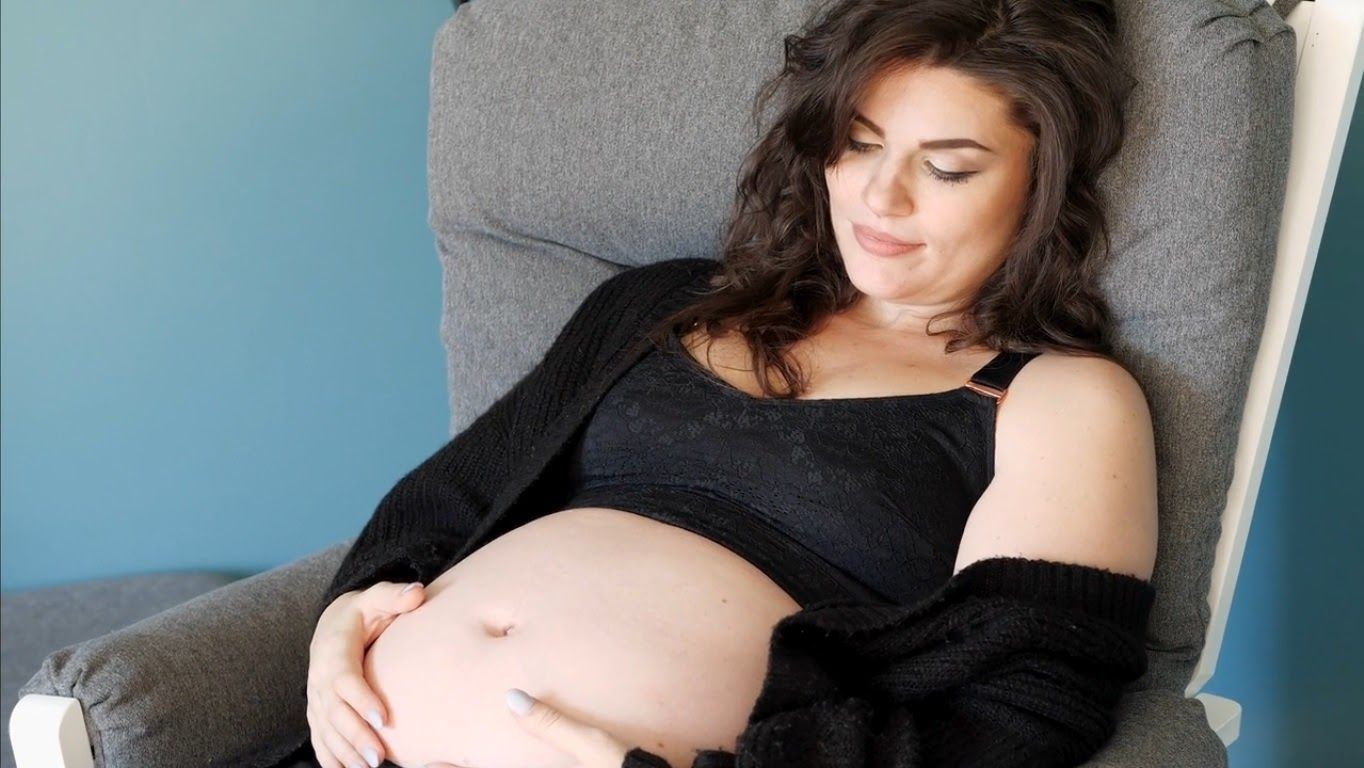 Ages 20-40 or any female that is pregnant.
What is the funniest/most strange customer request you've had?
We talk a lot about boobs in my world! It's normal for me at this point between bra designing and breastfeeding. But I think most people would laugh if they could read my Instagram DM's. I always have moms asking if they can send me photos of themselves so I can help them select the right bra size! Always makes me laugh. But hey, I am really good at bra sizing virtually now!
How did you fund the idea initially?
Funding has been a challenge for me. I don't like to ask for help and I take pride in doing things on my own. My husband is my biggest supporter, so we decided to take the risk and take loans for the start of the business. It's been challenging borrowing from our personal income and savings to get the business off the ground, but we are slowly getting there and using the income from the first year of sales to pay down the debt and fund new inventory. I can see many flaws with this method already, but it was the best way for us to start.
Where did you meet your co-founder/founding team?
My amazing hubby is my business partner and co-founder.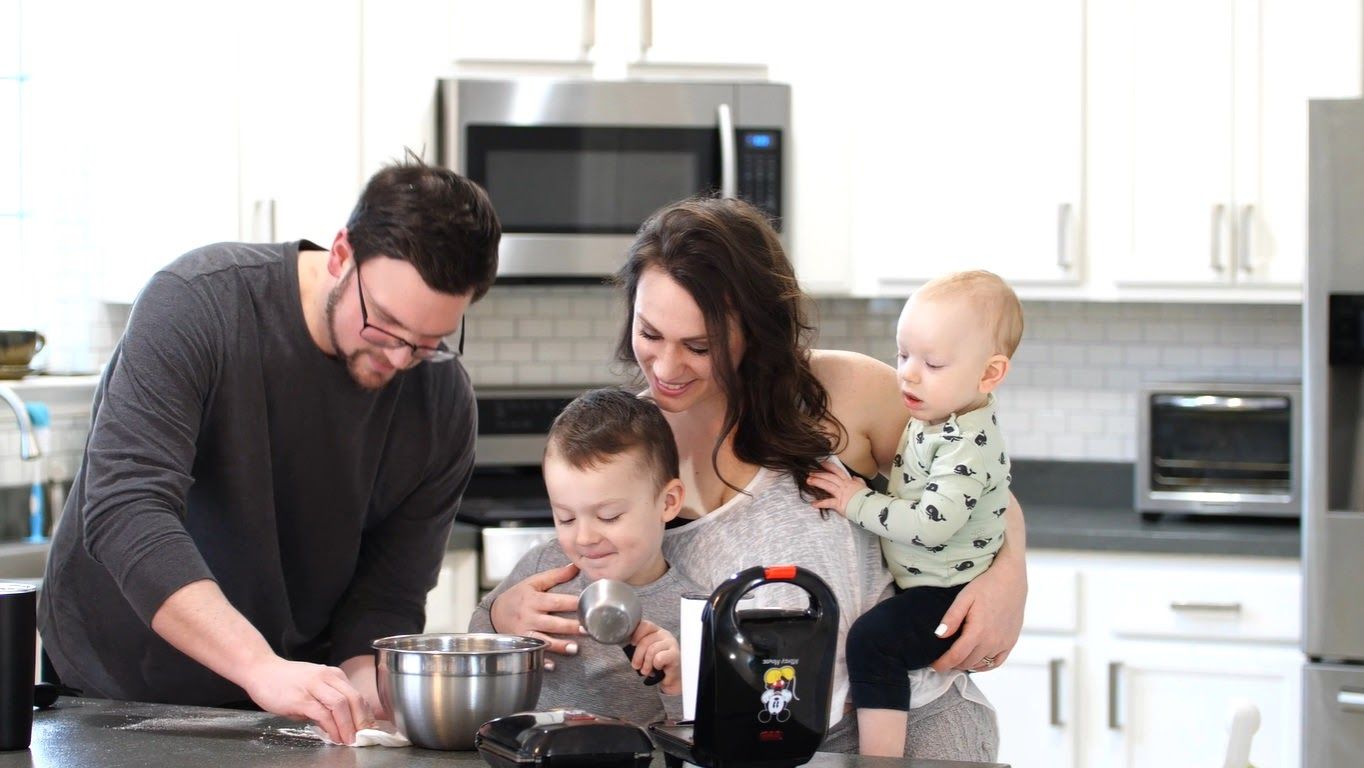 He's mostly behind the scenes, but he is the rock that keeps me going!
Any tips for finding first employees?
We started finding a few contractors we could hire for specific operations. Lawyers, PR, Digital Marketing and Advertising, Amazon Specialist, Photographers and Videographers etc. We found that as a new start up, this is the best way to branch out. You can do a lot of little things yourself, but sometimes you just need professional help from the experts. It will be awhile before we can hire a full time employee, but having these key support persons in place has made a huge difference for the brand.
Did you run any companies prior?
Not at all! I have always had a strong work ethic, but enjoyed working under others and learning from experienced leaders. This is my first time branching out on my own and doing everything my way.
What motivated you to start your own business?
After so many years of working for other people, I finally figured out that my talents were not always appreciated or valued and I could become a bigger picture this way. I am excellent at what I do, and this is my opportunity to let my talent shine through. I also looked at the bigger picture for my family, and I wanted to create better opportunities for their futures as well. It felt like the right move for my professional development.
What were your family and friends first thoughts on your company?
I was nervous to tell anyone at first, but I was SHOCKED as to how supportive everyone was once they found out. Even to the point where some people said, "It's about time, I expected you to do something like this!" Their comments have been extremely encouraging through all of this! I would not have made it this far without my family and friends as well as my other female entrepreneurs and mentors! This community I have become part of is the most supportive and encouraging environment!
What motivates you when things go wrong? What is the end goal?
We actually had our first big manufacturing issue arise right out of the gate. It was devastating and for a brief moment, I wanted to close up shop and give up. I ended up going public on social media and admitting what went wrong to my community and customers. What motivated me to keep going was the overwhelming amount of support from those who follow my brand! They all have stuck with me and had the patience to let me correct what went wrong and help to move forward.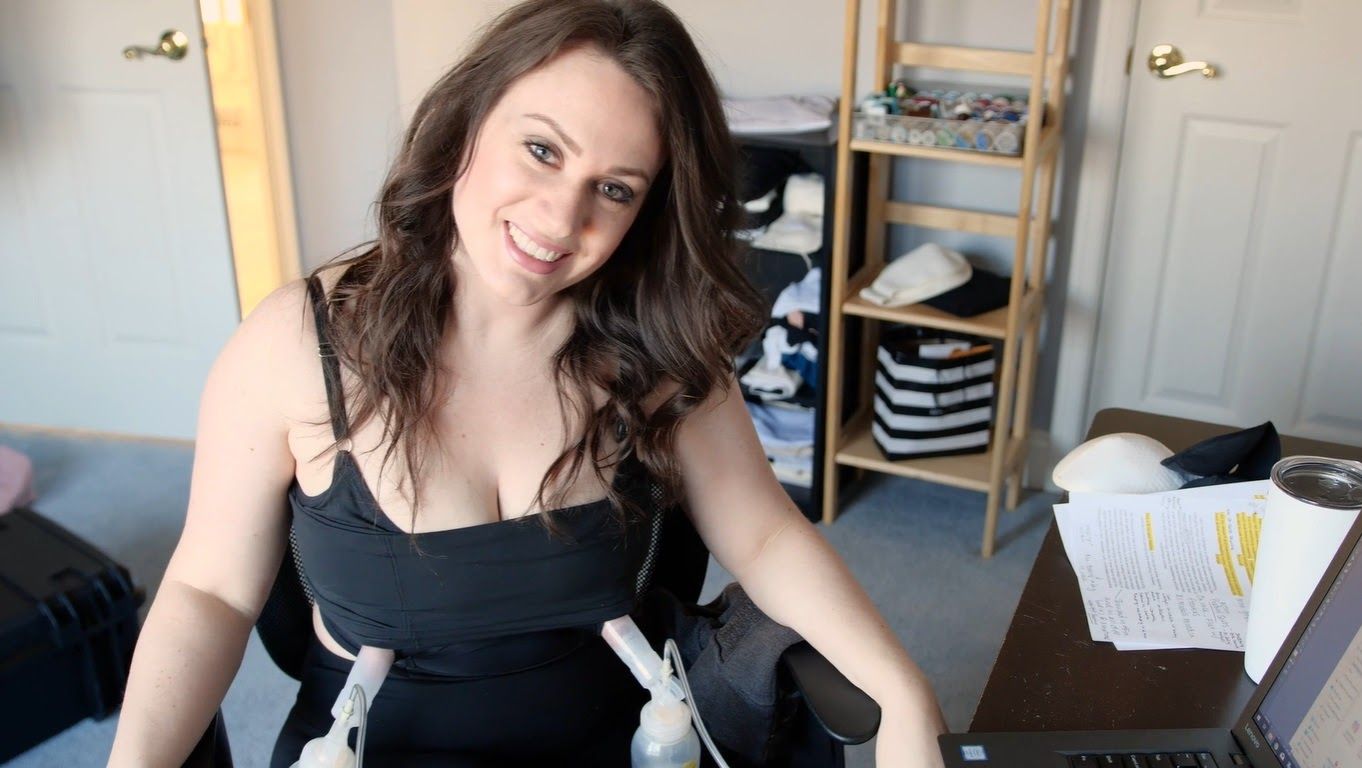 The end goal is the same as my motivation to start Davin&Adley. I want to continue supporting moms through their breastfeeding journeys. This is my passion and what I am meant to do.
Do you have any advice for someone just starting out?
The process is incredibly rewarding, but you will need to stay motivated and on track in the beginning and love everything about the business you are starting if you want to make it through the highs and lows. There will be many low points to navigate through. Find that person to stick by your side and encourage you everyday, because you will need it.
What has driven the most sales?
Instagram and Facebook are amazing channels for us, both organically and through advertising. I am very active on social media and personal with my followers. I believe the personal connection helps my customers connect with me and convert to sales. I find email to be difficult, but we will work on improving our content for subscribers.
What is stopping you being 3x the size you are now?
Finances. And free time. I have to run everything myself with the support of my husband, so we can only grow as fast as the 2 of us can manage. When it comes to finances, we can only grow the business to the volume of inventory we can afford without having an investor. This will for sure be a set back. We know the business can be huge, but slow and steady for now is a great place to be.
How do you protect yourself from competition?
This will always be a concern in the fashion industry. I am sure there are some spies out there looking at what I am doing already. The way I see it, I am very original. I have not copied anything and the designs are 100% mine.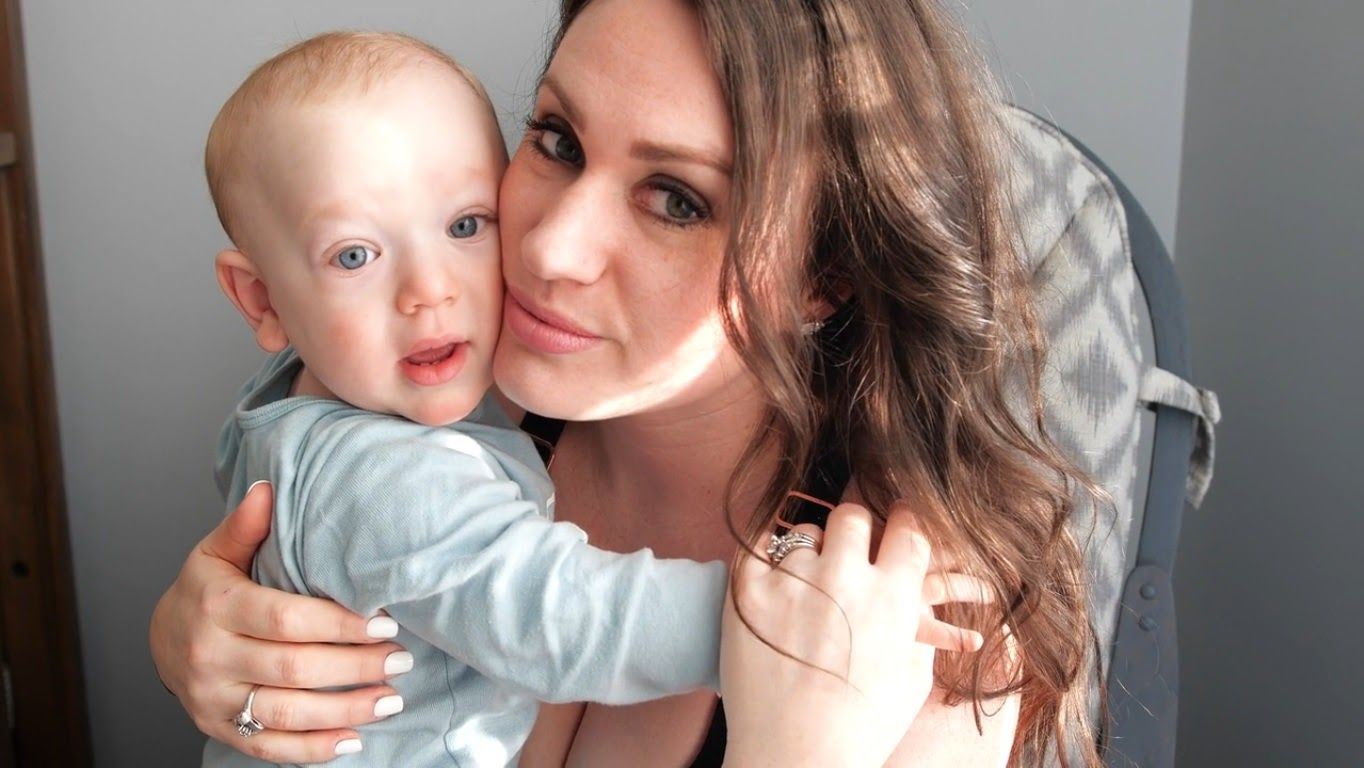 My inspiration comes from personal experience and a love for fashion. Innovation is what the brand is known for. If someone is going to copy, that means I have truly come up with something different. No one will ever have the same aesthetic because they simply are not me. There will always be much more to come from what is inside my head.
Do you have any trademarks/IP/patents?
We do! I wanted to start everything off the right way. Davin & Adley is a registered trademark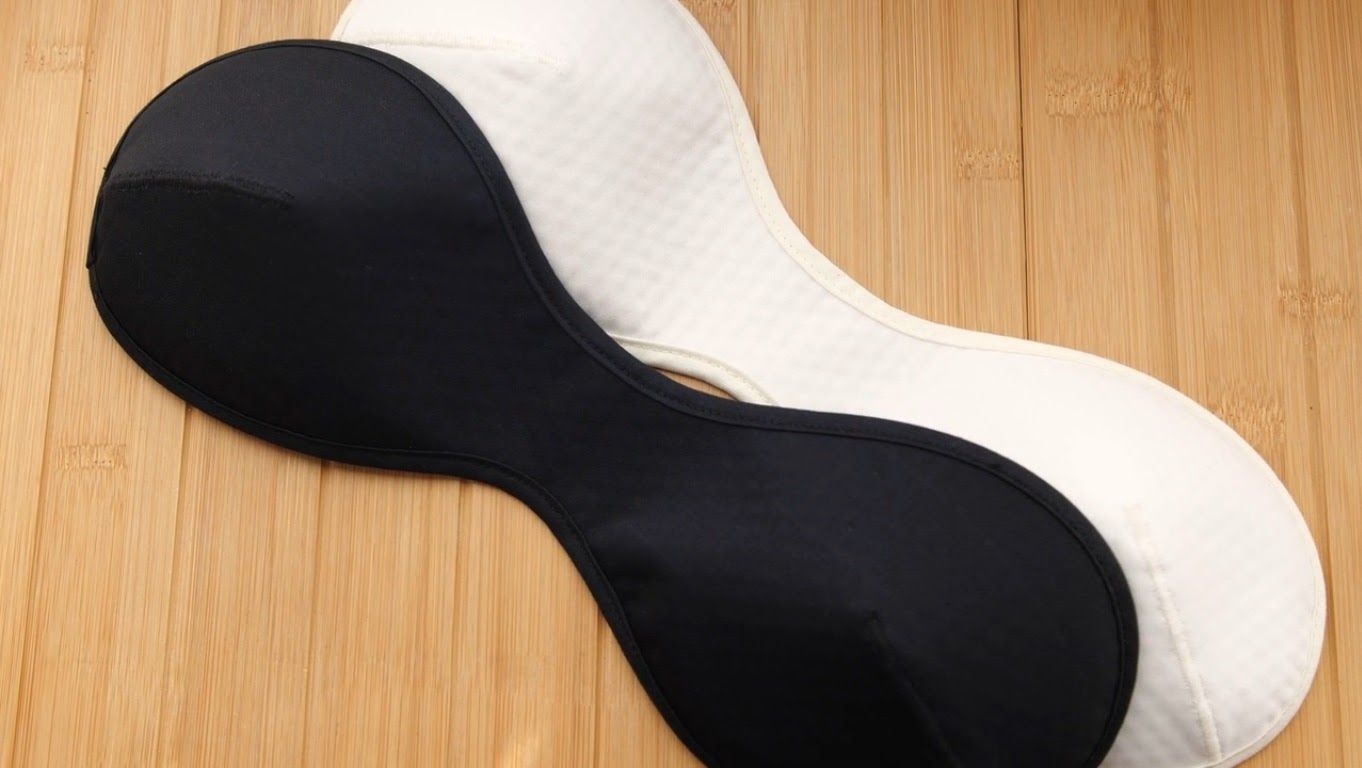 and our Nursing Bra Liner is Patent Pending!
What are the top 3-5 apps your business could not run without?
Photoshop/ Illustrator/ Lightroom - they are essential for branding and image editing. I am able to do a huge portion of the photography myself this way.
Canva and Mojo - These apps are amazing for creating social media content that looks professional and modern.
Shopify - We run our website through shopify and it's really wonderful for new businesses. Couldn't function without it!
Pinterest/IG/FB - The social media apps are such a great way to connect with our followers, I have to have these apps.
Mailchimp - This is how we run our email list and manage our subscribers.
Starbucks – Mama & business owner needs her latte!
What are the next products you're working on?
Amazon is our next big adventure. We are working on Amazon exclusive styles and more nursing bras at the opening price point with our signature magnetic hardware. We plan to also branch off into maternity underwear. Lots in store for us next.
Are there any releases you can tell us about?
After we had an issue with one of our styles, we decided to pull it and completely redesign the defective hardware. We should be releasing a brand new improved version of our Ella Bralette by the end of the year!
Where do you see the company in 5 years?
I actually see the 5 year growth plan to be quite massive. The product is extremely necessary and women will always be having babies and breastfeeding.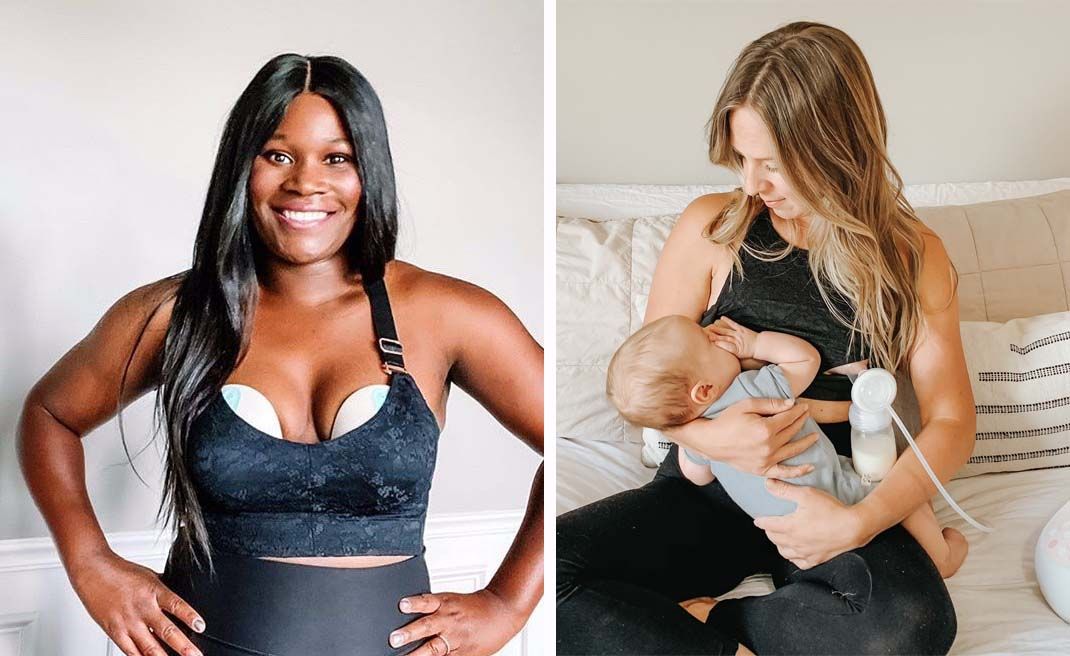 The brand is recession-proof, I can only see up from here! I am sure in 5 years we will secure more funding, launch new colors and lots of extended sizes on both our website shop and Amazon. I would project 10x or more growth in 5 years.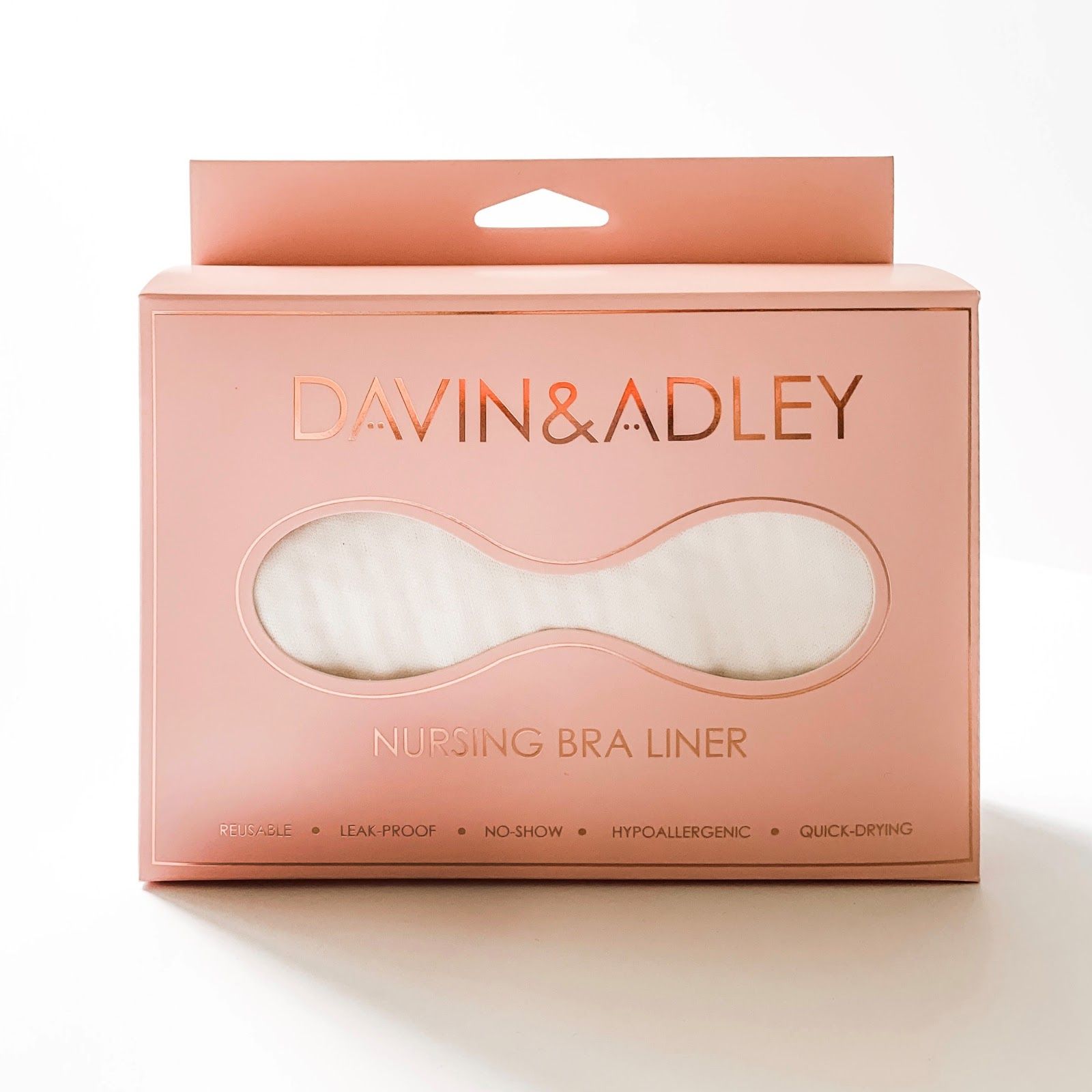 We just launched our collection of Nursing Bras mid-June and were previously only selling our Nursing Bra Liners for 6 months ahead of time. We increased our revenue 12x in the past 2 months, even with the loss of our best selling bra due to a manufacturing issue. Once we have our best seller back in stock, we are very excited for these numbers to grow.
Would you ever sell?
This business is my 3rd baby! And my passion! I will always be part of Davin & Adley, but we most certainly are open to the right opportunity for the business.
| Company Name: | DAVIN & ADLEY |
| --- | --- |
| Founder: | Amanda Hunt |
Comments