Regan Schneider is the founder and CEO of ARÊMÊS FERMENTIS, a category leader in phytofermented skin care products. Prior to establishing the company, she was Marketing Director of Temecula Lavender Company, a private company focused on natural lavender products for bath, body and home. She was responsible for product line extensions, new product development and product marketing activities.
She holds a Bachelor of Science degree in Food Science at California Polytechnic State University and completed her studies in Paris, France at the Institut Supérieur du Parfum, de la Cosmétique e de l'Aromatique alimentare (ISIPCA), which is a premier school in the field of fragrances, cosmetics and flavors.
Was it a lightbulb moment or gradual moment to start ARÊMÊS FERMENTIS?
I would say it was a gradual evolutionary process and is still constantly evolving even today. I was studying Food Science at the time at Cal Poly SLO and during my Junior Year, I realized the traditional job route for Food Scientists was not for me. I really didn't know what I wanted to do but I knew I wanted my next step to be unique to myself and at an intersection of many things I love.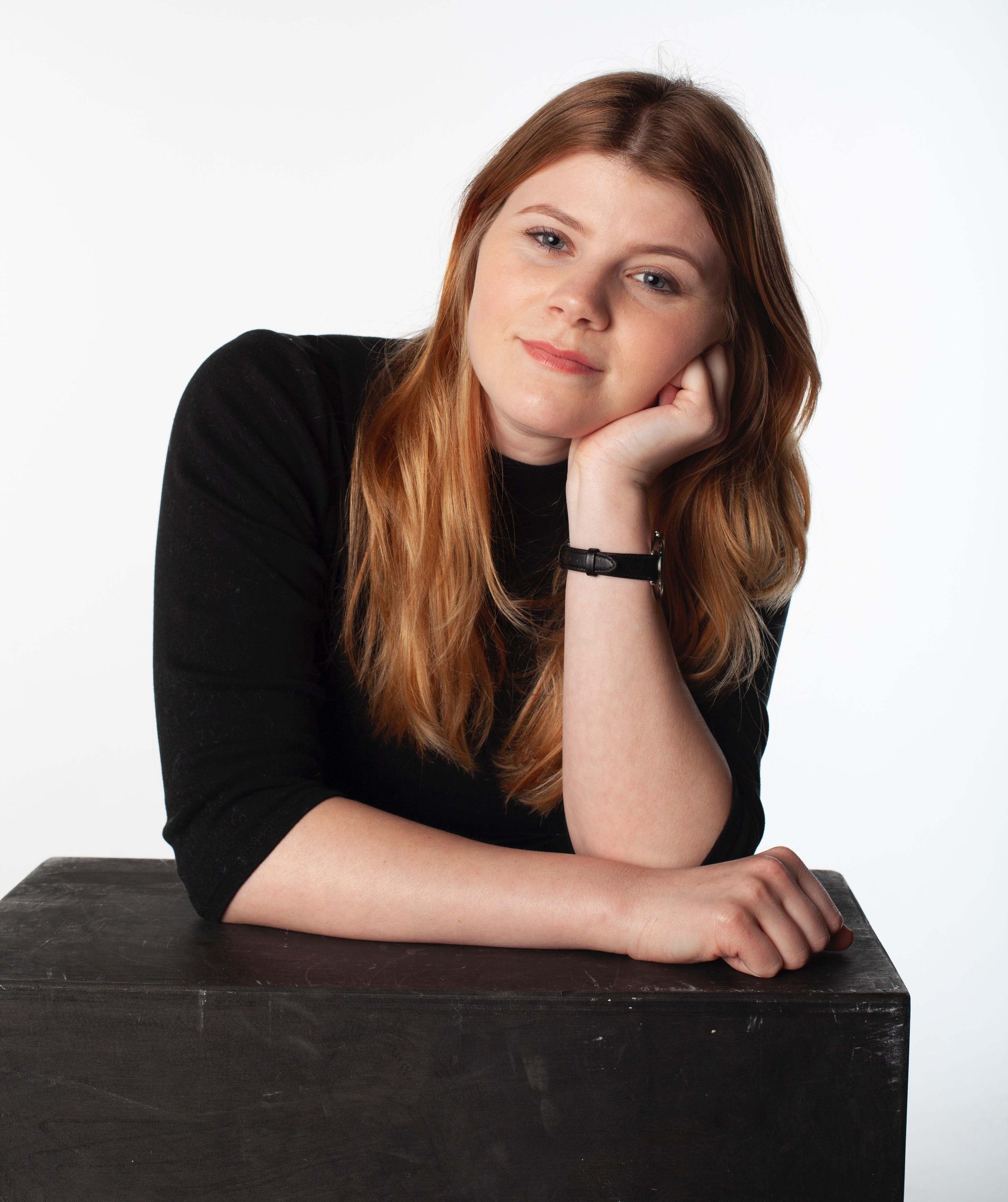 Over the span of three years, I had thoughts of practicing holistic medicine, becoming a chef, becoming a food critic, a brewer, a winemaker, and a product developer for cosmetic brands. None of them stuck. My problem was that I was never satisfied with any single category; I was interested in the combination of categories. I have a passion for constant creation and I knew I was never going to be able to find a position fluid enough to satisfy the creation and innovation that I wanted to be able to share with people. I realized I needed to find the intersection between all the things I wanted to do and that ended up being skincare.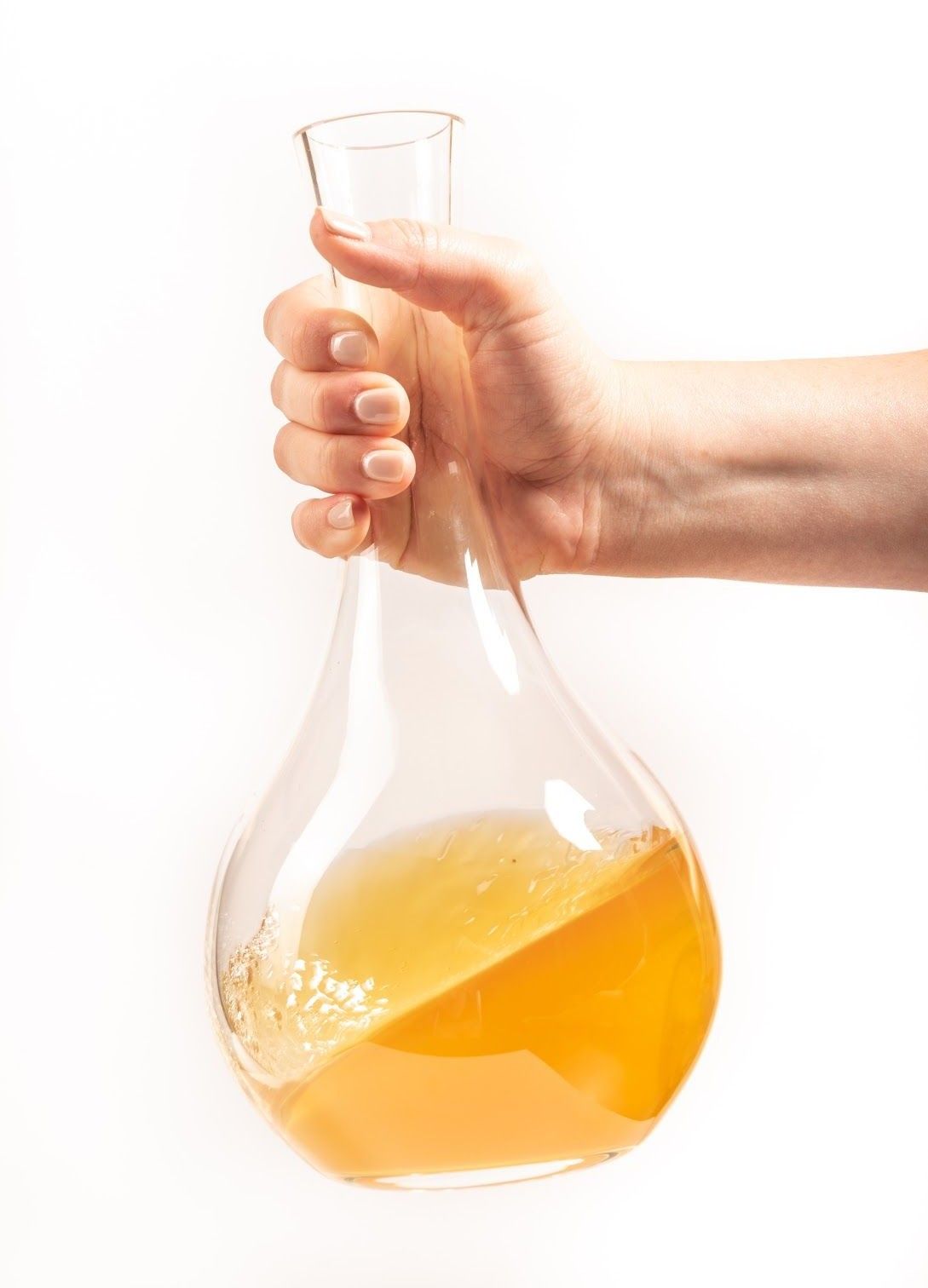 I wanted to create a product that was forefronting innovation but rooted in tradition; creating an intersection between nature, beauty, and science. I wanted to revive the traditional ways of maintaining youthfulness through herbs, fermented foods, and whole botanicals while also pushing innovation by creating our own proprietary process called Phytofermentation. With that, we knew we wanted to apply our philosophies of whole plant skin nutrition and our process of Phytofermentation to a new category of skincare and from these developments, ARÊMÊS flourished from there.
How did you get your first three customers?
In this type of business, the market is very saturated. There are many skincare and cosmetic brands out in the market and even if you are doing something different or you have innovative products it's extremely hard to be heard and be seen over the noise of the industry. I knew I had to get the product in front of people, to actually see it and experience it, in order for them to understand or fall in love with it, so my first 3 customers came from doing just that. I would give little samples to my friends, their parents, and family across the country spreading the word. I had a lot of support with friends talking to their estheticians about what recent skincare they had been using.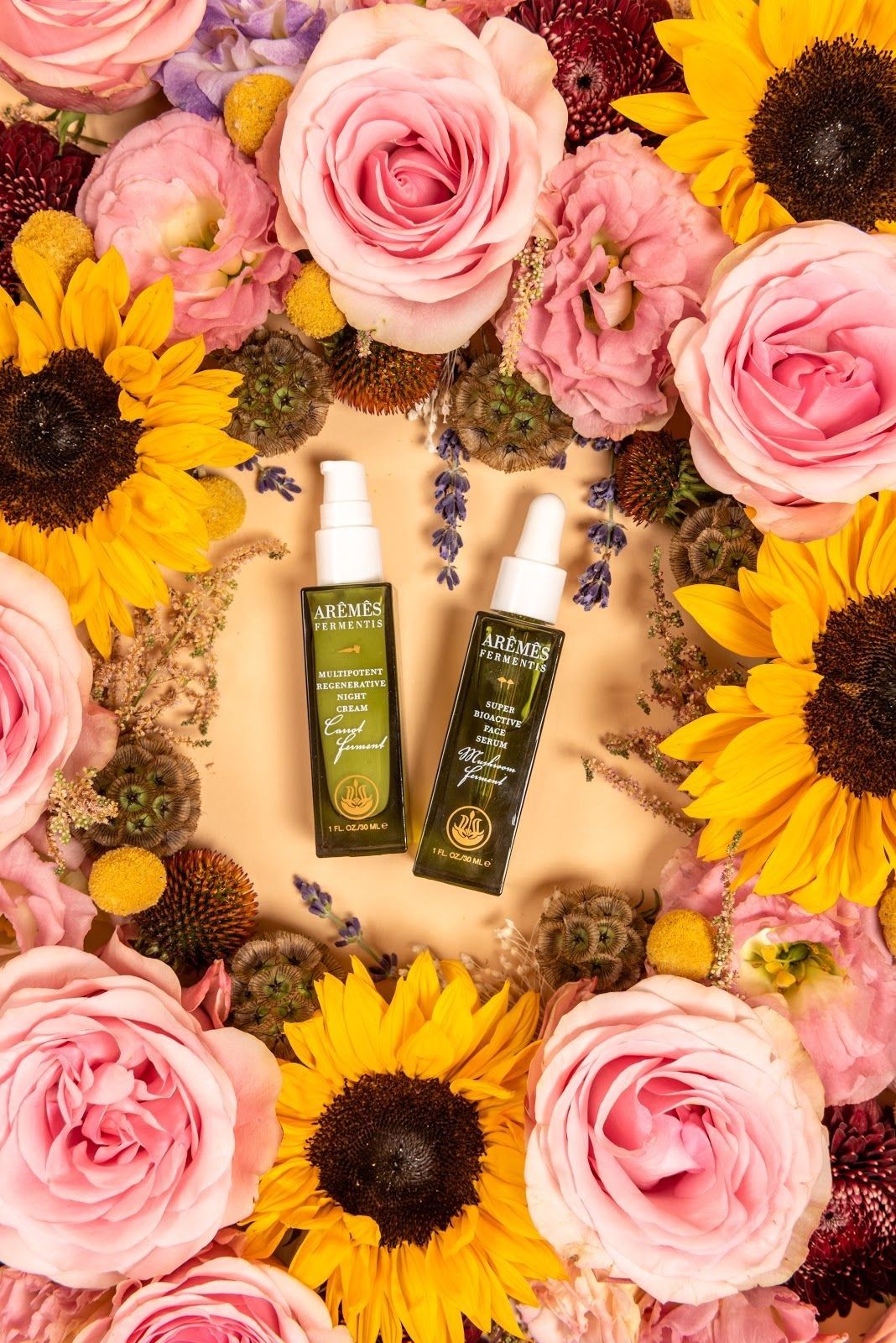 However, as time went on, we quickly realized it's also what worked the best. Social media ads did nothing for us and I think it's just because skincare is so personal. A certain level of trust needs to be built before anyone buys it and you just don't get that from ads. Brick and mortar has worked well for us because customers respond to someone explaining the benefits of our products. Salespeople can talk about our philosophies, our story, why the product is special, and the customer is able to try it.
How did you validate the idea?
Validation for the fermented aspect of our brand came from scientific studies. In recent years, fermented foods have made their own niche section of the health food market that wasn't nearly as popular a few years before. I love fermented foods and I had pondered the idea that if types of fermentation are good for your internal microbiome, why can't they be a saving grace for your skin microbiome as well. After extensive research, many of which studies I found were carried out in places like Asia, where fermentation in all forms has been practiced for thousands of years, I quickly realized that my idea for fermented skin food was valid.
Did you have any experience/expertise in the area?
My experience is across the board. I grew up in a vineyard and lavender field, so at a young age I was immersed in the life of farming and winemaking in our family-owned winery. My family also operated a health and body products company based on lavender products, which is where I first learned about producing these types of products. I did product production for the lavender Company when I was in highschool and then I eventually started doing product development before I went to college to study Food Science. All of my scientific knowledge in chemistry, microbiology, product development, and fermentation came from my Food Science studies in college. Luckily enough, it was a very easy transition into cosmetic formulation because skincare and food are so closely intertwined when it comes to product formulation, production, stability, and regulations. My vision was solidified after spending time in Versailles, France where I studied cosmetic formulation at ISIPCA (Institut supérieur international du parfum, de la cosmétique et de l'aromatique alimentaire) which is a premier school for post-graduate studies in perfume, cosmetics products, and food flavor formulation.
Who is your target demographic?
Our target demographic is upper middle class people ages 30-65. Those who are more health conscious, care about their skin, looking for innovative products, care about the brand and the founder story.
How did you fund the idea initially?
I raised capital through angel investors with a series A investment round. This brand and product line are very personal to me so it was important for me to keep the brand within the family.
Any tips for finding first employees?
When you're first starting out, I think it's important to work with people that you can trust and can add value in the development of the company. As a company grows, dynamics start to change but in the early stages I think it's extremely important to work with people that you trust, are reliable, are flexible in their role as needs and duties change, and most importantly, are passionate about the brand, its products, and what it stands for.
What were your family and friends first thoughts on your company?
The people around me were extremely supportive of my decision to start my own business. It wasn't a huge shocker when I came to them with the idea since I had talked about starting my own business for as long as I can remember, but their support in the beginning and throughout the entire process of bringing ARÊMÊS to fruition was very helpful and I'm extremely grateful for them.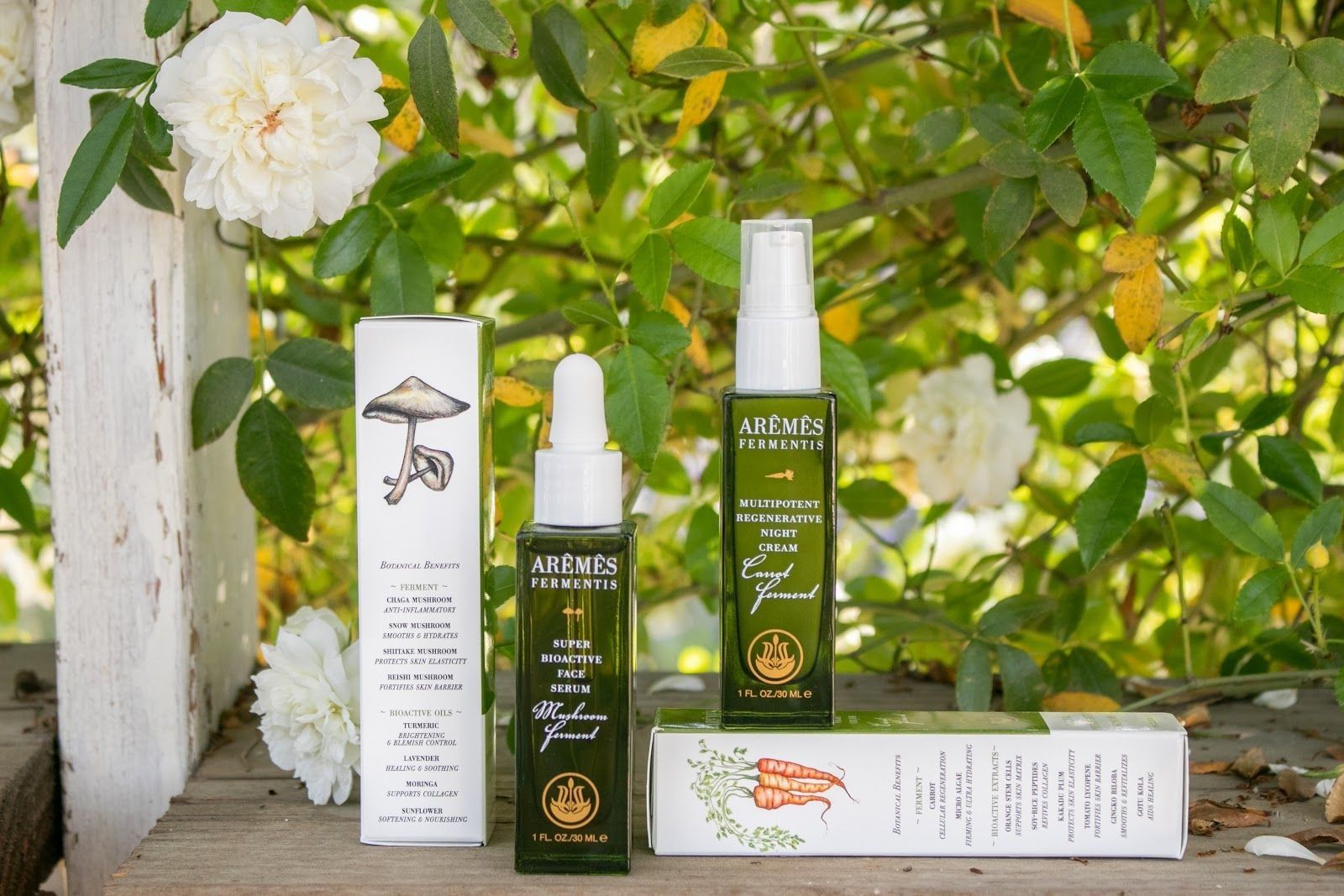 My friends' reactions were split. Some of them were supportive and others were more cynical. I found that a mixed reaction is normal, you just have to brush off the comments from those who aren't as supportive and prove them wrong.
What motivates you when things go wrong? What is the end goal?
When things go wrong, I take it as an opportunity to first: reflect on what went wrong and why. Second: how can I fix this situation/and/or is there an opportunity to improve or pivot. A perfect example would be the COVID-19 pandemic. Things were going really well for us and we were finally getting traction in the luxury skincare market, but just like everyone else, we were impacted by COVID-19 so we decided to pivot and created a moisturizing hand sanitizer for our customer base, which was well received.
Do you have any advice for someone just starting out?
My advice for anyone just starting out is to be flexible. Everything is a learning curve so you just have to figure out what works and what doesn't with trial and error while still staying true to your vision of the company. As for being the CEO or Founder of the company, you have to remain resilient. A million things could go wrong and will go wrong in the beginning but you have to be able to bounce back when they do or you'll never move forward.
How do you protect yourself from competition? Do you have any trademarks/IP/patents?
Yes we do have registered trademarks for our logo and are pending with slogans.
What are the top 3-5 apps your business could not run without? Why are they essential?
Our top 3 apps are:
BigCommerce - because an online presence and strong website are very essential in this era and especially since COVID-19 has made customers more dependent on online shopping.
Shipstation - because we are heavily dependent on online sales, we use shipstation as our main shipping app
Paypal - is really great for sending invoices, receiving purchase orders, great for automatic transactions at tradeshows or if you're doing pop-up shops
What are your favourite books?
Books that have given me some guidance in navigating the business world are Play Bigger and The Lean Startup.
What are the next products you're working on? Are there any releases you can tell us about?
Due to the changes in society from the impact of COVID-19 we are expanding a wellness line which includes our Aloe Vera Hand Cleansing Gel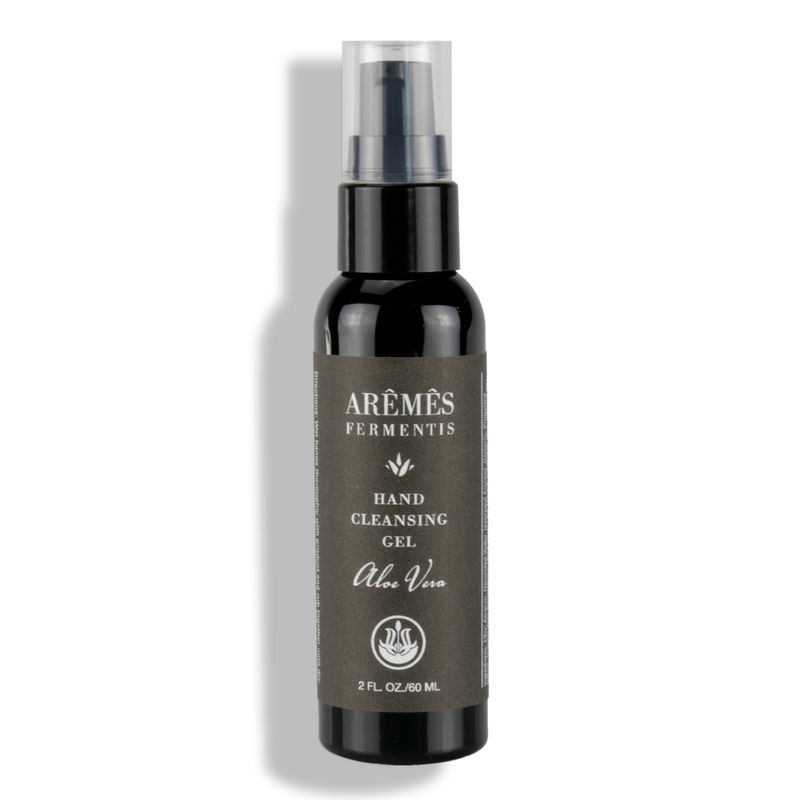 and two other products that we're currently developing, which are an essential oil immune booster and an after-mask spray which will be launching in the next month or so.
Where do you see the company in 5 years?
In five years, we hope to be in all of the luxury spas, medical spas, wellness markets, and skincare stores across the country.
Would you ever sell?
You should always have an exit strategy in mind, but for now it's too early. Every part of ARÊMÊS is very personal to myself and there are so many aspects of the brand that are specific to aspects of my life and inspiration.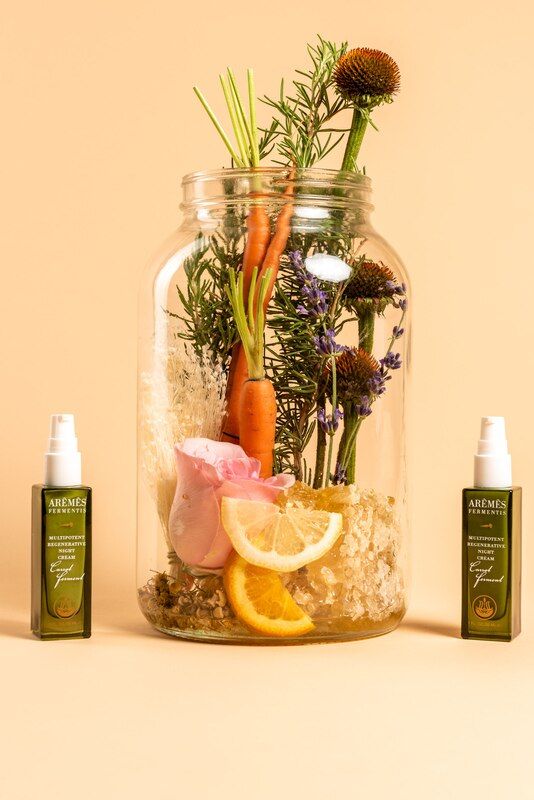 My passion is what drives the development of this brand. I don't think I would be able to sell until well after my vision is fully realized.
| Company Name: | ARÊMÊS FERMENTIS |
| --- | --- |
| Founder: | Regan Schneider |
Comments