Majenye is black-owned crystal-infused, plant-based, beauty and wellness brand that is inspired by ancient traditions. It is founded by Yetunde Alabi a California native. They combine botanicals, superfoods, fundamental oils, and regular minerals to bring nourishment to the skin and the soul. Majenye harmonizes the body, mind, and spirit as it provides vegan, cruelty-free skincare rituals.
Was it a lightbulb moment or gradual process of Majenye?
I'm a spiritual person, so I've always been drawn to curating an energetic environment that serves my greatest good. My home is filled with crystals, palo santo, sage, and other calming, aromatic elements that balance my energy, and also keep me positive and uplifted. Before creating Majenye, I was also a part of an accelerator program and was completing an assignment when I realized that I needed to fuse my two loves:  skincare and spirituality. It was at that point that I decided to incorporate crystals, high-vibrations and spiritual wellness into my brand mission.
How did you validate the idea?
When I started mixing up body butters in my home, my friends would come over, use the restroom and ask for lotion. And I would reply, "Well, I don't have lotion, but here's this body butter I made". It was an instant hit! They started texting me and asking if I could make them a few jars, and that's when I knew I was truly onto something special.
Who is your target demographic?
My target demographic are ingredient conscious consumers between the ages of 22-35.

My brand is vegan because inclusivity is important to me, and I did not want to leave the vegan community out. Crystal lovers of course are also drawn to my products, and I love that! I am very eager to share my love for crystal healing with the world.
How did you fund the idea initially?
One of my best friends truly believed in my brand and contributed an initial $500 in seed money to get started. I was able to purchase my Kitchen Aid blender, shea butter, and containers.
What motivated you to start your own business?
After living in Florida for a couple years and then returning to Washington, D.C., my skin was chaotic. I had dry spots, and my skin just wasn't retaining moisture. This was something I had never experienced before, so I started looking for natural remedies that would address my skin concerns. And after I began making my own products, I saw a difference almost immediately.
Do you have any advice for someone just starting out?
Persistence is key to having a successful business venture. I put Whole Foods on my vision board and decided that I was going to be in their store one day. I wasn't sure at the time exactly what needed to be done to accomplish it, but I started doing my research. Eventually, I was able to develop an actionable plan that would help me get there. Though there were times when I could've gotten discouraged along the way, I simply reminded myself to stay focused. Luckily, it paid off! Majenye is now available at the Whole Foods Navy Yard location in Washington, D.C.
How do you protect yourself from competition?
There will always be another brand out there that does something similar to what your brand is doing, and that's okay! I tend not to dwell on that. I focus more on elevating my brand and creating quality products for my customers.  
What are the next products you're working on?
We just released the Renew Healing Balm and this concoction is very effective in alleviating a variety of skin conditions like hyperpigmentation, topical scars, discoloration, and also includes a handcrafted formula of rich essential oils, moisturizing butters and other natural ingredients for supreme healing benefits.
Are there any releases you can tell us about?
Versatile and restorative, Majenye's new healing balm can be used to soothe skin and help heal minor irritations, while providing intense hydration to all areas of the body.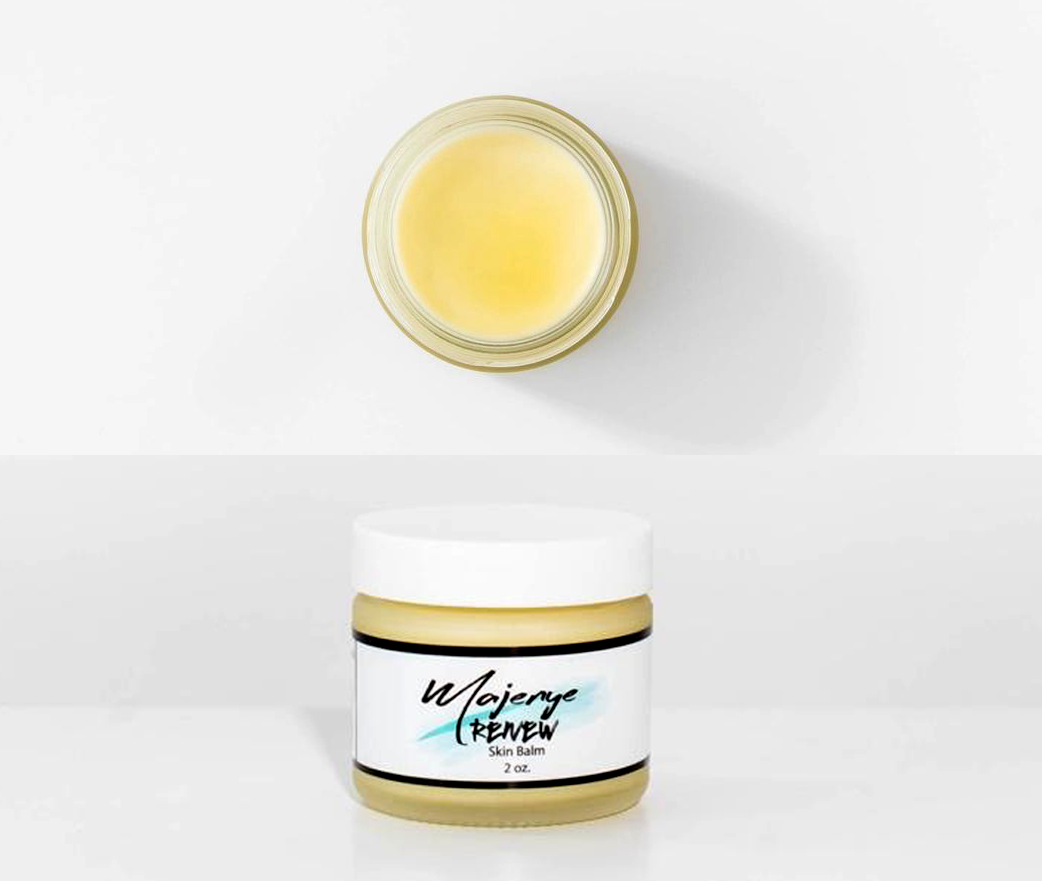 Renew is perfect for all skin types and should be applied topically to affected areas.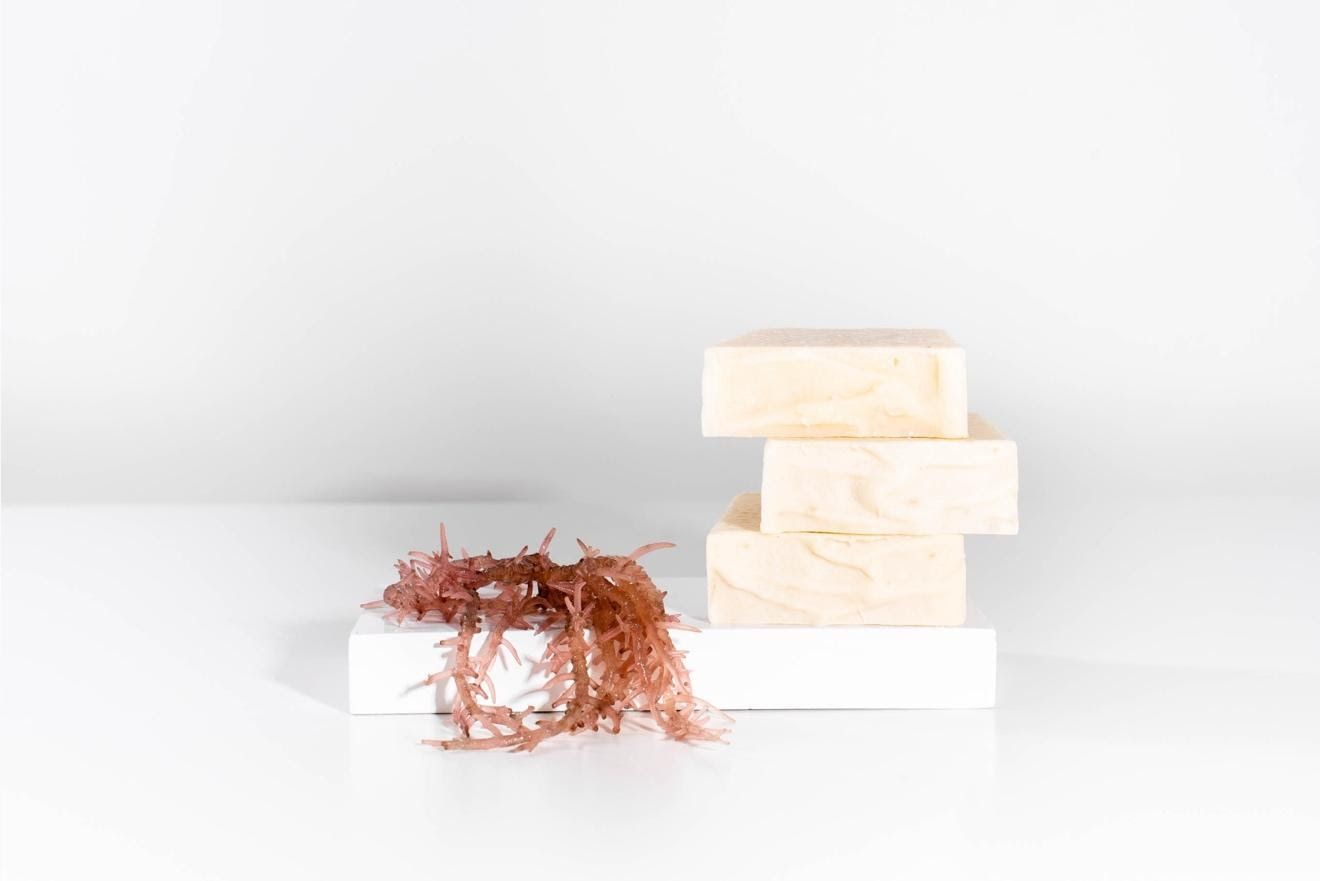 We also launched a brand new soap, Sea Moss. This natural bar is the hidden gem of the sea! Made with seaweed, it contains 92 out of the 102 minerals that the body needs to survive.  It also helps to clear the respiratory system of excess mucus, and has about two times more potassium than a banana, with about twice as few calories. Sea Moss is high in iron and works to treat psoriasis, burns, dermatitis, and eczema. Lastly, our cult-favorite coconut wax candles have almost doubled in size! You can check out our coveted Candle Collection here.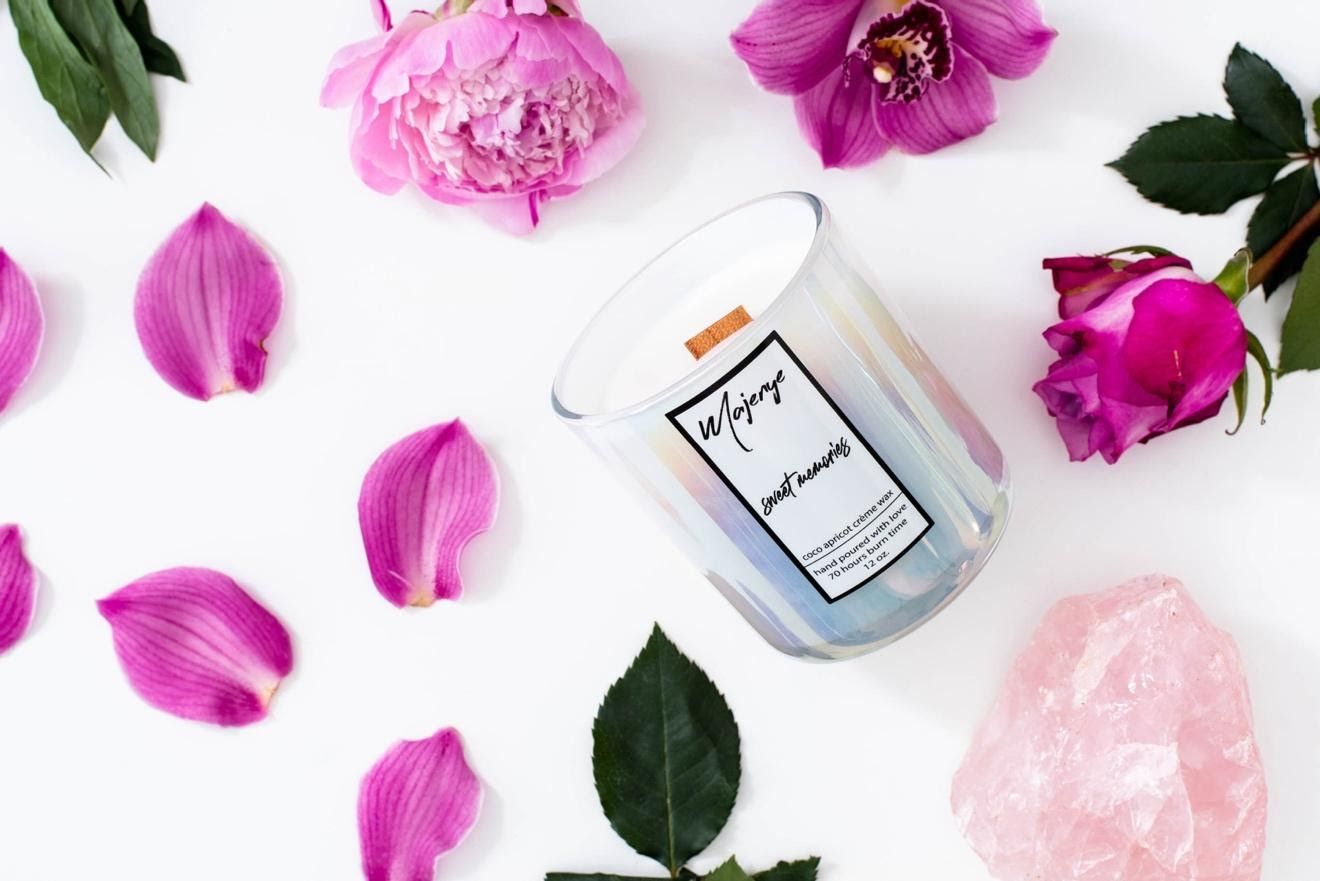 Coco Apricot Crème wax candles are the next wave in sustainable home fragrances and aromatherapy. Unlike soy wax, coconuts  do not contain GMOs and are sustainably and ethically produced. They're also a crop grown without harmful pesticides and fertilizers. Coconut wax candles have a slow and clean burn that doesn't emit harmful chemicals into your lungs or in the environment. (You're welcome!) Additionally, they have a better scent throw than other waxes available on the market.
| Company Name: | Majenye |
| --- | --- |
| Founder: | Yetunde Alabi |
Comments