The original patented mesh sock, SHASHI provides hygienic, functional and high performance elegant socks. Originally intended for a studio environment - think Barre, Pilates, yoga, dance, and even rehabilitation – SHASHI has grown beyond these markets. Today, SHASHI socks are a sought after fashion accessory that completes a woman's everyday wardrobe as she embarks on her daily journey.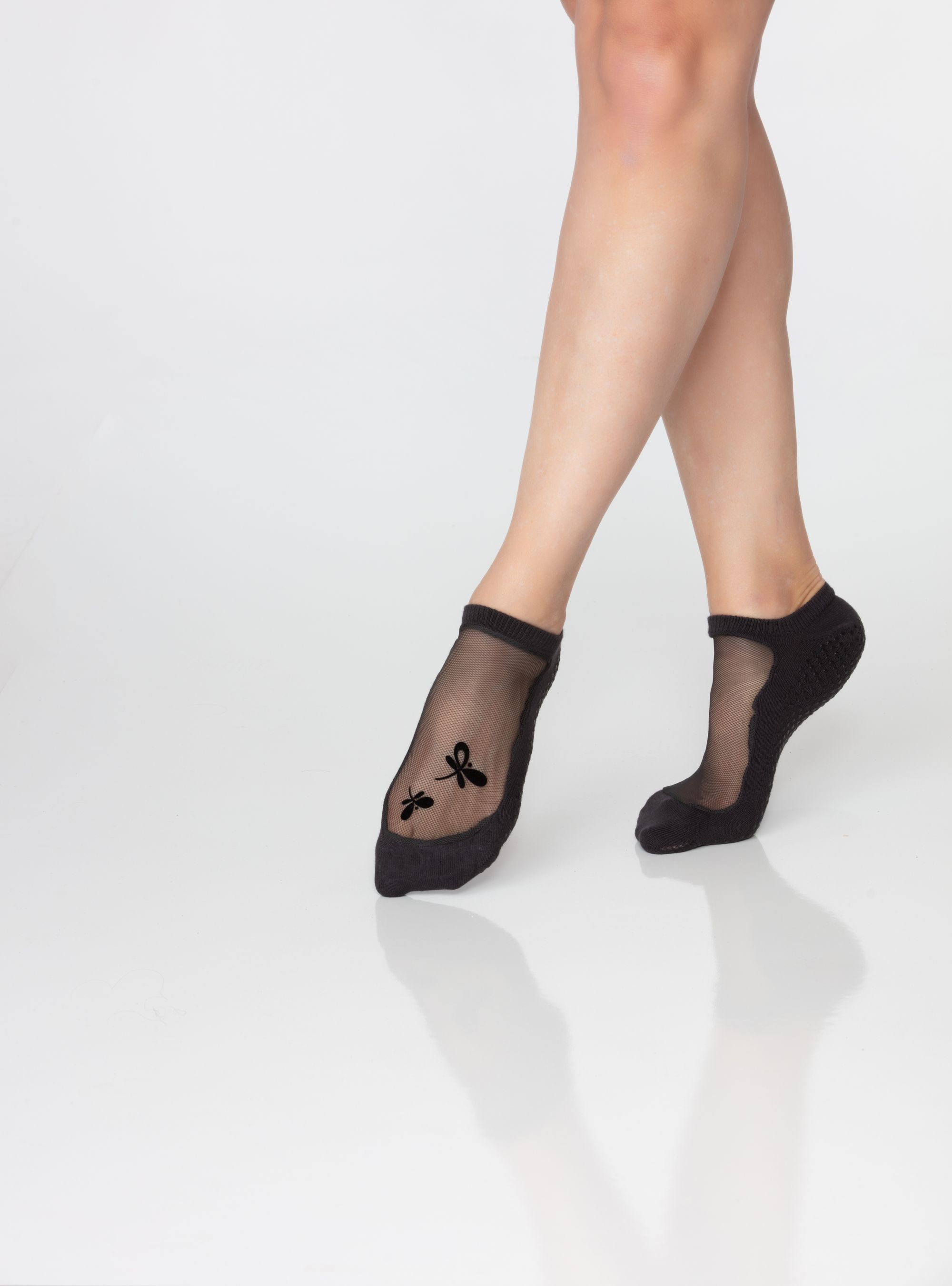 What separates SHASHI socks from all other studio socks are their high performance design and materials as well as the ability to be worn as a hidden layer of comfort or a visible fashion accessory.
SHASHI technology pairs a unique mesh top with a full-sole grip. Features of these unique products are:
Mesh and breathable, allowing instructors to see their clients' feet (similar to being barefoot) and correct their form, and allowing the wearer to stay comfortable.
COOLMAX® moisture wicking fabric technology that keeps feet dry from sweat ― not clammy in winter or overheated in summer.
Shaped to fit the feet ― for a custom fit - no extra bulky fabric where toes don't go.
Large slip-resistant grips, that grip without being intrusive to the bottom of the feet.
Was it a lightbulb moment or gradual moment to start SHASHI?
The idea for a specialized sock was an AHA moment. As a Barre and Pilates enthusiast who became certified to have a better understanding of the mechanics of movement, I spent hours in hot, boring, bulky, and frankly, ugly socks. My husband is a runner, and while I didn't think his socks were attractive either, at least they had a performance factor!
How did you validate the idea?
So the idea for a new sock began to take shape - one that would perform without the need for excessive fabric and one that would be beautiful to wear on the foot and make a simple fashion statement.
What regulatory approvals did you have to go through?
Since this concept was a true industry disruptor, making the sock was a very gradual progression. Literally, no one had ever made a sock like this before!
Who is your target demographic?
Initially our target was women who enjoy popular fitness programs such as Barre, Pilates, and Yoga. Being so entrenched in the studio world, I knew quite a few of these instructors and sent them socks. Our socks received a warm reception, and slowly caught on. Orders started to flow in!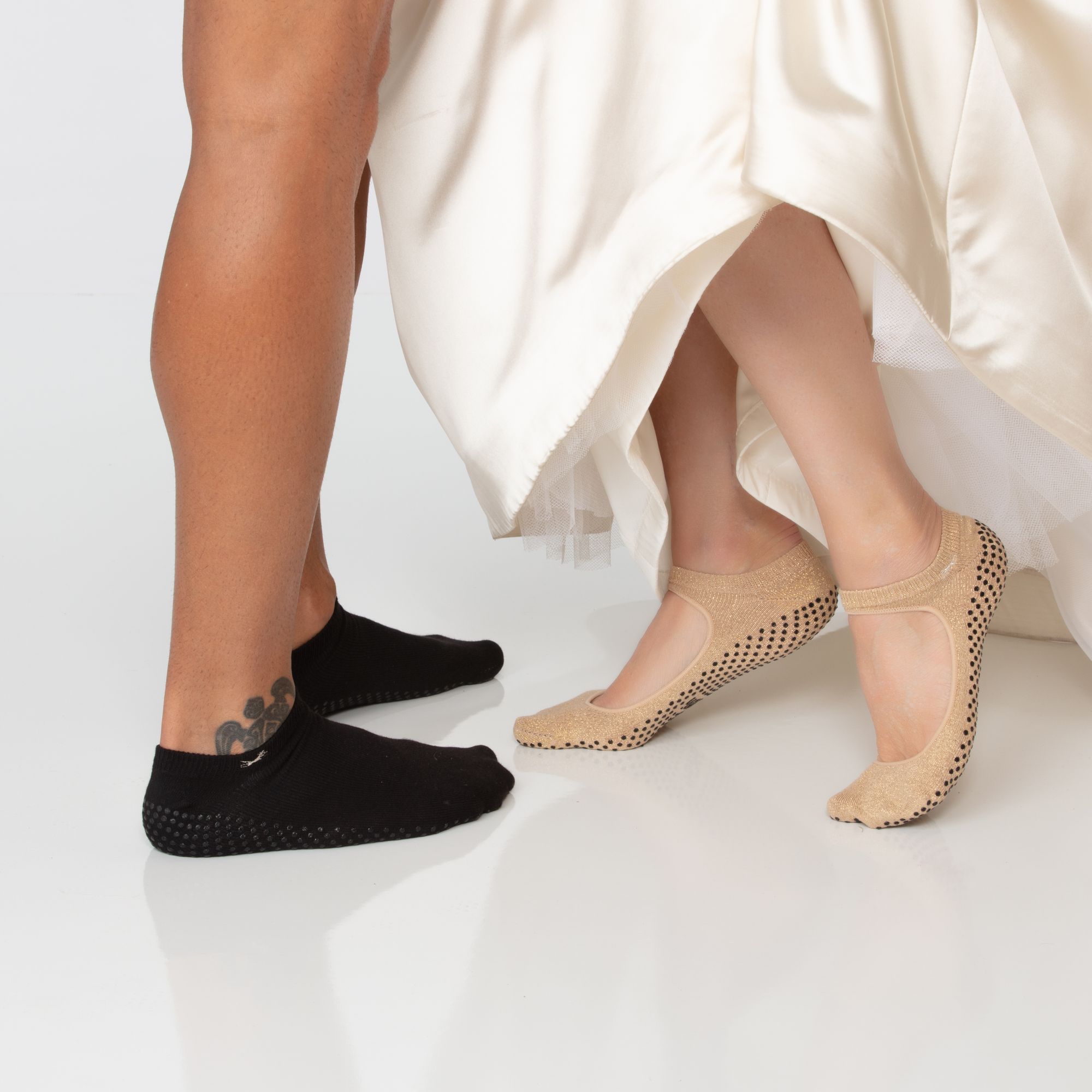 Thankfully, the popularity of our product has helped our base grow significantly to include men, the elderly as well as the very young.
What is the funniest/most strange customer request you've had?
I believe that because our base is mainly female, many of the stories we encounter are truly tender ones – a mother of an autistic daughter called to let us know that SHASHI socks were the only socks her daughter would wear; an elderly lady in hospice needed a new pair of STAR socks in her favorite color to pass away in – to just name a few, and there are more.

And when you think of the impact of the product you designed has had on people's lives, well, you are humbled and you realize that if this is the best accomplishment you can achieve, then you have done well.
How did you fund the idea initially?
The early stages were a roller coaster. Basically the entire process was a learning experience and there were so many moving components. The first challenge was finding a manufacturer who upheld the values that I wanted to support, and were willing to work with me to make the idea an actuality. Unfortunately, there were few manufacturers who wanted to take up the challenge – both here and abroad.
Where did you meet your co-founder/founding team?
Luckily, through a friend, I was introduced to a family and woman owned manufacturer. Our values and personalities clicked and the relationship is now stronger than ever. The first hurdle was solved. Little did I realize it would take over a year to perfect the product that is what you see today.
What motivated you to start your own business?
My professional background is in graphic design with a degree in fine arts from Syracuse University, but my heart has always been in the studio – from ballet, jazz, to Pilates and back to the Barre.
What were your family and friends first thoughts on your company?
I have to say that friends and family were extremely supportive. People within the studio industry were slightly skeptical, but also intrigued with this new idea. Friends, colleagues and family were an integral part of the process. From advice, to digging in the trenches, it was everyone on board. My husband received inventory and made endless trips to FedEx and USPS, my son (he was 3 at the time!) helped with the redesign of our logo and packaging changed (due to a high defective rate upon delivery). Friends helped with technology (not my strong point), and even my dog became the SHASHI mascot and is found on every pair of socks to indicate left and right feet.
What motivates you when things go wrong? What is the end goal?
Being an entrepreneur has many components. Knowing your strengths and weaknesses is what makes a good leader. And passion is the secret ingredient. Passion is what will propel you forwards to meet the challenges you will inevitably face on a daily basis. But it is important to note that when things go wrong, and they do, it is your passion that will continue to move you towards your goals.
How do you protect yourself from competition?
At SHASHI, we value quality, innovative design, and customer service. Our relationships with our customers are very important. And we nurture these relationships through our general outreach, advertising, and social media.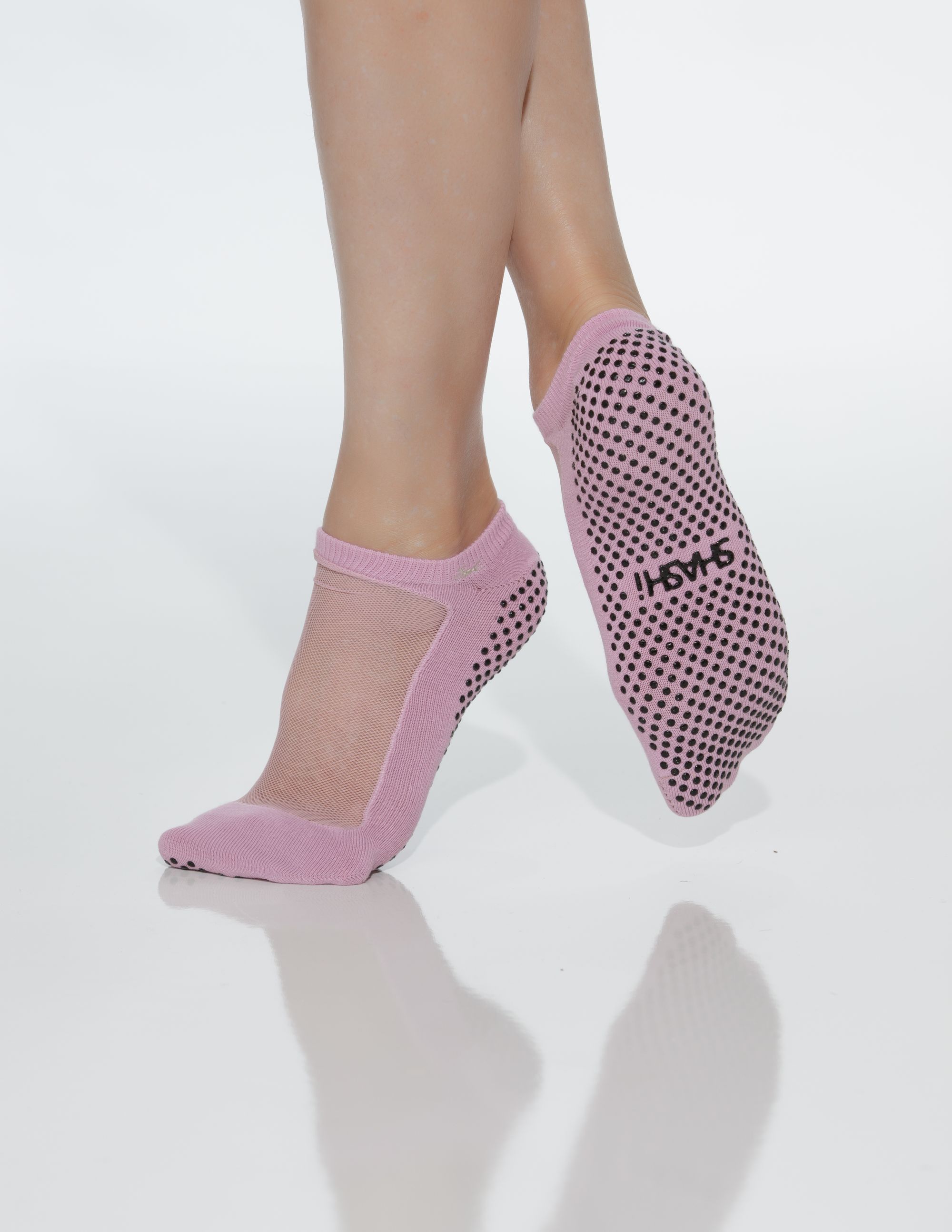 The goal is to not only have the most desirable product on the market, but to continue to improve and evolve.
Do you have any trademarks/IP/patents?
In this vein, SHASHI is a patented product. But even with patents in place, we have had to overcome quite a few copycats. Fortunately, we have been victorious every time and now have several licensing agreements in place.
What are the top 3-5 apps your business could not run without? Why are they essential?
Over the past year, we really took the time to explore and develop a solid foundation from which we can scale vertically. We researched and implemented platforms that were integrated. This allowed automation from our various shopping outlets to link directly with our CRM, logistics and inventory applications opening up some needed and valuable time. This added time has allowed us to focus on our business model rather than being submerged in operations.
What are the next products you're working on? Are there any releases you can tell us about?
I am so excited to witness the progression of the sock from the forgotten piece of the wardrobe to a detailed accessory within the fashion industry.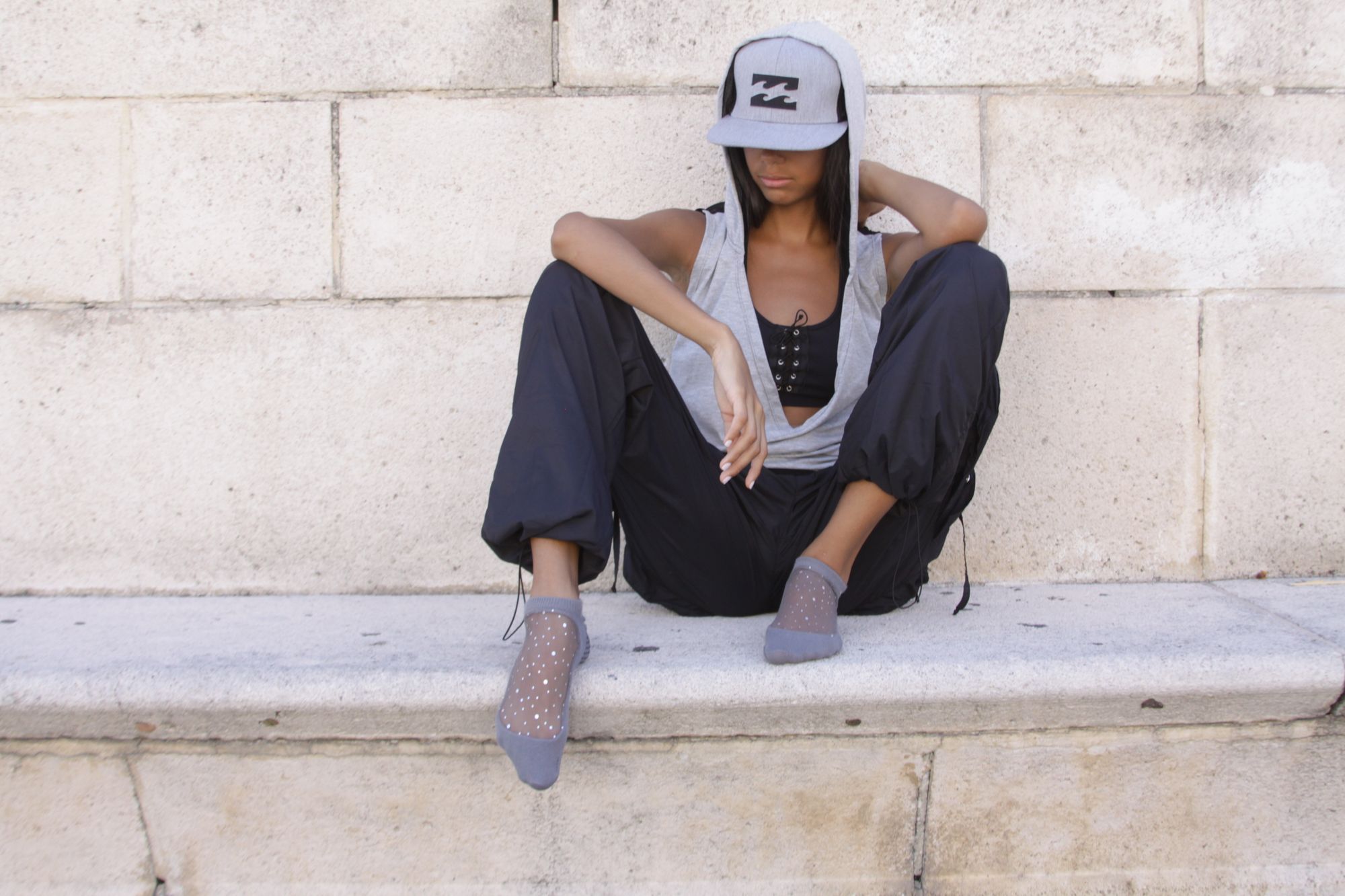 And SHASHI socks plans to be there with our amazing new designs. We are going to continue to focus on our growth and be very aggressive in our approach. Recently we were featured in VOGUE, which was a true triumph!
Where do you see the company in 5 years?
In the next 2 years, we hope to be in every woman's sock drawer as the sock of choice to complete the wardrobe from studio to street.
Would you ever sell?
Would I sell? I love this brand so much, that's who I am. If the right partner came along with similar culture/values as well as a great product fit, it would be something I would consider.
| Company Name: | SHASHI |
| --- | --- |
| Founder: | Natalie Lerch Sudit |
Comments