Matt Stormoen is the founder and CEO of a marketing technology company called Mobibi, based in Santa Monica, CA. Working in agencies for years, he thought he got tired of the "traditional" way of marketing with very limited gatekeepers, linchpins, and messages. This compelled him to develop a marketing platform that enables collective participation to involve employees in the process of content creation.
Was it a lightbulb moment or gradual moment to start Mobibi?
We were a full service digital agency with 10 years in the market. Content and social was becoming really important so we started taking on the service as our clients requested it. While running our first few campaigns, we received feedback from our clients internal teams – we should do this, we should do that, etc. Being a data driven agency we couldn't discount the ideas without testing. So we decided to allow some of the employees to create content and social media posts. The result was awesome, great content, high engagement, and excited employees. The process was not awesome. It was really inefficient and difficult to continue to execute.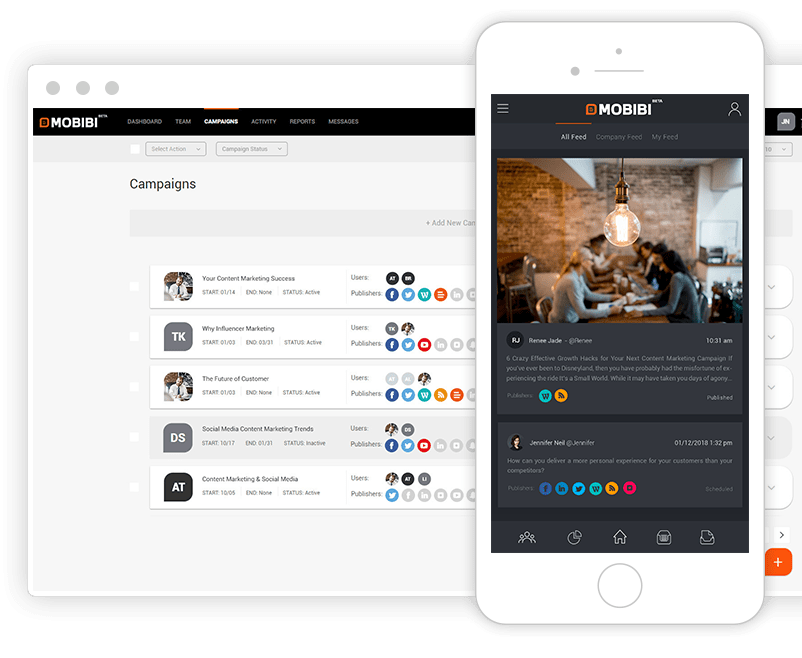 We thought, why isn't there a platform that allows employee participation and gamifies the experience? You see inside sales teams running competitions and paying commissions – creating a fun, competitive environment. We thought why can't marketing do the same thing? Enter Mobibi. We created the first collective marketing platform.
How did you get your first three customers?
As an agency with a strong existing client base, we started discussing the idea with our existing clients. The response was really positive and we immediately had 4 beta clients.
How did you validate the idea?
Using our existing clients, we found the idea resonated, but the process needed work. For example, the employees loved contributing, but not always when they were at their desk. So we immediately started developing our mobile app – which has been a big hit when rolling out to larger teams.
Did you have any experience/expertise in the area?
I've been in digital marketing for 15 years, running my own agency for 10. It's allowed me to see each transitional phase from a unique point of view. From banner ads, to search, to social, to influencers – we've helped clients adapt to the changing times. This means I've not only run campaigns but I've watched organizational change as well. This was imperative to creating a solution, not just another tool.

Our goal is to help marketers generate content at scale but quickly and efficiently expanding their content sources.
Have you raised any money? How much?
We have bootstrapped using consulting services to generate cash flow.
Who is your target demographic?
We're focused on enterprise customers, primarily in B2B, with complex and technical products. A lot of our customers' biggest challenge is not just creating content, but creating engaging, valuable content. This becomes much more challenging when your product is complex – it's hard to find writers who can create great content without the intimate knowledge. For example, one customer is focused on software engineers. As you can imagine, this demographic is looking for highly technical, industry specific information. It's time consuming and hard to build a great social media team when the topic is so extreme. By empowering their employees they generate very specific, highly valuable and relevant content that drastically improves their audience engagement and size.
How did you fund the idea initially?
Bootstrap. Funded with my own money.
Where did you meet your co-founder/founding team?
No co-founder. Founding team, through referrals.
Any tips for finding first employees?
Look at the people you already know and trust. In my case, I reached out to former colleagues and former employees whom I already trusted. This way, I can easily delegate important tasks. After all, I was just a one-man team when I launched the platform.
Did you run any companies prior?
PureFocus, a digital marketing agency focused on SEO and social media.
What motivated you to start your own business?
I've always wanted to start and do something on my own. And I have a propensity to look for solutions to the problems I'm seeing in my own industry, digital marketing in particular. I also want an environment that allows me to be agile, so that I can pivot to new solutions on the ready. As with the case of the COVID-19 pandemic, it proved really helpful that I had my own business that I can pivot and shift into another direction as the need arises.  
What were your family and friends' first thoughts on your company?
Supportive, they loved the idea and all I needed to do afterwards is proof of concept. I had to show them how the platform works and how it connects content creators with brands in a seamless and collaborative manner.  
What motivates you when things go wrong? What is the end goal?
It's never a smooth road. Like any other startup founder out there will tell you, there will be pivots but don't get discouraged. What motivates me is the knowledge that I can fail and start all over again. And that, as long as I am alive, I can take as many chances as I want.
Do you have any advice for someone just starting out?
I guess my simple advice is: get started already before it's too late. While we have the rest of our lives to keep on pursuing our dreams and ambitions, there are some things that have a shelf life, say an idea or a product. As this COVID-19 pandemic has shown businesses, things can change in a snap. So seize opportunities as they come and stop waiting for the right time because the right time is always now.
What has driven the most sales?
Referrals and email
What is stopping you being 3x the size you are now?
What's stopping us from being a bigger company right now is, of course, the standstill brought on by the COVID-19 pandemic. Since we last talked, we have pivoted the purpose and function of the platform.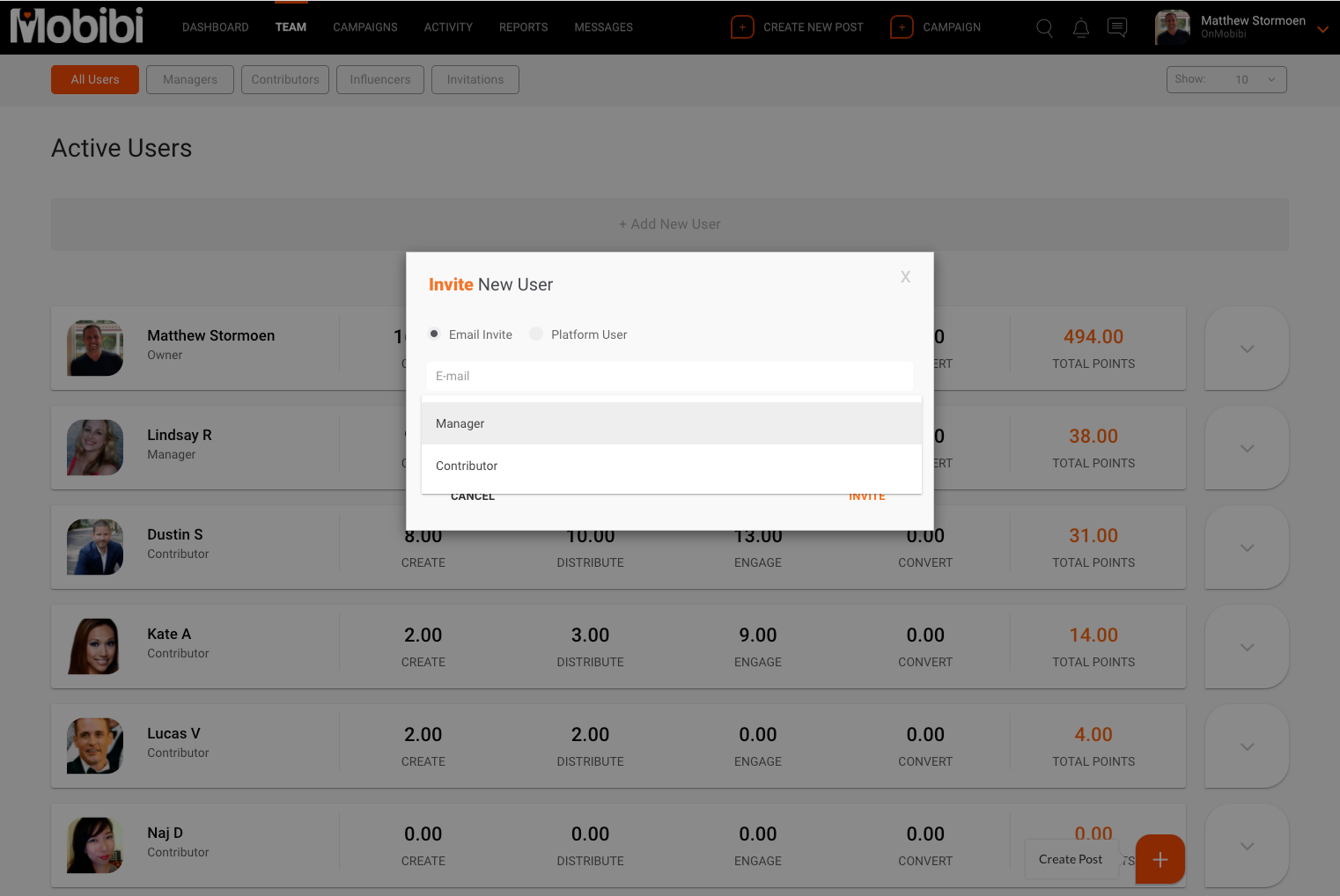 While it is still a content marketing platform, we are now focusing on connecting content creators and brands to amplify influence and reach. I guess the COVID-19 pandemic really is both a blessing and a curse for businesses. While it brought the economy at a standstill, it also bought some companies time to reconsider its priorities and goals. Over the course of the past month, we realized that brands and organizations have very different emerging marketing needs also exacerbated by the pandemic. As much, we have taken the time to update our product to better suit this demand, and we couldn't be happier with the results.
How do you protect yourself from competition?
You don't. The days of a protective moat are over. Today it's all about customer success. If you make your customers continuously more successful you win.
What are the top 3-5 apps your business could not run without? Why are they essential?
Asana, Bitbucket, and AWS. Asana to manage development sprints, Bitbucket to manage the code, and AWS to run the entire application – including advanced features like Sentiment, Topic Modeling, and Image Rekognition.
What are your favourite books?
Love Pivot (specifically Prof. Scott Galloway), Zero to One, Blue Ocean Strategy.
What are the next products you're working on?
We're building some free tools to help companies get quick insights by comparing themselves to a competitor. Our first is twitter.mobibi.com which is live now.
Where do you see the company in 5 years?
My goal is to introduce a new way to engage customers. I believe that the power of engaging your workforce in the mission reaps the biggest rewards. Brands need to stop shouting the same message over and over again. The future is engaging your audience with many messages, diversity of voice, and different points of views.
What is current revenue? If you don't mind sharing
Need to keep that private for now.
Would you ever sell?
Yes.
| Company Name: | Mobibi, Inc. |
| --- | --- |
| Founder: | Matt Stormoen |
Comments