I first started Central Park Tours, while i was still attending St. Francis College in Brooklyn. Since, there were almost no companies organizing tours of the park online, i naturally got a lot of attention at the beginning. Things were going well and when I graduated I decided not to pursue a career in my degree - accounting. Instead I was developing my business very energetically and I was doing all of my tours in the park. The problem with the business (like many in NY) is the seasonality and the fact that it is hard to make money when you have only 7-8 months where you can do tours in Central Park. In the meanwhile I was doing Uber as well. One day I decided that it is time to open my own bike store, where I will start the tours from. I found a guy who was subleasing a store at 1666 Broadway (51st and Broadway) This is a truly premium location.
Located between Central Park and Times Square. I wrote a certified check with all my savings, for $60k (20k deposit and first two months),. I had maybe 400-500$ in the ban after I paid the guy to use his store. It turned out that the store was too far from Central Park and I had very little business but I was locked and also had a personal guarantee on my sublease. Eventually I rented my apartment and started sleeping in the store (knowing that it is illegal) I was taking shower at a gym in a hotel around the corner from the store. It was truly a nightmare. I knew I cannot fail and I started trying different things. I did a gallery, souvenirs, shoe section, information center and nothing worked. Then I started exploring Broadway show tickets and through a lot of pain got to the point where I established Broadway Pass.
Was it a lightbulb moment or gradual moment to start Central Park Tours, Inc.?
Central Park Tours was founded in 2009. Back then there was only one company that was offering carriage rides in Central Park but all other tours, bike rentals and activities were not considered at all. My brother actually had the idea first to start offering those tours online and he created a website to promote those services. However, soon after that he had to relocate to Washington DC to pursue his graduate studies.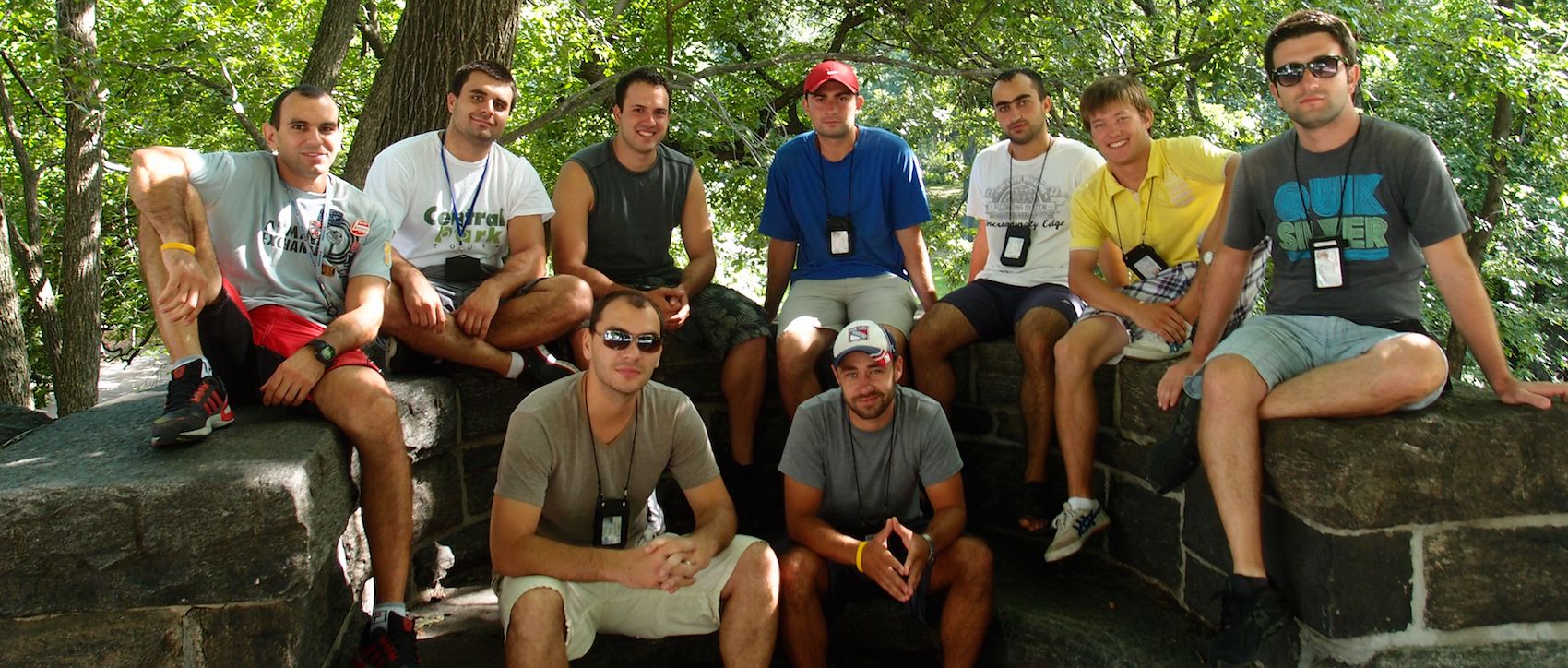 While I was at St.Francis College, in Brooklyn I purchased www.centralparktours.net and slowly started working on the website. Unfortunately, I had no programming or website design experience. Fortunately, a very good friend of mine, who helped me with building the website and hosting it on his server. Now this good friend of mine is still helping me with Central Park Tours, but he now runs a large work and travel company in Europe called Happy World.
How did you get your first customers?
I remember I was working on the website at night and I was reading about SEO and how to promote the website. I was really passionate about it and I still remember when I received my first reservation. This was the most incredible experience and to this day, I truly cherish it. In approximately 3 years, Central Park Tours grew to be 2nd and 3rd SERP position on common and competitive search terms on Google.
Have you raised any money? How much?
By 2011, the website was doing great and since I was doing all my tours, I was probably making $400-500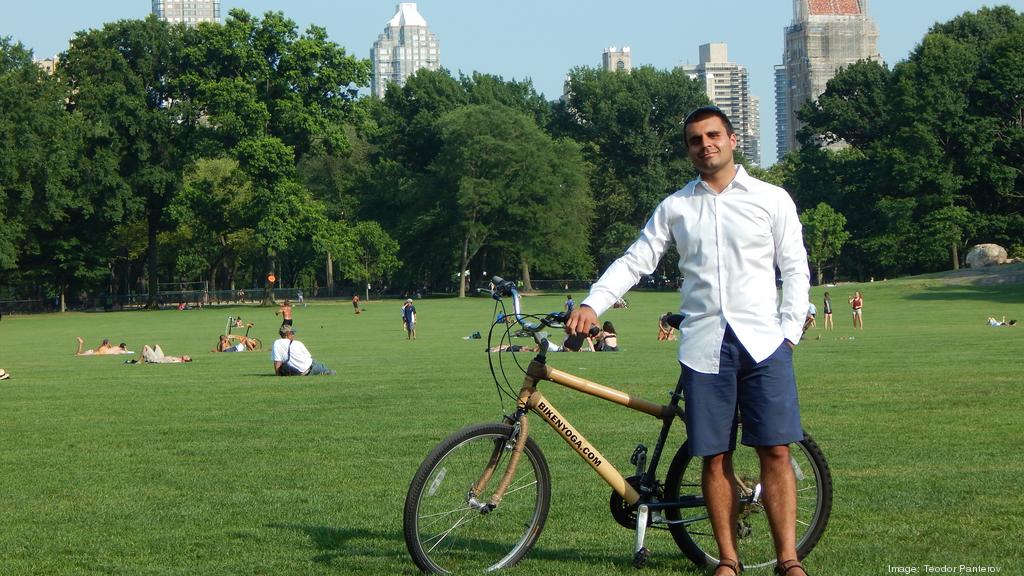 a day just cycling with people around Central Park and telling them about the movies, architecture, history etc.
How did you validate the idea?
It was around that time that I spoke with my friend and we decided to start researching and see how we can acquire centralparktours.com and centralparktours.org. The domains were purchased back in 2003 and the owner did not want to sell those domains. By then, I already had 3 competitors, who also were trying to buy centralparktours.com. The owner of both domains was one of the founders of WebMD.
Did you have any experience/expertise in the area?
We were determined that we need those domains and started working on the process of getting them. We knew that, since the domains were not being used, if we come up with a good plan we have a chance of getting those domains. So, since it was a public figure we went through all the publications, comments, forums and researched everything about that person. We found that he is an avid cyclist and he was extremely concerned about biking safety in New York. We knew that this is where we need to focus and come up with a plan and story to appeal to him and justify why I want to purchase the domains from him.
I reached out to that individual and I told him that if we already have a successful website with a decent revenue and a good number of daily reservations. I told him that if he sells the domain, I will make a one time donation to Transportation Alternatives (a non-profit NY based organization concerned with bike safety) as well as a round-up check out, where customers can round up the check out amount and the round-up sum will go to transportation alternatives (this was something we copied from GoDaddy, who back then had the feature on their website). We created a nice PowerPoint presentation to visualize how it will look like and I submitted it to him.
After a few emails exchanges, that individual agreed to set up a meeting at the Transportation Alternatives office, and he told me to write a check payable to the organization. We all met and completed the transaction. We later called that method "that person's last name" method (unfortunately, I cannot share the name of the person). We still use that term, when we need to do a thougorol research on someone and appeal to his interest in order to move forward with a deal or proposal.
How did you fund the idea initially?
Central Park Tours never applied for any financing or funding. I actually did not need any capital because with a tour company, you don't really need any capital for equipment, resources etc. The only thing was determination for popularizing the business offline and online.
Who is your target demographic?
Since we were one of the few companies that offer guided tours of Central Park, it was fairly easy to get in touch with corporations and incentive travel companies that needed help with organizing tours in the park for their clients. Some of our clients include - Microsoft, 2Sigma Ventures, Hofstra University, Endemol. I remember that for Microsoft, we did a 12 people team building event in the park, where we did a bicycle tour and then we organized a picnic for their team.
What is the funniest/most strange customer request you've had?
One of the funniest groups we had was a female group that wanted to do a bike tour with super woman costumes.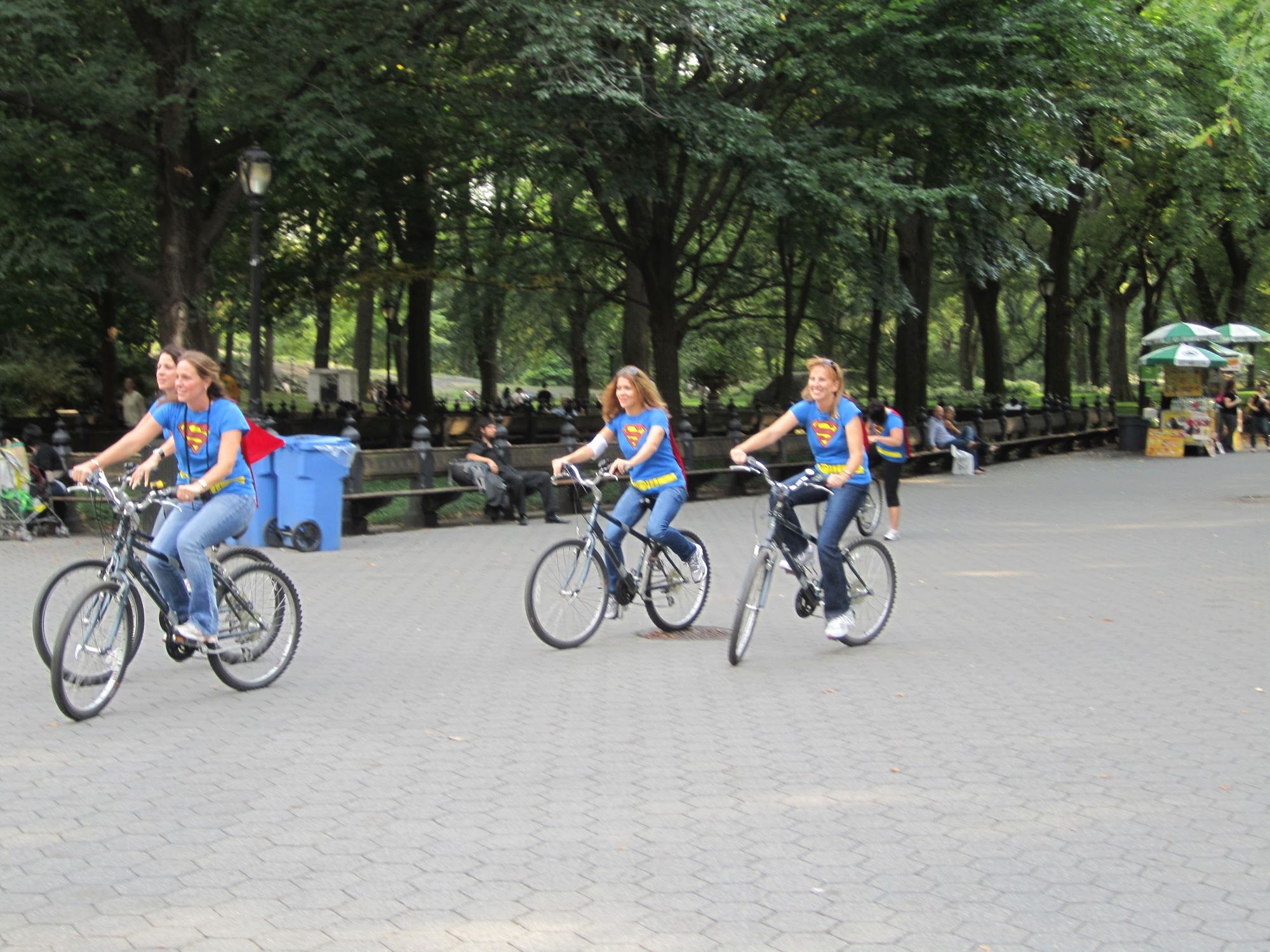 They did hire photographers who followed us on the tour. We had a lot of fun and I remember that they tipped me $300 at the end of the tour.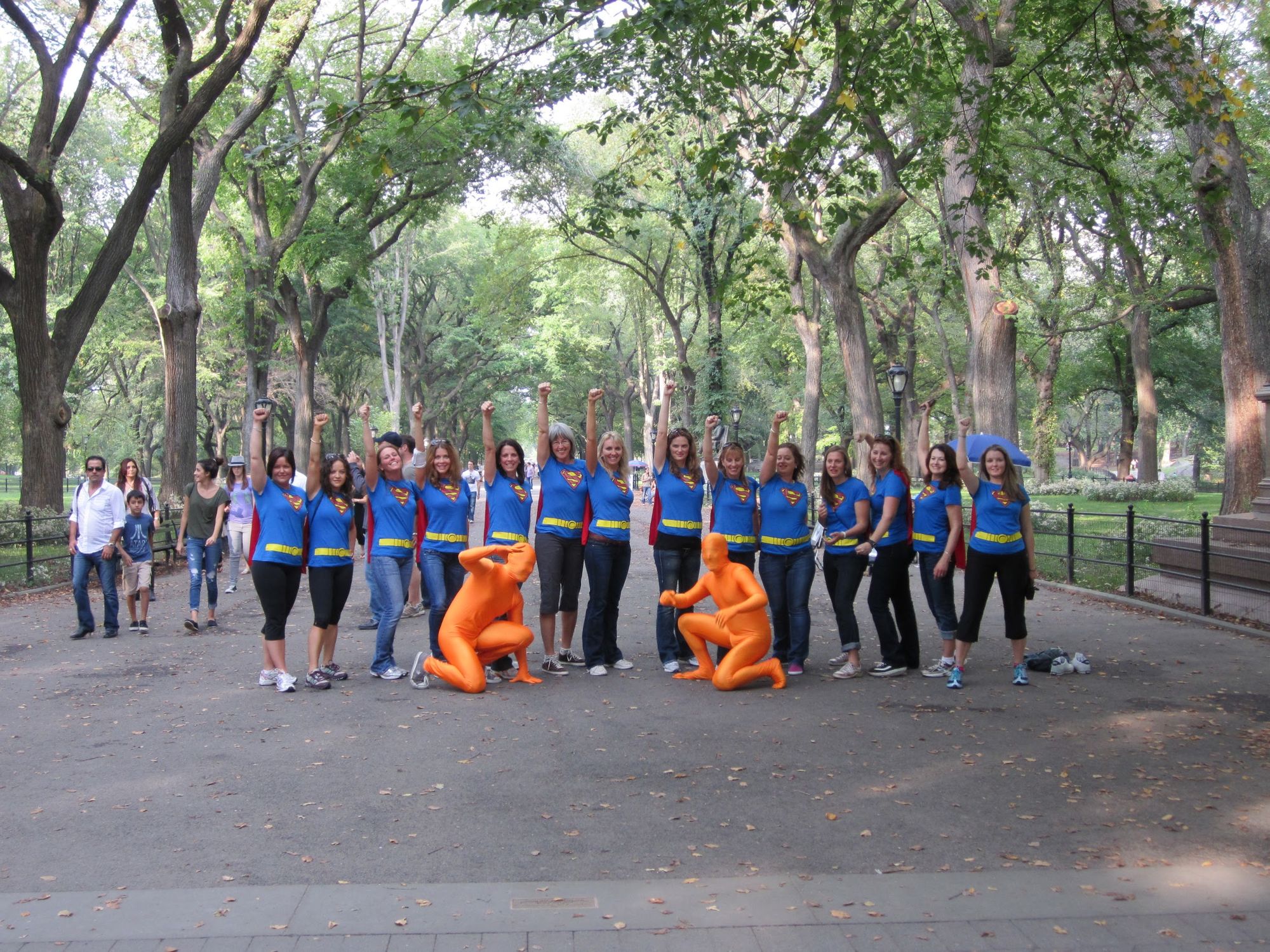 It turned out that they were the wives of some businessmen who were in the city for a meeting.
Did you run any companies prior? What motivated you to start your own business?
In 2015, things were going great but I knew that we have to grow. By then I had 4-5 tour guides who were doing the tours but I still was working with a bike shop and getting bicycles from them to conduct our bike tours.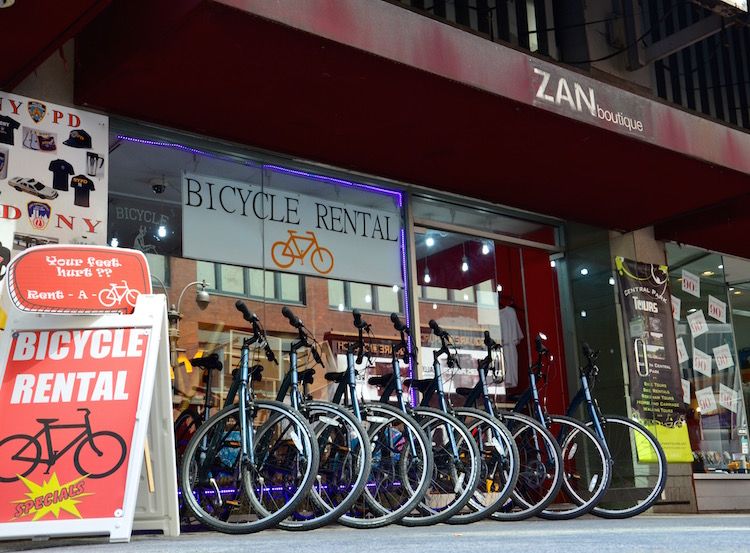 This is when I decided to invest in opening my own bicycle shop, 5 blocks away from Times Square nad 8 blocks away from Central Park. I took all my savings and put them into subleasing a store on Broadway and 51st. I still remember the feeling that no matter what happens this needs to work out. My monthly rent was $20,000 a month, which was a lot of money and a huge risk. True, the location was premium and we did have a good run there but because of the seasonality it was impossible to maintain the location and pay rent during the slow season.
As a matter of fact, it was so hard that I had to rent my room in Queens and sleep in the back of the store. I was taking a shower a gym nearby, where you were able to get as many weekly trial memberships online (I think it was a glitch with their website)
Do you have any advice for someone just starting out?
I knew that my sublease was binding and there is no way that I am going to fail this. I even reached to the person who I subleased the store from and asked him for advice. Actually, he gave me a really good advice that I still remember to this day - "Sometimes you need the gun pointed to your head, in order to accomplish something"
He was correct, that pressure and constant struggle to come up with the monthly rent was really important. By knowing that you cannot escape, your perception and attitude changes and instead of being a victim you start thinking outside of the box and looking for solutions. The fact that I was locked to that sublease, helped me not give up and find a way to make things work. As a matter of fact, that's what gave birth to a brand new company called Broadway Pass. A last minute service for discounted tickets for various Broadway shows. By having a physical location in the city, I knew that brokers will be interested in leaving tickets with us that we can then sell on consignment. It turned out to be a good idea and a successful company.
What are your favourite podcasts?
Podcasts that helped: Back then I was a huge fan of Tim Ferriss's podcast. It was truly inspirational and I think it really helped. Being able to learn from top performers and their daily routines was amazing and eye opening.
Where do you see the company in 5 years?
Central Park Tours is now entering a new phase. We are doing a complete redesign of the website and adding new services. We are also adding a free self guided audio tour as well as an option to pick up a bike directly from Central Park. The latter allows us to cut costs on paying premium rent in Midtown Manhattan and instead focus on an efficient and effective delivery system. We are truly excited about the new opportunities and how 2020 will unfold.
| Company Name: | Central Park Tours, Inc. |
| --- | --- |
| Founders: | Teodor Panterov |
Comments