Helix is a Boston-based company founded in 2010 by fitness pioneer Lenny Snyderman. An entrepreneur and competitive athlete, Snyderman has been in the sports and fitness industry for 25 years. He spent ten years as the exclusive global licensee for Gold's Gym fitness. After successfully launching Gold's Gym internationally and dramatically increasing the brand's profile, he sold his company, CSA Fitness, to Reebok International in 2004.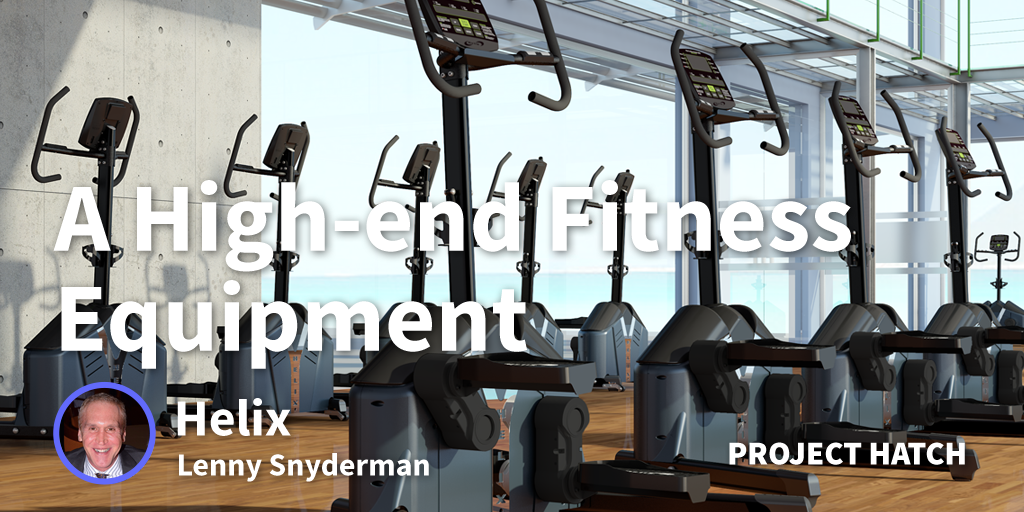 Although Helix is technically a young company, its products can already be found globally at premier health clubs, elite training studios and respected universities, with a partial list including Anytime Fitness, Gold's Gym, Equinox, Snap Fitness, Powerhouse Gym, the University of Southern Florida, Hofstra University, and many YMCA locations throughout the country.
Was it a lightbulb moment or gradual moment to start Helix?
I actually invented the category of fitness called 'lateral cardio training' and the concept came to me like a lightning strike--it was a complete lightbulb moment….but building the business would take another 10 years. When I came up with the lateral training concept, I had been trying to brainstorm a way to incorporate more muscles into an aerobic training machine. Traditional cardio machines (bikes, steppers, treadmills) concentrate their focus on the fronts and backs of the body only.
I knew that if I could get create a lower body motion that activated the muscles needed to move sideways at the same time as it activated the muscles needed to move the body front to back, I could have a machine that would use ALL of the muscles of the lower body and the core (which would be recruited to stabilize the body as it moved).
One night, it just came to me: if you can get your feet to move in sideways circles, you'd have a movement that would accomplish the goal of using the entire lower body (We call it 'core to the floor.')
How did you validate the idea?
As an athlete, I'd had my share of athletic-injury related surgeries. I reached out to my orthopedic surgeon; not only did he love the idea, he asked for prototypes to use in his office with his hip replacement patients. That's when I felt comfortable.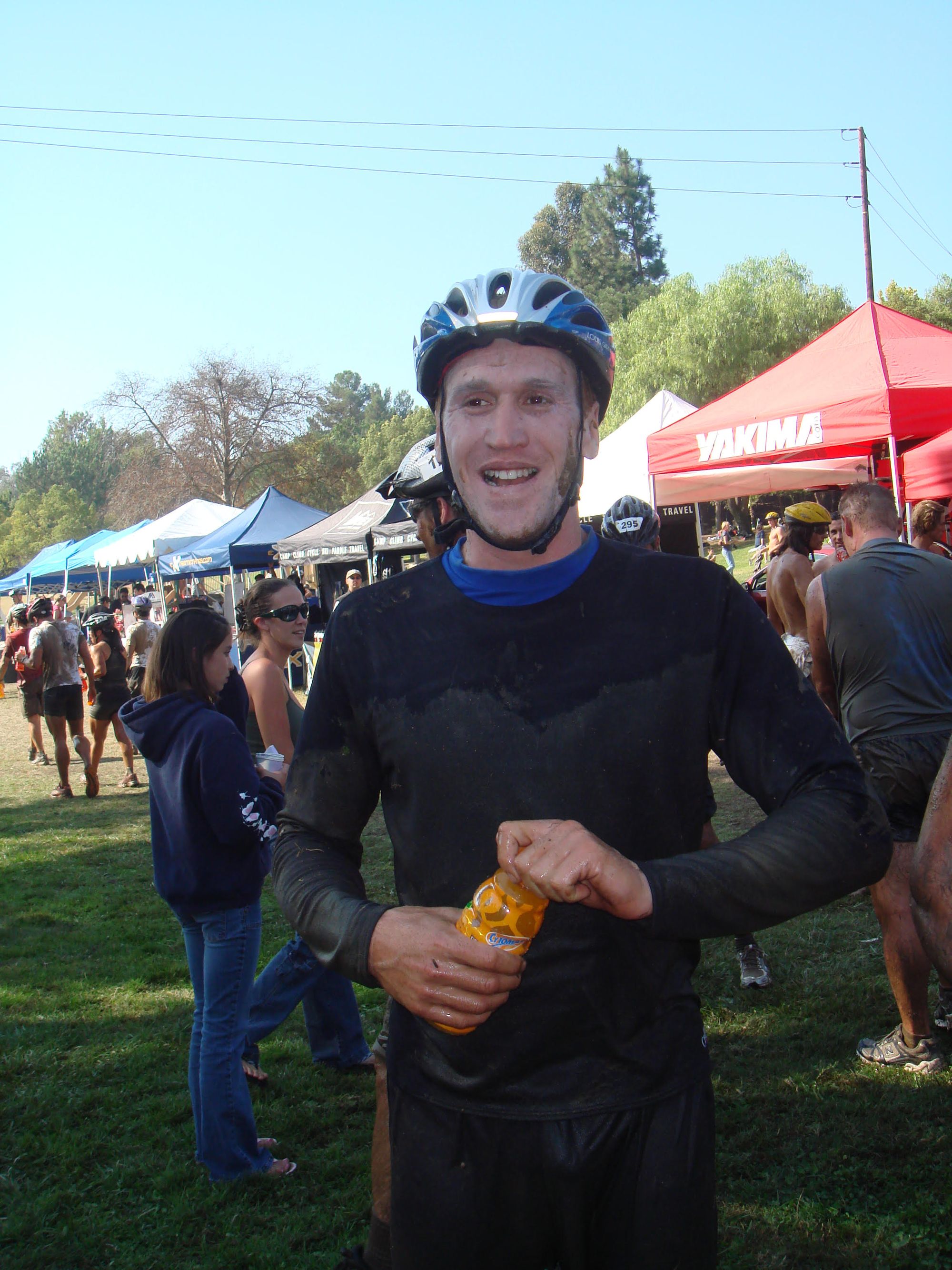 I've since commissioned studies at University of Tampa, Highpoint University, Northwestern University and more. If anything, I've been pleasantly surprised by just how much better lateral trainers are than the 'competition' -- traditional cardio equipment like bikes, treadmills, and ellipticals.
How did you fund the idea initially?
As I mentioned, during the long process of developing Helix, I sold my previous company. This enabled me to largely self-fund (I also had to wait for a non-compete agreement to expire after selling my previous company). I was greatly aided by having a relationship with a factory in China who had previously manufactured products for me. Tooling costs for the original Helix ran around $250,000. The factory believed in the technology, and saw potential. They were therefore willing to front me $150,000 towards these tooling costs.
Who is your target demographic?
Our demographic has changed as our technology has evolved. Frankly, the first Helix models were a grueling workout. Incredibly effective, but not for the casual exerciser.
Helix was adopted early on by some professional sports teams: the New England Patriots, the Cleveland Cavaliers and the LA Lakers, to name a few you just might have heard of…
Now our demographic is anyone from the professional athlete who wants a killer workout to an average middle-aged gym goer who wants to work up a sweat for 30 minutes a couple of times a week.
Pivoting in a pandemic:
We've sold direct to consumer for years, but 95% of our business is to gyms, 'light commercial' centers (hotels, offices with gyms) and specialty fitness dealers. In March of this year, those markets were essentially closed off to us. It was pretty brutal.
We took a long hard look and decided to pivot. We are now in the process of creating a new website in order to more effectively sell direct to consumer. Our timing has been good in one respect: the new technology (the Helix 3D) is more universally consumer friendly. We have really high hopes for being able to get our message out there that our product is superior to the competition. Scientific studies have proven that every minute spent on a Helix is vastly more productive than every minute spent on a treadmill or an elliptical or a bike. If your goal is to get fit, we don't want people to settle for a bike as their piece of home equipment. We want them to step up to Helix. We know they will see the results very quickly.
Cash flow during the pandemic:
We have had two bits of luck during this challenging economic climate. The first I mentioned above: the fact that we'd already gotten our next level technology ready to introduce-- technology that is better suited to selling direct to the consumer.
Our second piece of luck was that we'd introduced a very inexpensive, home version of our lateral training technology just before the country experienced lock downs. It is called The Scoop, and we sell via social media. At a retail price point of around $200, it is vastly cheaper than our professional Helix models, and our consumer is also completely different. It is geared for an older population who is not currently fit, but is looking for an easy way to get fitter and stay more active at home. Because it is small and can be used at home, our timing with the pandemic could not have been better. The sales have been very strong, and have frankly given us much needed cash flow at a time when all other sales have dried up.
A diverse group of heavy hitters responded immediately.
With its lateral motion proving a natural fit for ice hockey, the Helix was quickly picked up by NHL star Nicklas Lidstrom, undergrad powerhouse teams like the Northeastern University Men's Ice Hockey team, and The Wichita Falls Wildcats, a Tier II Junior A Team.
Other notable early adopters include Mike Boyle, world- renowned strength and conditioning coach for the Boston Red Sox and star trainer Gunnar Peterson, Hollywood fitness coach best known as trainer to the likes of Jennifer Lopez, Tom Brady, Sofia Vergara, and Angelina Jolie as well as celebrity trainer Harley Pasternak, whose clients have included Ariana Grande, Lady Gaga, Gwyneth Paltrow, Kanye West and Adam Levine.
Helix is a trusted partner and sponsor of each of these organizations.
Throughout, Helix has been committed to building its business "the right way" within its industry, partnering with leading association such as IHRSA (International Health and Racquet Sports Association), NIRSA (National Intramural and Recreational Sports Association), and IDEA (International Dance and Exercise Association, a leading certifying body for personal trainers).
| Company Name: | Helix |
| --- | --- |
| Founder: | Lenny Snyderman |
Comments