Good Juju Herbal is a line of body & skincare products that believes in the new standard of all-natural and takes skincare to a new level.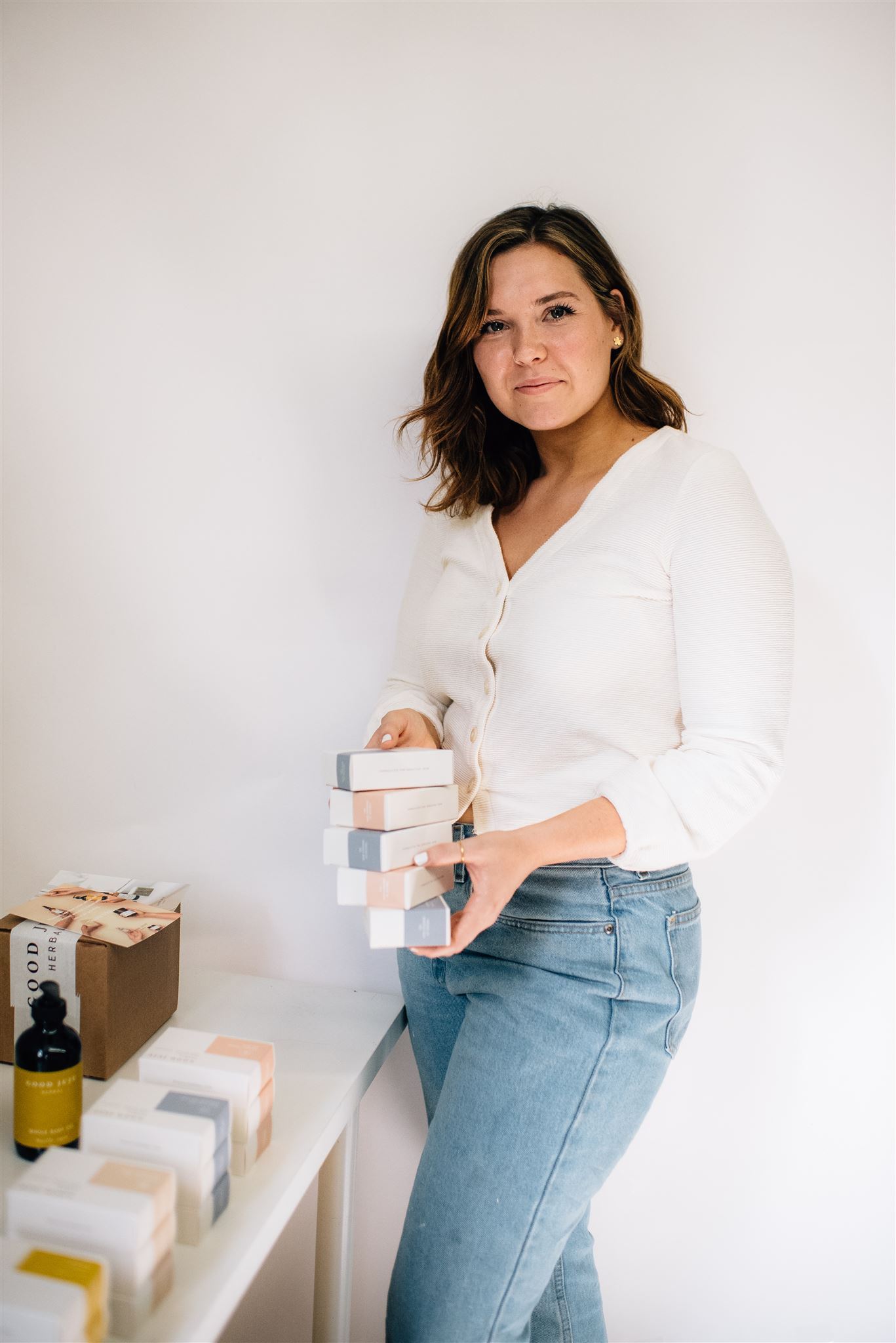 Founder, Judith Jones spent her entire life battling severe skin related issues due to contact allergies, ultimately finding out the thousands of commercial "natural" products are not totally conventional. This is when she perfected a line of effective body and skincare products totally free of compounds, perfectly executed, never tested on animals and lastly versatile enough to work on absolutely all skin types.
Was it a lightbulb moment or gradual moment to start Good JuJu Herbal ?
The idea for Good JuJu Herbal was very gradual. I have had lifelong eczema and then at 19 was diagnosed with contact allergies to 17 common chemicals (parabens, fragrance oils, SLS/SLEs, etc.). Those 17 common chemicals equate to thousands of products I had become highly allergic to. This included most over the counter "sensitive skin" products I had used growing up. I was left with no options that were affordable, multi-purpose and moisturizing enough for my eczema.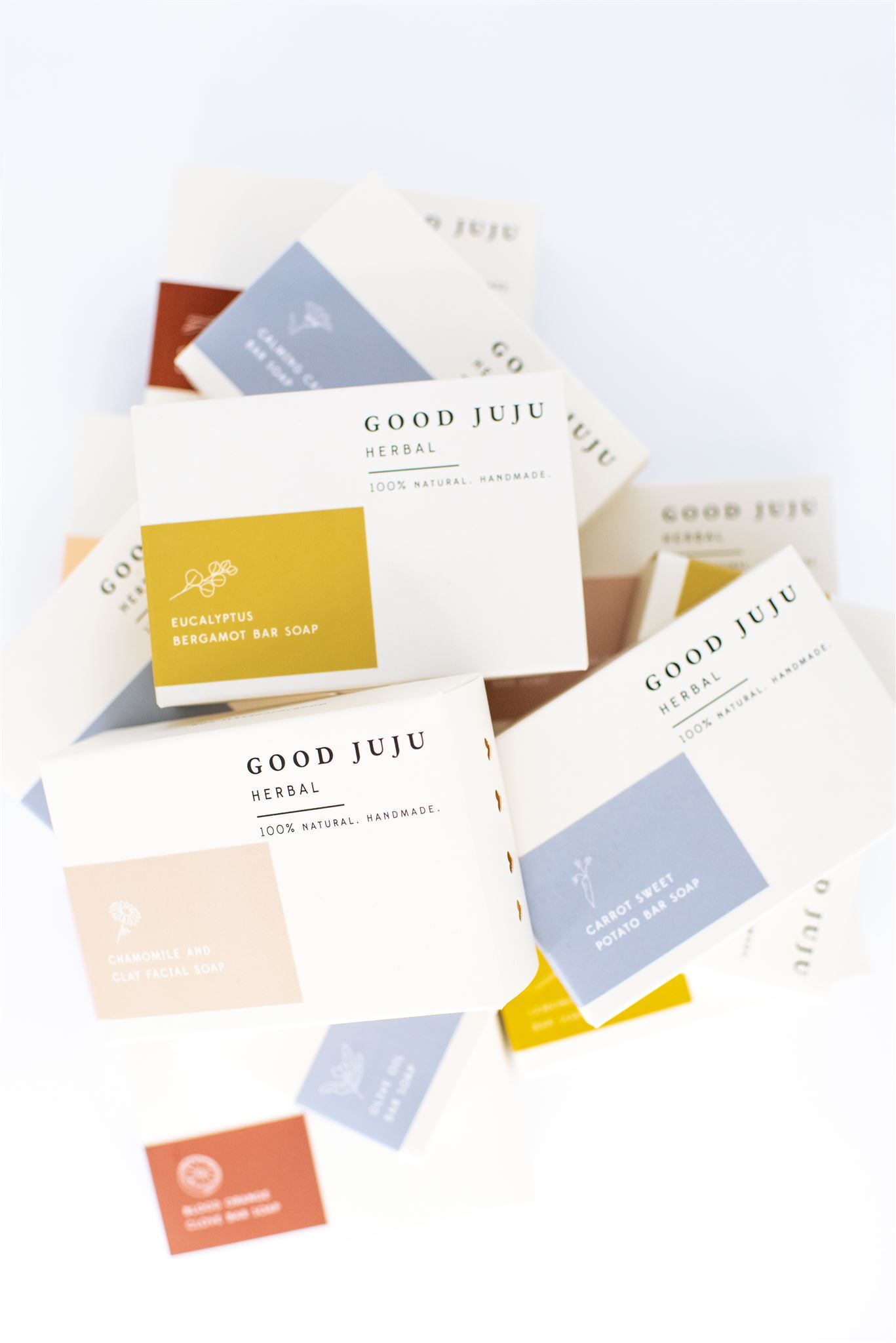 I started formulating our first bar of soap in my kitchen in Asheville NC when I was 19. I worked on the perfect formulation for over a year and then started gifting the soap for Christmas gifts. It was never really my intention to own a soap/skincare company. I just fell into it out of necessity for my own skin needs and now here we are 7 years later.
How did you get your first three customers?
Our customer base has always been very organic and grown almost exclusively through word of mouth. Which really reflects how we started with our first customers being family and friends.
How did you validate the idea?
We were slowly building momentum while I was working and in school. What really changed was when we signed a contract with West Elm to carry our soaps. I made the decision to leave my career path (which at the time was nursing) to pursue the business.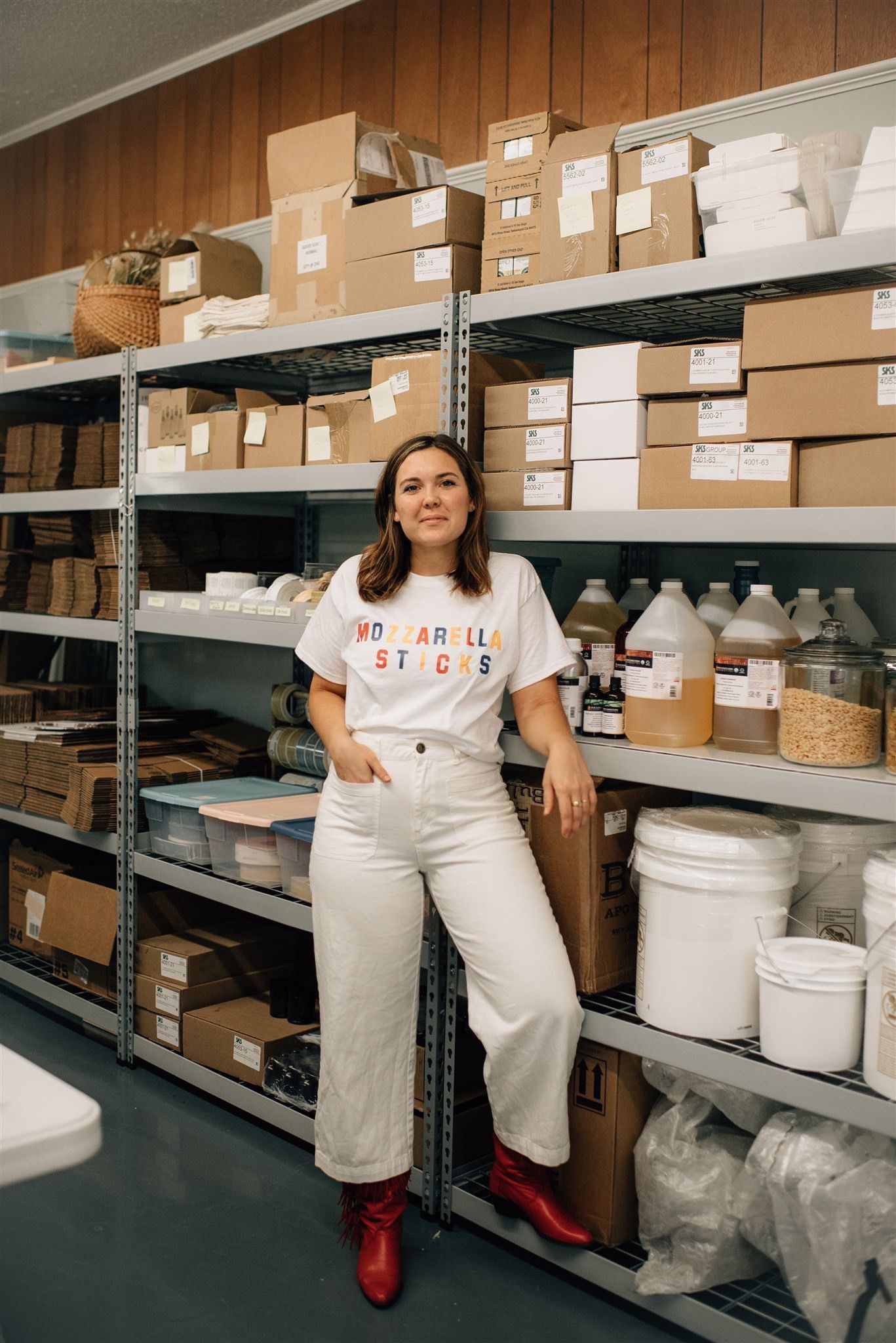 That outside validation helped me see that this business may really turn out to be something.
Did you have any experience/expertise in the area?
I had no formal business training but by this point (22/23 years old) I had extensive training and research behind me with product making, both from taking classes in soap/product making and experimenting with my own formulas.
Have you raised any money? How much?
We have not raised any money and remain independent.
What is your target market?
Our target customers are 24-36 women who are conscious consumers, new moms, those with common skin conditions.
How did you fund the idea initially?
After I finalized my bar soap formula and started getting requests from friends for more soap I took the last $20 dollars out of my account to buy enough materials to make one loaf of soap and list those bars on Etsy in 2013.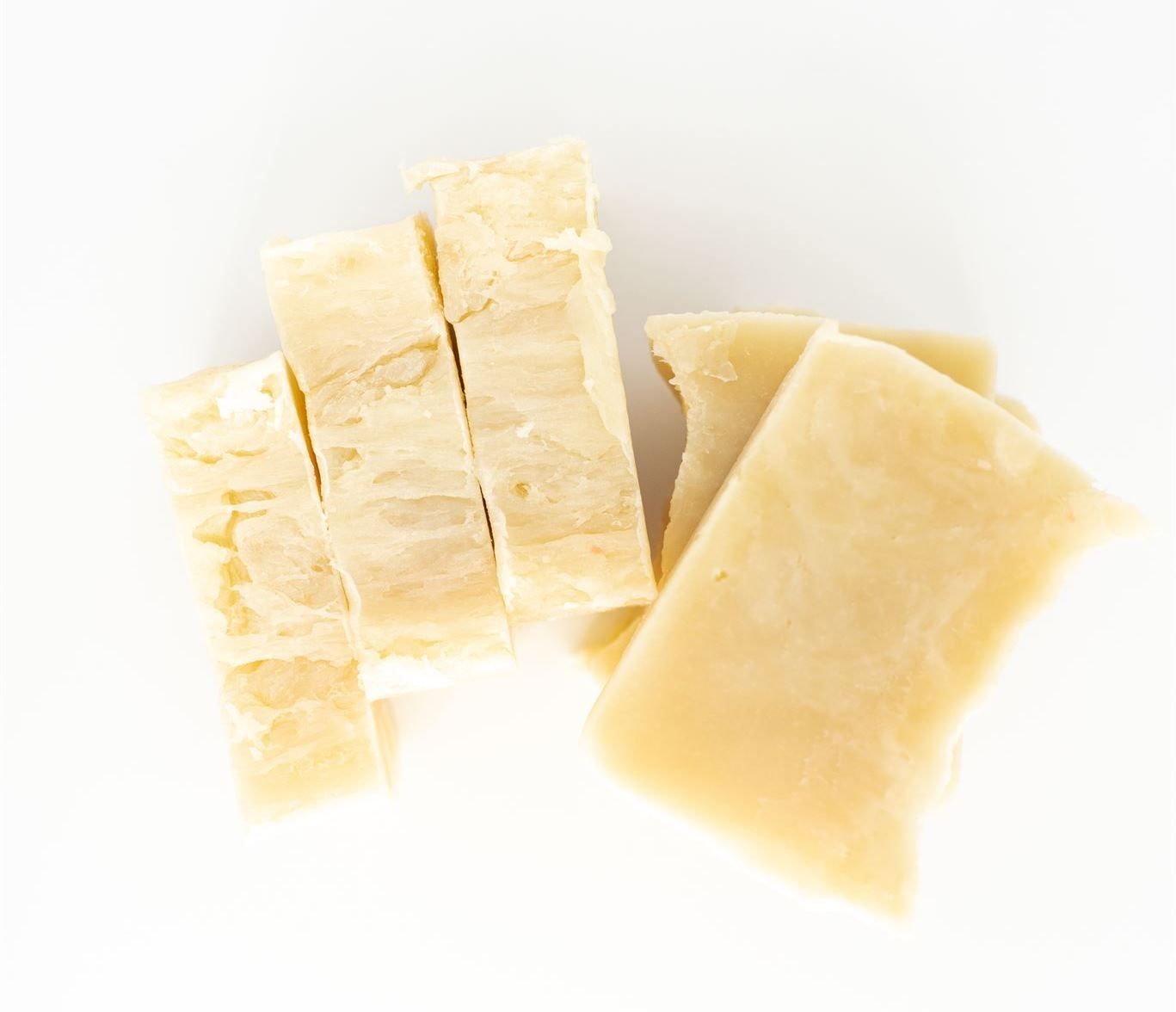 So it's all been self funded from the start.
Any tips for finding first employees?
With the very first hire it may be tempting to hire a family member or friend, but my tip is to hire someone you don't know so you are able to find a comfortable management style for you.
What were your family and friends first thoughts on your company?
My family and friends were very supportive of me starting my own business. I've always been entrepreneurial, which is a trait I got from my dad. I grew up traveling to festivals with my dad selling wooden toys he would make in his woodshop to help ends meet. I remember my first job was to sort and organize mardigras beads into bags of 10 necklaces. I would sell them for one dollar as an "add on" for customers at the festivals.
What motivates you when things go wrong? What is the end goal?
We are very mission driven and have a large number of customers who depend on our products to keep their skin healthy, myself included. That always keeps things in perspective and motivates me to problem solve quickly and keep things moving in a forward direction.
Do you have any advice for someone just starting out?
My advice is to just start. I built my business from literally nothing and a bank account that was almost always under 20 dollars. If you have a product that works, or you believe in just slow and steady work on building your business. Strong businesses take time. It took me 3 years of hustling at weekend markets to save up enough money to get professional branding. I made a long list of big goals when I started, and week by week, year by year I slowly crossed off the things on the list, all self-funded.
What has driven the most sales?
We get most of our sales through IG and word of mouth. Our followers count is small, dense and highly engaged. I like it this way and opt to not do any ad spending because I want to really create a community of people who actually use our products and engage with our online posts/stories.
What is stopping you being 3x the size you are now?
Something currently holding us back is our supply chain breakdown due to COVID. We are working to slowly rebuild our existing supply chain as well as have a solid back up.
Do you have any trademarks/IP/patents?
We do have our name Good JuJu Herbal trademarked and are currently submitting two new trademark applications for upcoming projects.
What are the next products you're working on?
We just released our first new product in over two years, the Restorative Face Oil.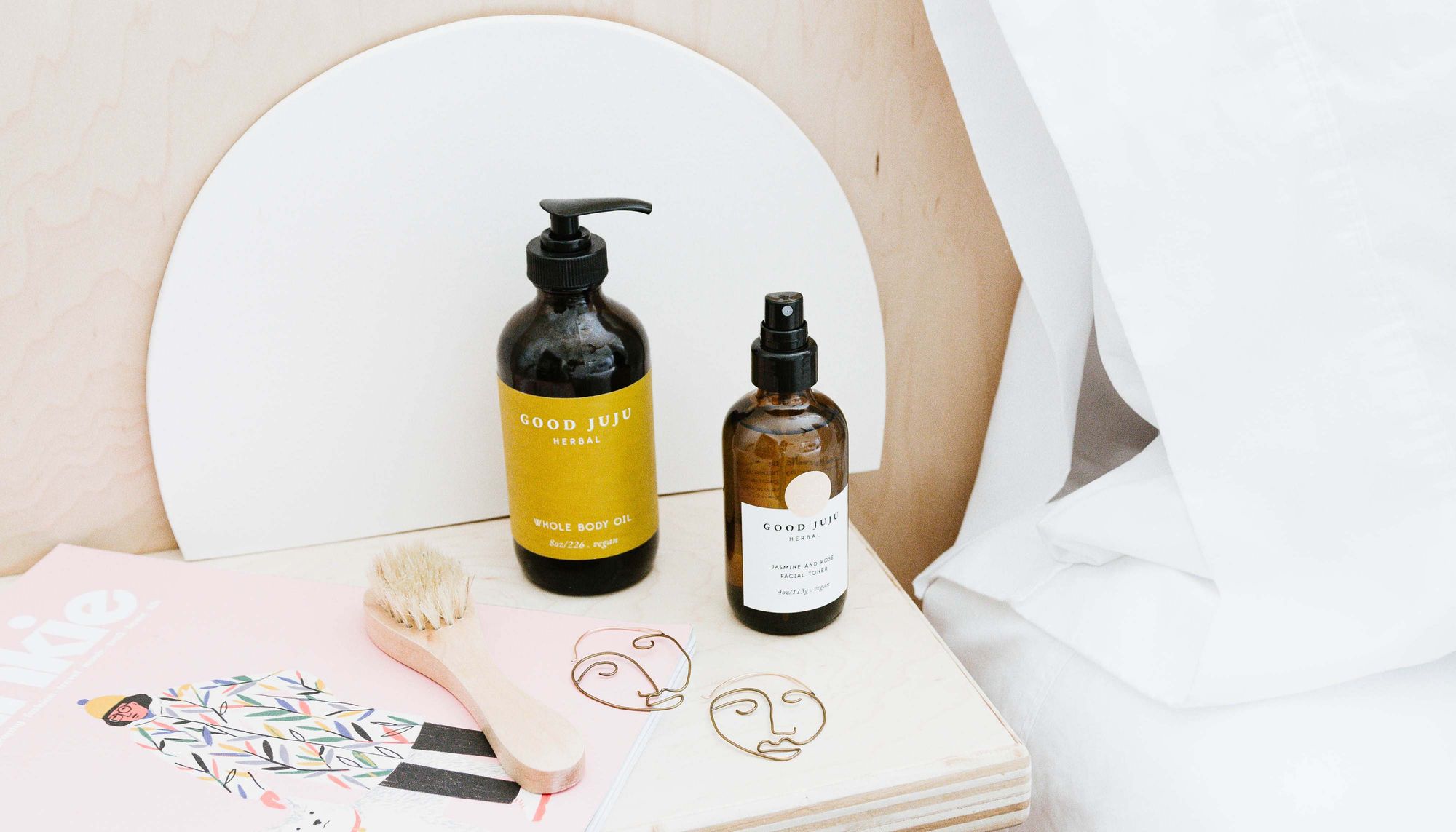 It was our biggest launch to date (we sold out twice), which was very exciting for our entire team!
Are there any releases you can tell us about?
We release seasonal soaps so our upcoming releases will be all of our fall soaps. Cinnamon Oatmeal, Spiced Pumpkin, Peppermint and Blood Orange Clove.
Where do you see the company in 5 years?
With the world ever changing I try not to make too many hard and fast plans, but I do have a rough outline of where I would like the business to be in five years. The natural progression of sustainable growth would be for us to be a 7-10 million dollar company following a direct to consumer model.
Would you ever sell?
I always have a hard time with this question, I could go all day on my feelings about selling because the business is so deeply personal to me but then I fall back into not making hard and fast plans. I'm always open to anything.
| Company Name: | Good JuJu Herbal |
| --- | --- |
| Founder: | Judith Jones |
Comments