Founding Awake Organics Ltd. was definitely a gradual process. My daughter was born in 2005 with loads of gorgeous, thick, black hair. I brought her home and the first time I washed it, I used a no-more-tears type of shampoo and that was the first time I really thought about the ingredients in cosmetics. I realized all the products I had around the house were full of synthetic ingredients I didn't want anywhere near my baby, and were probably really bad for the environment. That's when I started making everything from scratch in my kitchen at home.
In 2005, it wasn't like it is now, so I really had no choice but to start experimenting myself. My mum and grandma used to make creams and face masks with me when I was a kid, so I had some idea of where to start. I created everything from shampoo to laundry soap for my family and I loved it so much. During this time I also juggled a freelance career with being a stay-at-home-parent of two kids. I spent 12 years freelancing in art direction, website development and graphic design. I did a lot of work for other female founders, mostly small, ethical businesses. That's when I had the idea to take my experience in branding and design, and combine it with my passion for formulating healthy, sustainable cosmetics.
How did you validate the idea?
My family relocated to the UK from Canada in 2016, and I wasn't actually sure if my idea would be a good fit here. There wasn't much around that I could compare it with. I decided to test my concept at markets for a few months to find out. I launched a single product that people use every day and would be an easy switch to reduce a lot of repeated exposure to aluminium and other unnecessary additives – natural deodorant. The response was great, so I pursued the idea properly. I launched straight onto Amazon UK with our very first product, Aura Natural Deodorant. Amazon was great for validation because I instantly had access to a massive pool of people with no bias towards my business or me. I also partnered with YOU Magazine and placed Aura into 2000 of their beauty boxes across the UK. The PR and reorders I received in return proved the concept even more and enabled me re-invest in the brand and start developing new products.
Did you have any experience/expertise in the area?
Other than managing myself as a freelancer, I didn't have much business experience when I started Awake. I've been learning everything as I go along and having the confidence to keep diving in headfirst is a bit of a challenge sometimes. Not having a network in this country was also something I've had to work at developing. Where I'm strong is on the formulation side, in branding and I have a lot of technical skills from my college years. I'm good at coming up with interesting combinations of ingredients and combining them with consumer trends. For example, we've just launched the UK's first free-flowing, 100% plant-based shampoo powder that is water activated. Our tiny 55g bottle is equal to a 300ml conventional shampoo. We've also launched the first hemp-based, vegan probiotic deodorant for sensitive skin.
Who is your target demographic?
Our customers vary in age but most of them are female. They make buying decisions based on their values. They have a very high standard for what a natural product should be. Our customers research ingredient lists before buying, are against animal testing, and are deeply concerned about plastic waste and climate change.
How did you fund the idea initially?
I put in around £600 of my own money to buy materials and packaging to make 600 or so pots of natural deodorant. I took them to markets and sold them, and made around £9000, which I put into the business when I set it up as a limited company.
We don't have any additional full-time employees. For where we are today, the best way to grow and keep costs down has been to hire contract help where we need it, when we need it. For example, we hire contract sales support, manufacturing support and fulfillment support. We also hired contract support in marketing and SEO, basically whenever we need services that are outside my scope of skills.
Did you run any companies prior?
I started a business called Sweet Living Company in Canada just before we relocated to the UK. It was based on combining modern ingredients with some of the recipes I learned growing up, and it has a vintage pin-up look. I managed it from the UK for about a year before it became too much. Now my family runs the business in Saskatchewan and I'm not part of it anymore.
What motivated you to start your own business?
It's incredibly hard to find essential personal care products like deodorant, shampoo and moisturisers that are plastic free and don't contain any controversial chemicals. As a consumer I was really fed up all those years ago, and still to this day there are very few brands that can tick all the boxes. I'm on a mission to serve conscious consumers, to support UK growers and suppliers and to shake things up in the beauty industry. There is so much waste and pollution caused by beauty products and it doesn't have to be that way.
I'm very fortunate to have such supportive family and friends. At first they probably thought it was more of a hobby than a business. But as we launched on platforms like Amazon, into big retail chains like Urban Outfitters, started exporting to Iceland and theCzech Republic, as well as partnering with loads of independent stockists, that has totally changed.
What motivates you when things go wrong? What is the end goal?
I know from experience that things do go wrong and that's just part of growing a business. Problems work out with attention in the right place, so I always focus on moving forward. The end goal is always to be better than the day, week, month, year before.
The temptation is to put things off until they are perfect, but in my experience a great product will have many small iterations along the way. It's best to get going and get feedback from real customers rather than wait until everything is 100%. Also, you need to invent new things. Don't bother putting anything on the market if it's not interesting, fresh, solving a problem and on trend.
What has driven the most sales?
Definitely our email list. We have a fantastic newsletter that goes out with loads of relevant information about natural health, well-being and living sustainably. I tie our newsletters in with products from our range around 40% of the time. This has been a very successful strategy for the business and it's also a way for me to inspire our readers to live a healthier lifestyle. Instagram and Facebook are also extremely important tools. They are a great way to talk with customers and learn from them, encourage people to subscribe to our newsletter, and generally just remind people that we're here every day. I would also say that the content we create for our wellness blog is very helpful for introducing people to our brand and philosophy.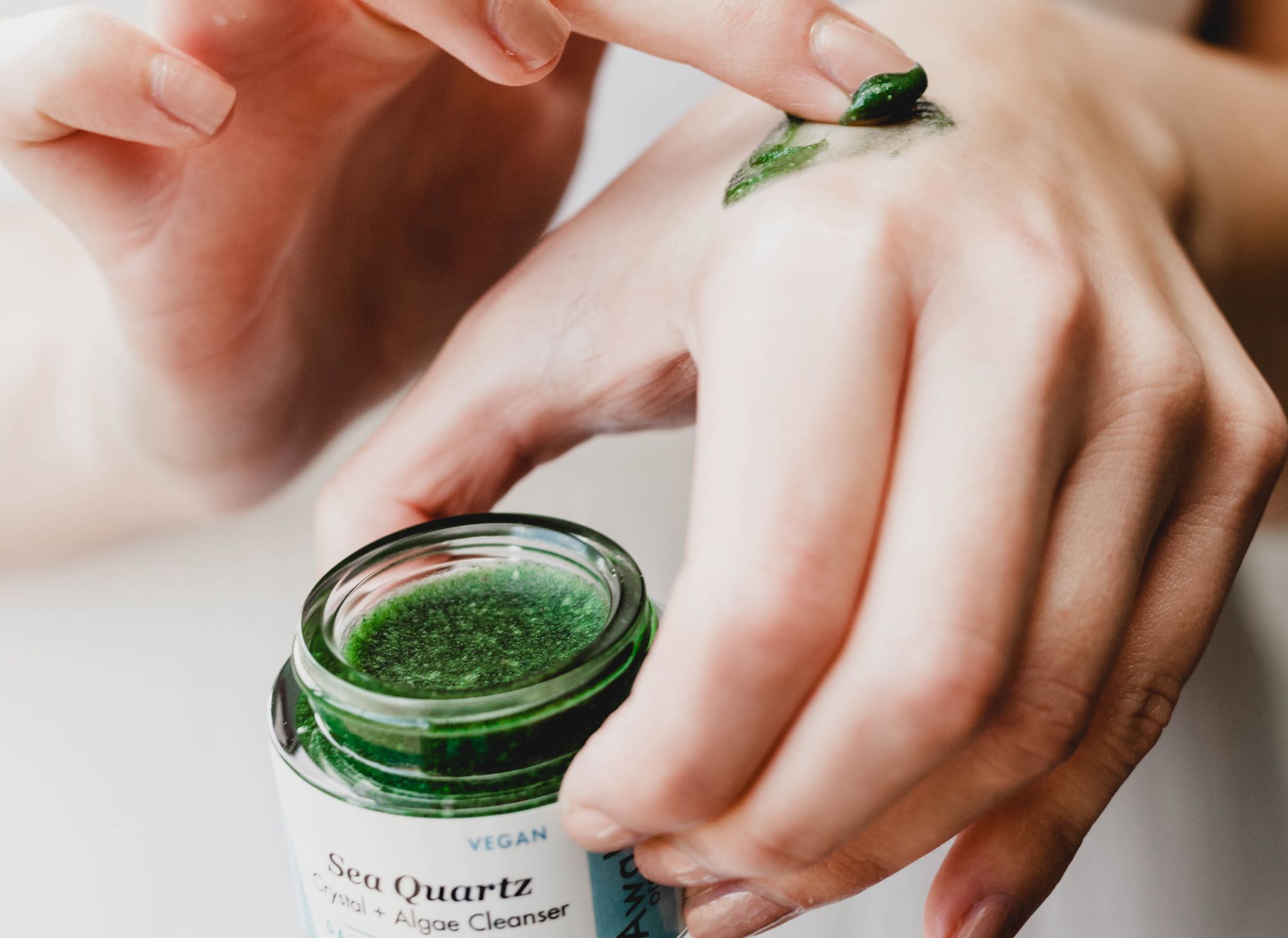 What's stopping us from being 3x the size we are now is probably funding. Brand awareness is key in the beauty industry and it's harder to get in front of new customers and appeal to retail buyers without a big marketing spend. The response we get with the budget and resources we have is amazing. So, I can only imagine what would happen if we tripled our marketing budget and amped our outreach strategy.
How do you protect yourself from competition?
We have really clear USPs and look at our whole brand package through our customers' eyes.Very few brands cover the natural skin care, hair care and body care categories. We have an easier time of cross-pollinating across our range and providing solutions for diverse customer needs than most other brands. We put a big emphasis on formulating with local, sustainable ingredients and eco-friendly packaging. For example our hemp oil is grown in West Sussex and our packaging is 100% recyclable, glass and aluminium. We have our cartons made seven miles from our studio using FSC recycled materials and printed with biodegradable veggie inks. Of course our product range is really unique and solves problems.We also differentiate Awake by providing a customer experience that goes beyond the point of sale. We create community through educational email campaigns and online content that inspires people to live sustainably and healthfully.
Do you have any trademarks/IP/patents?
We own the trademark for Awake Organics in the UK. All written/video/photographic content created for our website, email newsletters and social media is original. The brand designs, including logo, packaging and marketing materials are original. The formulations are my own.
What are the top 3-5 apps your business could not run without?
Convert Kit is our email software management system. It's a very powerful tool for segmenting and creating campaigns, tracking what people buy, etc. Instagram, Facebook of course. Yotpo is a good rewards program we use. VideoShow makes video editing for social media really easy. I'd also say LinkedIn has been an incredible tool for building my network and retail outreach.
What are your favourite books and podcasts?
Current Fave Book: Principles by Ray Dalio
Currently listening to: How I Built This, Masters of Scale, Akimbo
What are your next steps for Awake Organics Ltd.?
We're developing a matching water activated hair conditioner and a range of accessible skin care made from by-products of the jam and juicing industries.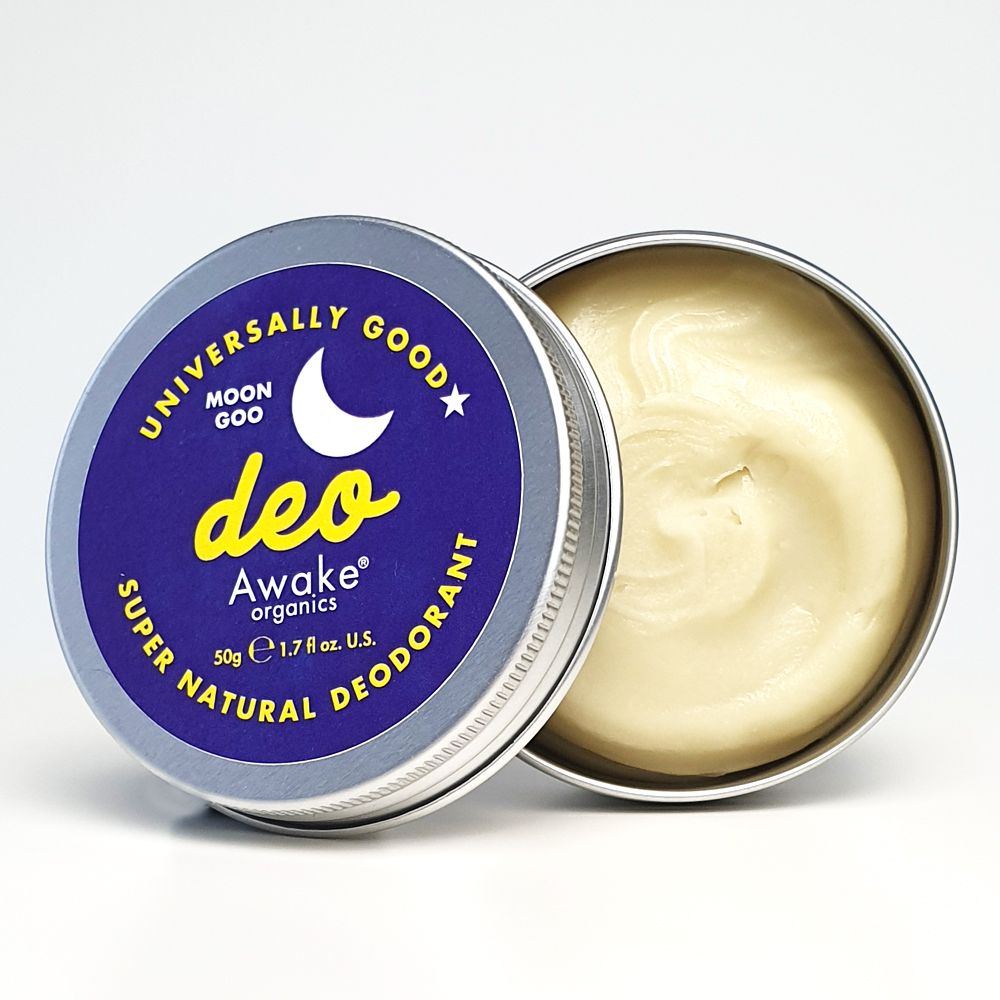 We just released a whole bunch of new products, so currently we are working on NPD. New for 2020 is plastic free packaging, larger format skin care, an extended natural and probiotic deodorant range, a facial scrub with hemp, turmeric and algae, and our plant-based shampoo powder. You add water and it lathers up beautifully, it's so cool!
What is current revenue?
We're part way through Q2, Y3. Our 12-month turnover is just over £60K GBP but what's most exciting is that our Y3, Q1 turnover was up 91% over the previous year. In the last six weeks we've partnered with 5 new retailers, one of which is an extremely exciting, world-renowned store . Over the past two years and with a couple of pivots along the way, we've positioned Awake as a plastic free, 100% natural personal care brand. And the timing couldn't be better. I'm really excited to see what 2020 has in store for us!
| Company Name: | Awake Organics Ltd. |
| --- | --- |
| Founder: | Melissa Kimbell |
Comments