I Thought of You is a woman-owned brand founded by Mandy Nagel. It now supports hundreds of artisans in 9 countries (including the US). They operate under Fair Trade principles and provide these makers with design support, quality assurance process, and shipping logistics all while ensuring they are making a living wage and working in a safe environment.
I Thought of You we're empowered women empowering women. They're on a mission to do good by expanding the global marketplace of hardworking people in developing countries. Each purchase is an essential building block for constructing sustainable businesses that provide income to people who need it.
Was it a lightbulb moment or gradual moment to start I Thought of You?
I started the brand I Thought of You by accident—by being in the right place at the right time. That accident has grown to change the lives of people in 9 countries and growing.
How did you validate the idea?
While pursuing my travel hobby in the early 2010's I went to Indonesia on a whim and met a woman selling handmade jewelry at a local market to support her family. Yulia's pieces displayed a unique beauty and undeniable craftsmanship that drew me in. I bought more than 20 pieces and returned home, excited to show off my new "collection" and to share Yulia's story. After receiving so many compliments, I decided to put those pieces for sale online. They sold instantly.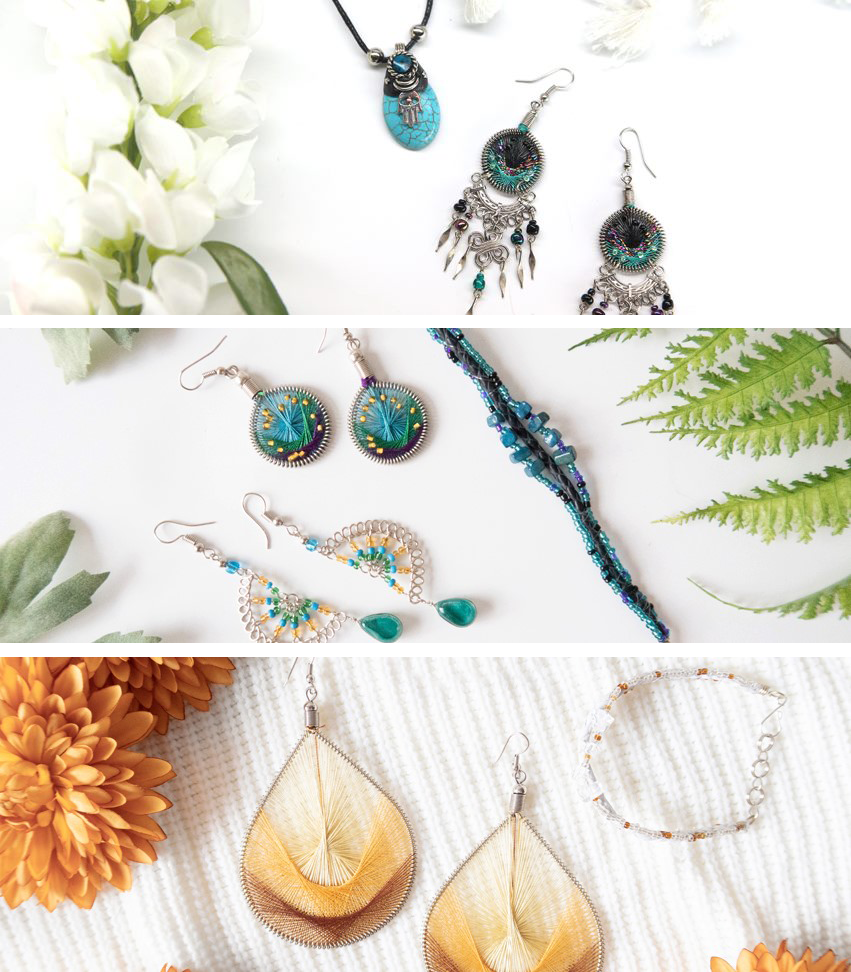 This idea was the career change I had been seeking—an opportunity to influence for the better, to create positive change, and to leave a real mark. The styles I bought became an investment in Yulia's life and I realized I could grow this brand to make lasting impacts for even more artisans just like me.
Did you have any experience/expertise in the area?
My background is in design and traditional marketing. I worked for some of the world's best companies and brands including Apple, Dunkin Donuts, Febreze, Microsoft, Harry Potter, Warner Bros. Pictures, and Xbox. The hustle and bustle life of a designer at an advertising agency is appealing to many, but I felt like it was lacking something I couldn't pinpoint until I dreamed up the idea of starting a fashion brand for good.
What is the funniest/most strange customer request you've had?
"I love your necklace!" "Thanks, it's made from orange peels!" "…What? No way!"
If I had an orange for every time I've heard this response I'd have an entire grove.
Our Made From Fruit jewelry line is truly eye-catching, but usually people don't know what they're looking at when they compliment it. The most popular pieces in this collection are the roses made from dried and twisted orange peels which can be brightly colored with natural dyes, and our necklaces that feature real coffee beans alongside açaí berry seeds. They're modern, colorful, and incredibly unique and are a great conversation starter about the good that comes with styling sustainably.
What motivated you to start your own business?
I Thought of You is a woman-owned brand that now supports hundreds of artisans in 9 countries (including the US). We operate under Fair Trade principles and provide these makers with design support, quality assurance process, and shipping logistics all while ensuring they are making a living wage and working in a safe environment.

Our eco-friendly line consists of accessories, apparel, and our ever-popular carved wood sunglasses. The beautiful stories behind our styles not only bring opportunity to people in disadvantaged areas, they also keep waste out of landfills by utilizing upcycled materials to bring new life to the fashion industry. After just celebrating our 5 year anniversary, we're proud of where we've come but more excited about where we're headed.
What motivates you when things go wrong? What is the end goal?
If only someone could have been a fly on the wall when our first shipment of products arrived. After working with Yulia (and now also her team) for months to design and create our first collection of handmade jewelry and accessories, and waiting the weeks for the cargo to be shipped across the Pacific Ocean, then railroaded across the US, it finally arrived to us in Ohio. And only then did we realize how much product could fit in a 20' container.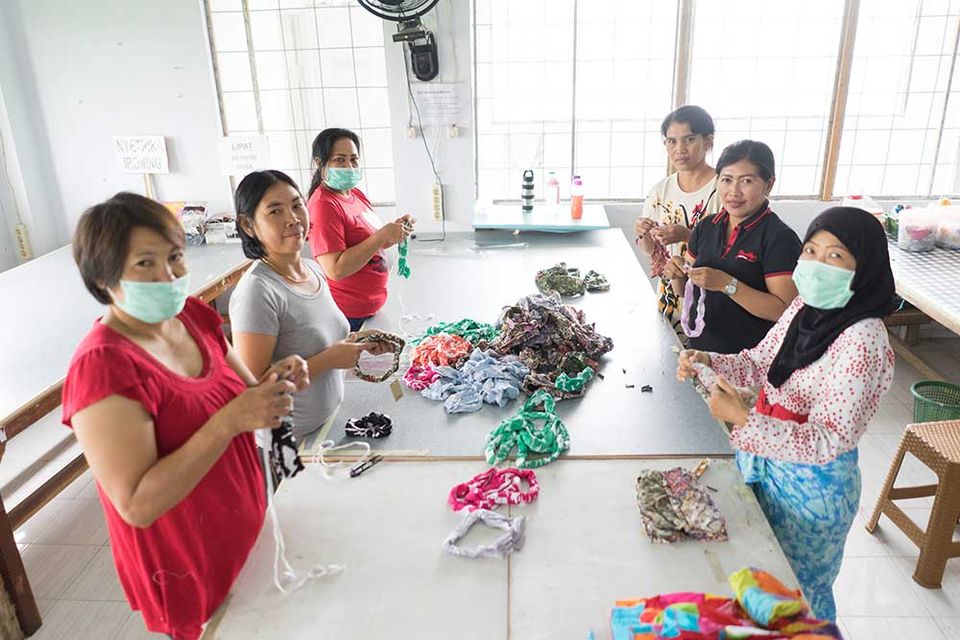 We were brand new and didn't have a commercial space yet (and definitely didn't have a loading dock). The transport company agreed to let us come to their shipping yard to pick it up in a rented box truck. We got everything back to the home base and realized how naïve we had been—now how on earth were we going to store all of this product? It all worked out eventually. We're now happy and organized in a real space—a cute historic home in a commercial area that we're working to slowly renovate and possibly even open as a retail storefront someday. But I'd love to go back and talk to my younger self, "why didn't you think about where all of these products would go once they arrived??"
How do you protect yourself from competition?
If we had the ability to snap our fingers and begin anew with what we've learned, I'd put a much bigger emphasis on telling the story of our artisans. Our customers have told us that knowing the tiny details makes a big difference and helps them feel a connection to our artisan partners and these story connections are what set us apart from the competition.

In the past few years, we've dedicated our communications to share the stories we hear firsthand on our artisan visits and to bring them to our followers through the use of beautiful photography and video.
What are the next products you're working on? Are there any releases you can tell us about?
This year we've seen the message of inclusivity get more attention than ever before and, this is a huge step in the right direction. I've noticed that many smaller brands do a great job of featuring models of all shapes, sizes, and skin tones, but many of the larger brands are lagging behind. This is something we've taken great care to incorporate into our brand from day one.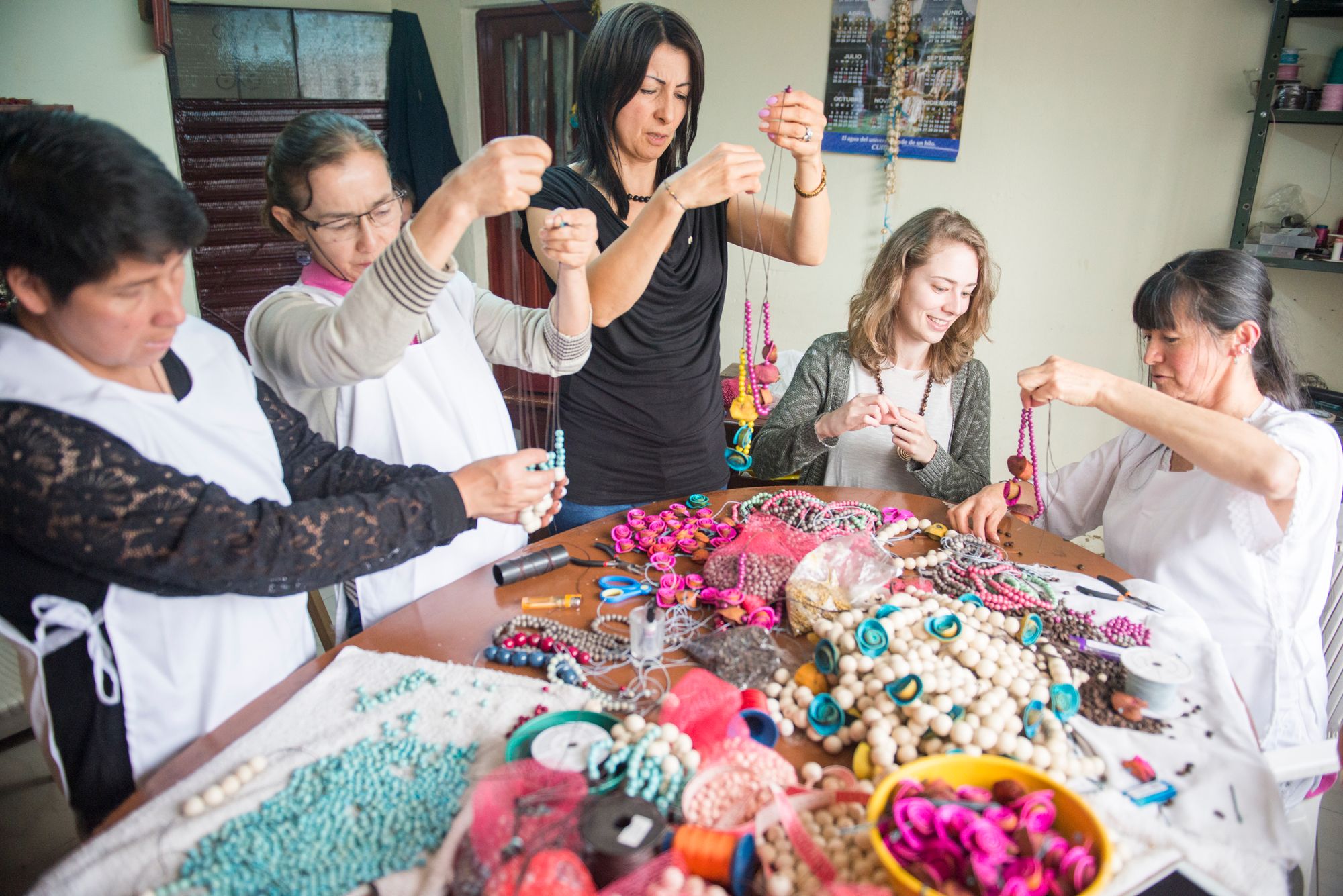 We love showing off how our styles look in "real life" and having a diverse group of women show off our handcrafted styles is the best way to do that.
Where do you see the company in 5 years?
In 2021 and beyond I think we'll see the bigger brands take note of the importance of equality in representation. My hope is that our mission's legacy will inspire people to understand the impact of your own life.
| Company Name: | I Thought of You |
| --- | --- |
| Founder: | Mandy Nagel |
Comments