Damilola Adepoju is an an African Immigrant based in New York who founded the new Semi formal / Athleisure brand of shoes - Fini Shoes. It's an innovative multidimensional shoe that caters to all types of people and occasions from day to night, weekdays to weekends.
Fini Shoes is focused on bringing Fini customers the best experience from delivering a quality product to the best customer service. Fini shoes is designed in New York and handmade in Portugal.
Was it a lightbulb moment or gradual moment to start Fini Shoes?
We all know the feeling: You're packing for a trip, and find yourself frustrated by the sheer number of items you've got to cram into your heavy suitcase. For me, this familiar problem became an opportunity to innovate. What if shoes could be more versatile, even customizable for every occasion? This is the driving idea behind my company, Fini Shoes.
How did you get your first three customers?
The first three customers were friends/family. Having the support of friends is crucial when starting your business because everyone has a network. My brand grew through word of mouth and I am thankful for the early support my own circle showed me.
Did you have any experience/expertise in the area?
Yes, I received my Bachelors in Engineering and my Masters in Fashion. Both of my degrees were integral in the development of Fini Shoes. My engineering background allowed me to design a truly innovative product and my fashion degree helped me to grow strategically in my industry. Ultimately my passion as a sneaker head is what inspires me daily to continue going after my dream.
Who is your target demographic?
Fini was designed first and foremost for those on the go. The flexibility to alter one shoe into six different looks takes the hassle out of packing or changing. The brand also targets shoe lovers that value creativity and individuality in their footwear.
How did you fund the idea initially?
I worked in the corporate world in order to fund my "side hustle." I think it's important to go after your dreams but do so in a realistic way. For me, this meant working 16 hour days and living frugally in order to grow my brand.
Any tips for finding first employees?
It is important to surround yourself with a team that shares the same vision and values for the brand but also challenges you, especially in the early stages. In its early years, the Fini team was composed of four employees all coming from different backgrounds with unique expertises. I relied on friends' recommendations or reached out to people's work whom I appreciated to hire the first few team members.
What motivated you to start your own business?
I recognized a gap in the market and was motivated to design a shoe that I needed and thought others might need as well.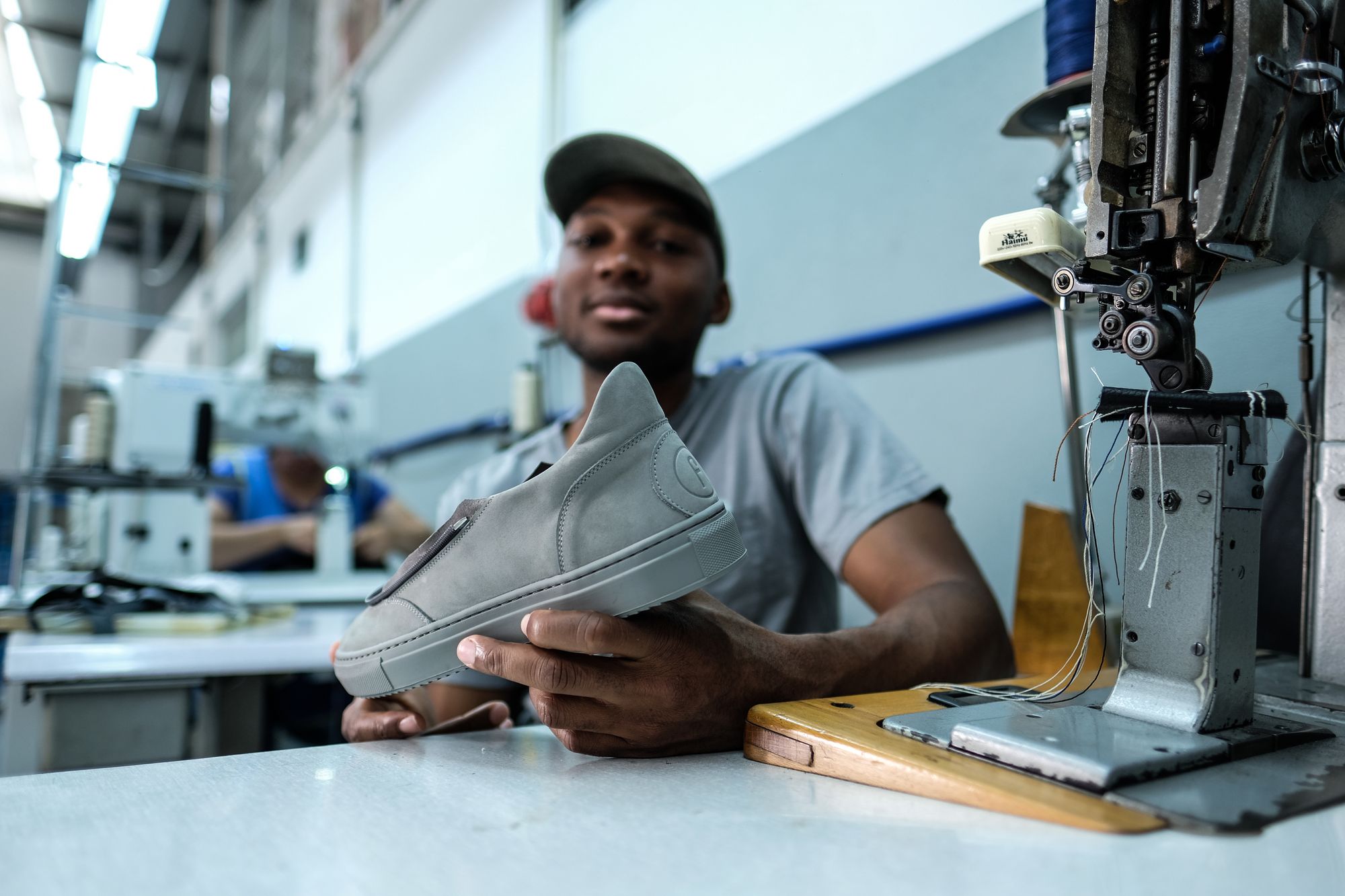 By being the first customer in my own brand I was able to organically grow the business and rely on my initial passion.
What were your family and friends first thoughts on your company?
Initially it was hard to convince friends and family this was a concept that can be executed, but as the brand grew they saw my passion and supported me on my entrepreneurial journey.
What motivates you when things go wrong? What is the end goal?
Starting out a business is filled with unexpected turns; however, these are necessary in order to grow. Every time something hasn't gone as planned it has pushed me to work harder and think outside of the box. To be honest I attribute a lot of my successes to my failures.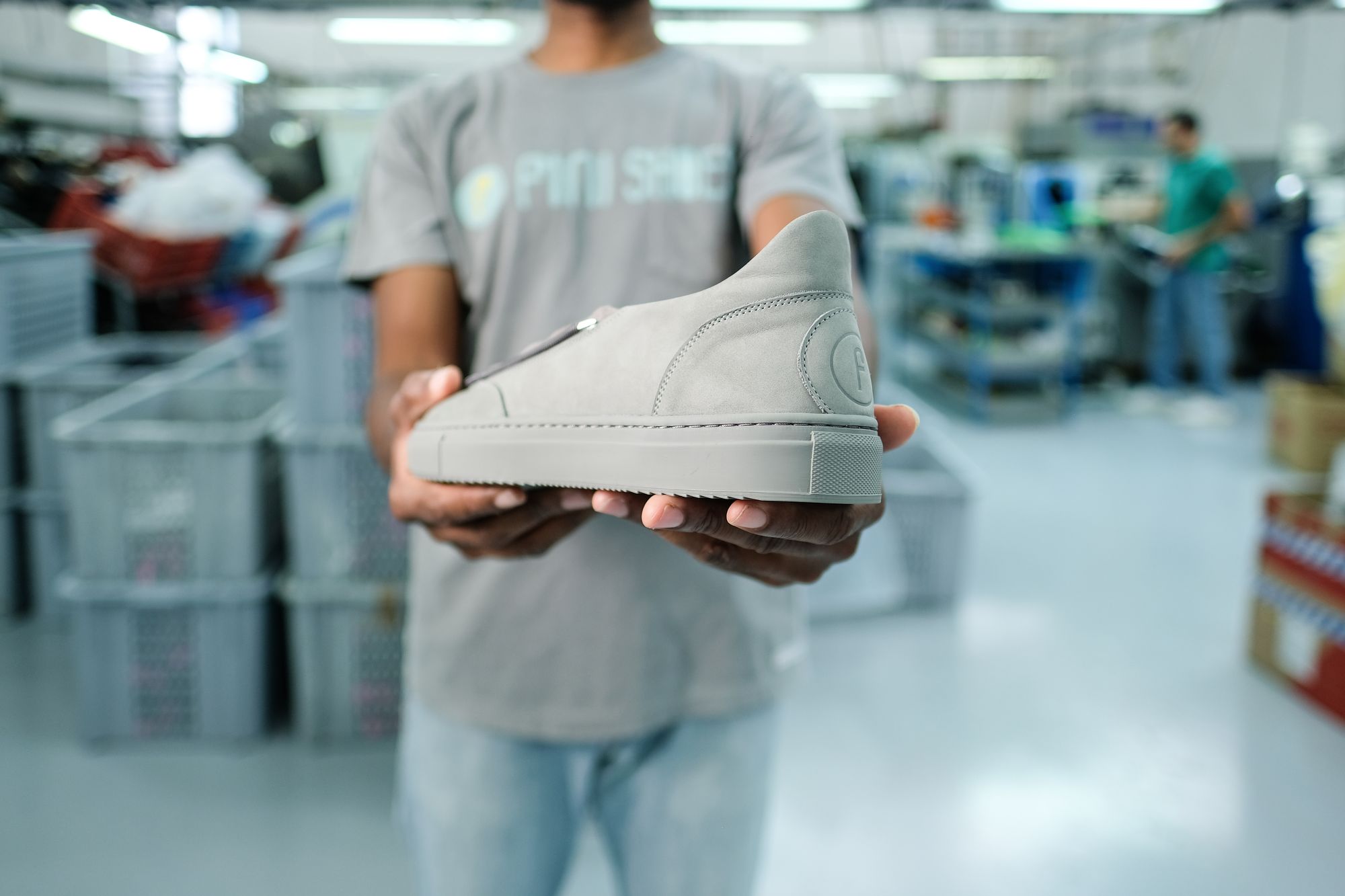 The end goal is to create a functioning, successful business that positively impacts every customer that it reaches. On my most difficult days I remember this vision.
What has driven the most sales?
Social media presence in my opinion is key when growing your brand. By gaining a following, even if it's slowly, on tools like Instagram or Facebook I have developed my brand's image and engaged with potential customers directly. For me, this type of B2C communication is invaluable.
How do you protect yourself from competition?
I protected the creativity behind my brand through a patent for the zipper mechanism that allows my shoes to transform six different ways.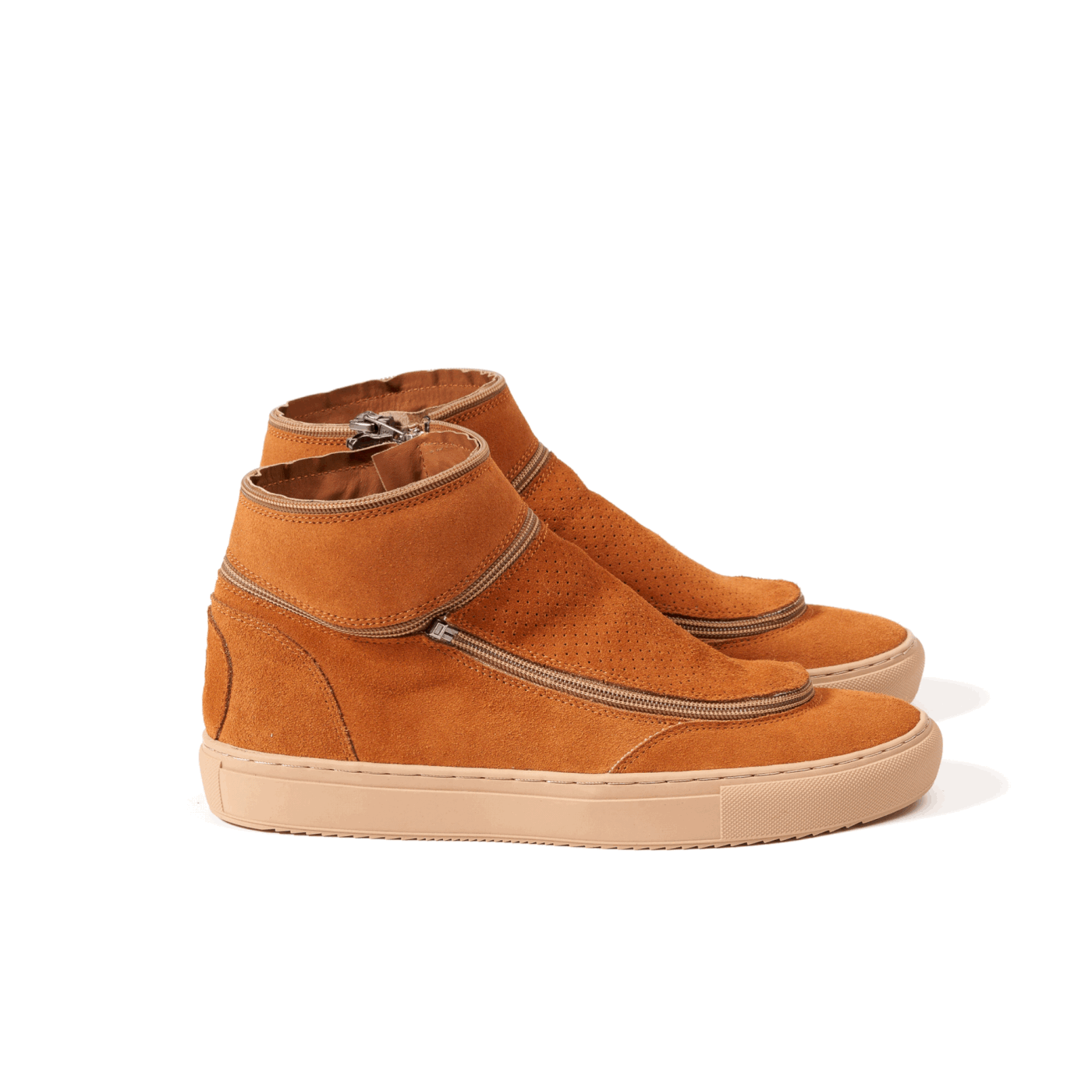 This allows me to truly own the intellectual property.
What are the top 3-5 apps your business could not run without? Why are they essential?
Instagram, Shopify, Facebook and Adobe illustration. These are some of the most important apps that help me to run my business. Shopify allows me to operate my e-commerce business while social media is critical in order to communicate with our customers. Lastly, Adobe is where I digitally create future Fini Shoes products and brand codes. It is my not so secret weapon as a designer.
What are your favourite books and podcasts?
A few of my favourite books are Shoe Dog by Phil Knight and The 48 Laws of Power. One of my top podcasts is 'Business of Hype', I would highly recommend it to anyone interested in learning more about the business behind fashion.
What are the next products you're working on?
I am working on releasing a 'dad shoe' that will represent Fini's commitment to versatility and individuality. The shoes are currently being produced at our eco-friendly factory in Portugal and will be released early 2021.
Are there any releases you can tell us about?
All I will say is follow us closely via @finishoes on Instagram for the latest info on upcoming drops or subscribe to the mailing list.
Where do you see the company in 5 years?
I hope 5 years from now Fini Shoes is a known name throughout the globe. I want to bring the shoes to Europe and grow our brand following. Being known as the go to shoe when it comes to flexibility would be the ultimate goal.
Would you ever sell?
I am very attached to the brand. With that being said, if the right offer comes along, never say never.
| Company Name: | Fini Shoes |
| --- | --- |
| Founder: | Damilola Adepoju |
Comments