Hanieh Sigari is a biochemist, an entrepreneur, a founder of Al-driven skincare start-up brand- Qyral. The products are 100% unique because each regimen delivers exactly what your skin and body need to age well.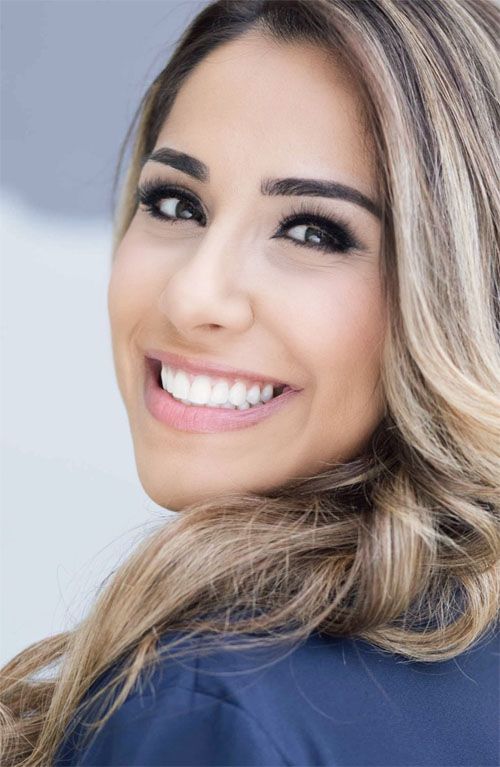 Sigari founded Qyral to create innovative wellness products, backed by rigorous science and marketed through networks of trust.
What gave you the idea for Qyral? How did you raise the funds to start the company?
I created Qyral to solve my own needs first. I was tired of skincare brands making promises they didn't fulfil. Personalization was the obvious solution. Then when I was considering the idea for a larger business, I surveyed  over 200 current network marketers from various skincare companies. We asked if they were interested in joining the first personalized skincare brand in the social selling space. The responses were extremely positive.  In fact, when we officially announced the concept, we got over 2700 emails from interested parties!
Some think I've made a controversial decision to get into network marketing, but before I even knew what network marketing was, I loved the concept of people selling to other people or through a trusted network. I loved the idea of emphasizing collaboration vs. competition (which is what you see in most corporate structures). I firmly believe it benefits the person and the organization to work together and look out for each other's success, and I was convinced this was  exactly what I wanted to do.
But I did notice flaws in the industry. The technologies felt old and antiquated, and there was no sequential, systematic, duplicatable structure in place. We wanted to do things differently by creating a system and structure similar to a franchise system. To us, it's an obvious solution to restore legitimacy to the industry and help make our consultants truly successful.
Unlike a lot of other startups, we made a deliberate decision to bootstrap. This is nothing against venture capital — we have raised money for past ventures — but I think sometimes startups feel like they need to raise that capital, and they sacrifice some of their autonomy and they can end up forsaking their founding principles. People think they can't be successful without a slew of backers and angel investors, but that isn't necessarily true.
What regulatory approvals did you need, and was it hard to get them?
There are several different areas where we've had to abide by strict regulations. Our supplements and vitamins are obviously overseen by the FDA, but we didn't find the approvals process too arduous. All our products were already meticulously sourced and tested, and we follow the science with every ingredient. We're compliant with GMP standards as well as FDA regulations.
We also had to consider how our business model is regulated. MLMs have fallen under heavy scrutiny from the FTC in recent years due to a few bad players, so we had lawyers overlook all our terms, conditions, and website copy to make sure we complied with FTC regulations.
Ultimately for us, that wasn't a problem. Our model from Day 1 has been to find leaders and lift them up. We're not interested in recruiting thousands of consultants who are all trying to sell products to each other as inventory. In fact, it isn't possible for our consultants to even carry an inventory, because our products are personalized for each individual. Personally, I'd much rather have 100 great leaders who are earning six- or seven-figure incomes from Qyral, than 10,000 consultants who earn just a few hundred or less.
I won't pretend that MLMs don't have a bad rep. If you have to tell people your business isn't a pyramid scheme, it's definitely time to reassess what you're doing. But network selling has been around since the 1930s because it works.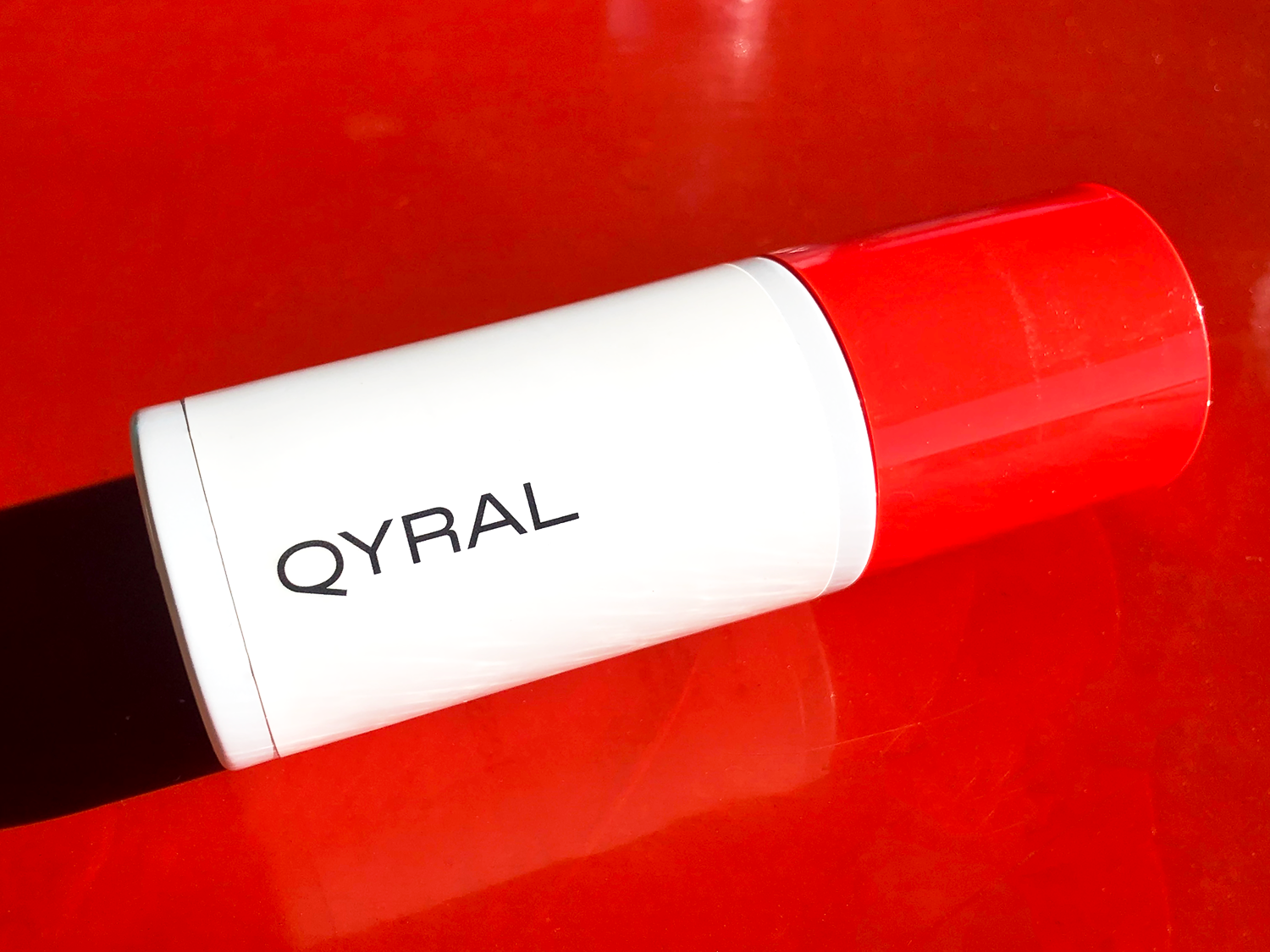 My ambition with Qyral is to return to the older model of doing things, where everyday people sell products with value to customers who want them, and they build teams and become wildly successful. I want to create real opportunities for ordinary people with extraordinary ambition to change their lives forever.
Who are your customers?
Whenever I'm asked about Qyral's ideal customers, I always say I'd like to think our products are suitable for anyone with skin! One of the best things about offering personalized products is anyone can use them, and we see that in the huge age range of our customers.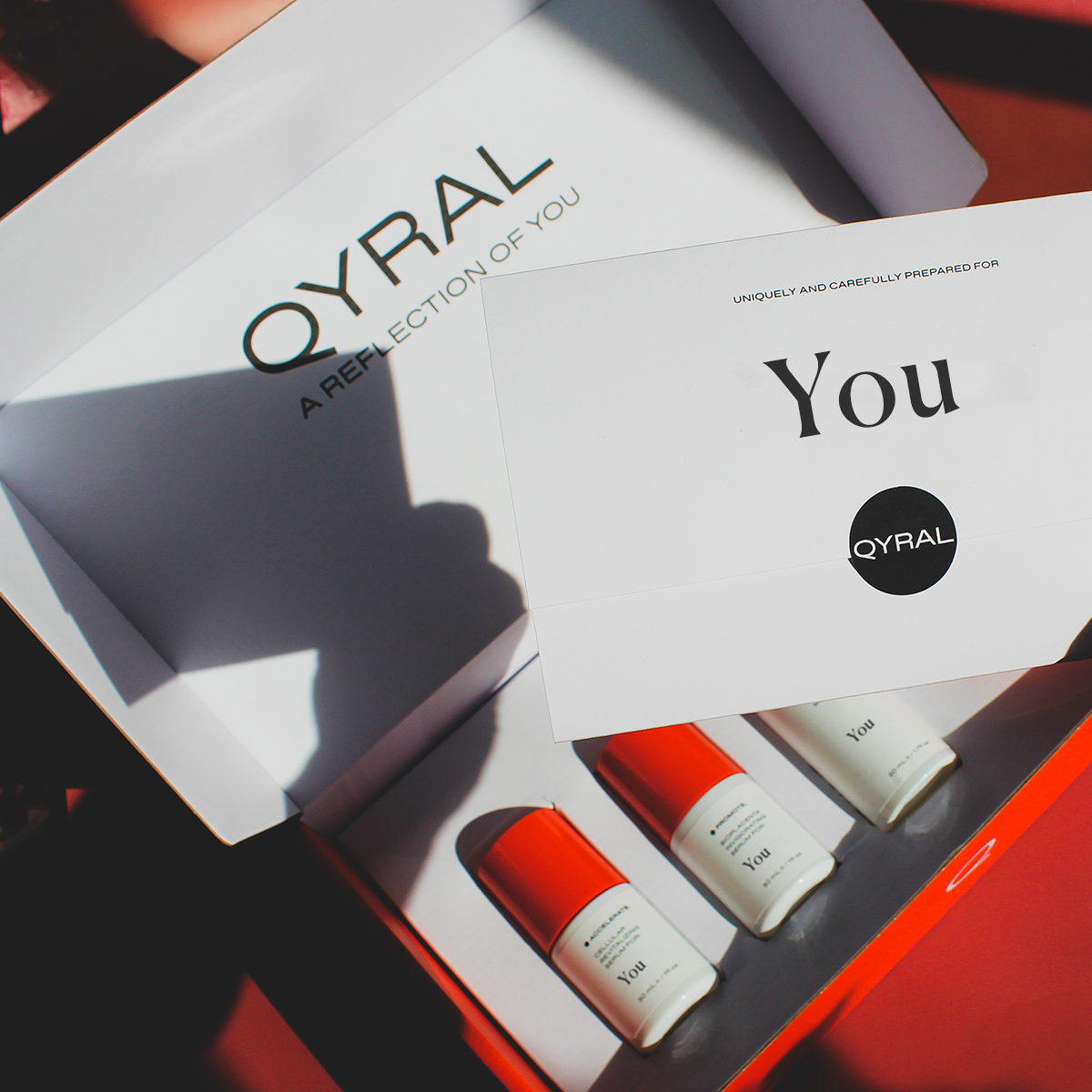 However, it's good business practice to start with a narrow target audience and expand as you grow. Some of the most successful businesses out there were founded by entrepreneurs who were solving their own problems first. As a result, I was thinking about myself and my friends when I created Qyral. I'm in my mid-30s, and I have early signs of aging. Probably because I grew up in Jersey during the Jersey Shore era, when "gym, tan, laundry" was a thing!
Like many other people my age, I spent my 20s frying my insides on tanning beds, and a decade later I'm starting to see the effects from that. The damage that tanning did to my skin is something I really wanted to tackle and try to heal, and that's why I developed a line of customized, age-well skincare products. So if I had to choose one specific target audience for Qyral, I'd say people in their 20s-40s who are dealing with early to mid-signs of aging.
Tell us about the team behind Qyral.
I didn't create Qyral on my own. My cofounder is the same co-founder I've had from the first day I entered the world of business. In fact, we first met when I was working in a nursing home. He's brilliant in so many ways and a complementary balance to my skillsets. We've enjoyed working together so much, we decided to tie the knot and start a family together. If you haven't guessed, my co-founder is my spouse, and I absolutely love working with him!
I've also been super fortunate to have some incredible friends who have played an advisory role from conception and a team that is beyond amazing. The artist behind the skincare formulations is Giuliano Cortipassi, who is one of the most gifted chemists I've ever worked with. He's been doing this for over 35 years and has formulated some of the best brands out there.
In network marketing, the compensation plan is one of the most important aspects of the business and getting it right really is an artform. We've teamed up with Dan Jennson, who has written the compensation plans for many major network marketing companies, to make sure our plan hits the mark.
One lesson I have learned is to be super super diligent and careful when bringing on your first few employees or teammates. Your early team sets the course, direction, and culture of the company. It's like building a house on a solid foundation vs. a weak one. The old adage of "hire slow, fire fast" couldn't be more true. You also have to be ready to hire the best. It may cost you a little more upfront, but the payoffs are far greater.  
At startup, it's very much all hands on deck. Even people you hire for specialized positions may need to wear many hats. Find people who are willing to be flexible and who can help the business grow.
What's your background like?
I've always wanted to be an entrepreneur. My parents were adamant I study medicine or obtain a PhD in the sciences. For them, academics were far more important than anything else. But ever since I could remember, I've had a love and passion for business.
I also knew I wanted my life to have more meaning than simply doing well and making money. My mom was a social worker who worked with war widows in Iran. The women she helped had lost everything and had no way of starting over. Mom found a solution by teaching those women a salable skill, winning contracts, and creating a way for them to make a living and become independent.
What she did for a few hundred women in shelters, I want to do for millions. I want to be able to help others create generational wealth for themselves and their families. And not just through training, but by giving them the tools and products necessary to go out there and achieve their wildest dreams.
What have you learned?
The most important lesson we've learned so far is how to accept when something isn't working and start over. For us, it was our initial distributor plan. We made the mistake of looking at what everyone else was doing and assuming that was the best way. It wasn't.
I think that's one of our biggest advantages as newcomers to the industry, we can look at everything critically and question some of the received wisdom. What the other players are doing doesn't make sense and wasn't working, so we're creating new training methods based around leadership development. Everything we're creating is super systematic, sequential, and duplicable, so you can really teach people how to follow a successful business model and then they can train others to become successful as well.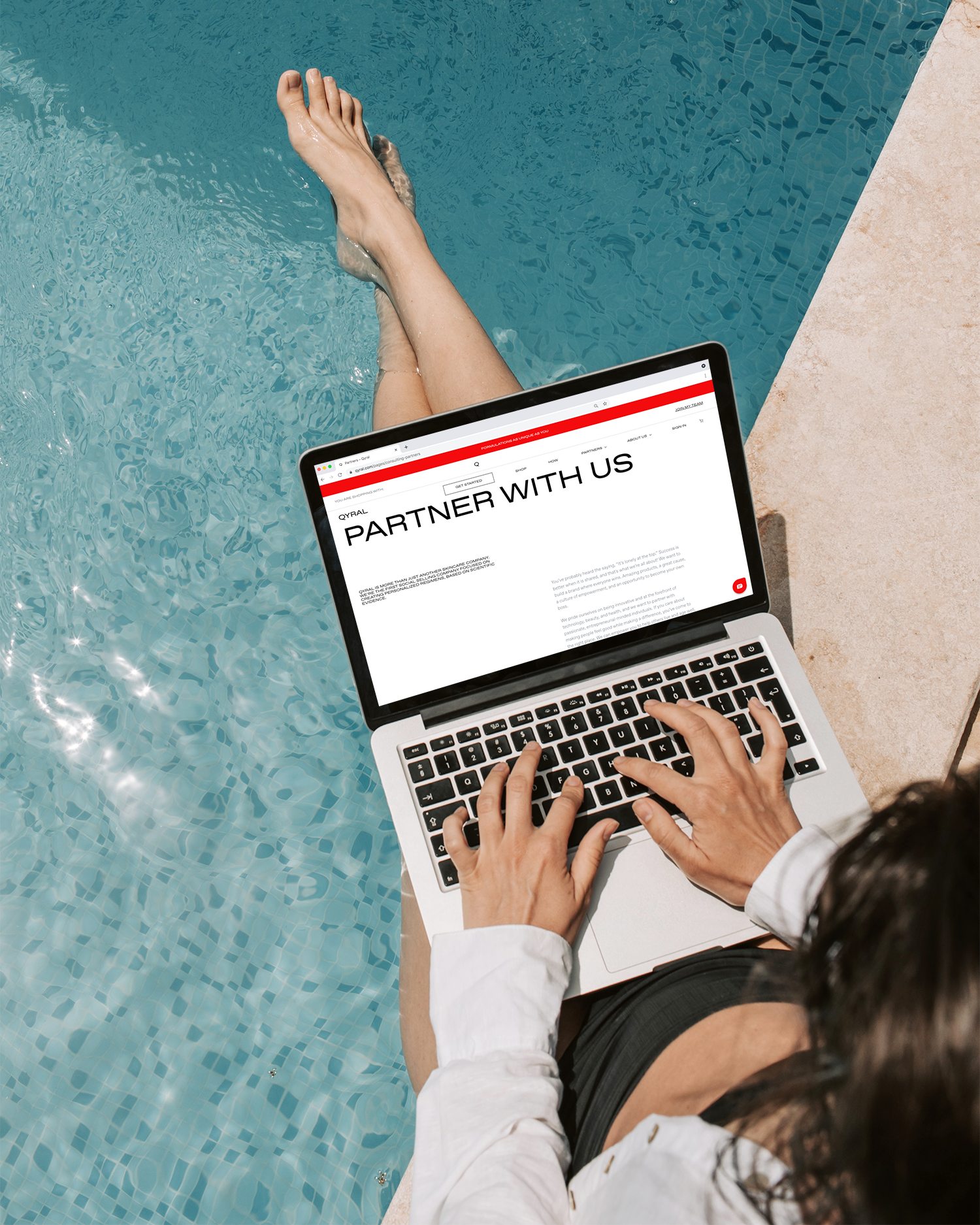 My goal is to create more six and seven-figure earners than any other network marketing company out there. I want Qyral products to be in every home. Sure we're only customizing skincare right now, but we will eventually customize supplements and all kinds of other personal care products.
I have so much ambition for this company and this business model. The impact I'm going to have is the reason I wake up in the morning and persevere. I know we live in a world where we're taught to not care what others think, but so many people have taken a leap of faith to join me on this journey. They've believed in me and I don't want to let them down. I'm invested in their success.
How are you protecting yourself from competition?
Operationally, personalization is not easy. Had it not been for our background in logistics and warehousing, we may not have had the knowledge and experience necessary to create Qyral. In addition, we're creating a training system for our distributors that will be very difficult for other companies to replicate. Especially for the companies that have already established themselves.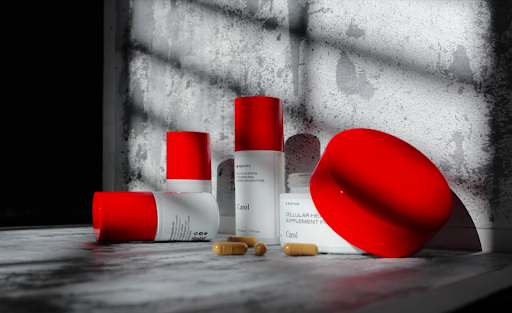 Our technology is proprietary and it's a learning engine that keeps getting better and better with every customer. And simply how far we got to personalize our products is more than most other companies are willing to do. Adjusting pH and concentration is a very tedious process. I don't think any other company would want to go to this much trouble — especially when you can slap your label on an existing product, put it on Amazon, and make a couple million dollars. Many companies are doing that right now, but for us, making a quick buck isn't the goal.  We are setting Qyral up to be a personalization platform with really incredible products made specifically for each individual. From skin care to toothpaste to everything else! It's 2021 — why shouldn't your products be made for you?!
What tools and apps are you using?
We rely pretty heavily on just a few tools to get the job done. We absolutely love Airtable, ClickUp, and Discord. We use Airtable for pretty much everything, from distributor training to inventory and CRM. It's spreadsheets on steroids and a super versatile tool.
ClickUp is how our team communicates and assigns tasks. We've tried so many different project management platforms, including Asana, Jira, Trello, and Basecamp. ClickUp beats them all.
For a long time we used Slack, but when considering where to build our distributor network or platform, Discord was the obvious choice. Although it's predominantly used by gamers, its capabilities were a great fit for us. Quick collaboration, video conferencing, messaging etc. We absolutely love it!
What books do you recommend?
Network marketing is all about personal development and growth. Two books that I recommend all of our distributors read are Release your Brakes by James Newman, and Napoleon Hills' Think and Grow Rich. Mindset is everything when you're trying to create and they do a great job setting up the framework for success.
Also, Steven Pressfield's The War of Art is a great book to help overcome resistance. And since our company is all about leaders developing other leaders, we ask all of our distributors to read Leadership and the One Minute Manager. This is a great book that teaches you how to be a situational leader and assess your employees' personal development and motivation. You have to adjust your style to fit  where they are. My favorite quote from that book is, "There is Nothing so Unequal as the Equal Treatment of Unequals."
What's next for Qyral?
Our next products will be personalized supplement packs and nutritional products. We also want to eventually add a line of haircare products and cleansers. Once you get a good handle on the operations of personalization, adding other products is easier — although still not super easy! Eventually, we want to go into the personalized prescription space.
Selling the business isn't something I'm particularly focused on. When I think about it, I think about who I can bring into the business that will either make it go faster or make it go bigger. If the opportunity comes along where someone can make it go bigger and faster in the future, it's worth considering. Whether that will  be private equity, a merger, or IPO, it's a little early to say. However Qyral is more than just another company, it's a personal platform for impact. How would you sell that to someone else? For now, I'm invested for the long run.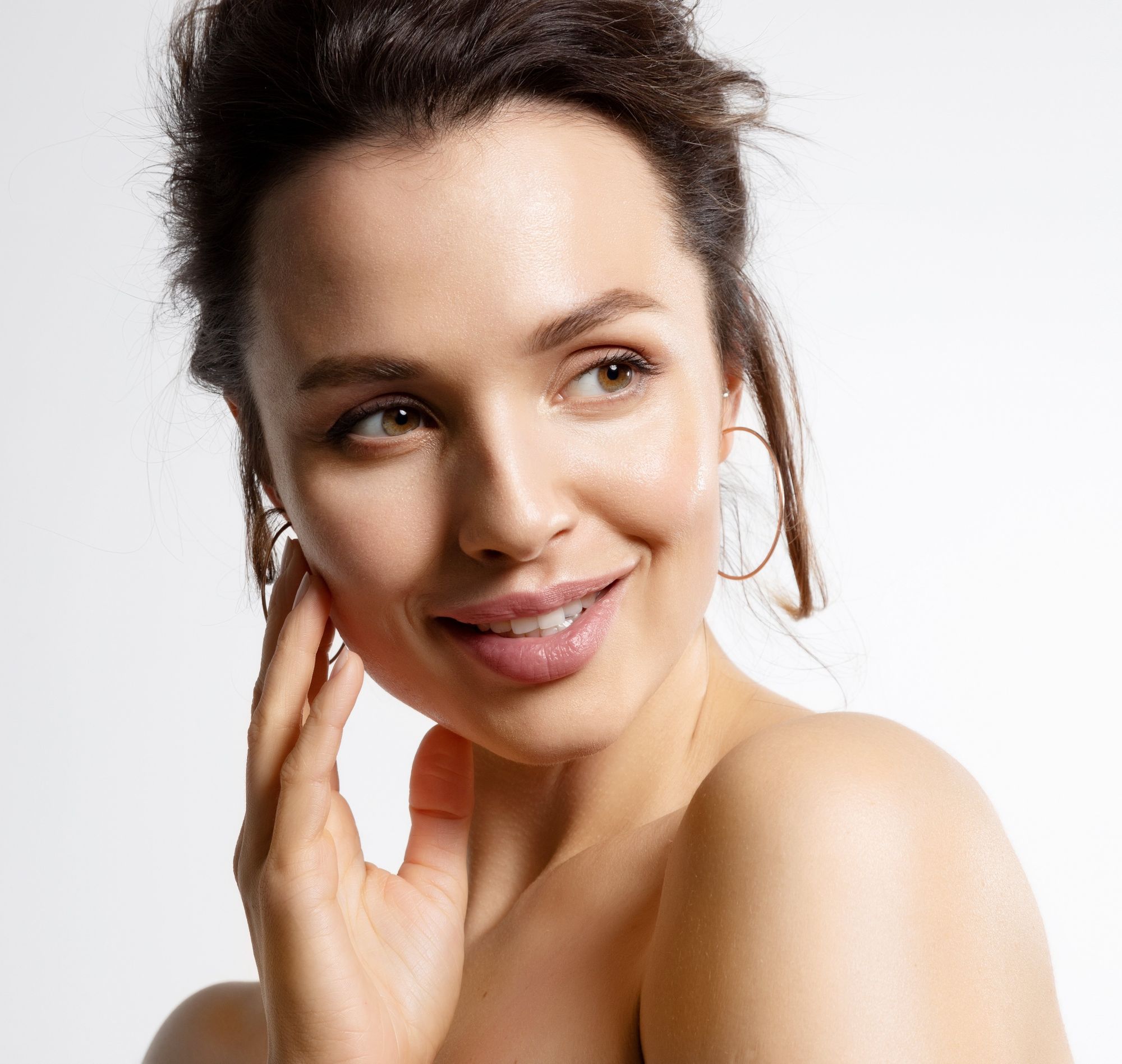 Qyral is the culmination of my life learnings. It fulfils my desire to have an impact on the lives of others by tapping into the gig economy, and of course, provides amazing, science-backed products tailored to each individual.
| Company Name: | Qyral |
| --- | --- |
| Founder: | Hanieh Sigari |
Comments