CarePod was born out of 30 years of frustration when trying to fly and relocate internationally with our pets when I was growing up. Discovering that the process and equipment used to fly our pets still haven't changed in those 30 years was shocking and became the final push for me to start CarePod. I was tired of waiting for someone else to protect my pets and I decided to be that someone to make the change.
We validated the idea with pet owners, veterinarians and airlines. All three segments that are extremely concerned for a pet's health and welfare have agreed that the design and make of CarePod is more beneficial for pets when travelling by air. So much that we've had veterinarians ask if they can borrow CarePods for sensitive zoo animals and not just our pets.
My formal background and expertise are in product development and luxury customer experience. As a pet owner, I was able to combine my needs as a demanding pet owner to develop a solution that is overengineered to protect our pets and exceed customer expectations. We had the privilege to work alongside very talented experts in animal health, aviation, design and engineering to bring this advanced pet travel solution to market. We've been extremely diligent with our resources and have bootstrapped with a small round to date.
Who is your target demographic?
We work with airlines to help provide a best in class pet travel experience. As frequent flyers, we understand the concept and differences between economy, business and first class. CarePod allows airlines to provide a higher level of flight experience beyond basic economy specifically for our pets. It might not be for everyone but there is a segment of pet owners that values added protection and safety for their pets when flying.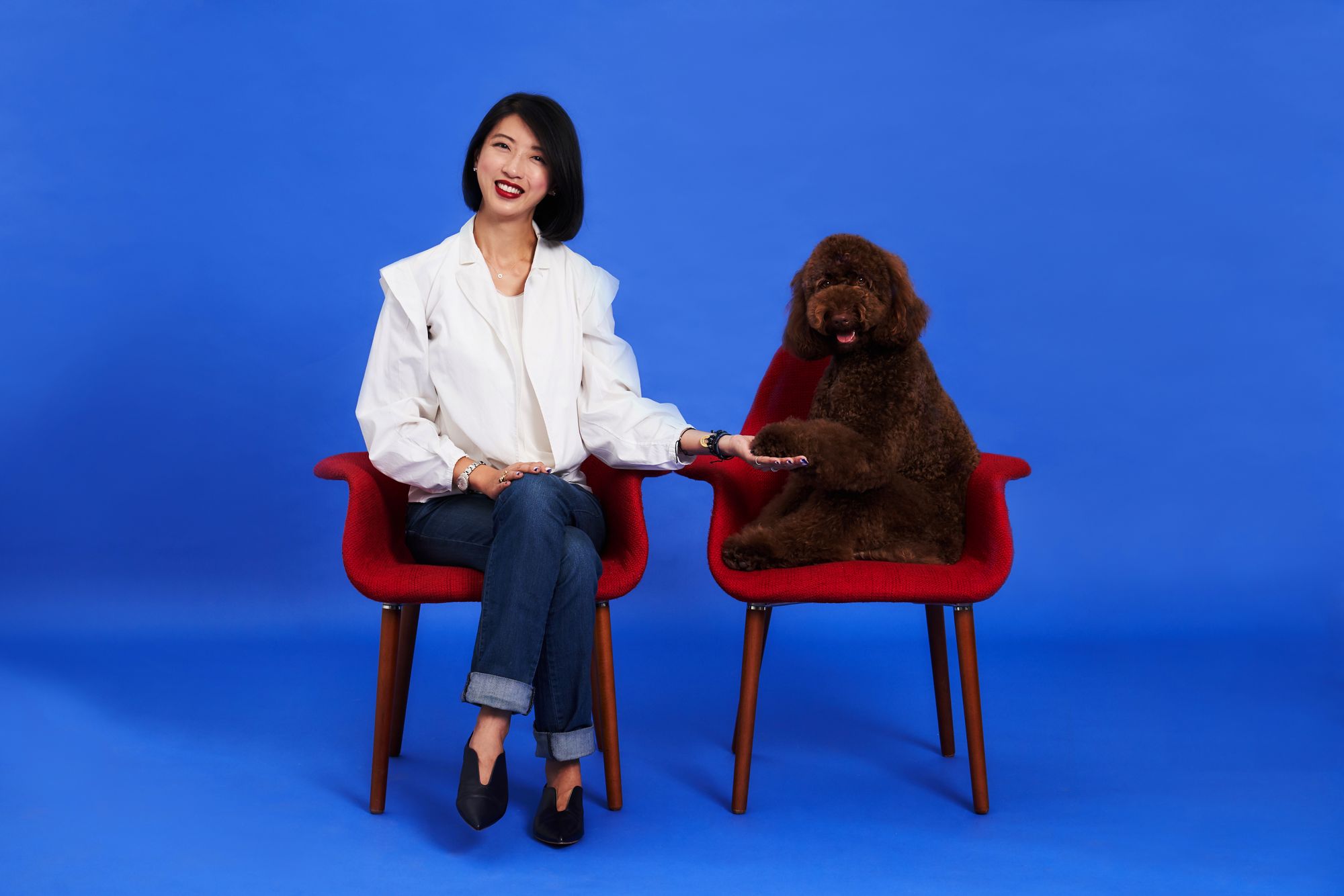 Most pet owners we've spoken to, like me, are extremely worried about putting our pets inside the airplane cargo hold. As pet owners, we don't understand the pet flight process it is quite different to what we imagine. As a result, it's natural to feel anxious and want to ask a lot of questions. CarePod is designed to protect pets in various flight conditions and allow pet owners to connect to their pet's journey. We've had vets tell us they wish they had a better recommendation on how to fly pets and after seeing CarePod, they are excited to tell all their pet owners about the CarePod way to fly.
What happened in the early stages?
The first few years were extremely hard, bootstrapping, being in debt, selling off whatever I can to inject back into the company. We've worked out of cafes, food courts and libraries for the first few years to be able to put most of our resources into research & development, prototyping and testing.
I found some of our team members through introductions from mentors and business partners. People wanted to help their pets travel safety and more comfortably, so they did an amazing job in spreading the word about us. I've worked with several people that have been introduced to us, and sometimes it works out, sometimes it doesn't. It really takes a certain mentality to be able to thrive in the startup space and things are not as glamorous as it seems. My co-founder was introduced to me by one of our mentors and we started by working on one project together before he came onboard full time.
We've had an interesting mix of team members that were hired in different ways. Our best team members have always reached out to us and found us, not so much the other way around. These are the people that have stayed with us through the ups and downs.
Did you run any companies prior?
I was fortunate enough to have worked in FMCG brand management back in the day where you were in charge of the P&L and covered the brand from ideation to after sales - from consumer insights, innovations, new product development, manufacturing, branding, marketing, sales to customer service. It was the best foundation for setting up my own company.
My family and friends' reaction surprised me because none of them were shocked with either the entrepreneurship side or the industry selected. I was more shocked that my family and friends thought it made sense.
What motivates you when things go wrong? What is the end goal?
Going down to the park, playing with dogs and chatting with dog owners is the best motivation for me. They are extremely vocal about wanting a solution like CarePod for their dogs and unknowingly have been cheering me on the past few years. After every rejection, every ridicule, every meeting that went badly, knowing that pet owners have a real need for CarePod kept me going.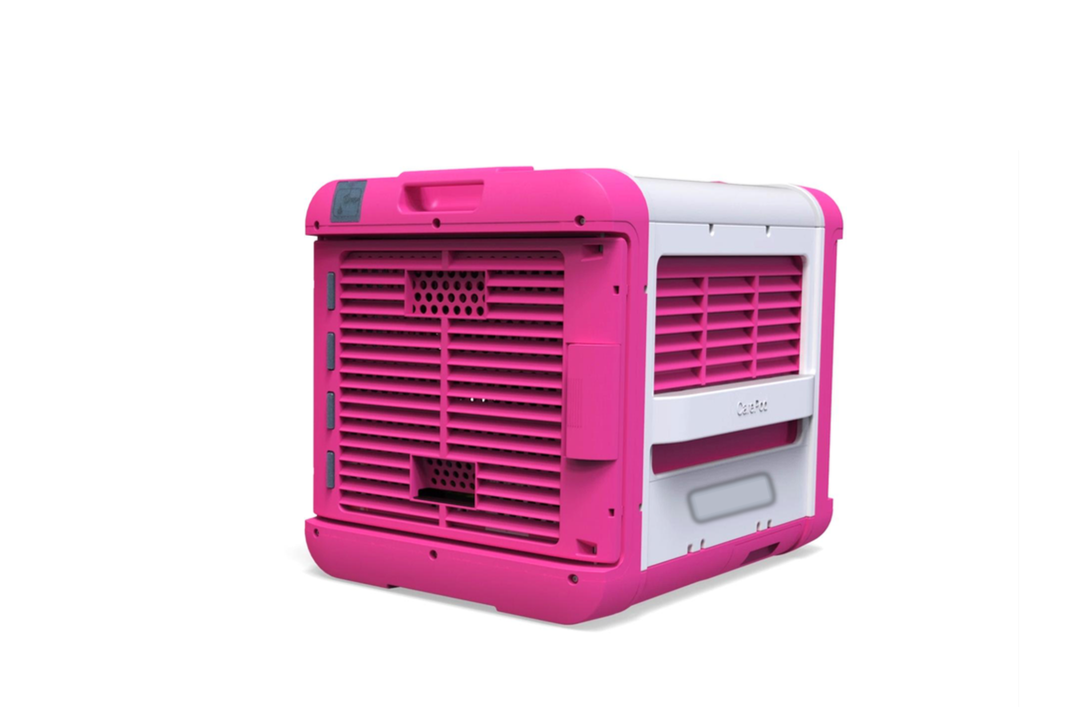 The end goal has always been to make pet air travel safer and better for pets and their owners. CarePod is creating a brand new product category to elevate the safety level for our pets. My biggest hope is that CarePod will set the new benchmark for pet air travel safety and become the norm for all pet owners to use, all around the world.
How do you protect yourself from competition?
COVID19 seems to be taking out any potential competition and the entire aviation industry as it stands. The complex and overtly regulated industry in which we operate is a natural barrier. As an enterprise SaaS and hardware business, the deal cycles with airlines are longer but in return the strength of the partnerships also have deeper traction.
What are the top 3-5 apps your business could not run without?
ZOOM! We've been working as a remote team from the get go and Zoom has always been the easiest and best way to connect people from around the world. Gmail and Whatsapp would be two other apps that we can't live without to stay connected and work from anywhere. I personally am a big fan of the timeanddate.com World Clock Meeting Planner to help me plan for all the different time zones that I need to cover on my calls. I fly so frequently that none of my digital devices can keep up with my geography or time zones, so this is the only way to make sure I can reach everyone in a civilized hour.
What are your favourite books?
I wish I had a chance to thank Phil Knight because I really did feel like he wrote Shoe Dogs for me. The relentless and constant twists and turns, the ridiculous things that people do to pull the company down, the incredible comradery between mentors and founding teams and the sheer drive to make something from nothing, it still gives me goosebumps every time I think about his stories. I hope one day I'll have the pleasure to return the favour and tell him about mine.
What are your next steps for CarePod?
Yes we're excited that CarePod will expand its network to more cities once people start to fly and travel again. In the meantime, we're currently developing the larger size CarePod that will enable us to fly bigger dogs like labs and goldies.
In 5 years, I'd like to CarePod in key travel markets where people want to fly with their pets. My goal is to be able to safely fly with my dogs in CarePod to any destination around the world and I will not stop until that happens.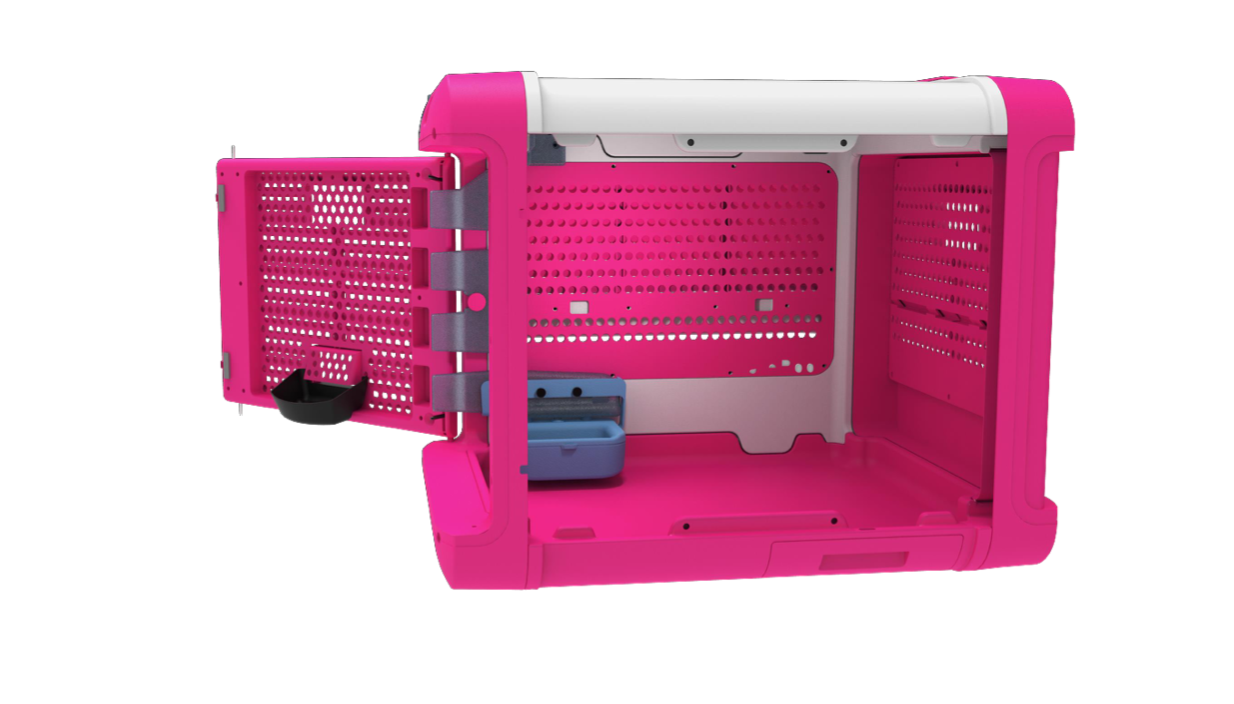 We went through four years of no revenue and then a massive spike after signing the Delta partnership. To be honest looking back I am not sure how we made it through the first four years. We were doing great till COVID19, and that has completely obliterated the market in which we operate. The year kicked off to an amazing start with Delta CEO Ed Bastian naming CarePod at his CES 2020 opening keynote speech to our well received joint launch with Delta in late January. Then COVID19 took down all of our potential customers in Asia Pacific, spreading to Europe, US and Middle East. These are tough times for everyone, and no industry is spared. We are really lucky to have partners like Delta Air Lines and our investors who are committed to seeing through this period of uncertainty together.
My co-founder and I relish the challenge that every day brings, we're constantly rolling up our sleeves trying new things, debating about all the possible choices that we can make and learning more about building a business and about ourselves every step of the way.
| Company Name: | CarePod |
| --- | --- |
| Founder: | Jenny Pan |
Comments