I worked in the furniture industry for three years, and in those years, I kept noticing that these companies were working off decades old business models. They kept producing the same traditional pieces they had been producing for forty to fifty years, just at lower and lower price points. There were about two thousand furniture companies out there doing the same thing and producing the same pieces as everyone else.
I also noticed that the suppliers were stuck in old mindsets and business models. They weren't interested in catering to the younger generation who were ready to start furniture shopping or diving into e-commerce. They assumed no one would buy from a website, and they didn't know anything about packaging for shipping across the country. They would deliver a sofa in a plastic bag!
After seeing so much potential for change, I set out to fill the void with stylish, affordable furniture for younger consumers. We wanted to disrupt the furniture industry with an entirely new way of doing things.
Was it a lightbulb moment or a gradual moment to start TOV Furniture?
I would say it was a moment born out of frustration. We just knew if we wanted to find what we were looking for, we would have to create it ourselves!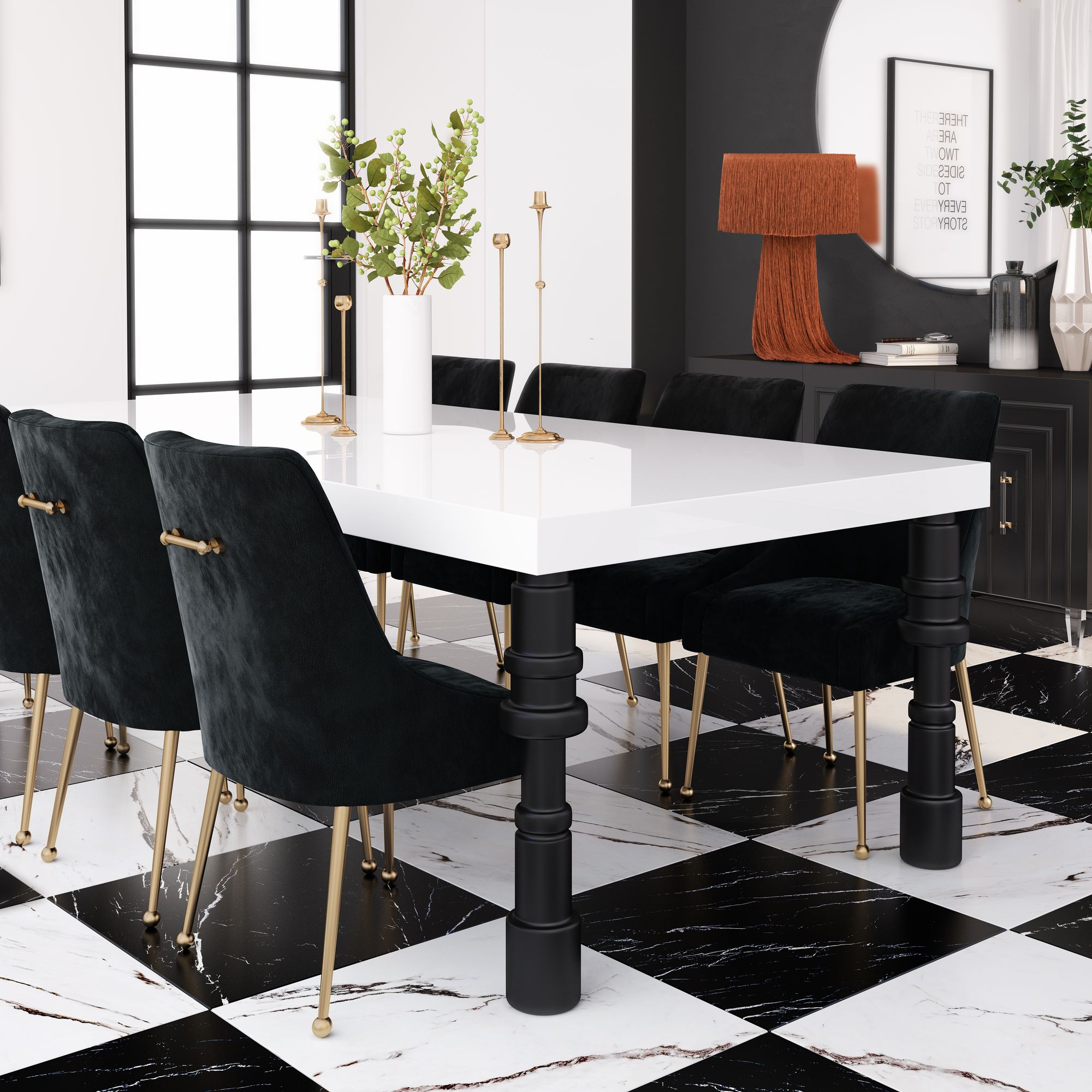 It was a big risk. We had no warehouse, we had never visited suppliers in China, we had no customers, and we had no product. We actually reached out to our first factory in China and asked them to ship two containers of product to California. Again, we had no warehouse at that time! For two weeks, I was scrambling to find a warehouse before the containers arrived!
How did you validate the idea?
I like to go by the philosophy of Napoleon. He had this idea that you have to go into battle, then strategize. If you strategize and strategize, THEN go into battle, all of your careful planning will go out the window. You go into battle, then you figure it out.
Did you have any experience/expertise in the area?
Not at all! Before TOV, I was actually in the real estate business as a licensed broker. Unfortunately, when the recession hit, real estate collapsed. We had just moved to the suburbs with our baby girl, and our first mortgage payment was due. We needed to look inward and find something new to get us through.
At that time, I was reading Tim Ferriss's The 4-Hour Workweek and feeling really inspired by this idea of e-commerce and drop ship businesses. As I searched around the internet, I found a website where this guy was selling furniture out of Dallas, Texas. The website wasn't functional at the time, and the phone number on the site wasn't even working, but I loved the idea and it was getting a lot of traffic. I bought his website and just like that, we were in the furniture business.
Who is your target demographic?
Our ideal customer is the millennial shopper and anyone who wants unique, fashion-inspired furniture at great price points.
What is the funniest/most strange customer request you've had?
We did have a customer call to ask if one of our pet beds would work for a pig. A few weeks later, we got a photo of Pinky the Pig in her new pet bed. She loved it!
How did you fund the idea initially?
My philosophy is very different from most start ups when it comes to funding. I really believe in slow and steady growth. When we started TOV, there were no investors, no loans, and no bank capital. We used the last $2,500 we had to purchase the website out of Dallas. From there, we used our profits to buy more product and grow the business.
We have done our best to run everything responsibly from the start. We sold things for more than what they cost, and hired good people to help us expand in different areas. To this day, TOV does not have debt.
Where did you meet your co-founder/founding team?
Well, I met her when I came home one day and we started talking about a business idea!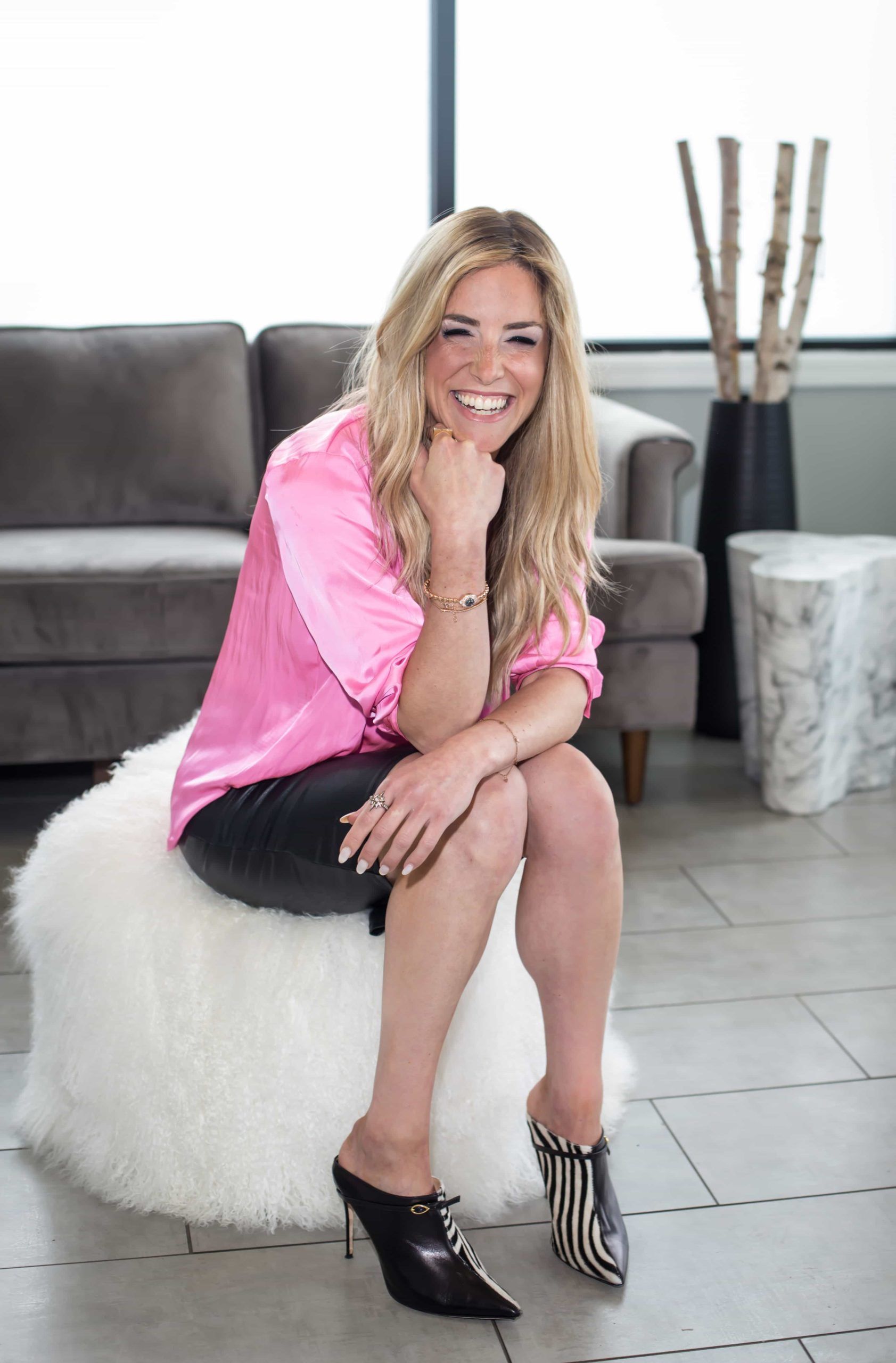 Jokes aside, my co-founder is my wife, Chaya. She was a preschool teacher of ten years when we started TOV, but I knew then that she had a fantastic eye for design. We were relatively young and still discovering our true potential, so it was the perfect time to start a new venture that we were both excited and passionate about.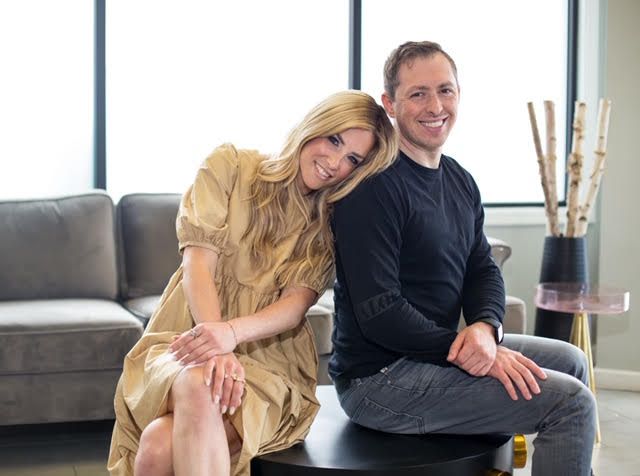 We were 21 and 22 when we got married. We met at a gym and got married a year later. Chaya actually asked me out — that's a true girl boss right there!
Any tips for finding the first employees?
This was one of the hardest things for us. It's something you can't learn in school. Instead, you have to learn how to hire and how to train from hands-on experience.
My best piece of advice is to interview as many people as possible. The more you do this, the better gut feeling you'll develop. You have to practice talking to and communicating with people. Some people are great at interviews, but they may not be the best fit for the job. Other people may not have had a job interview in years, but they're a great fit.
Secondly, come prepared with a list of questions so you can really get to know that person in a short period of time.
Finally, check their references. Have specific questions for them like, "Was this person always on time?" You'll get a much clearer understanding of the candidate and their qualifications.
Did you run any companies prior?
Since I was a kid, I have had the entrepreneur bug. I've always wanted to run my own business. I never went to college, but I always say that I got my business degree on the streets of Brooklyn.
When I was 20, I started importing these dried fruit energy bars from South Africa. I was selling them door to door to shops in New York City. That failed and lost all my money from working summer jobs and from my bar mitzvah, but I learned a lot about marketing and importing! It was an invaluable experience that I wouldn't have gotten in any college classroom.
I also tried importing olives from Italy. That taught me that I didn't like the food business — another lesson from the school of experience!
After the olives, I got into real estate with a friend who had opened a brokerage firm. Back then, the housing market in New York was getting exciting, but five years later, the recession hit real estate hard.
Clearly I got into a lot of things before furniture, but you have to swing a few times before you hit the ball!
What motivated you to start your own business?
I have always wanted to control my own destiny. I wouldn't last in a corporate, 9-5 culture — it's just not me. I come to work comfortably in jeans and ready to work. I also love having the flexibility of making my own schedule. Granted, I'm working 18 hours a day most of the time, but I like that I'm accountable to myself. It's your life, why not be able to have some control over it?
What were your family and friends first thoughts on your company?
They were laughing! My mom said, "Oh, he's in the furniture business now." Now she works for TOV!
What motivates you when things go wrong?
It's inevitable that things will go wrong, right? That's part of the excitement of life — you don't know how or if it's going to work. If we all know how things will work out, then life would be boring, and we don't like boring. That's why our tagline is DON'T BE BORING.
I actually like when things get a little difficult. If something goes wrong, that means my competition will have to cross the same bridge. It motivates me to figure out how to get past it and get even farther ahead of the pack.
Do you have any advice for someone just starting out?
My number one piece of advice is that you must have perseverance. You have to see your idea through. The beginning is always the most difficult part. Imagine a rocket ship taking off: during the first few minutes of lift off, it uses more energy than it does to circle the earth. It's called activation energy.
Starting a business is the same. At the beginning, you're going to have to work your butt off non-stop. You have to put in the work. You will get rejection, and you will meet obstacles, but if you want to be successful you have to be ready to work.
Secondly, you must be flexible with your ideas. Listen to your customers and to the market response to your product or service, then be willing to adapt accordingly. You have to have the willingness and desire to learn — don't make the mistake of thinking you know it all.
What has driven the most sales?
I think our biggest driving force has been Instagram and social media. It has allowed us to get our message out there. We got to share our ideas and get feedback, even when we weren't selling directly to consumers.
What are the top 3-5 apps your business could not run without?
UberEats - I don't know how we lived before UberEats! Instagram - Instagram has been instrumental in getting our name and ideas out there. Whatsapp - This is very important to us so that we can easily communicate with our overseas partners all day long. Netsuite - This ERP allows us to run our systems and crunch the numbers on what's happening with our inventory, fulfillment, etc.
What are your favorite podcasts?
I'm not a podcast guy, but I do like to educate myself with YouTube. Tom Bilyeu has a fantastic channel where he interviews some really intelligent people.
What are the next products you're working on?
We are extending into the whole home. TOV started with a focus on living room pieces, and we eventually expanded into dining room and bedroom options.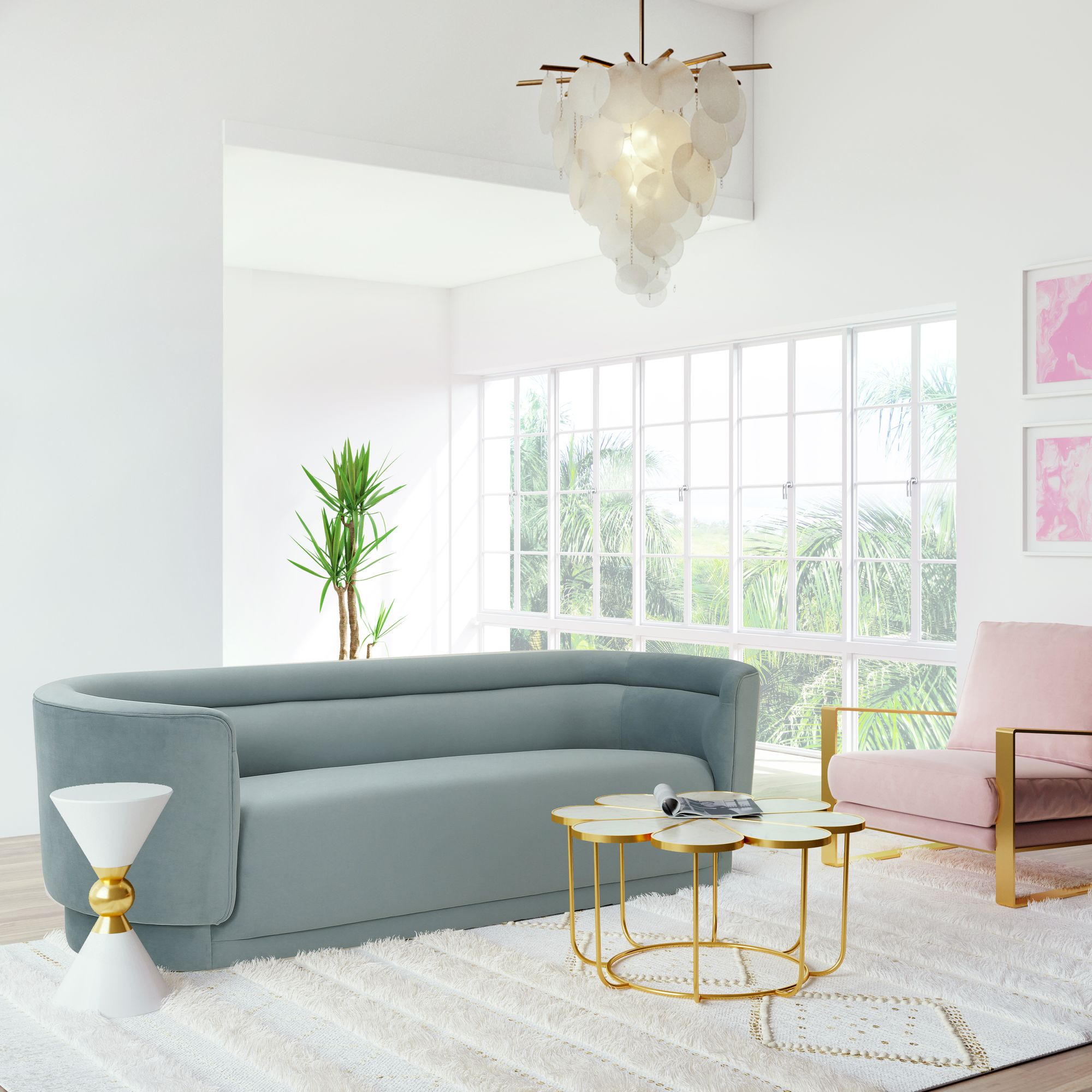 Now we're working on collections to furnish your entire home and also getting into hospitality. There might be some cool pieces coming to a hotel or resort near you!
Where do you see the company in 5 years?
I want to see us keep growing at this accelerated pace. I also want to see TOV become more known in the furniture industry both domestically and abroad. We're doing a lot to get our name out there. Traditionally, furniture brands are not well known. You'll see a lot of private label products in different stores under numerous different names. We want to make TOV a known and trusted brand.
What does current revenue/growth look like?
I'm happy to share our growth — we are averaging 40% year over year growth, which is above our target growth rate. It's challenging to keep this up with demand and planning, but it's a great problem to have!
| Company Name: | TOV Furniture |
| --- | --- |
| Founders: | Bruce Krinsky + Chaya Krinsky |
Comments