High Spirit Bags create stylish anti-theft backpacks to protect the user from pickpockets while they travel. Their bags are essentially beating crime. They started in 2013 and we have grown exponentially. Their first cash injection came from Richard Branson and he gave them money simply based on prototype. They hadn't even put the product into full production yet. Once they received the cash they used it to build their business further.
Was it a lightbulb moment or gradual moment to start High Spirit Bags?
My brother and I love travelling and we went to New York. It was our first time visiting New York and we were really excited to experience the big apple.
When we arrived, we were in saw of how busy and loud the city was. We stayed in a hostel in Chinatown and the manager of the hotel asked us where we were from and we replied 'London, UK.' He was also pretty excited to meet two guys from London. While we were talking and he mentioned to us that we should be careful because there are a lot of pickpockets in New York that target tourists in crowded areas. When he gave us this piece of advice, we went from excited wide-eyed tourists to paranoid tourists. When we went to visit Times Square we felt on edge and instead of wearing our backpacks on our back, we started wearing our backpacks on our front to protect us from any sneaky pickpockets. Wearing our backpacks on our front felt very cumbersome, uncomfortable and we felt silly wearing our backpacks in an unconventional way.
The lightbulb moment happened when me and my brother got into the taxi. My brother stated that wearing our backpacks like this does not make sense. He also went on to enquire if someone has created a backpack with the zip on the back of the bag. We both was not sure so we checked Google and found that nobody had created one yet. So my brother quickly did a few sketches to see if the idea would work. When we got back to London, we did some further research and found that the idea had still not been created. I then decided to research to see if we could patent this idea and we found that we could. We created some samples and we soon rushed to patent the design.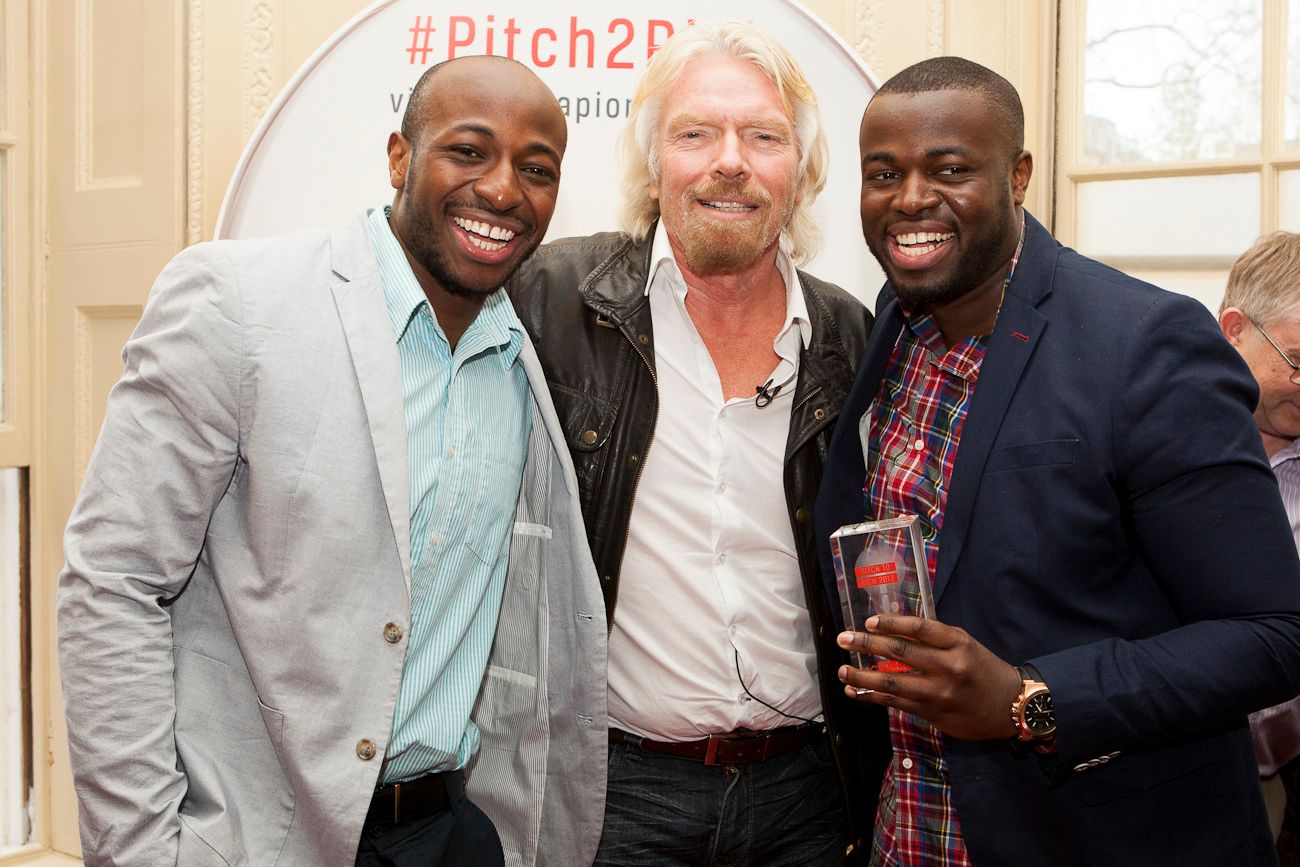 Then we saw on Twitter an opportunity to pitch to Richard Branson and win £5000. Me and John decided to apply and we won the opportunity to pitch to Richard Branson. The whole pitching experience was surreal. During this time we had only sold a few of our samples (at our local gym) and our bag was still in the prototype stage. After pitching to Richard Branson we found that we had won the competition and won £5000 and mentoring. We couldn't believe it. All of a sudden, we were featured in the national and international press and the profile of our brand grew.
We used the money to create our website, buy more inventory and invest in marketing.
How did you get your first three customers?
We got our first three customers at our local gym. My brother and I love going to the gym and we had a very good relationship with the gym owner. The gym owner had a small shop in the gym that sold supplements, gym clothing etc. and asked if we could sell our sample bags in his shop to test the market. He said yes and within a week we sold out of bags. All of our customers came from that gym.
How did you validate the idea?
We validated the idea by selling at our gym first to see if there was any demand. As we were selling bags the only heavy users of bags were travelers/commuters and fitness enthusiasts.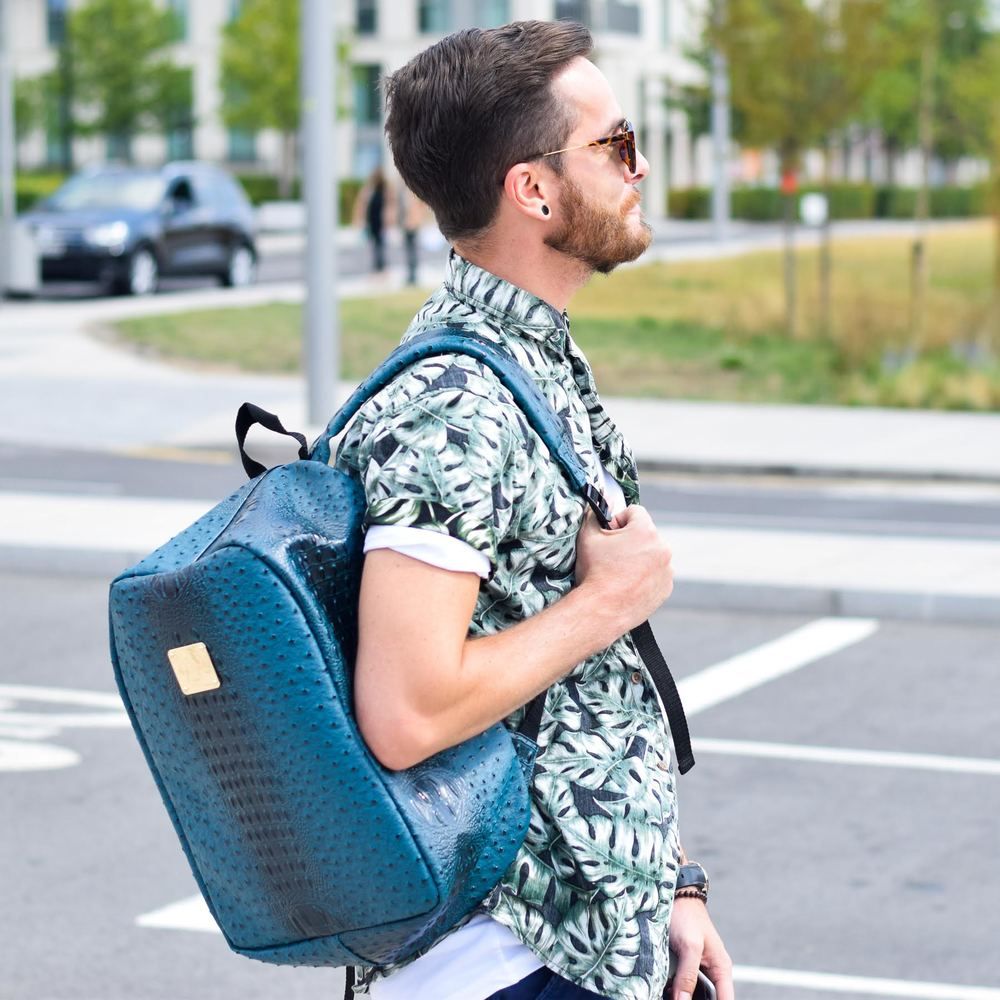 During that time we didn't know the best of efficient way to reach travelers, so we just quickly tested the market we knew best and that was quickly accessible.
Did you have any experience/expertise in the area?
My background is Marketing and Advertising and I had worked in a number of marketing and advertising agencies where I developed my experience in branding and marketing. These skills enabled me to implement them into my business to make our product desirable for the customer.
My brother's background is in Fashion and Textiles and he was a Brand Manager at Alexander McQueen, this enabled him to understand fashion and function. It also gave him great experience in understanding different stitching techniques and different types of fabrics.
Have you raised any money? How much?
We raised £10,000 on our Kickstarter, but we have not raised since then. Currently we are on way to making £100,000 in sales this year. We have entirely bootstrapped the business and it enabled us to thrive and continue to succeed during these unique times. Since then, our overall social media audience has grown to over 15K. We have a strong following of travelers who enjoy our products. This is our first business, so we take on the lessons and quickly implement them into our business. We believe in moving quickly and putting our products and processes out there and refining later.
What regulatory approvals did you have to go through?
We didn't have to go through any regulatory approvals, but we wanted to ensure that we trademarked our brand and also patented our idea to protect us from copycats and to give us the opportunity license our idea in the future.
Who is your target demographic?
Our target demographic are Men and Women between the ages of 25 to 34. They love to travel and see the world.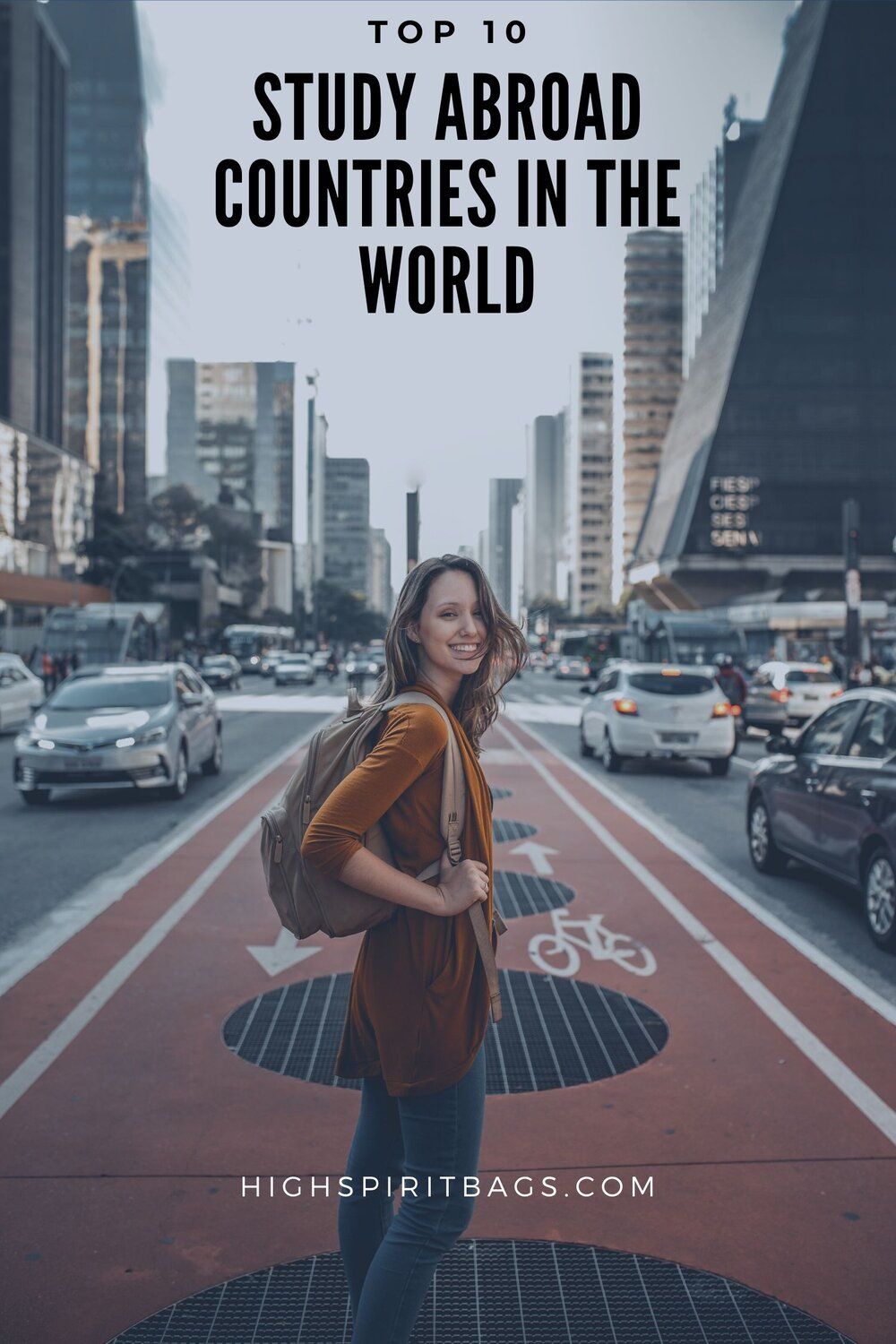 They also have a passion for Life and experiencing new things.
What is the funniest/most strange customer request you've had?
We make custom bags and we had a customer who wanted us to make a rainbow backpack for them. We have never made a backpack in that style before. As our backpacks are made in London we took it on as a challenge and figured out how to make the backpack to best of our ability. The customer was very happy with their bag and we are glad we succeeded in making our customers backpack dreams come true.
How did you fund the idea initially?
Me and my brother were both working in our respected jobs at the time and we were using our salaries to fund our business. When we won the £5000 and also successfully raised over £10K via Kickstarter it helped to further boost the growth and profile of our company.
Where did you meet your co-founder/founding team?
My brother is the co-founder and we met each other since birth and grew up together. We are pretty close so we are always talking about business strategy and the growth of our company. In terms of our founding team, they are made up of our next door neighbours who helps us with content marketing and videography.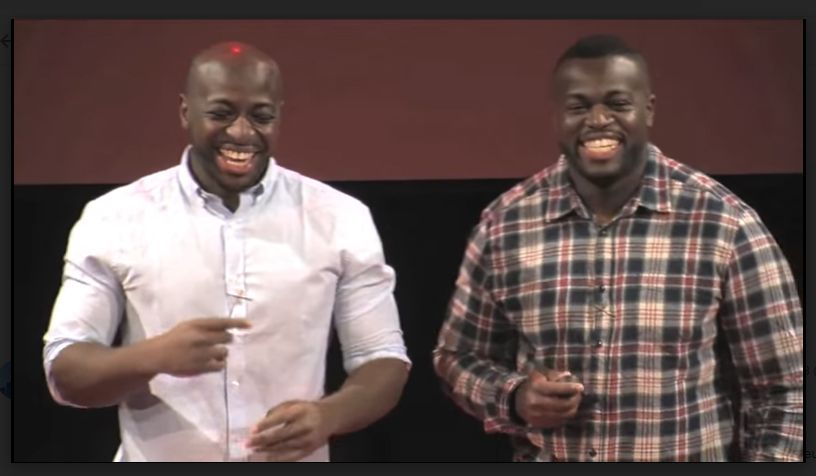 Our team is small and close and we pride ourselves on getting things done in a timely manner.
Any tips for finding first employees?
If you are bootstrapping I would advise to take on a freelancer on a project by project basis. You can find freelancers on platforms such as Fiverr or Upwork. If you needed a videographer, or a social media marketing manager. These platforms offer a wide range to choose from.
Another way to find your first employees is look at your personal network and seek out people who have the skills that you need for your business and ask for their help and negotiate a salary or some type of payment for their work.
Did you run any companies prior?
No, I was working as an Account Executive at an Advertising Agency in London and John was working as a Brand Manager at Alexander McQueen. This has been our first official business and everyday we are learning something new and our committed to our path of making our brand a house hold name globally.
What motivated you to start your own business?
Me and John wanted to solve a global problem in our own way. There were so many times we saw an invention come to Life and said to ourselves 'I came up with that first' and didn't do anything about it. We made a promise that if an idea came to us we would not sit on it, we would bring it to Life and make it a reality.
What were your family and friends first thoughts on your company?
My family and friends were very proud and supportive. They even bought some bags from us and shared our brand with their friends on social media. Our family and friends have been our foundation in keeping us grounded and committed in our goals.
What motivates you when things go wrong? What is the end goal?
When things go wrong. I always remind myself of the reason why we started.
The thing that motivates me is making my family proud and also making a positive impact in people's lives globally. It motivates us everyday to produce great products and to also provide great customer service in the process.
Do you have any advice for someone just starting out?
I would say, if you have an idea for a product or service just put it out there. It does not have to be perfect. I feel that perfection usually stops people from launching their businesses. I believe that you should always launch and refine later. The sooner you launch. The sooner you will know what works and doesn't work so you can make it better for your customers over time.
What has driven the most sales?
Instagram Influencers and Facebook Ads has driven the most sales. Our product is very visual and needs to be demonstrated in order for people to see how the anti-theft backpack works. We found that by running campaigns with influencers they could demonstrate the bag on IGTV as a video as a static image. This gave potential customers a clear understanding of our product and how it benefits them.
Also Facebook Ads enables us to find new customers and show our ads to them with ease. This has worked well in terms of increasing sales volume and average order value.
What is stopping you being 3x the size you are now?
Nothing is stopping us at the moment. For us, it is to remain consistent and continue to make amazing products for our customers. As we are in fashion and travel. We are very aware of the trends happening in the industry, so we always do our very best to keep our finger on the pulse so we can continue to be inspired to innovate to stay top of mind for our customers.
How do you protect yourself from competition?
We patented our design. We have patented our design in all the major international markets. Our anti-theft design is our main USP and we have fully protected it so it protects our brand from our competition.
Do you have any trademarks/IP/patents?
Yes we do. We fully own all the patents for our design in all of the major international markets.
What are the top 3-5 apps your business could not run without? Why are they essential?
Instragram essential for Instragam Influencers. It is important for us to analyse and see which parts of our content is effective in bringing us traffic, follows and engagement. It enables us to keep interacting with our audience and grow our customer base.
Canva enables us to make creative assets for Instagram, Youtube and our packaging. It is a fantastic tool for those who have limited skills in photoshop to create fantastic brand assets.
Facebook is essential for us to manage our Facebook Ads, which is very important in driving sales for the business.
What are your favourite books?
1. Traffic Secrets by Russel Brunson
2. The One Thing by Garry Keller and Jay Papasan
What are your favourite podcasts?
1. Joe Rogan Podcast
2. Noah Kagan Podcast
3. Andy Frisella – REAL AF Podcast
What are the next products you're working on? Are there any releases you can tell us about?
Working on some new style of backpacks. Working on some new colours. We will be releasing the mini backpack in a few weeks
What is current revenue? If you don't mind sharing
Current Revenue is £100K and we are currently on track to beating that. We have consistently had a year on year growth of over 50%.
Where do you see the company in 5 years? Would you ever sell?
We see our company making £100K a month and becoming a household name. Yes, we would consider selling our business if the price is right.
| Company Name: | High Spirit Bags |
| --- | --- |
| Founder/s: | Joshua Okungbaiye |
Comments