Hey, I'm Theo Lee, co-founder of KPOP foods, a brand that welcomes everyone to taste and enjoy Korean foods and flavours. Our current products include 4 different sauces (KPOP Sauce, a Korean chili sauce based on my grandma's recipe using gochujang, KPOP XXX Sauce, a flavorful Korean hot sauce based on the original KPOP Sauce, KPOP Kimchi Mayo Sauce, a one-of-a-kind spicy and tangy aioli, and KPOP Honey Glaze Sauce, a sweet chili sauce made from honeyed Korean chili paste, or gochujang, chili peppers, jalapeno, garlic, lemon, and lime) and a premium roasted seaweed snack (KPOP Sea Snacks).
Mike Kim, my co-founder, and I met at business school at UCLA Anderson where we would take large groups of friends to Korea town in Los Angeles to enjoy Korean food. The Korean atmosphere and culture quickly won over our friends and that is what sparked the idea to create KPOP. We wanted to recreate that atmosphere and share the Korean BBQ experience with the world
We wanted to build a Korean food brand that people could resonate with and embrace and that represented what Korean food meant to us. Growing up in Korean American families, Mike and I were fortunate to be surrounded by Korean food all the time. However, along with the food, our families instilled a key concept of connecting Korean food with family, friends, and fun.
Prior to starting KPOP Foods, Mike served in the army and I worked in finance and banking so neither of us had a background in food or consumer packaged goods. Thankfully, my grandma had an amazing recipe for a Korean chili sauce that she used to send to me when I was in undergrad. My friends used to love it, putting it on pretty much everything. I told Mike about it and he convinced me to make a batch myself. My grandma was initially pretty reluctant, but she finally gave me the recipe and that was the birth of our first product, KPOP Sauce.
We were fortunate to have a lot of friends and classmates willing to try samples and provide valuable feedback. Once we felt like the recipe was close, we began running video-recorded focus groups to test out the sauce as well as our brand messaging. Finally, we felt like we were ready to launch.
Why did you choose to launch on Kickstarter?
After a lot of research and discussions, we felt that Kickstarter was the best avenue for us to launch KPOP Sauce. By this time, we had built a fairly large following and community, thanks to our samples, and we felt that Kickstarter served as a great way to validate our idea. Here's a LinkedIn blog post covering to our Kickstarter story and how our community helped us make our Kickstarter campaign a huge success. In short, we were able to reach our goal of $10,000 in under 8 hours and our campaign became a Kickstarter "Project We Love" and later a "Project of the Day". We ended the Kickstarter campaign having raised $37,627 from over 1,200 backers and successfully fulfilled all our orders in August and began selling nationally through our website in September 2017.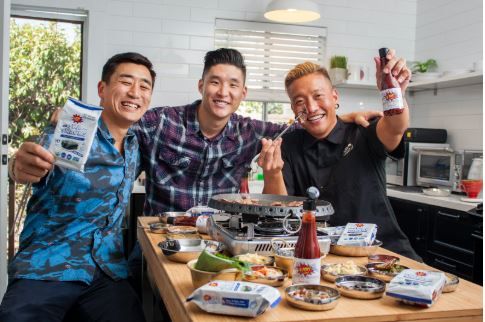 Through the traction from Kickstarter, we were able to raise an initial investment of $150,000 from several different investors. In April of 2018, we had just launched our second product, KPOP Sea Snacks, and we were looking to raise additional capital. It was right around this time when we began working with SeedInvest, an equity-crowdfunding platform. The process was fairly intensive as we had to provide company financial statements, a company overview deck, due diligence materials, and more. At the same time, we also began talking with celebrity chef Chris Oh, the founder of Seoul Sausage and winner of the Food Network's Great American Food Truck Race. After several meetings, in August 2018, Chris joined KPOP Foods as our Head of Product and Product Development, and during that same month, we successfully closed our SeedInvest campaign having raised $217,100 from over 50 different investors. With the capital and Chris, we launched our three newest sauces – KPOP XXX Sauce, KPOP Kimchi Mayo Sauce, and KPOP Honey Glaze Sauce.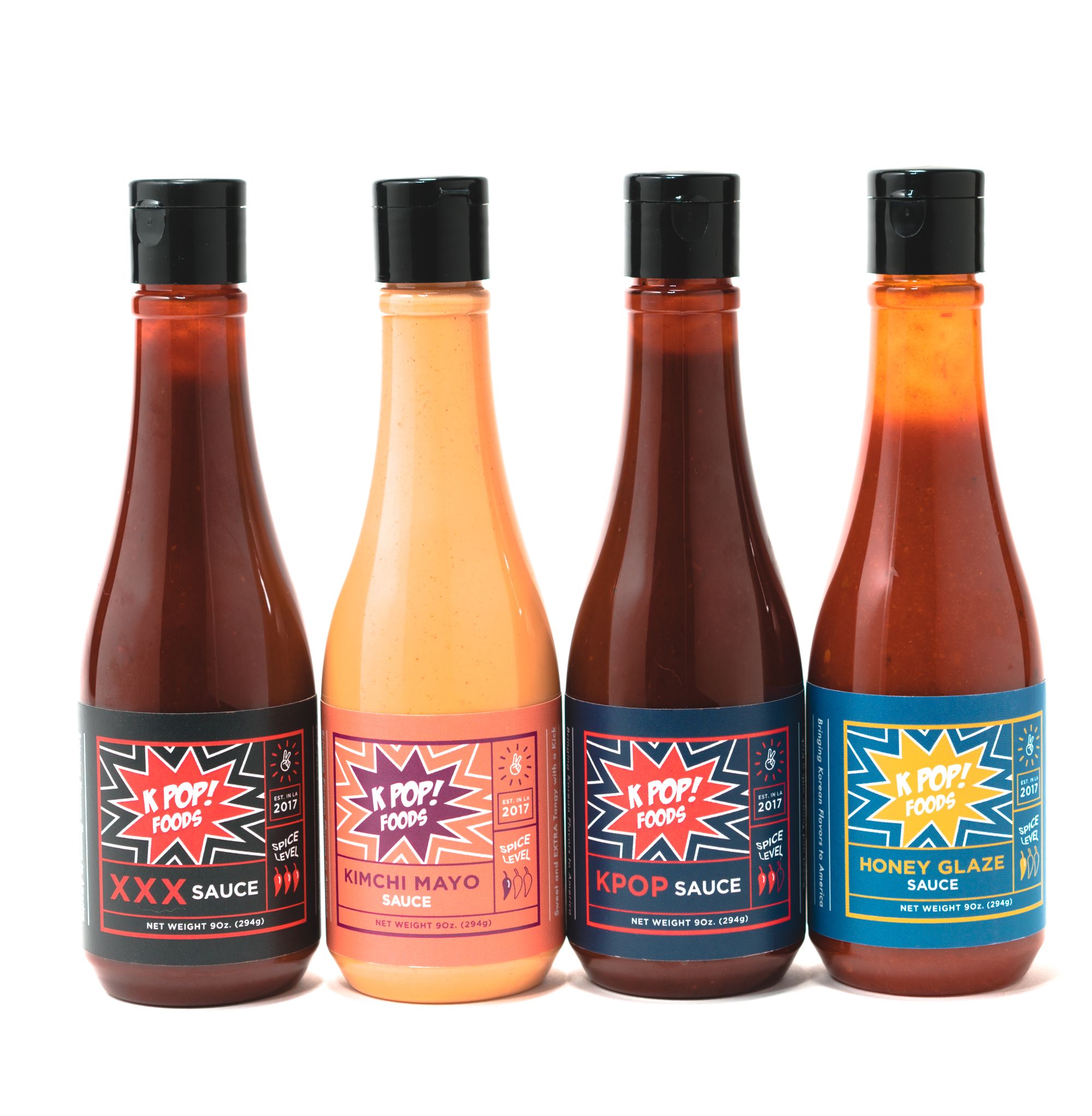 In April of 2019, we were growing quickly online via our website and Amazon and were getting interest in retail distribution. We knew that in order for us to support retail, we needed additional capital, and this was when a local venture fund, Strong Ventures, began showing interest in us. By May 2019, we closed another $232,500 investment round led by Strong Ventures. With that capital, we've successfully expanded into grocery with our biggest retailers being Bristol Farms and Gelson's.
Who is your target demographic?
Our target customers are people who have had some sort of exposure to Asian cuisine. Many of our customers are from the west coast, east coast, and Texas and are typically non-Asian. Depending on the product, we've seen different customers really embrace the product. For example, our original KPOP Sauce really took off with the BBQ community given its use case as a marinade and BBQ sauce. We were fortunate to get YouTube influencer, Ballistic BBQ, to feature KPOP Sauce in a burger which helped it take off within the BBQ community. Similarly, KPOP Sea Snacks was featured in the P100, a limited-time co-branded subscription box by FabFitFun and Pinterest, and this helped us gain a large female audience that was drawn by Sea Snacks healthy attributes of being a low calorie snack and a great source for essential micro-nutrients.
...and how do you attract them?
From a marketing perspective, we focus a lot on social media, content, partnerships, and event marketing. Social media serves as a great way for us to engage with our customers and educate them on Korean food in general – from featuring prominent Korean restaurants, to showcasing recipes using our sauces, to highlighting campaigns and other updates.
On the partnership and event marketing side, through Chris's network, we've been able to partner with some really amazing brands including Dog Haus, a nationwide craft hotdog and burger restaurant with 40 locations, Coachella, a prominent two-weekend music festival in Southern California, and the San Diego Bay Wine and Food Festival, a week-long food and wine event.
We also recently were a part of TenderFest, a local chicken tender festival and competition here in Los Angeles, where we put our Korean fried chicken using KPOP Honey Glaze Sauce against chicken tender concepts by Wolfgang Puck, Nancy Silverton, and Tim Hollingsworth. We were also a part of Thrillist's 100-course meal and Cassell's Hamburgers week-long 70th anniversary celebration.
From a sales standpoint, Amazon Prime has been a really great channel for us. It took time for us to fine-tune our digital marketing strategy to Amazon, however we're now seeing it grow to fairly significant levels. As I said earlier, retail and distribution into grocery stores is also growing fairly quickly for us, especially as we pick up new accounts and chains.
Regarding funny or strange interactions with customers, we did have one person ask if we thought our sauces would go well with milk and cereal haha – that's one combination I haven't tried our sauces one but I'm pretty sure it wouldn't be the best use case… then again, you never know.
Did you run any companies prior to KPOP foods?
Prior to starting KPOP Foods, I worked for four years finance and banking as an Analyst and Associate and then spent one year as a Manager of Finance and Business Development at an early stage fintech startup, while also attending UCLA Anderson for my MBA. I applied to business to get my MBA because I knew I wanted to eventually start my own company, but I didn't have any significant exposure to marketing, operations, etc. and I thought UCLA Anderson was somewhere I could gain that experience. Going into UCLA Anderson, I never thought I'd come out with KPOP Foods, but I'm incredibly grateful to have met Mike and to be able to pursue this opportunity.
I also gained a lot of experiences from working at the early state fintech startup as I helped the company raise an initial seed round and was involved in key business initiatives. Combining my experiences there, along with business school, I was able to transfer a lot of key learnings and develop my own principles on startups and entrepreneurship into KPOP Foods.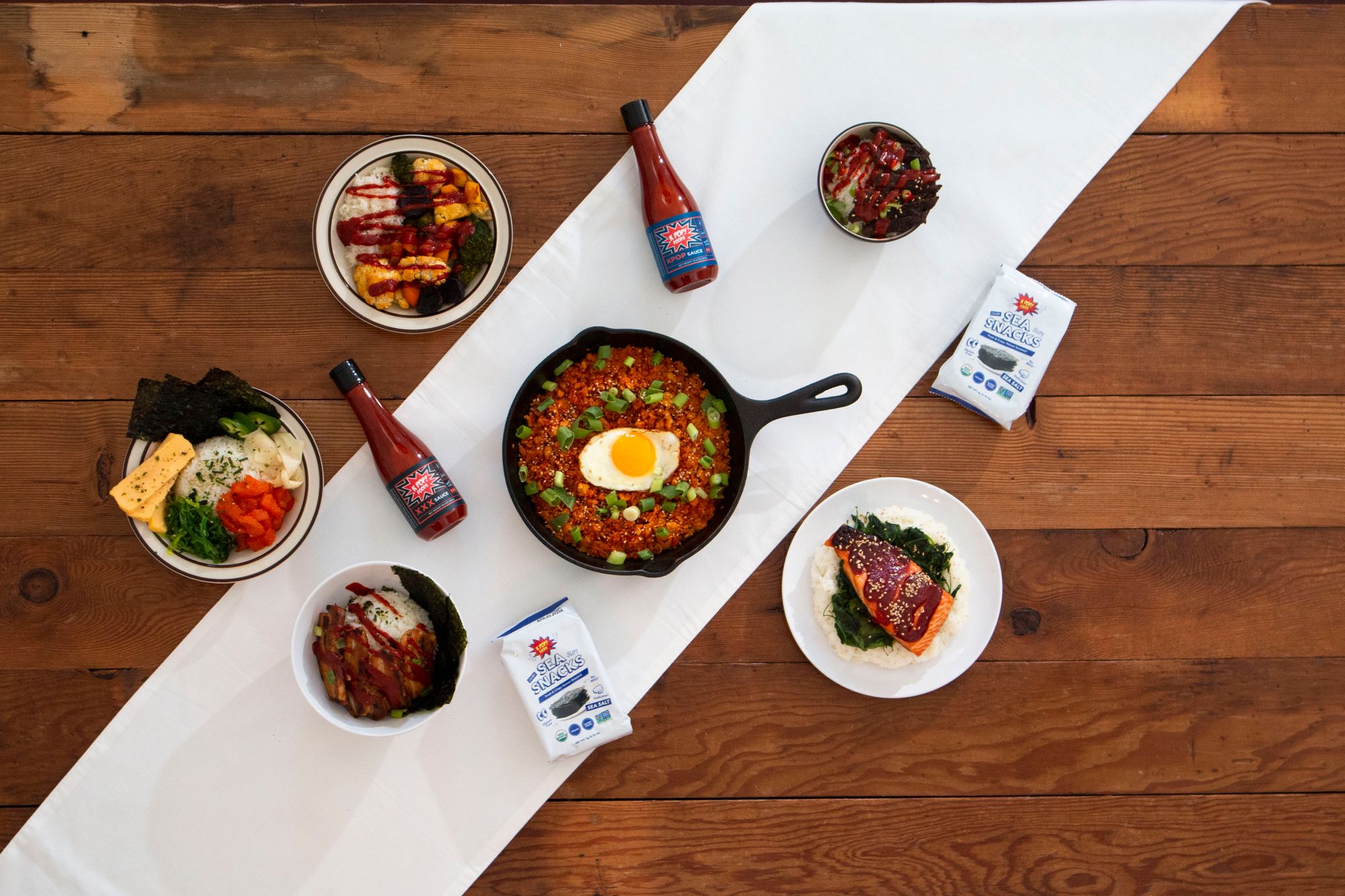 My friends and family have been nothing but incredibly supportive of KPOP Foods. Mike and I are incredibly fortunate to have a great support network in our family, friends, and former classmates – we definitely know that without them, we wouldn't be where we are today.
Do you have any advice for someone just starting out?
One of the greatest things I've learned from starting KPOP Foods is the importance of networking. When we were working on our business plan prior to launching on Kickstarter, we spent a lot of time doing research online. However, it wasn't until we began talking to people in the industry that we began to learn so much more. For example, I was able to speak with the founder of another food company that was doing something very similar to us, but with Indian food. He had been running the company for over 2 years at that point in time and shared with us some really key insights into retail distribution and unforeseen costs. It was a major reason why we decided to start our distribution online as opposed to going straight into retail stores.
It was also through networking that we got connected to our current manufacturer, or co-packer, and our food scientist. In the beginning, I took the approach of finding a list of potential co-packers and calling them to talk about our project – if you've ever worked with manufacturers, you'll learn that time is money to these people and I got nowhere with this approach. Thankfully, we had met with someone well-known in the food CPG space and he connected us to several great co-packers. Once we identified a co-packer we wanted to work with, we then began learning about the FDA process and the importance of having a reliable food scientist, another person we were fortunate to connect with via a family friend. Early on, I can't stress enough the importance of networking with people in the industry and asking questions – you learn a lot more from hearing about people's prior experiences and insights than you can imagine and a lot of this is incredibly helpful early on as it can allow you to avoid big, and expensive, mistakes.
Alongside networking, I've also realized the importance of prioritization, especially when you're resource constrained. As any entrepreneur will tell you, there's always a million things that need to be done and there's only so many hours. On top of that, early on, you likely don't have a huge workforce and are likely working with part-time employees, contractors, consultants, and interns. Being able to prioritize and focus on the key things at hand is critical, especially during the early stages of a company, and this gets really hard as opportunities begin coming your way – from marketing events, networking opportunities, etc. It's really important to be able to focus on what the important things at hand are and how to allocate your resources appropriately to continue operating.
Regarding advice for people in the early stages, the biggest thing I can say is you eventually just have to go for it. There's no amount of research, testing, networking, etc. that someone can do to fully feel ready to launch a company or product and so at a certain point, you have to take that chance and go for it. A lot of things will happen, from poor feedback, to production or operational issues, to also positive things from press and media mentions, to new customers and great opportunities, however you'll never see this until you take the dive and launch.
What tools and apps help you run your business efficiently?
Thinking about apps, or services, the key ones we've been using are Klayvio, Slack, and Shopify. Klayvio is an email marketing service that connects with our Shopify account. We initially started off with MailChimp but switched over to Klayvio when MailChimp ended its relationship with Shopify. Klayvio offers an easy way to segment your customers' emails, visualize your email flows, and quickly create your email campaigns. Email marketing is critical for our online sales and so using a strong platform, such as Klayvio, has gone a long a way for us.
We use Slack as our main internal communication tool, aside from email. Slack is great as it allows us to track different conversations, but also share pertinent files for the group and channel. When you're working on different projects at various stages, it can be hard to keep things organized and Slack offers a way for someone to quickly get brought up to speed and see how things are moving.
Finally, we host our website on Shopify, which has served as a great platform for our website/e-commerce platform. While it takes time to become efficient at building different pages on Shopify, the backend analytics are great, from tracking sessions, conversions, etc. While we also supplement our website analytics with Google Analytics, Shopify offers a basic set of metrics and payment processing that are great. Additionally, being able to connect apps such as Quickbooks, Klayvio, and other services, makes the platform even more powerful.
What's next for KPOP Foods?
Going forward, while we're growing our online revenue channels, we'll be very focused on expanding our retail footprint as our goal is to expand into 200+ mainstream grocery stores by the end of next year. Bristol Farms and Gelson's have been great partners, allowing us to better understand how compete on retail shelves through samplings, promotions, and PR. We're focused on landing some new accounts at the start of the next year and have already begun several conversations.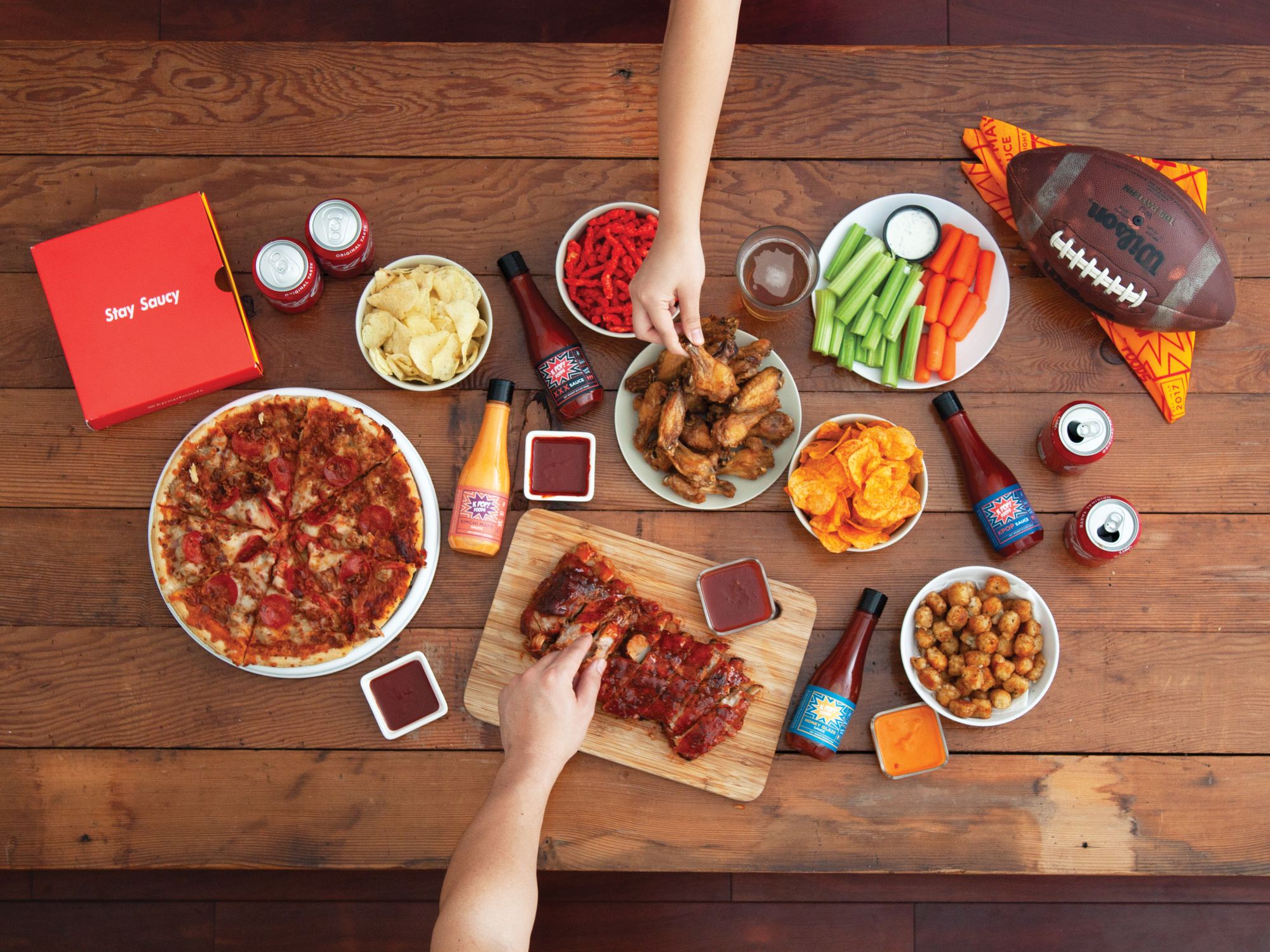 As we continue to grow and expand, we're also on track to raise another round of funding to support our operations and build our brand. To date, we've raised nearly $700,000 in capital and in the first quarter of 2020, we'll be looking to raise $1.0 to $1.5 million. With this capital, we'll also be looking to release several new Sea Snack flavors, as well as begin working on some new products that we're very excited about. Stay tuned for more!
| Company Name: | KPOP Foods |
| --- | --- |
| Founder: | Theo Lee and Mike Kim |
Comments