MakersValley is an online B2B service platform that connects fashion designers and brands from anywhere in the world to a network of highly vetted Italian apparel manufacturers.
This tool not only helps these businesses get qualified factory quotes; it also assists them to project manage every step of the production process, from fabric sourcing to product delivery.
Was it a lightbulb moment or gradual moment to start MakersValley?
Gradual moment. Originally, our plan was to sell our own Italian mens suits to boutiques in Manhattan. I collaborated with Tiffany Chimal, our Co-founder and COO, and an Italian artisan who was a family friend in Naples, Italy, to make us three different men's suit samples that we could start wholesaling to boutiques in New York.
We spent almost 5 months cold calling and knocking on boutique doors in New York to showcase our 100% Made in Italy suits. Everyone loved the suits, but no one wanted to buy them because of the high price point (they could easily find a Made in China suit in New York's China Town at half the cost) and because most of the boutique owners said they'd prefer to create their own Made in Italy clothing line to sell rather than buying and selling wholesale products from Italy. After having several boutique owners ask if we could connect them to Italian artisans and factories who could produce small batches of unique and high quality products under their brand label, we decided to develop a service to do exactly that.
After making that decision, we created a simple landing page that offered to connect boutique owners to Italian artisans to help them create their own clothing line and fight the Amazon effect. That's how MakersValley started.
How did you get your first three customers?
We got our first two customers from cold calling and walking into their boutiques in New York; the third we received from a referral from the company PatternMakers. We had a call with PatternMakers and asked them to refer any of their customers who were looking for manufacturers to produce small batches of 30-100 products, which no other clothing manufacturer in the U.S. was willing to do, due to restrictive minimum order requirements. In our first year, we were able to obtain the first 16 beta testers of our service through cold calling, walk-ins, and referrals from partners like PatternMakers.
How did you validate the idea?
In the first year of MakersValley, we hadn't developed our software-as-a-service platform, so we managed the entire customer process offline through emails, phone calls, and in-person visits. It was the best thing to do at this phase of early growth, even though it was the hardest. Doing so many 1-on-1 interactions gave us a window into the minds of our early customers, helping us to understand how we could better serve them and how our eventual tech platform could best serve their process.
One of the best validation conversations happened with one of our first boutique customers in Brooklyn. He explained to us how much money our service was really saving him. He was tired of shopping in the garment district in NYC without good results. Instead, using MakersValley, he could get unique, quality clothing, a dedicated account manager, and save thousands of dollars on flights to Italy to meet directly with Italian clothing factories.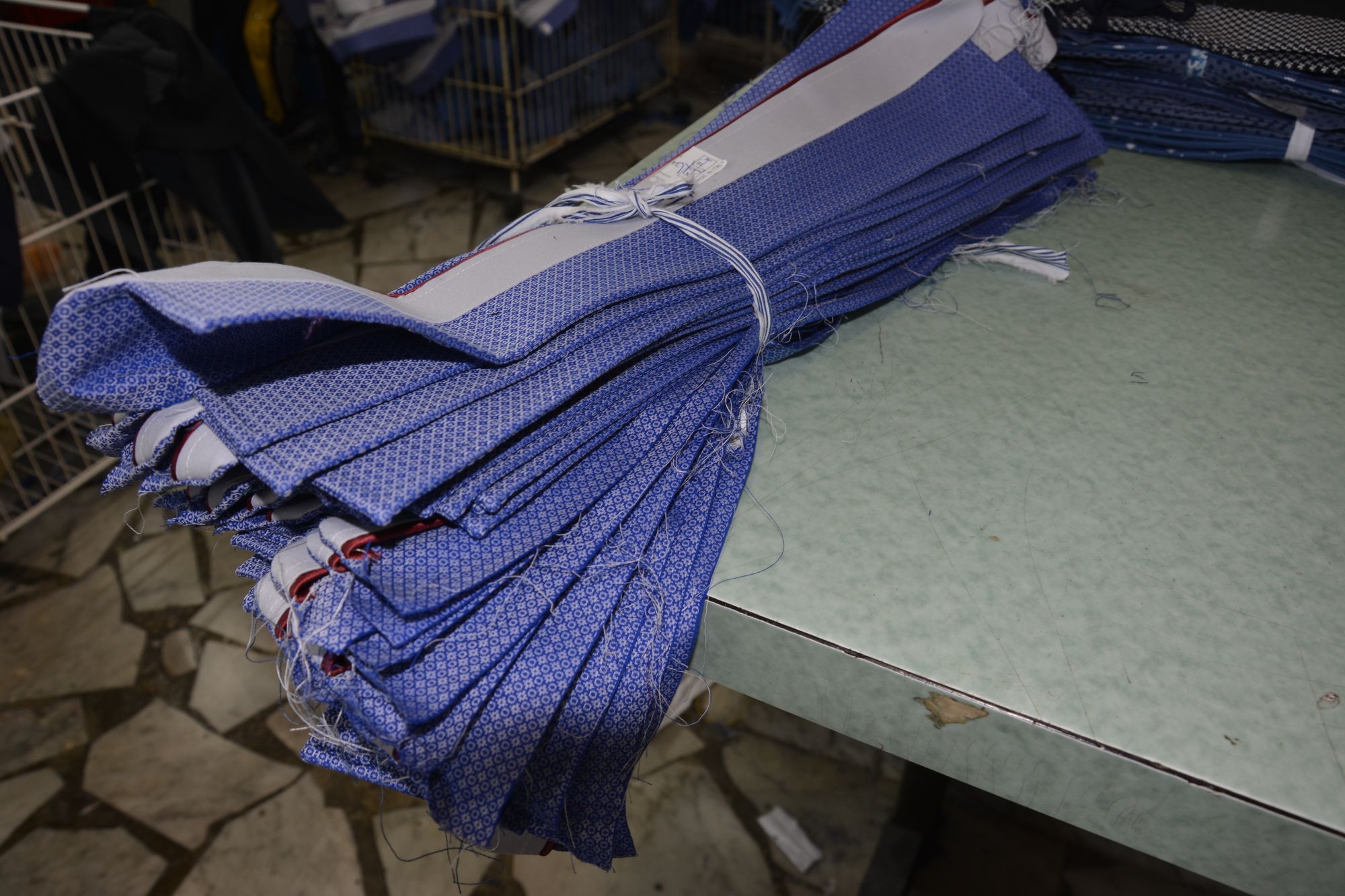 Conversations like these told us that we had a great idea, and that fashion designers saw value in a service like ours that gives them the unique opportunity to create their own Made in Italy capsule collections, access specialized artisans, and get help throughout the entire manufacturing process from sourcing fabric, to cut & sew, to shipping. Some of our subscribers do not have any fashion experience but always dreamed of starting their own clothing line. They use our service because we walk them through the entire sampling and production process and allow them to connect with expert artisans who help them choose the correct fabric and produce their garment.
Did you have any experience/expertise in the area?
I was raised by clothing boutique owners, fed by a seamstress, and mentored by a shoe distributor. In the summers, I would help my family run their clothing shop. Since age 11, I would go and meet Italian factory owners in my hometown, collect the "defected" scrap clothes from the factories rejected by high-end brands during the quality assurance check, and bring them back to my mom's shop to sew in and sell under our family's clothing label.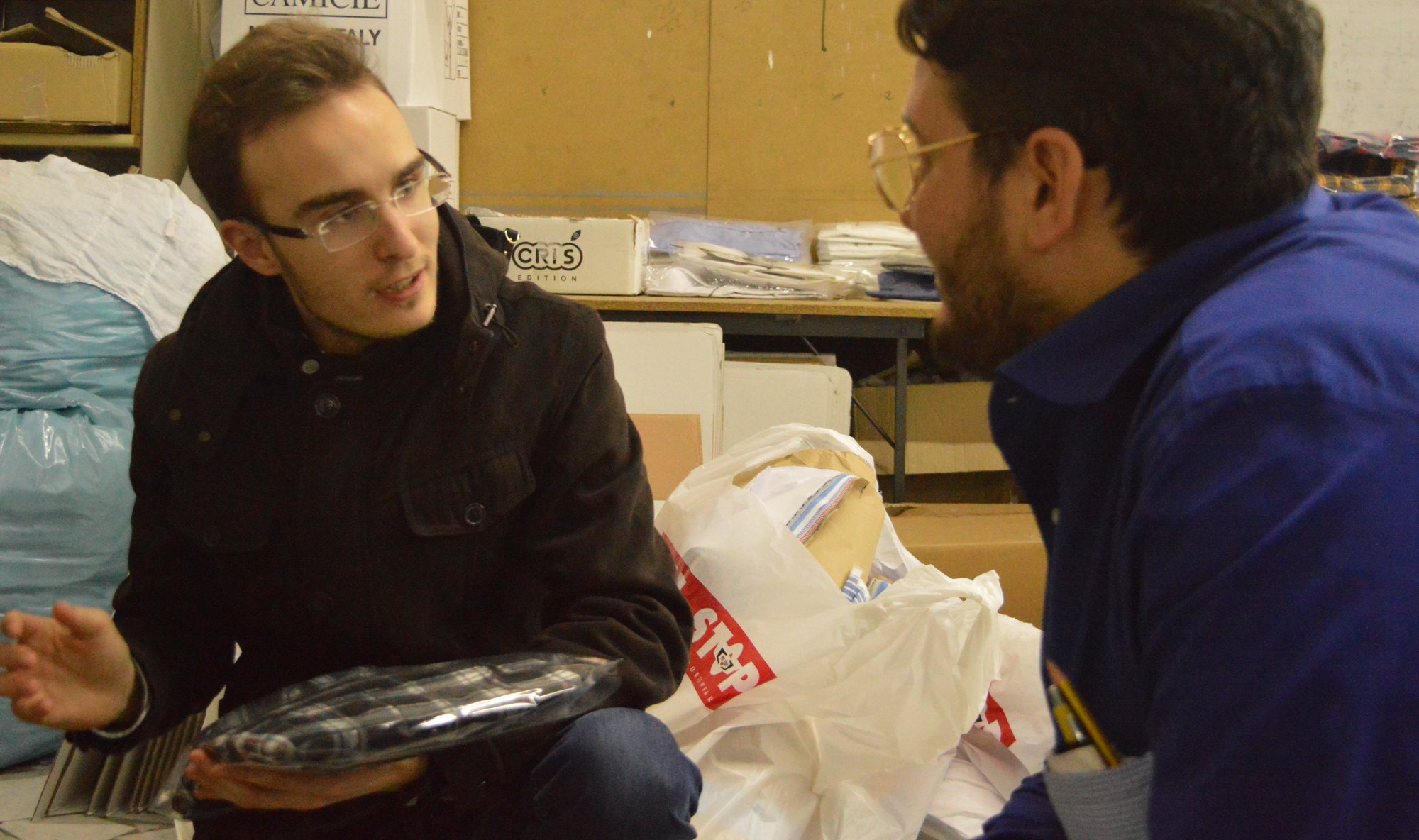 I have always been passionate about experiential open manufacturing, supply chain, and the manufacturing industry in general.
Have you raised any money? How much?
We have been awarded $100,000 in non-dilutive grants from startup accelerators such as Arch Grants, Parallel 18, and MassChallenge, and we are fully bootstrapped. We have been funded from the beginning by our customers rather than investors or equity funds.
What regulatory approvals did you have to go through?
No particular regulatory approval was needed for our service. We had to incorporate and apply for an importer certification.
Who is your target demographic?
We mainly serve two types of customers:
We serve emerging designers, or fashion entrepreneurs who are just starting out and looking to produce high quality apparel products in (usually) small batches of 30-150 products. Since these designers are newer to the clothes manufacturing process, they like to have the support of a service like ours, which pairs them with a dedicated account manager to help them navigate every step of the manufacturing process, from sampling to shipping and importing.
We also serve small-to-midsize established fashion brands. These larger fashion labels want to create their premium product line in Italy, and they want to avoid having to deal with searching and vetting new manufacturers in another country, through frustrating language barriers. They also like the ability to have boots on the ground managing their sampling, production, and quality assurance processes for a small monthly fee, rather than hiring another member of staff to oversee the factories and paying another salary, plus travel and stipend expenses.
We've mostly worked with customers from English speaking countries like the U.S., Canada, the UK, and Australia, but we also have customers from Europe and the Middle East.
What is the funniest/most strange customer request you've had?
We get some pretty crazy artwork that people want to print on t-shirts. Occasionally we get requests to knock-off designer labels which we reject.
How did you fund the idea initially?
The first year, we funded the idea with sweat, tears, and money paid by our customers for our service. We also had a little help from the US government – we used our tax refunds to pay our lawyer to incorporate the business.
In our first two years, we were awarded a total of $100K of free equity money by 3 accelerators that we won entry to from an applicant pool of thousands of competing startups: Arch Grants, Parallel 18, and MassChallenge. These funds allowed us to hire our first web development, marketing, and sales team members to scale the business.
Where did you meet your co-founder/founding team?
Our CTO & Cofounder, Babajide Okusanya, and I met in 2014, in Belgium, while we were Directors of AIESEC Belgium. I met COO Tiffany Chimal in Naples, Italy while she was doing an internship as Education and Social Media Manager at a school in a town near where I lived.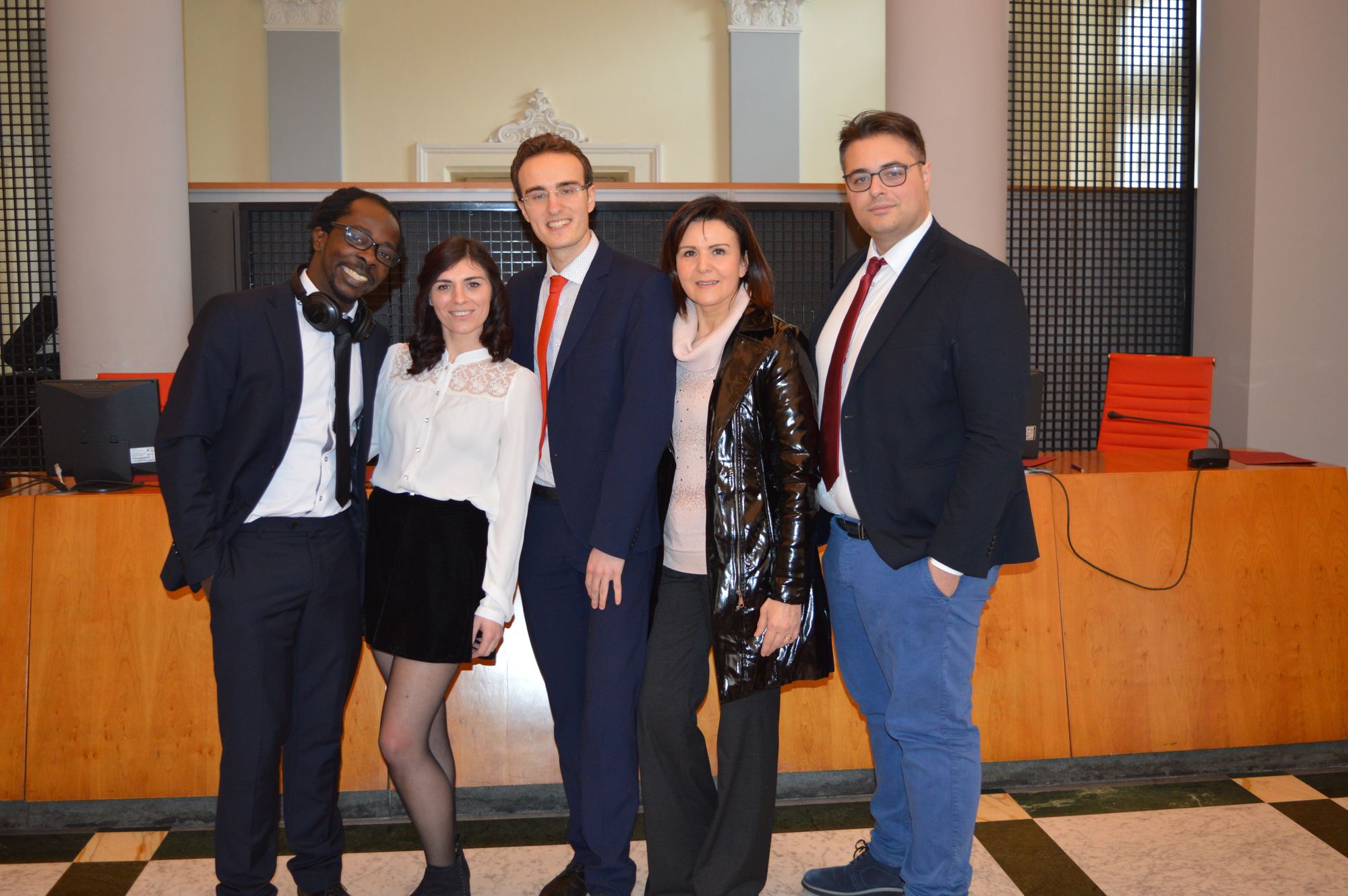 AIESEC, the organization we were all part of, is the world's largest non-profit student-run organization. It is an international, non-governmental, not-for-profit organization that provides young people with leadership development and cross-cultural internship and volunteer experiences across the globe. Its focus is to empower young people to make a positive impact on society.
All of us have worked in global and diverse environments and managed projects and people working toward achieving goals through our combined specialties in business development, grant management, project management, engineering, web development, marketing, and customer experience management.
Any tips for finding first employees?
I have always agreed with Steve Jobs who said, "The first 10 members of your startup will make it or break it." At the beginning, we looked to hire from our close group of friends where we knew individuals who had the skills we needed.
I advise making a shortlist of candidates who meet your skills requirements among your close network and if you can't find anyone there, then look in conventional places such as LinkedIn. Definitely at the beginning, not only is having the skills essential, but almost more important is finding individuals who match your group culture and will champion the mission and vision of your startup.
Did you run any companies prior?
No, I personally did not run any companies prior to MakersValley.
What motivated you to start your own business?
MakersValley began in the imagination of a clothing merchant's son, in a small, Italian village. Let me tell you why! Growing up, I witnessed a manufacturer ecosystem that didn't protect Italian craftsmen and women. It also failed to help Italy's fine independent factories scale to the international growth of which they were capable.
On the other side of the equation, I had also spent time hearing from experienced luxury fashion leaders about the inefficiencies in their private label supply chain and the unpredictable nature of global fashion costs.
I knew there had to be a better way for high-quality fashion brands and Italian apparel manufacturers to enable each others' greatness.
We want every brand, no matter where they're based, to be able to work with quality artisans who create beautiful fashion products. We commit to enabling greatness not only for the global fashion brands and luxury designers in our Valley but also for the Italian artisans who bring their creations to life.
What were your family and friends first thoughts on your company?
I was lucky enough to be born into an entrepreneurial family where I'm allowed and encouraged to fly, fail, learn, and experience on my own, but my family also offered me useful advice when situations got tough. Since I was a child, I've always tried to create some sort of venture, so my friends always assumed that I would eventually start a business.
How do you protect yourself from competition?
We do not hold any patent that can prevent our competitors from doing exactly what we are doing. Our goal though is to make sure to provide the best customer service to our customers so that they will always feel confident choosing us.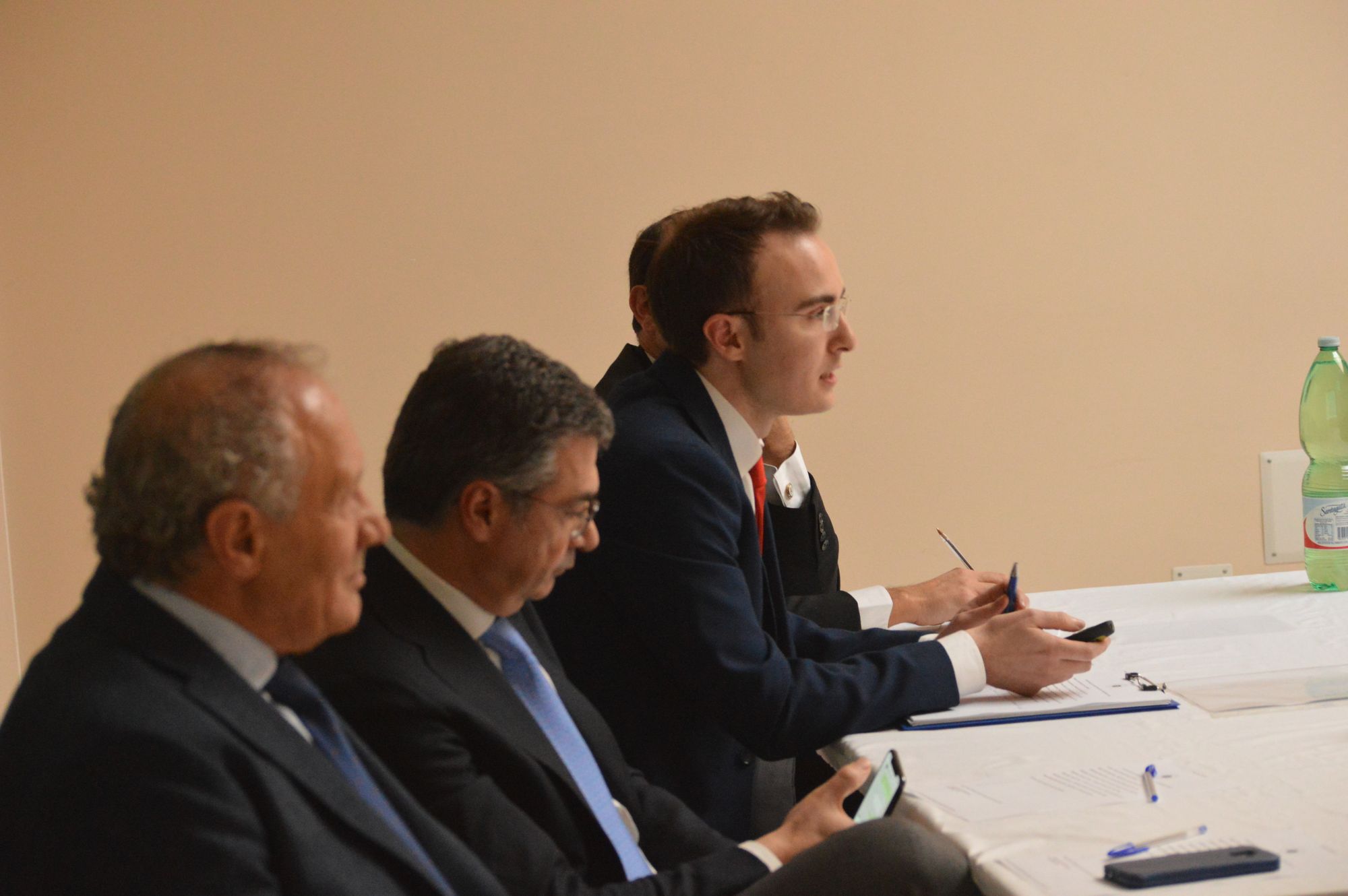 Also, currently MakersValley is the only B2B manufacturing sourcing platform that connects fashion brands around the world with and only highly vetted Italian factories. We also differentiate ourselves from the competition because we focus on the Maker experience and add value by showing the real story of how products are made by Italian artisans using our tech platform and project timeline.
Do you have any trademarks/IP/patents?
We currently have trademark rights on our name and IP on our platform.
What motivates you when things go wrong? What is the end goal?
Ultimately, when you're building a business, not everything will go according to plan. I recognized that fact when I began the business, and it's something that I constantly remind myself of. Remembering that it's normal for things to sometimes vear in another direction makes it easy to find the positive in the journey, even when things don't go as planned. Even mistakes teach me important lessons, so I try to always approach building the business with an eye on the positive. The end goal is always making someone else's life better at the end of the day, and creating services that do no harm, and instead push the collective forward.
Do you have any advice for someone just starting out?
Patience, you've got to have patience. Even the big companies that we see around us today started small from somewhere. You've got to grind, hustle, and educate yourself about the market. All of the knowledge and experience that you are going to get during the first 3 years of your new ventures are super important. It will shape you and the company. It is a compounding phenomenon and compounding as we all know brings the results only after a certain time. Also surround yourself with people who truly challenge you and who you feel like you can learn a lot from.
What has driven the most sales?
Content, Content, Content. Almost 80% of our leads are organic and they reach our website through the content we generate on our blog, quora, on social media platforms such as Linkedin, Twitter, Facebook, Instagram, and email marketing.
What is stopping you being 3x the size you are now?
Currently, a global pandemic..
What are the top 3-5 apps your business could not run without? Why are they essential?
Stripe - Essential for processing payments on our membership plans, sampling, production, and shipping.
Hubspot - Essential to manage our automated marketing campaigns, track analytics, and manage social media posting and sales.
Quickbooks - Essential for our accounting.
Metabase: Essential to track our company data.
Slack: Essential to communicate with our trans-Atlantic virtual team.
What are your favourite books?
One of my favourite books that helped me at the beginning of my entrepreneurial journey is The Code of the Extraordinary Mind by Vishen Lakhiani. This book teaches you to think like some of the greatest non-conformist minds of our era, to question, challenge, hack, and create new rules for your life so you can define success on your own terms.
What are your favourite podcasts?
Two of my favourite podcasts to listen to are Indie Hackers and YCombinator. I am always curious to hear other entrepreneurs' stories.
What are the next products you're working on?
We are currently developing a new software to help enterprise fashion brands create uniquely transparent and interactive experiences for their shoppers to see and share in the visual stories of their products' sourcing, sampling, and production. This suite of tools will enable these fashion brands to create trackable, experiential marketing assets that can be used both in-store and online. This will allow them to market their mission, not just their merchandise, and to invite their shoppers to spend time instead of just trying to save it as they do when shopping for their weekly grocery list.
Are there any releases you can tell us about?
We are looking to release the first version of our new tool around MakersValley's 5th birthday in April 2021. Stay tuned to our blog and social media for more on what's coming and how it will impact retail and the fashion supply chain.
What is current revenue? Would you ever sell?
350K/Year (2019). Our goal is to build a company that will last for more than 100 years. We are not looking to sell it but to improve it every day and serve even more customers around the world.
We are honestly having fun, and we love what we do. We are pushed every day by amazing people to create awesome features; we are challenged every day to be the best version of ourselves. We work and have thrived among creative people and makers and we love to enable their success and see the outcome of that. We are going to keep striving for excellence for a long time and try to impact the fashion manufacturing industry, with no plan to sell.
| Company Name: | MakersValley |
| --- | --- |
| Founder: | Alessio Iadiccico |
Comments