We started as a booking platform for work cafes. Over the last 2 plus years, GoFloaters has grown to be one-of-its-kind 'space brand' in the Indian co-working sector. We are an on-demand workspace platform that has helped both individuals, startups, small businesses, and employees of large companies.
Through effective utilization of empty spaces – co-working, shared office or cafe, we help the asset & space owners monetize their spaces. This leads to occupancy and benefits collective yields.
Was it a gradual decision or lightbulb moment to start Gofloaters?
The eureka moment for GoFloaters was during one of my personal encounters way back in 2017. After spending 17+ years in the corporate world, I decided to move out and explore my entrepreneurial aspirations with a start-up in the insurance sector. As I was building it, I had to travel across the city to meet new clientele and grow my network. I ended up spending at least 3-4 hours in travel and spending 1000's of rupees during these business meetings. During one such meeting at an extremely active café (read noisy) café, an unpleasant experience, I realized the importance of having work, meeting spots to suit the needs of every entrepreneur and freelancer, service or product that could help them move around the city, without being heavy on pocket. I tipped off this exciting idea along with my close circle of friends which included my ex-colleague Srivatsan (my cofounder) and other entrepreneurs, solopreneurs.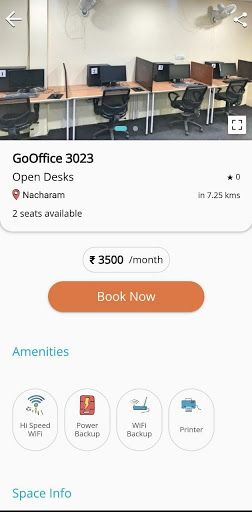 Over the series of discussions and deliberations, we realized there is a huge population of technology leaders to hobbyists to remote employees who are on the look for spaces for different work needs & conveniences. And that's how in 2017 we launched the GoFloaters, on-demand workspace platform for remote workers and independent professional looking for affordable and spaces on rental –(initially with hourly booking) daily & monthly. We are a bootstrapped start-up since our launch.
How did you validate the idea?
We discussed this idea with our mentor, Mr. Sukumar Rajogopalan. He said it was a brilliant idea, need of the hour but start lean. He advised us to validate our thoughts and ideas and get the customer feedback in the most frugal way. And when successful we can begin to invest more into it. We followed it.
How did you get your first three customers?
We piloted this idea with a group of friends, colleagues, and acquaintances. We connected over WhatsApp and took the booking. We had about three to five independent, neighbourhood cafes who agreed to come on board. With 15+ customers the pilot ran for over a month with 40+ bookings. Parallelly, we began to build the website, technology behind the app.
Who is your target demographic?
On the customer side, we help thousands of solopreneurs, early-stage start-ups, freelancers, creative professionals, enterprise teams and sales, marketing teams find affordable plug-and-play work, meeting & event spaces. An average user saves up to 40% on office rental costs by using GoFloaters spaces.
What is the funniest/most strange customer request you've had?
Our customer base is huge, user come from different backgrounds and needs. There are so many interesting insights we gain from them that help us innovate with our business. Listening and learning can be many but sometimes there are such funny requests that make us think above and beyond.One such was a request for an office space for playing a game of indoor cricket.
Where did you meet your co-founder/founding team?
In early 2018 we gradually assembled a team of developers to build the GoFloaters app, followed by sales members.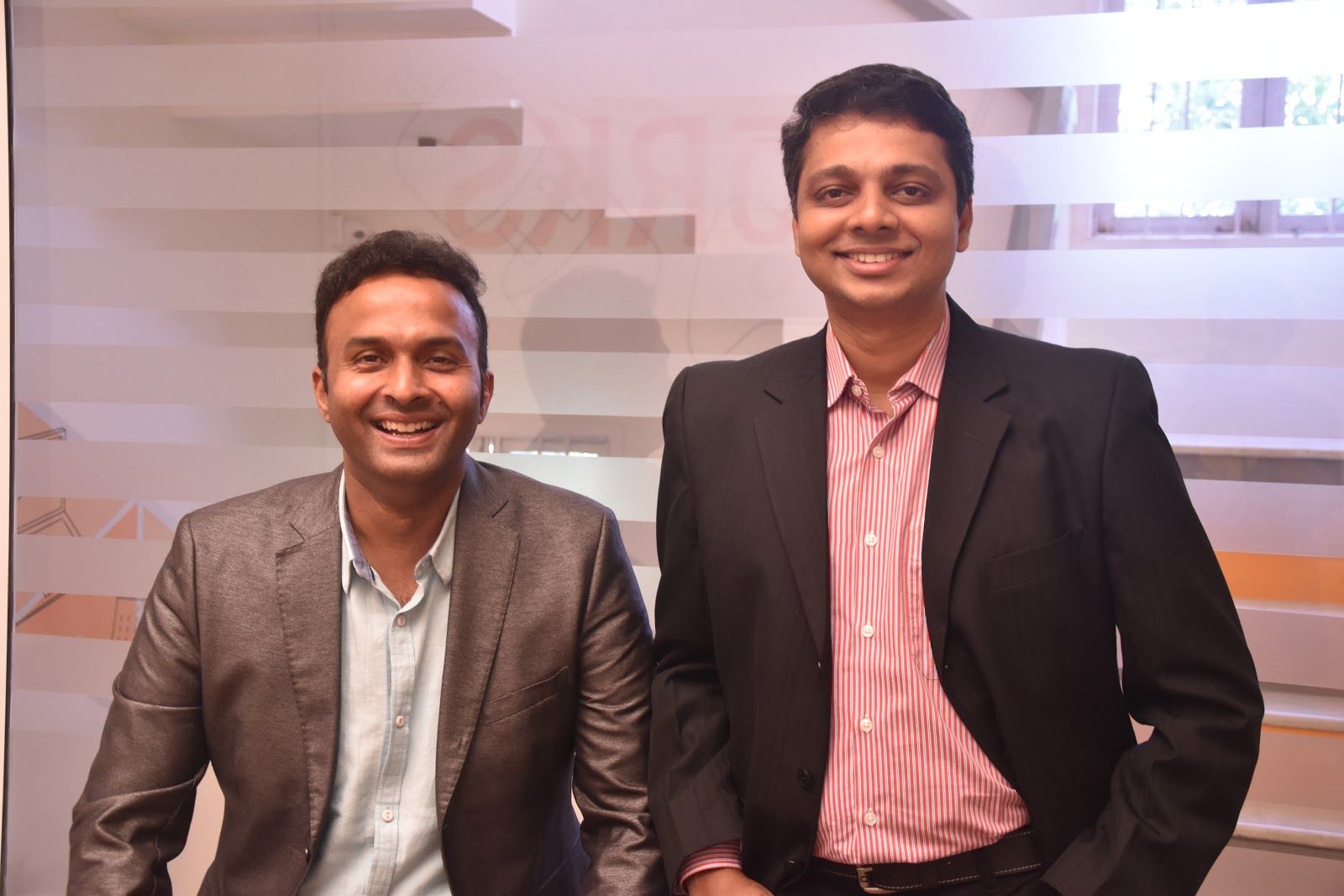 By mid-2018, Srivatsan officially joined me as my co-Founder and took charge of everything sales and operations while I concentrated on marketing & technology.
Any tips for finding the first employees?
As for the team, I have come to realise that everyone who is now part of GoFloaters shares the same vision as I do. To start with, my partner and cofounder Srivatsan has been my strength since the idea germinated in my mind. He is someone I have known for 18 years. We both started our professional careers together. We have given each other freedom to operate the business in our style at the same time we have very healthy conflicts. He continues to build our work culture and bring positivity to the whole environment. The first team member we hired was Karthik. He used to work in my team in my prior organization. He immediately jumped on the idea and joined me as soon as I told him that I am planning to build a tech team for GoFloaters.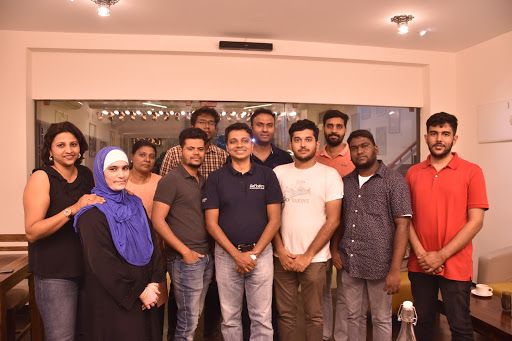 It might be interesting to know that our team is 75% women-powered, with verticals ranging from developers to marketing leads.
Did you run any companies prior?
I did contemplate a lot of ideas, but my first official start-up was an insurance start-up for small & medium businesses.
What motivated you to start your own business?
Over the years of corporate life, I realized my utmost satisfaction is in solving real-world problems to contribute and give back to the society around me. I had the power and skills of technology that could help solve complex issues.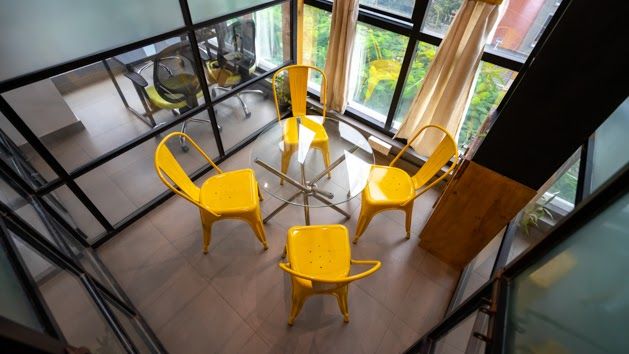 I wanted to create a brand that would help address the specific yet daily needs of people.With GoFloaters, we found the need and ability to solve complicated problems of spaces without creating physical assets or more infrastructure.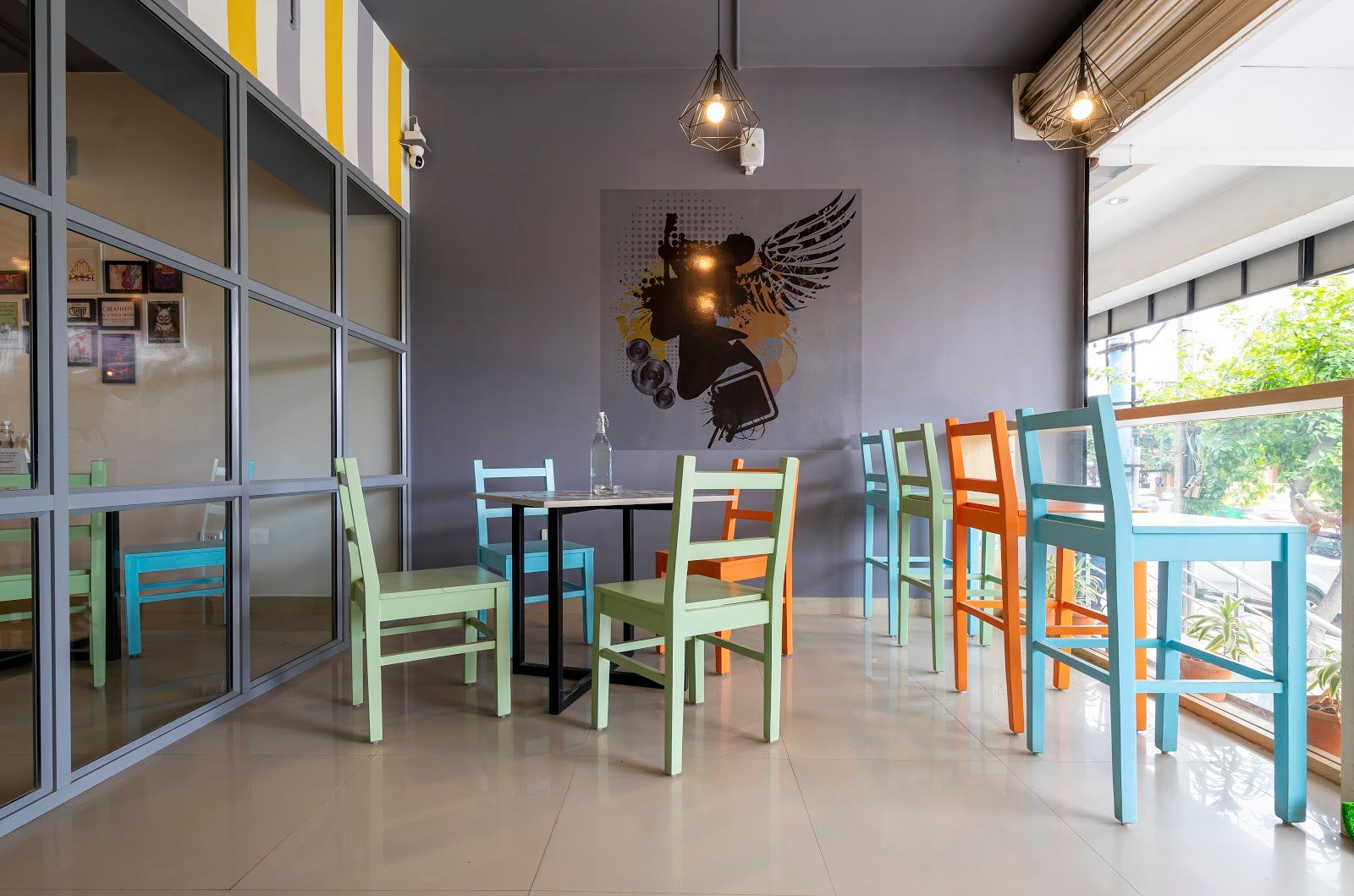 GoFloaters' philosophy has been to create a sustainable on-demand workspace eco-system for the consumer (workforce), occupier and asset owners.
What were your family and friends' first thoughts on your company?
My family has always known that this is what would give me contentment in life, to be my boss and add more value to my contributions though business and earning. My friends have always been my sounding board. I have a close-knit circle of friends and enthusiasts who are often my first point for discussing any new idea, though.
What motivates you when things go wrong? What is the end goal?
When you have a clear view of the goal that you are traveling towards, failures that you face along the way are just temporary disturbances. The key to surviving a temporary setback is to see it as an opportunity, learn, pivot, and continue marching forward. It is better to take some action than no action at all. To take an example the current COVID-19 crisis has brought our business to a standstill with the lockdown. Rather than just playing the waiting game or simple brood over it, we are accelerating ourselves and preparing ourselves for a big opportunity in the post-COVID world.
Do you have any advice for someone just starting?
GoFloaters has grown mostly through its community presence and word of mouth. To a large part of our existence, we did not do any digital marketing. We focused all of our energy on building something that our target community loves.
What has driven the most sales?
In late 2019 we did start digital marketing efforts as we entered cities where we did not have much presence. Here are digital marketing efforts primarily on SEO and Instagram that have paid off. We have also been very fortunate to have many media houses covering our stories. This has helped us build our brand and build awareness.
What is stopping you from being 3x the size you are now?
GoFloaters is a proponent of a new way of working. We do expect the community and the user base at large to adapt to it slowly as it needs a behavioral shift. The current COVID-19 situation, in my opinion, will accelerate this mental shift. Like I mentioned earlier we are expanding and preparing ourselves for this huge opportunity post-COVID. We are entering 4 more cities as we speak. We need to further fine-tune our digital marketing efforts to be able to grow at a higher pace. Being a bootstrapped startup does pose constraints on the spends and being a B2C startup sometimes that can limit the growth.
How do you protect yourself from the competition? Do you have any trademarks?
We are the pioneers of an innovative business model and there are not too many competitors in this space. We on the other hand are happy that we have competition because it keeps you motivated, you get to learn from each other and most importantly it is good to have many voices talking about the same thing to bring about a change in customer behavior.
What are the top 3-5 apps your business could not run without? Why are they essential?
Not just because our services are targeted at the remote, independent, or freelancing segment, but personally both myself and my cofounder have been the advocates of remote working. We have a 15+ member team working across different cities in India and global locations. Since we are spread across places, for us the online tools play a critical role. We use;
Google as our Primary Platform.
Zoho has been our business process strength.
Digital Payment gateway has been supported by Razorpay.
Our SaaS is supported by Text Local, Sendgrid etc.
For team comms and engagement - Zoom, Google hangouts, slack, asana, tandem has become our regulars.
What are your favorite books?
I personally have shifted myself to consume content digitally. Having said that there are few books that did alter my thinking and perspectives. Here they are:
Purple Cow by Seth Godin
Zero to One by Peter Theil
The Lean Startup by Eric Ries
What Got You Here Won't Get You There by Marshall Goldsmith
What are your favorite podcasts?
Here are some of the podcasts that I listen to:
Marketing School by Neil Patel and Eric Siu
Masters of Scale by Reid Hoffman
Seth Godin's Startup School
The Pitch by Gimlet Media
What are the next products you're working on?
Currently, we are bootstrapped. We are looking to raise investment soon. As of June 2020, GoFloaters has 1000+ spaces across 8+ Indian cities – Chennai, Coimbatore, Bengaluru, Hyderabad, Pune, Kochi, Mumbai, and parts of NCR. Before the end of 2020, we would be a pan-India player in on-demand workspaces thus truly providing flexibility and choice to our user base. We cater to different kinds of workforces- Remote teams, independent workforces, freelancers & communities.
We are also tailoring some offerings to small to mid-sized companies to help them tide over the COVID crisis. The post-COVID world looks uncertain as well as interesting. The world has gone through unforeseen situations and each one of us is dabbling through the situation.
Are there any releases you can tell us about?
As a start-up we understand, empathize with businesses, start-ups, and entrepreneurs who are going through tough situations. The world is moving towards the gig economy, remote work culture. We are seeing how best we will be able to help and aid the unserved and underserved workforces. We are working with different communities, corporates, and decision-makers to extend our 'on-demand' spaces as a solution. As a business model, we are flexible, with no obligations or lock-up period policies at an affordable rate. This could be a great alternative than lay-offs to control, cut costs.
Comments