It was a bit of both. The idea began when I tried to buy greeting cards from a nearby grocery store. I was looking for two cards and after half an hour I had only found one, and I didn't even like it. I felt that the content of greeting cards could be seriously improved. I reached out to my brother, Jesse, because he's a designer and we began discussing the idea. It evolved from there.
We began by talking to our personal network. Thankfully most people buy greeting cards so it was easy to find other frustrated buyers in our circle. We first launched with a private beta to figure out the mechanics and determine whether the service was useful. I setup a landing page for our friends to enter their important occasions and purchase information. We then tracked the occasions in a spreadsheet and sent out personalized emails with card suggestions for each occasion. People loved the service, so we felt we were on to something.
Did you have any experience/expertise in the area?
We really only had experience as customers. We had each felt frustration when trying to buy cards so we could relate to many of the common pain points. Jesse is a designer and I'm a developer so we had complementary skills for building a solution.
Who is your target demographic?
Our target demographic is Millennial women, specifically mothers. Women buy 80% of greeting cards and want a better way to manage their buying.
One guy we spoke with asked us if we could write love notes from him and send them to his girlfriend. We suggested he might want to tackle the romance part of his relationship himself.
How did you fund the idea initially?
We bootstrapped through our beta because we had very little in the way of expenses. Wholesalers allowed us to place small card orders and we were running the service manually. But once we demonstrated that there was a real need in the space, we sought out funding through an accelerator and a few angels. We've raised a little over $100,000.
Where did you meet your cofounder/founding team?
We're brothers, so I can't remember exactly when we first met but we've known each other for a while. Sharing a room as kids was good practice for starting a company together.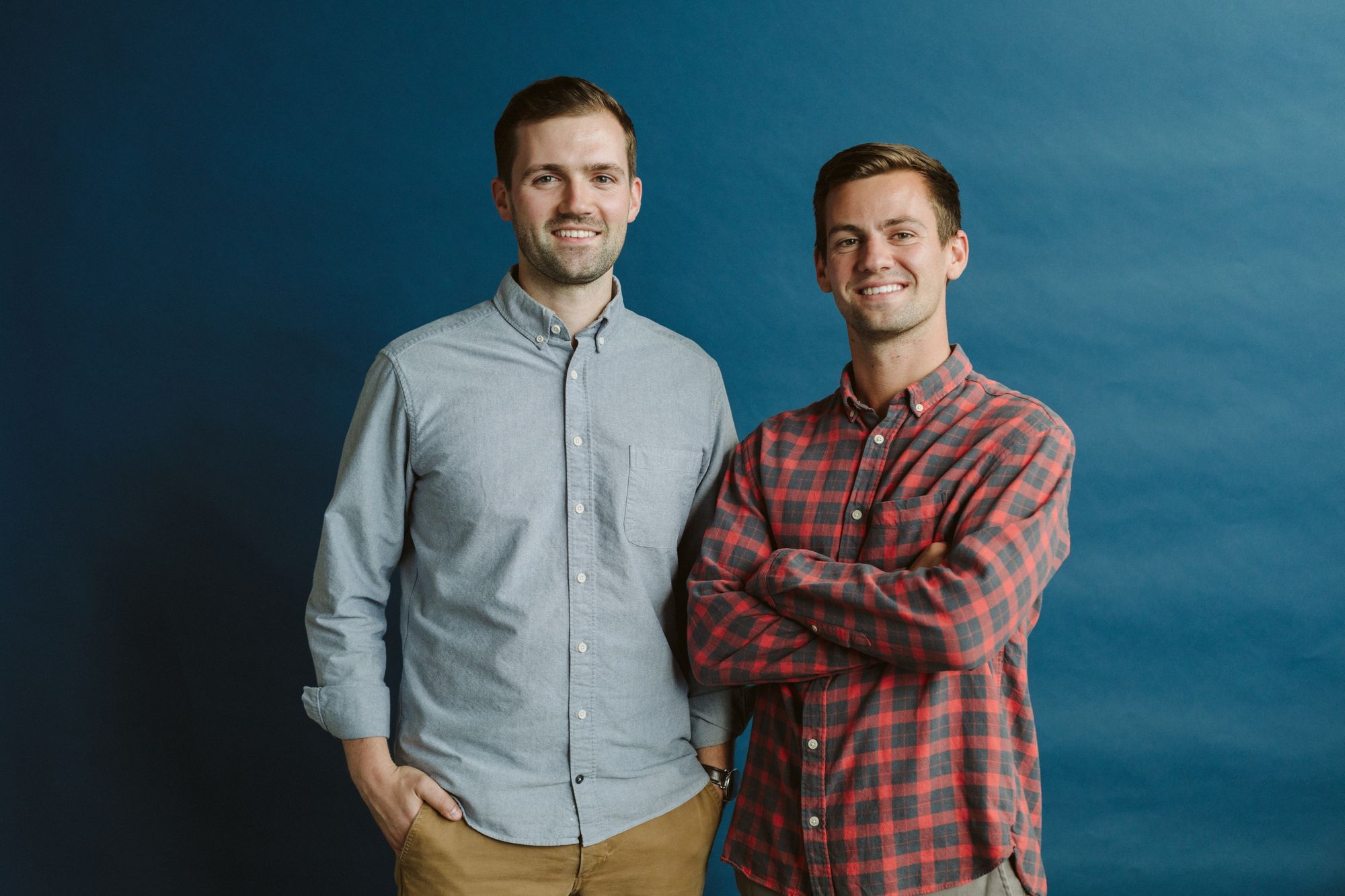 We still haven't hired so maybe we aren't the best people to talk about hiring, but this has been deliberate. In the book Rework, they talk about the need to try to do a job yourself before you hire for it. We're tackling as much as we can ourselves (development, marketing, fulfillment) before we hire.
Did you run any companies prior?
Jesse is a co-owner of a men's clothing store but that's about it. We'd both done freelance work which we felt prepared us well for entrepreneurship.
After a few years of client work we wanted to have more ownership in what we were working on. It's a little odd to build something for a client and then just say goodbye to it. We wanted to have an ongoing relationship with a product and be invested in it over the long term.
I think we've always been entrepreneurial so it didn't surprise anyone. And our family is fairly entrepreneurial, so they were very supportive.
What motivates you when things go wrong? What is the end goal?
Luckily we'd heard plenty about entrepreneurship before starting our company so we knew what we were in for. As Sean Parker said, "Starting a company is like eating glass. Eventually you begin to like the taste of your own blood." That's probably a little extreme, but with warnings like that we knew it was going to be hard.
The end goal is to really help people connect offline in a meaningful way. Digital communication has driven us all toward loneliness. Vivek Murthy, Obama's surgeon general, declared there to be a loneliness epidemic in the United States. 40% of adults feel lonely often or always. We think simple gestures like greeting cards can help people feel a little more appreciated and appreciative of the important people in their lives.
Do you have any advice for someone just starting out?
Get started! The hardest part is taking that first step.
Find people whose experience you can tap. Starting a business is hard and plenty of people have been through it before. Learn from them and you'll save yourself years of struggle.
What has driven the most sales of Juno?
Earning media around holidays has been great for us. 6pm on Valentine's Day is the time that people are acutely aware of the challenges in buying greeting cards.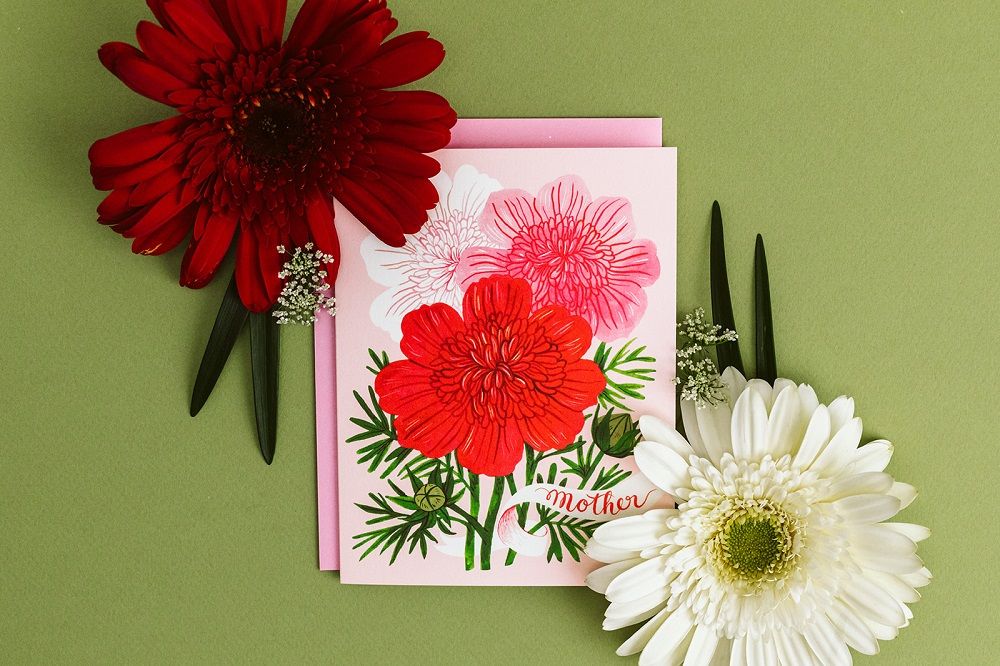 Getting the name out there more hinders us from being 3x the size we are now. We're trying to avoid sinking too much money into digital ads (at least for now) so trying to find creative ways to get our name out there is our biggest hurdle.
How do you protect yourself from competition?
We strive to create a brand that customers relate to. Consumers have unlimited options these days. You have to really bring something unique to the table.
What are the top 3-5 apps your business could not run without?
Mailchimp/Mandrill- email is such an important channel for us, automating it is essential
Stripe - we have a non-standard ecommerce model so nothing out of the box worked for us. Stripe makes it easy to accept payment however we need to.
What are your favourite podcasts?
TechCrunch Equity, The 20 Minute VC, Robinhood Snacks Daily
What are your next steps?
We're always adding new artists, new cards, and new occasions. We've just rolled out Juno for Business. Companies are looking for easy ways to retain employees, strengthen internal culture, and celebrate their employees and stakeholders. We're here to facilitate and simplify that process.
We would sell if we found the right home for the business. An acquisition can do tremendous things for a company with regard to achieving company goals. But over time you become so attached to your business that I'd really have to feel it was the right fit to sell. We'd have to have aligned objectives.
| Company Name: | Juno |
| --- | --- |
| Founder: | Ross Harding + Jesse Harding |
Comments