Early in my career, I was the Director of IT at a large field services company called Traffic Management Inc. They have a fleet of 1,600 rolling assets, mostly trucks with trailers. Working with the co-owners, we tried telematics from many of the big vendors. It was awful. The hardware was old, the platform and API were painful to work with, and their pricing was ridiculous.
Fast forward and I went off to do fun things AppDynamics, then after the acquisition by Cisco, a few years later, those same co-owners and I were talking about what would come next. We decided we could do a better job than all those telematics companies, and that's how we got into Momentum IoT.
At Momentum IoT, we built GPS tracking hardware from scratch, on a platform we developed, with an application that is intuitive. Everything was developed to be what we wanted as a customer. So it was super-simple, plug-in installation into most work trucks, with a modular cable so the same device could also be installed in a trailer or other equipment.
Finally, the pricing was pure SaaS: monthly operating expense. We knew that would be a big win for the small guys (because of the up-front cost of hardware) and also big guys and municipalities (who can typically do monthly service and operating expenses a lot easier than buying assets.)
We developed for the first one, but then as soon as we launched, we had many hundred very quickly. We knew very early that customers wanted what we were offering. Once we went through trials with our lead customer, the rest was through selling a beta version to live customers. The pricing was right, and the product was improving rapidly for about four months of a beta period.
We've announced $3.1 million in funding to-date, and stay tuned.
What motivated me?
It was about fixing something, or more accurately, tinkering and breaking the old way of doing things. These giant telematics companies have been selling to other giant companies, and really taking advantage. They have been getting away with murder, both on product quality and pricing. If you don't believe me, go check out the reviews of Verizon Connect.
That whole business model won't even fly with small field service businesses, like plumbing, landscaping, HVAC and so many more. That's why GPS and telematics have been around for decades, but most small businesses aren't using it yet.
What have you learned?
We're almost entirely digital direct to customers, with a big focus on social and organic campaigns. This fits with our big premise, which is that small and mid-sized fleet managers are ready to buy, and want to be approached in a modern way. We're bringing all the SaaS tools that worked in several other markets to this one.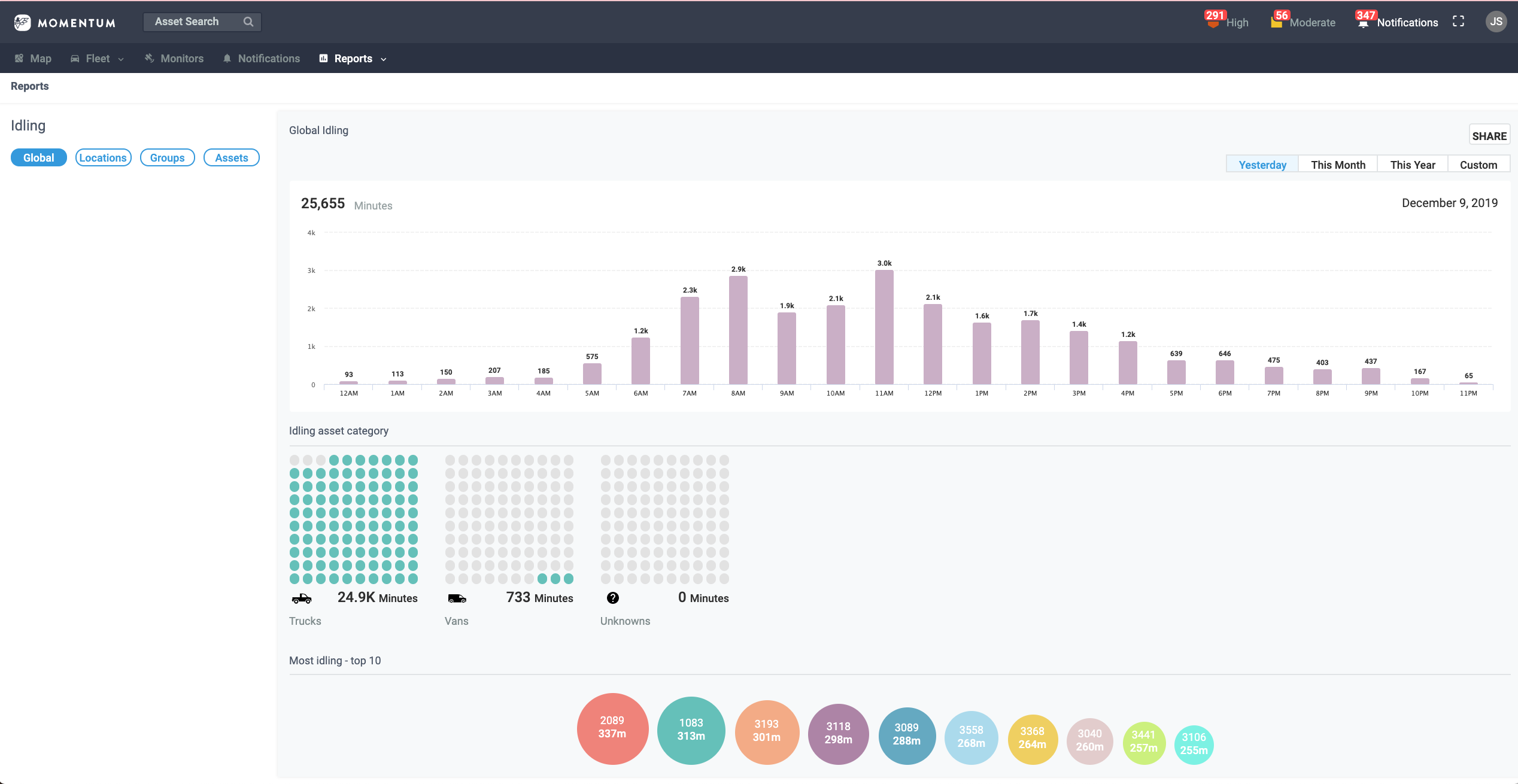 We go to market with three different sales campaigns: Instant Demo, Free Hardware Trial, and E-Commerce. The Instant Demo is my favorite. Instead of hiding the application, or only showing it when you have to deal with a salesperson doing a controlled show, we took a completely different view. We let you sign up for a fully functional account, where you're seeing all the features, just with virtual trucks and equipment running around. It's great. Customers get to know exactly what they're getting. And we get to serve more customers with a lean team.
How do you protect yourself from competition?
Most of our competitors have the resources to run circles around us. Hell, we are competing with multi-billion-dollar goliaths. It's almost better to compete against giants like Verizon Connect. They are just not about competing with us, and are not set up to be responsive. They have a great sales team, but not a lot of new features. They have legacy debt. We have quite a bit of IP.
What are your next steps for Momentum IoT LLC?
We're about to release our next generation of hardware. There are a few great features which come from this. First, we're expanding the market by extending battery life and supporting the cabling for heavy trucks. This gets us into big rigs and trucking. Second, we're offering Bluetooth-enabled features, which means we can extend out to Bluetooth sensors in a work truck. A whole bunch of features can be done with that. For example, a plumber could put little stickers on all their tools and equipment on a truck, and get a text if they leave a job site and leave something behind. Or we could track keys.
Our SaaS model is succeeding wildly, as we tap latent demand. We are driving most of our growth from online and social media these days. We're already profitable on a gross operating basis and adding several hundred accounts every month. Growing at a 20% monthly rate, meaning we are doubling revenues every 5 months. Monthly churn is under 2%. We're very excited about the trends we see going forward, and will be happy to share more when we can, because we think this data will be great for future Business School case studies in transforming old hardware markets to SaaS.
Where do we see ourselves in 5 years? The undisputed leader serving small business fleets in North America. Would we sell? I dunno. It may be more fun to buy.
| Company Name: | Momentum IoT LLC |
| --- | --- |
| Founder: | Justin Silva |
Comments