Growing up in the North of Russia, we were exposed to many different climate extremes: summers were hot and dry, winters were very cold and prolonged. In order to protect our skin against the elements our mothers and grandmothers used the ancient Russian recipes that were passed down to them by previous generations of women.
The plants in those recipes have been known to be rich in potent vitamins and antioxidants that heal and protect the skin. Our products are formulated with these traditional botanical remedies augmented with recent advances of medical and cosmetic science.
Was it a lightbulb moment or gradual moment to start Onå New York?
It was definitely a gradual moment. I had an idea of being my own boss for years, but it took time to come up with actual business plan and a lot of courage to leave the safety of the corporate job behind and step into the unknown.
How did you get your first three customers?
Our first customers were our dear friends, who supported us along the way. We are very lucky to have that kind of support. We also participated in many pop up events in the first few months after the launch. We thought it was important to be out there, telling the story of our brand, connecting with people and trying to understand our customers - no one can do it better than the founders!
How did you validate the idea?
Both Oksana and I are very passionate about high quality skincare, and we knew there wasn't any skincare based on traditional Russian recipes in the market - so the direction was clear to us from the very beginning.
Did you have any experience/expertise in the area?
I worked in Skincare Department of the iconic Henri Bendel up until they decided not to carry any 3rd party merchandise and only sell their own brand.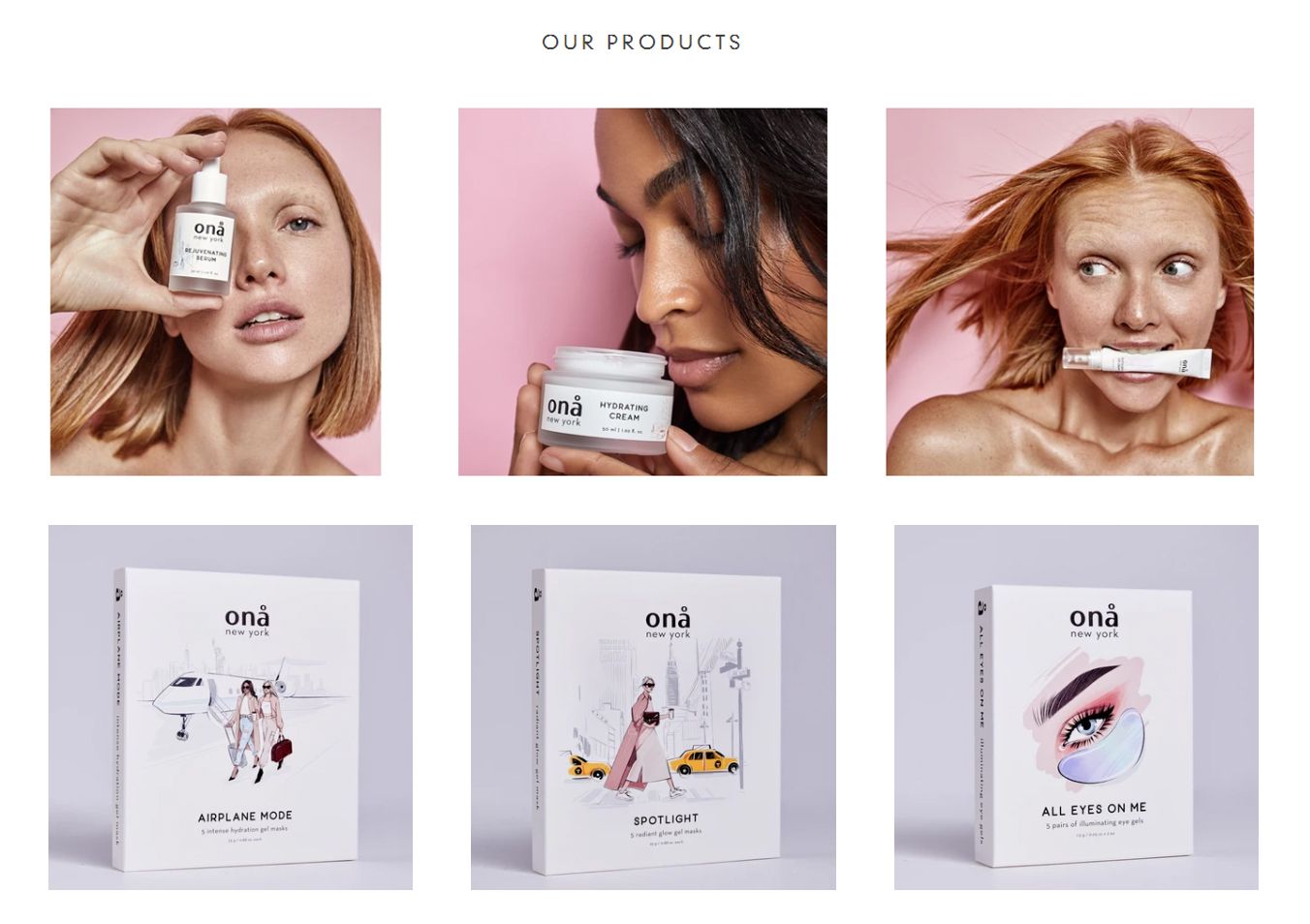 I managed about 40 different skincare brands, that's where I initially learned about countless ingredients and what they can do for your skin and that's where my passion for skincare was born. I had a pretty good idea of what customers were looking for and what they were attracted to in terms of packaging.
Have you raised any money? How much?
We did not raise any money, we put all our savings into the company, about 100K each between my partner and me. Between product development, packaging design and production stages that money ran out quite quickly. Nowadays, I have a lot of support coming from my parents. They believe in what I do and in me, and I have no choice but to succeed.
What regulatory approvals did you have to go through?
It was important to us to create skincare that is clean and avoids hurting the planet and its inhabitants. We are proud to say we are PETA certified vegan and cruelty-free.
Who is your target demographic?
Our target demographic is women 18-55. We have a range of products targeting different age groups. For example, our unique hydrogel masks and eye patches can be used at any age, and our Rejuvenating Serum is recommended for people aged 30+.
What is the funniest/most strange customer request you've had?
One of our customers loved the scent of our Serum so much that she has requested to create a perfume with that scent.
Where did you meet your co-founder/founding team?
My partner Oksana Sannikova and I met on transatlantic flight from Moscow to New York 15 years ago.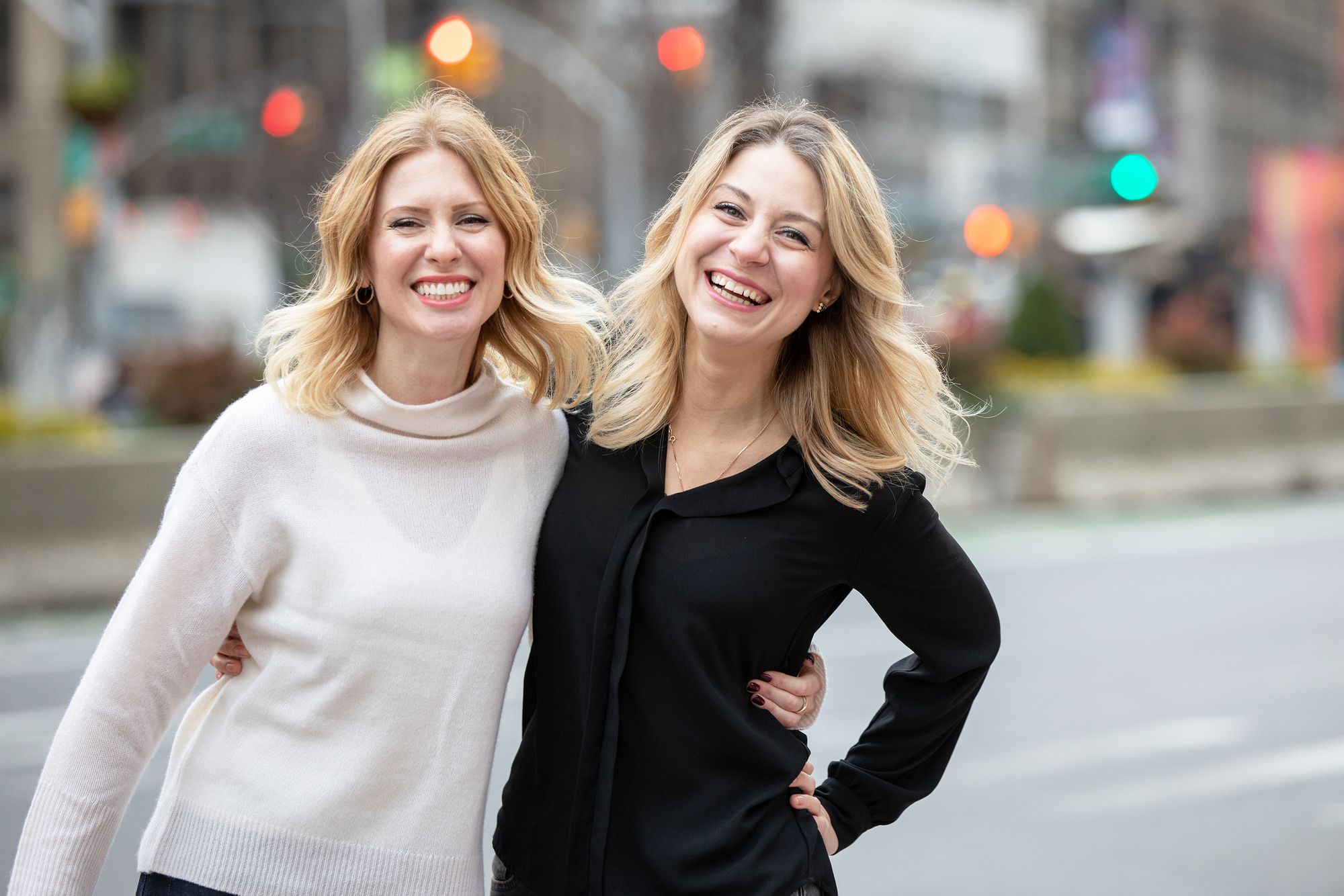 Since then, we shared our passion for creativity and entrepreneurship and discussed new business ideas while having our corporate jobs. About 2 years ago we decided we shouldn't postpone our dreams, so we quit our jobs and put all of our savings into the project.
Did you run any companies prior?
I did not, but my last job at Bond no 9, a fragrance brand from New York City, taught me a lot. I ran e-commerce sales for them while learning a great deal about marketing and social media from my mentor Marie Sikoryak Nierenberg. At that time I felt strong enough to start something on my own.
What motivated you to start your own business?
It was always my dream to create something unique, to share my passion, to see satisfied customers. Quitting my corporate job and becoming an entrepreneur was a huge step. I was not nervous, I believed in myself, in my partner and in our idea. Entrepreneurship is very fulfilling, I'm happy we made that step and I am looking forward to developing our brand further.
What were your family and friends first thoughts on your company?
My family was not very supportive at first. They did not want me to leave the comfort of my corporate job, they actually were more nervous than I was! But, fortunately, we are on the same page now, and they are my biggest supporters.
What motivates you when things go wrong? What is the end goal?
Moving to the USA from Russia at the age of 20 on my own taught me many life lessons- that often things don't go the way you planned, they go wrong, but one should never give up. Giving up is the easiest thing you can do. Learn from your mistakes, learn from things that went wrong and move forward towards your dreams. Your persistence is what will make things happen.
Do you have any advice for someone just starting out?
Have a good financial plan. Whatever you think you need to start out – double that!
What has driven the most sales?
We launched in November 2019. The biggest impact we see so far is from Instagram. A few articles about our brand were quite impactful as well, the article in The Wall Street Journal was a big hit!
What is stopping you being 3x the size you are now?
We are growing at a slower pace, but we prefer gradual growth right now. Since we are a new brand, we focus heavily on building brand credibility and that requires time.
How do you protect yourself from competition?
We don't mind healthy competition. But we do bring some unique products and unique formulas to the market, and that sets us aside.
What are your favourite books?
One book that I would like to recommend is "Imagine it Forward. Courage, Creativity and the Power of Change" by Beth Comstock. An excellent read on how to be ready for a change, spot trends, take risks and test new ideas more often. "Positioning" by Al Ries and Jack Trout is my partner Oksana's recommendation – it teaches how to analyze trends and make your brand stand out among thousands of others.
What are the next products you're working on?
We are developing a cleanser at the moment. We take product development very seriously and go through multiple rounds of samples from our manufacturer in South Korea in order to create the best quality product.
Are there any releases you can tell us about?
We are going to feature some of our products in amazing subscription boxes: Ipsy and Glossy Box. We are very excited about these partnerships - it's a great way for a new brand like us to present our products to a broader audience.
Where do you see the company in 5 years?
We see ourselves being a staple skincare brand for thousands of women across the globe. We will be sold in the best stores.
Would you ever sell?
We are in the very beginning of our journey, we enjoy every minute of it and have not thought about selling at the moment. Let's see what future brings!
Comments