Tentera is a coffee specialty coffee company started by Michael Riady with a goal to make a difference in the world. Michael is passionate about his company and is a firm believer in "doing what you're good at".
Was it a lightbulb moment or gradual moment to start Tentera Coffee Roasters ?
I went to Scotland and visited many whiskey distilleries and realized how the Scotch families were so passionate, focused and great at promoting Scotch whiskies. The Japanese and Americans are the same too. The Scotch aren't selling Japanese whiskies and vice versa. This is the same in the wine industry. Everyone is very specialized. But when you look into the coffee industry, it is not similar. No one is particularly specialized and authentic. It's all about the facade brand, hype and too much blending more than anything else.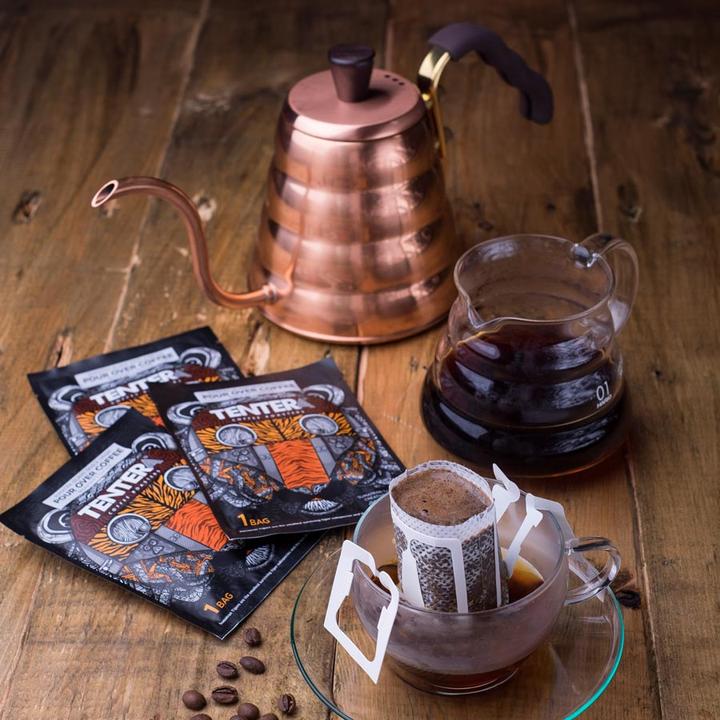 So we saw the opportunity to build a brand that is centered around specialization, authenticity and quality. We said to ourselves let's build the best Indonesian coffee brand and by doing so, we specialize, we keep our supply chain simple, we control better, we focus better, we dive deeper and we can exceed customer expectations consistently. Why make things harder going all over the world sourcing coffee and trying to figure out blends when you can focus and pick high quality single origins from our backyard?
How did you get your first three customers?
We just launched our e-commerce website softly without any advertising and people eventually found us. They gave it a try  and realized it was mind blowing and came back to try more varieties. They also referred to their families and friends and the reviews helped a lot too. We did not know how well this would go, but turns out, people do like what we offer and that's why we are still doing what we are doing until today.
How did you validate the idea?
Indonesia is the fourth largest coffee producer in the world and the Dutch brought Indonesian coffee back to Europe centuries ago. Indonesian coffee includes world famous Sumatra, Java, Bali among others and the most sophisticated coffee nations such as Australia and Italy for example uses Indonesian coffee. Indonesia is synonymous with coffee.
Indonesia has the largest diversity of coffee types because we have 13,000 islands forming the archipelago on the equator. Every coffee from every island is different. Indonesian coffee is fun to try and experience. So we took Indonesia's strength that has existed for hundred of years, and build on that because no one has really done this before.
Did you have any experience/expertise in the area?
My family has been in Indonesia for almost a century now and five generations. We know Indonesia very well, and my family is also in the coffee business. So I had the opportunity to learn and build many relations in Indonesian and coffee industry.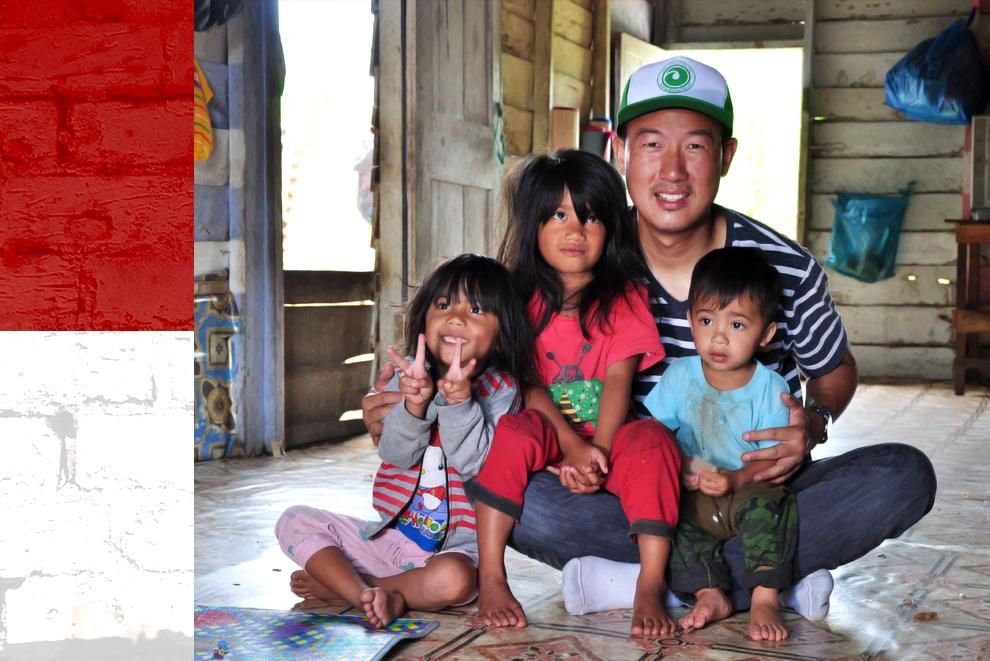 What's really different about us at Tentera is our customers are experiencing the best Indonesian coffee direct from a local, authentic family.
What regulatory approvals did you have to go through?
We went through a lot and they include all federal, state and local regulations in the US and Indonesia as well as third party certifications such as USDA Organic.
Who is your target demographic?
Our customers are any coffee drinkers of any level, who want to experience authentic and great variety of coffee options from different parts of the world. Just like you want authentic Japanese, Korean, Italian and American food from time to time, our customers want to have a direct relationship with the authentic source when experiencing Indonesian coffee. Our founder comes from a five generation Indonesian family and we know Indonesian coffee better than anyone else and we bring it directly to our end consumers. That's the trust we build. We don't sell anything else other than Indonesian coffee and through specialization, we can exceed expectations each cup at a time.
How did you fund the idea initially?
The funding initially came from me as the founder. I was a former real estate developer for thirteen years and used my savings to start the venture.  
Any tips for finding first employees?
My first employee in Tentera used to work for me at my real estate company. She has been with me for a long time doing graphic design and when I left to form Tentera, she quit her job too and I offered her to come join me. I told her you have to do everything from A to Z here because we are small and new and I will guide her step by step that she doesn't need to be scared but she has to have a positive mindset, open minded and challenge herself and have a learning heart. Everything that we got to today you see is because of her and I'm pleased to see her grow from just being a designer to running the whole company's operations. She knows finance, supply chain, marketing, legal and everything else. To me, it's about the attitude, mindset, learning heart, and hunger. I don't mind hiring freshmen as long as they have the right attributes. I don't hire based on education and experience first.
Did you run any companies prior?
I was the former CEO of one of Asia's largest real estate development companies in Indonesia.
What motivated you to start your own business?
I was born in an entrepreneurial family, so most of my breakfast, lunch, dinner and school breaks were about business and internships since I was very young. It was just in the family blood. I also have worked professionally for over a decade and I have gone through a lot of experience, built a network, had some successes and gained confidence in business processes and I wanted a change and try something new with all that.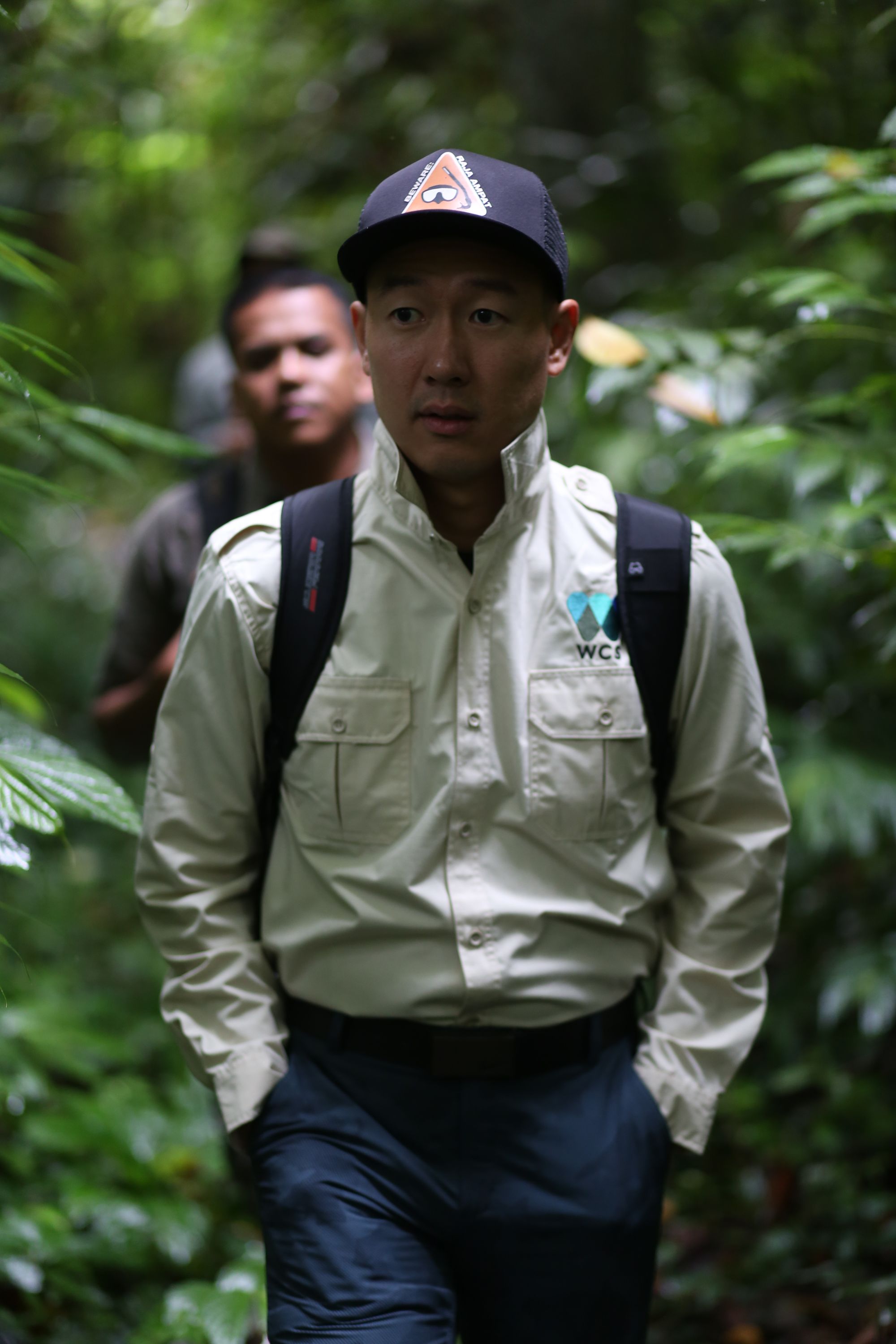 I wanted to also promote Indonesia's best to the world because I think most people do not understand and I see nobody doing what I'm doing. Coffee was also a passion and I drank coffee since high school.
What motivates you when things go wrong? What is the end goal?
When things go wrong, which happens from time to time, is to just try to calm down, go home, sleep and wake up and try again. You need a clear mind to overcome things the next day and keep trying and find alternative solutions. I always believe there is a solution to everything so we just have to find it. Keep grinding. Nothing comes smooth. You just have to keep moving forward and don't get distracted.
Do you have any advice for someone just starting out?
Understand and be honest to yourself to know who you are. Know your strength and weakness. Entrepreneurship is not for everyone. Most people need to understand that being an entrepreneur means you actually work more than working for a company. I suggest best to work for a company, follow a leader and learn how they think, do things, the characters, go through some good and bad economic cycles, make your mistakes here at least for ten years before trying to be an entrepreneur. Entrepreneur means you need to be more mature too, to make rational and smart decisions.
What is stopping you being 3x the size you are now?
Just awareness and resources. We need to do more marketing and more resources. But for now, we are making sure everything can be handled and running smoothly before we start running and make sure we have a great product, great customer service and set the foundation correctly.
How do you protect yourself from competition?
We are very specialized and we only do Indonesian coffee. We don't try to be everyone. We don't try to sell you Brazilian or Ethiopian coffee. We only do what we know best. Consumers come to us because they want to experience something new and they look for the best provider, and that's Tentera when it comes to Indonesian coffee. And maybe more importantly, we focus on taking care of our customers. Our customer service needs to be better than our product arguably so.
What are the top 3-5 apps your business could not run without?
Shopify, Paypal Braintree, USPS stamps.com
What are your favourite books?
Too many. I love biographies.
What are the next products you're working on?
We are promoting the single-serve Pour Over Coffee bags, which are excellent quality coffee, convenience, no waste, eco friendlier, and affordable. We have launched this in the US and this is the product that will be disruptive. Most of our customers who tried this first time fell in love with it.
Are there any releases you can tell us about?
We currently have 3 SKUs available: Sumatra Gayo, Sumatra Rasuna and Bali. We are planning to add a couple more SKUs on this product.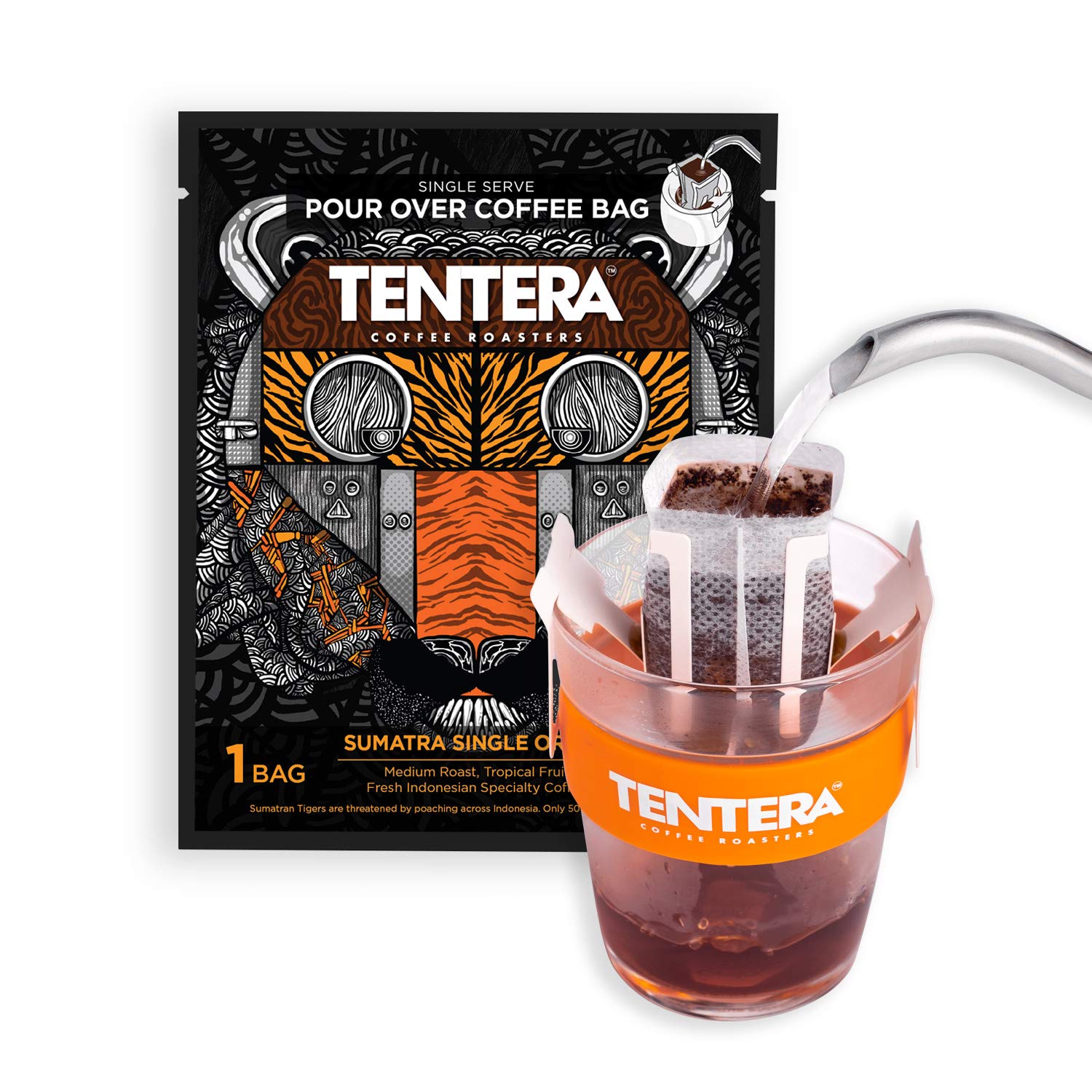 We sell them also in a variety box and you get a combination of all our coffee in one purchase. Customers can purchase on our online store or Amazon.
Where do you see the company in 5 years?
Be the #1 Indonesian focused specialty coffee brand in the US and expanding internationally. That is our mission. Every coffee drinker must know Tentera is synonymous with the best authentic Indonesian coffee.
Would you ever sell?
We would not sell but happy to invite investors that fit our vision if that comes our way. The company started as a hobby and passion of our founder and to promote Indonesia to the world. We want to keep Tentera an authentic family owned business that can be passed generation after generation like watch and whisky companies. If the business remained family owned or controlled, we can continue to instill the tradition, culture, beliefs, passion and quality. Profit is great but we cannot compromise quality and do short cuts which is what's happening to most companies today that are sold or exited by the original founder.
| Company Name: | Tentera Coffee Roasters |
| --- | --- |
| Founder: | Michael Riady |
Comments