Power couple Kwaku and Victoria Mensah founded Santeva Health & Beauty, an organic skincare company that strictly uses all-natural ingredients.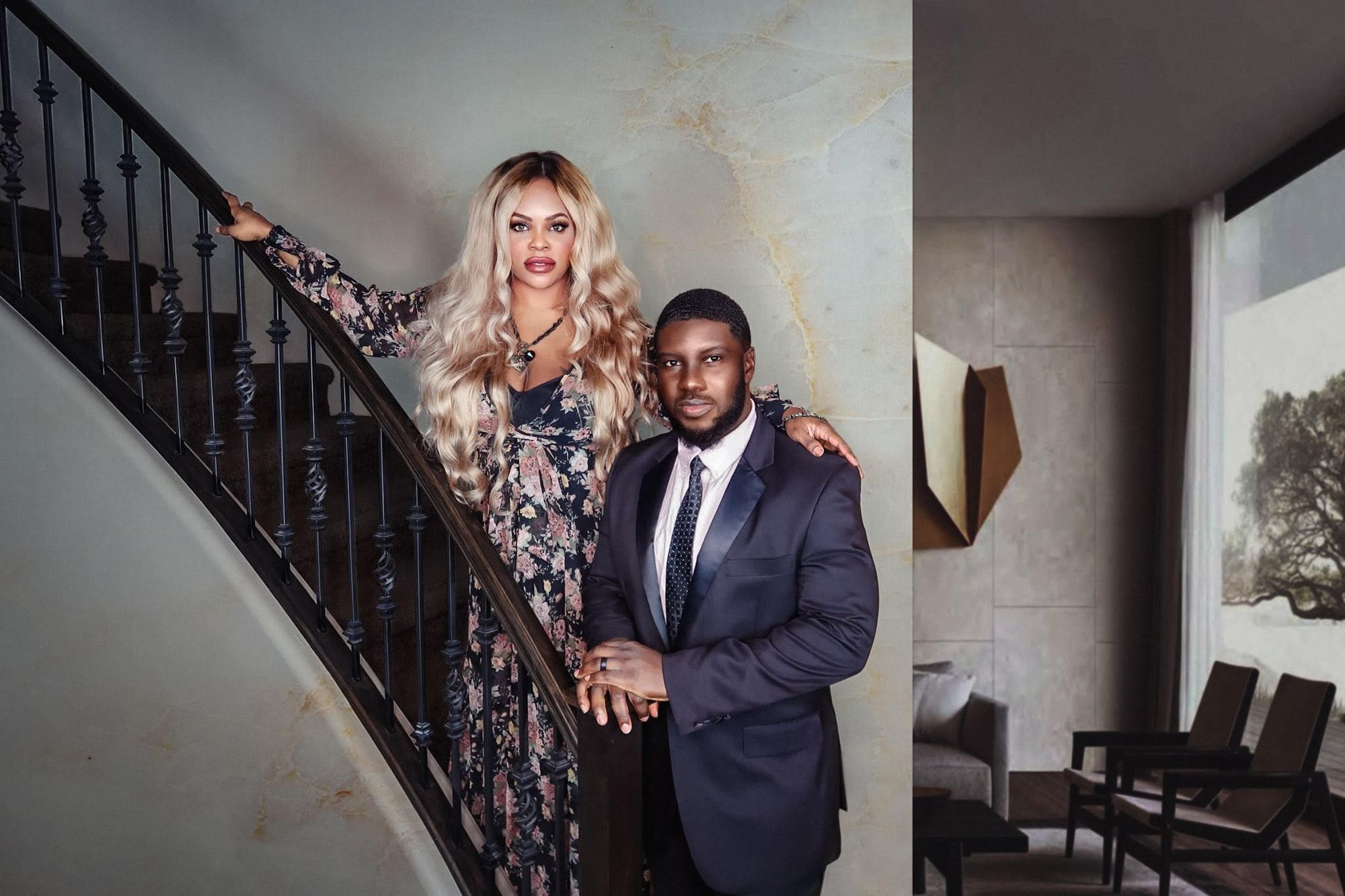 The husband and wife duo created life changing products that target skin issues using supplements and topical skincare.
Was it a lightbulb moment or gradual moment to start Santeva Health & Beauty?
It was a gradual moment. It all started when Victoria Mensah teamed up with dermatologists and chemists to concoct the perfect supplement that would treat hyperpigmentation and melasma - a skin condition that Victoria had been suffering with most of her life. This supplement was supposed to have the benefit of nourishing the skin and the entire body as well. Through many trials and errors, the couple found out that the key to the perfect beauty routine is not merely topical but is something that starts from within. They found the remedy to be glutathione and formulated "Santeva Glow".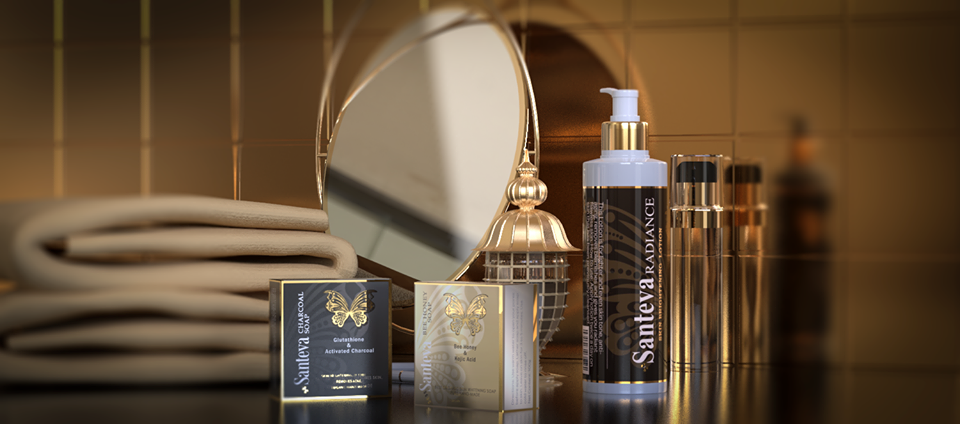 A supplement that has not only completely treated her hyperpigmentation but has gone ahead to birth more skincare products that are helping thousands of people suffering from hyperpigmentation and other skin conditions all around the world.
How did you get your first three customers?
Once we found the cure for my wife's melasma and hyperpigmentation, my wife decided to document her Santeva Glow Glutathione journey on YouTube, showing other people that its possible to cure melasma and hyperpigmentation. It sparked a lot of interests and made her gain more followers who became believers of the product. That is when we realized that there was an opportunity to turn this into a business to help people with skincare problems all over world.
How did you validate the idea?
No, we didn't validate the idea. We believed in ourselves especially because the product we formulated for my wife treated her hyperpigmentation and melasma. Something she had suffered with her entire life.
Did you have any experience/expertise in the area?
My wife Victoria went to school and graduated from an aesthetics program and learned a great deal about skincare. So, her knowledge together with dermatologists and other professionals helped a lot in the formulation and creation of our products.
Who is your target demographic?
Our target demographic is women and men between the ages of 18 to 60 with skincare issues all over the world.
What is the funniest/most strange customer request you have had?
A customer once asked if our glutathione product can change her eye color. We hadn't gathered any info on that during our research and we also didn't see the correlation there.
Another strange one has actually happened multiple times. Clients have come and told us that they have finally become pregnant after starting to use our glutathione supplements.
How did you fund the idea initially?
We started with only $250 dollars. That took care of the first few bottles. Those first bottles got sold out the first week it was launched because our YouTube believers were eagerly waiting for them. We used the entire revenue and profit to get double of the quantity and that also got sold out quickly. At that time, I was doing my Masters program at GCU so I decided to use my stipend which was about $1,500.
Where did you meet your co-founder/founding team?
We are a married couple.
Did you run any companies prior?
We both had entrepreneurial spirits growing up. When I was in high school, I led a group of friends and we'd organize high profile parties every vacation where attendees had to pay to get in. It was very successful until we completed high school and most of my friends had to travel. While at college, I would also go to my sister's boutique and grab the watches and jewelry that were not selling well and would go door to door and sell them for double the profit. Victoria would style hair and braid hair for money at age 10. And so right from the get-go, we both realized opportunities when they came our way and made sure to find a way to make money out of those opportunities.
What motivated you to start your own business?
What motivated us to start our own business, was that we realized there was nothing on the market powerful enough to effectively remove hyperpigmentation and melasma in a natural way. Because everything on the market wasn't organic nor healthy and didn't permanently fix the issue.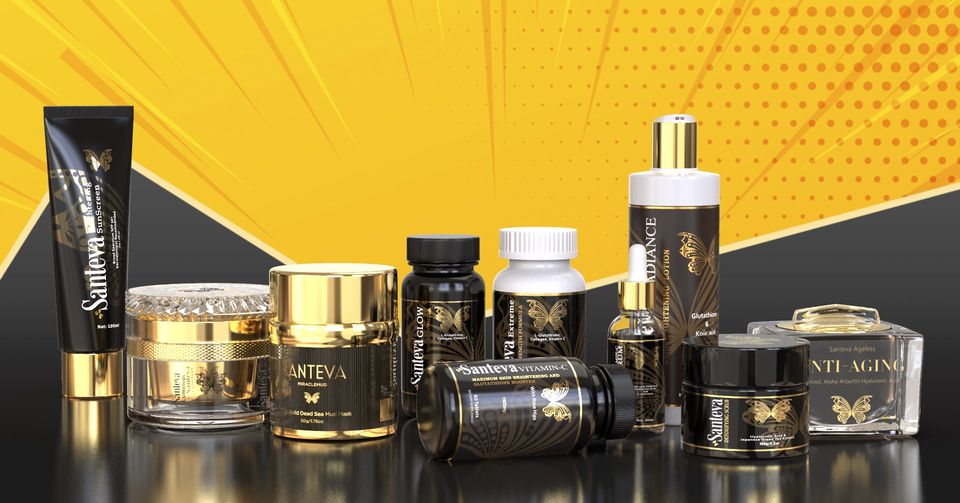 We realized there was a need on the market for men and women that were dealing with skin issues. And because most issues that appear on the skin start from within, we knew that it was important to create supplements that take care of the skin from within.
What were your family and friends first thoughts on your company?
When we told our friends and family the first time, they didn't take us seriously until they started seeing our social media grow with testimonials and other evident results. It was at that point that they also became believers.
What motivates you when things go wrong? What is the end goal?
What motivates us when something goes wrong is the fact that we are contributing to a good cause by helping people feel confident again. We all know what lack of confidence or low self-esteem can do to an individual.  We tell ourselves that there are people out there who depend on us to achieve the best skin of their lives as well as feel confident again.  The end goal is to fix the concerns of as many people as possible.
Do you have any advice for someone just starting out?
Everything is possible so they should try as much as possible to avoid naysayers or people who might discourage them because the truth is that there a lot of them out there. They should enjoy what they do!
What has driven the most sales?
YouTube and Instagram have driven most of our sales
What is stopping you being 3x the size you are now?
Nothing is stopping us. We are on track to achieve that.
How do you protect yourself from competition?
We create unique formulations that our competitors could never copy or find anywhere
Do you have any trademarks/IP/patents?
Yes, we have a trademark for our logo and most of our formulated ingredients.
What are the top 3-5 apps your business could not run without? Why are they essential?
Skype, Instagram, YouTube, Facebook. Skype helps the entire team with 24-hour communication.
What are your favourite books?
Sam Walton's book, "Made in America" where he shares his story and how he built Walmart. I learned a lot of entrepreneurial tips from that book.
What are the next products you're working on? Are there any releases you can tell us about?
We are working on a weight loss supplement. We just launched our Santeva Complete Me Collection trademark™️. Our newest holistic healthcare set is the ultimate supplement maintenance routine for the modern-day woman. We spent months testing and refining our formulas to ensure our clients get the best wellness booster that's safe for daily use.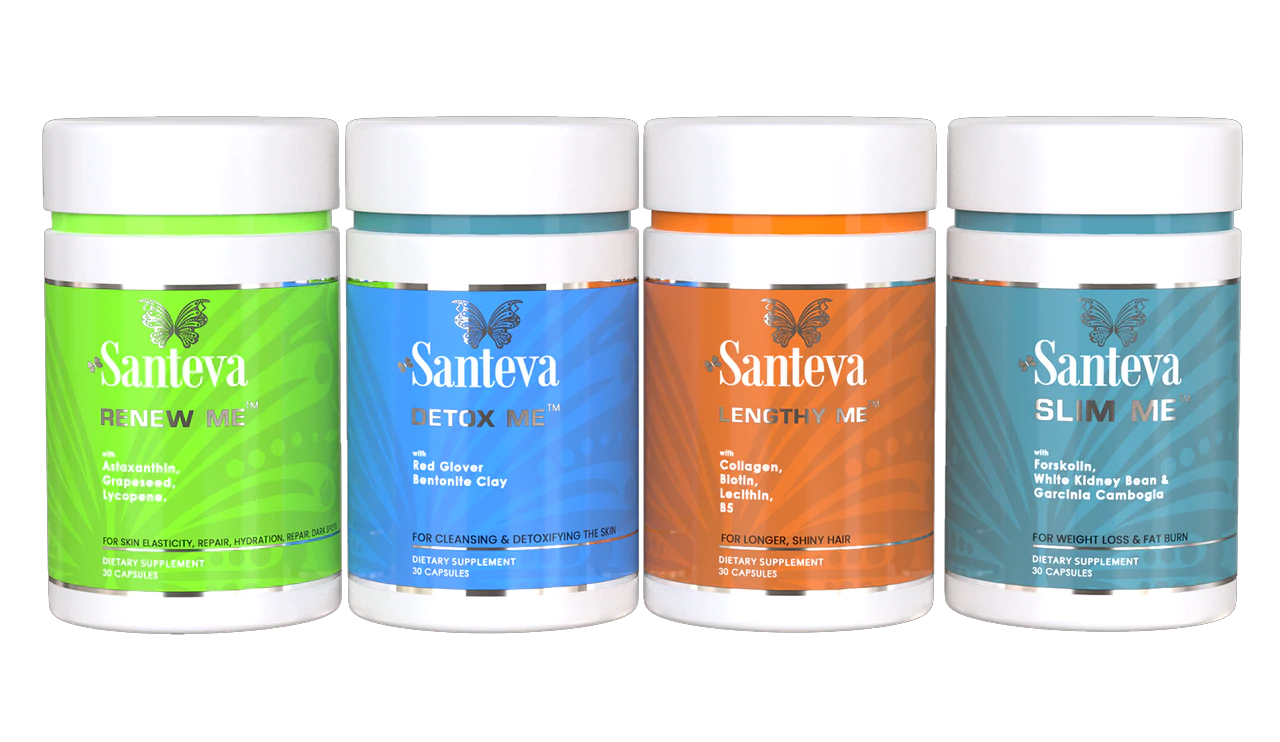 It consists of Detox Me™️, Renew Me™️, Slim Me™️, and Lengthy Me™️ which is clinically proven to contain organic ingredients that guarantees safe and maximum results. This is the link to the collection: https://santevabeauty.biz/complete-me-collection-2/
What is current revenue? If you don't mind sharing
Approximately $1.2 Million in revenue.
Where do you see the company in 5 years? Would you ever sell?
We see our company expanding greatly and becoming a conglomerate in 5 years. We would not want to ever sell our business. It means so much to us.
| Company Name: | Santeva Health & Beauty |
| --- | --- |
| Founders: | Kwaku Mensah, Victoria Mensah |
Comments