One day a co-worker of mine told me about an article he read where people are making millions of dollars a year selling products on Amazon.com with very little startup money. I didn't really believe him but thought I'd give it a shot since he said it didn't require much startup capital. With zero clue where to even start I went on Alibaba.com and started searching random products. I was looking for something cheap that no one else was currently selling on Amazon. A couple weeks later I ordered my first product for $300 – a plastic bean sprout hair clip. Initially the product didn't sell much, maybe one or two units a week, but this is where I first saw the potential in ecommerce sales. From there, I decided I would slowly buy new products and eventually if things picked up, I would start getting factories to manufacture my own products.
Three years later, I incorporated HAWWWY® Inc. and co-founded French KOKO LLC and Market Knox LLC that follow the same growth model except in different product categories. The companies now sell in multiple ecommerce marketplaces in multiple countries with future plans to get into retail. Our products range in variety from Spiral Bobby Hair Pins to Funny Wine Stoppersto Color Run Powder.
Was there a lightbulb moment?
The lightbulb moment when I decided to pursue getting into ecommerce was when I sold my very first unit on Amazon.com organically. It blew my mind that somewhere in the world someone out there searched for a bean sprout hair clip and purchased a pack of them for $9.99 from me. I figured if I could sell through all the units I purchased for $300 I would make a 3000% return on my initial investment which would be enough to buy a second product.
Did you have any experience/expertise in the area?
I had experience in advertising but zero experience in ecommerce or merchandising. I worked my way up through the ranks of the advertising world and am currently the Creative Director at a digital marketing firm. Having the graphic design background has really helped create attractive photos and digital marketing materials for my products. My experience in the digital marketing firm gave me valuable knowledge of SEO and how researching keywords for my listings would be a huge differentiator between me and a competitor's product.
How did you fund the idea initially?
The initial $300 came out of my pocket. Repurchasing inventory and investing in a new product came from the proceeds of that first product. This was the basic model I followed for the first year of growth; using the proceeds of one successful product to purchase another product. Eventually I learned I would need to invest more of my own money if I wanted to start manufacturing my own custom products with attractive packaging. Luckily my 3rd and 4th products really took off and gave me the opportunity to test out several new products at once and see how they would sell.
Where did you meet your cofounder?
We actually met on the dating app Bumble, and now we are engaged! When we first met, Andrea was an 8-year veteran at QVC as a Merchandise Buyer. After dating for a while, she decided to take a job offer as a Category Manager at GoPuff, a fast growing digital convenience delivery service. Only after a few months of working with that company, I was able to convince her to manage my company and start another one of our own together. That was the best business decision I have ever made.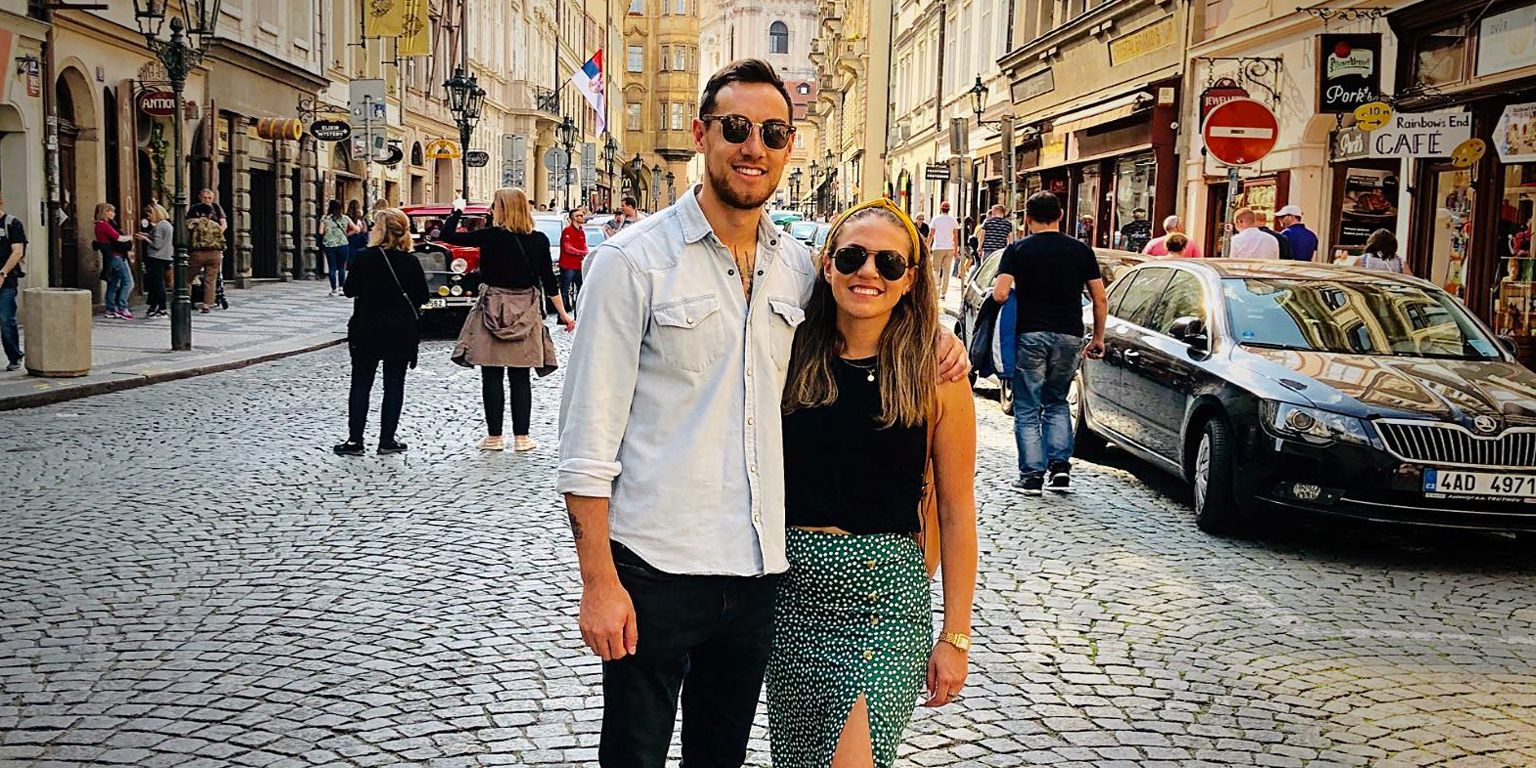 In 10 months she doubled my company's revenue and increased the products from 15 SKU's to over 50. Her merchandising expertise of finding new products paired with a supernatural ability to utilize search engine optimization tools and tactics specifically for ecommerce marketplaces brought our companies to the next level. Now we have over 100 SKUs, sell on multiple ecommerce marketplaces and in multiple countries.
Do any tools or services help streamline your company for easier early stage growth?
When I first started the company, I was getting all of my products shipped from the manufacturers straight to my apartment in center city Philadelphia. I'm pretty sure my neighbors thought I was some sort of online shopping addict because I was constantly getting large shipments at my door. I was also fulfilling Walmart orders myself, so I would spend half the day packing individual customer orders and shipping them out. After Andrea came on board, she started getting our products shipped directly from the manufacturers straight to the fulfillment warehouses around the country. We also hired a 3rdparty company to handle all of the individual customer orders outside of the Amazon and Walmart marketplace. This freed up valuable time which is now used to better manage our current products and research new products.
What early setbacks have you had?
Learning the ins and outs of importing and exporting has been difficult. Incorrectly labeling some of our beauty products packaging have led to complete shipments being stopped when entering the United States. When we started getting into a product line of selling colored powder (gender reveal powder, color run powder, etc.) we learned that not all freight companies would allow us to use their services for the problems that inherently come with importing powder into another country. We have also learned that having a good patent and trademark attorney is key in protecting your brand from competitors. Many fake Chinese sellers will try to "hijack" your listings on ecommerce marketplaces and sell counterfeit versions of your own items. This can make a SKU unsellable for months when this happens.
Who is your target demographic?
Each product has their own target demographic that we use specific keyword phrases to funnel potential customers into our listings. The use of multiple analytic tools helps us to refine and narrow our marketing spend on specific demographics to maintain low costs of customer acquisitions.
We get the most unique questions about our Gender Reveal Powder. From questions ranging from how to pour it into a Tuba and blow it out, to how to strap the bags to a farm tractor to shoot out of the exhaust pipe. We also get the most enjoyment out of all our products from this particular item. Customers leave us great reviews with videos showing how they revealed the gender of their baby. It's great to know you were in a small way a part of that very special moment in their lives.
What motivated you to start your own business?
Paying off my college loans was my primary motivation for starting these companies. Even with a well-paying job, I was paying over $1000 a month toward my student loan debt; it was barely making a dent in the outstanding balance. I knew I needed some type of supplemental income that could help tackle this financial burden. When I made my first student loan payment solely on the profits of the company, I felt 1000lbs lifted from my shoulders. I didn't realize then that the companies would continue to grow and later become my main source of income.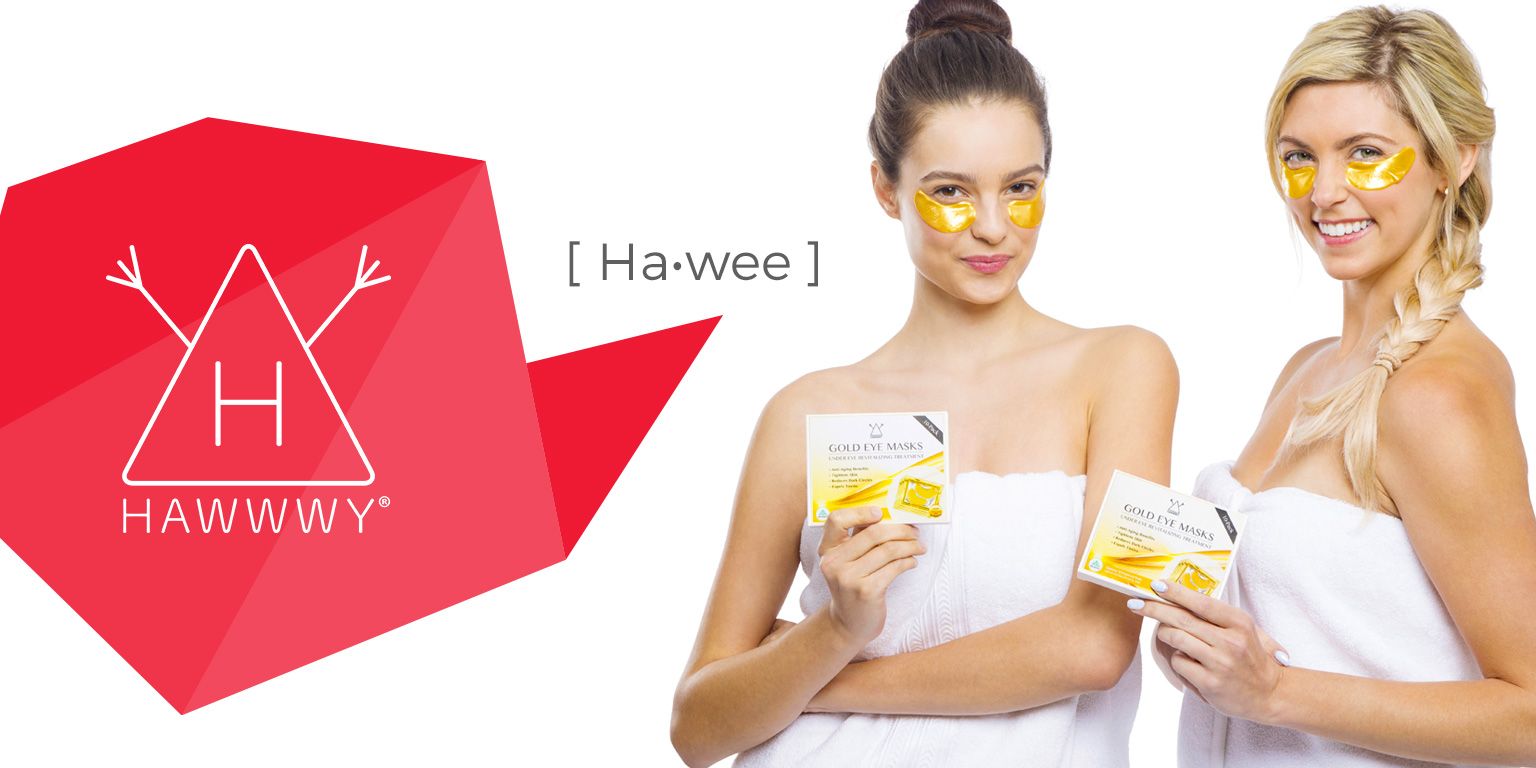 My friends all thought I was crazy when I told them I was going to start selling products online. We would always joke in our texting group chats about what products I was going to sell and why anyone would ever buy them. I remember how the attitudes and mockery changed when I showed them the first time I reached $80,000 of revenue in 30 days. My family has always been supportive and excited with the idea of passive income. I even helped my father start his own company manufacturing his own product ideas.
Do you have any advice for someone just starting out?
Choose your company name carefully from the beginning expecting it to take off. When I started the first company HAWWWY, I didn't fully know what I was getting into and if it would actually succeed. I needed a business identity, so I chose a funny name that my friends would sometimes call me. Now I'm stuck with a name that is hard to say and has three W's! My other advice is to set a small goal to accomplish every day. Starting a business can seem very overwhelming at first but if you break it up into small goals it will eventually all fall into place. For example, simply filling for a sales tax permit in your state is a single goal you can accomplish easily in one day.
What are the next products you're working on?
We are currently researching yoga mats. We would love to start manufacturing a comfortable yoga mat that has photo quality printing on the surface. We are looking to print modern designs like marble textures and modern geometric patterns that we think will do well in the yoga community.
In 5 years, I would love to see all three companies on all of the major ecommerce marketplaces, in multiple countries and our top products available in retail stores.
Would you ever sell?
I would consider an offer if I think that person could continue growing the companies in the direction we would like to take them. As long as I didn't have to sign a non-compete so I can start another company.
| Company Name: | HAWWWY |
| --- | --- |
| Founder: | Harry O'Brien |
Comments