Kirby Lavallee, M.A. is the Chief Success Coach of The Cake Girl. He and his wife are small business owners and entrepreneurs. They have created a successful profitable business, even during COVID and other variables presented in the last 6 months. They are in the hospitality industry and have been hitting hard since this whole thing hit.
Was it a lightbulb moment or gradual moment to start The Cake Girl?
The Cake Girl was a journey that started over 10 years ago. Kristina, my wife, AKA "The Cake Girl" , has always had a passion for sweets. Her mother, Margarita, is a Chef and inspired her from a young age to be excellent in the kitchen. Kristina, decided her passion was in baking and pastry rather than culinary arts.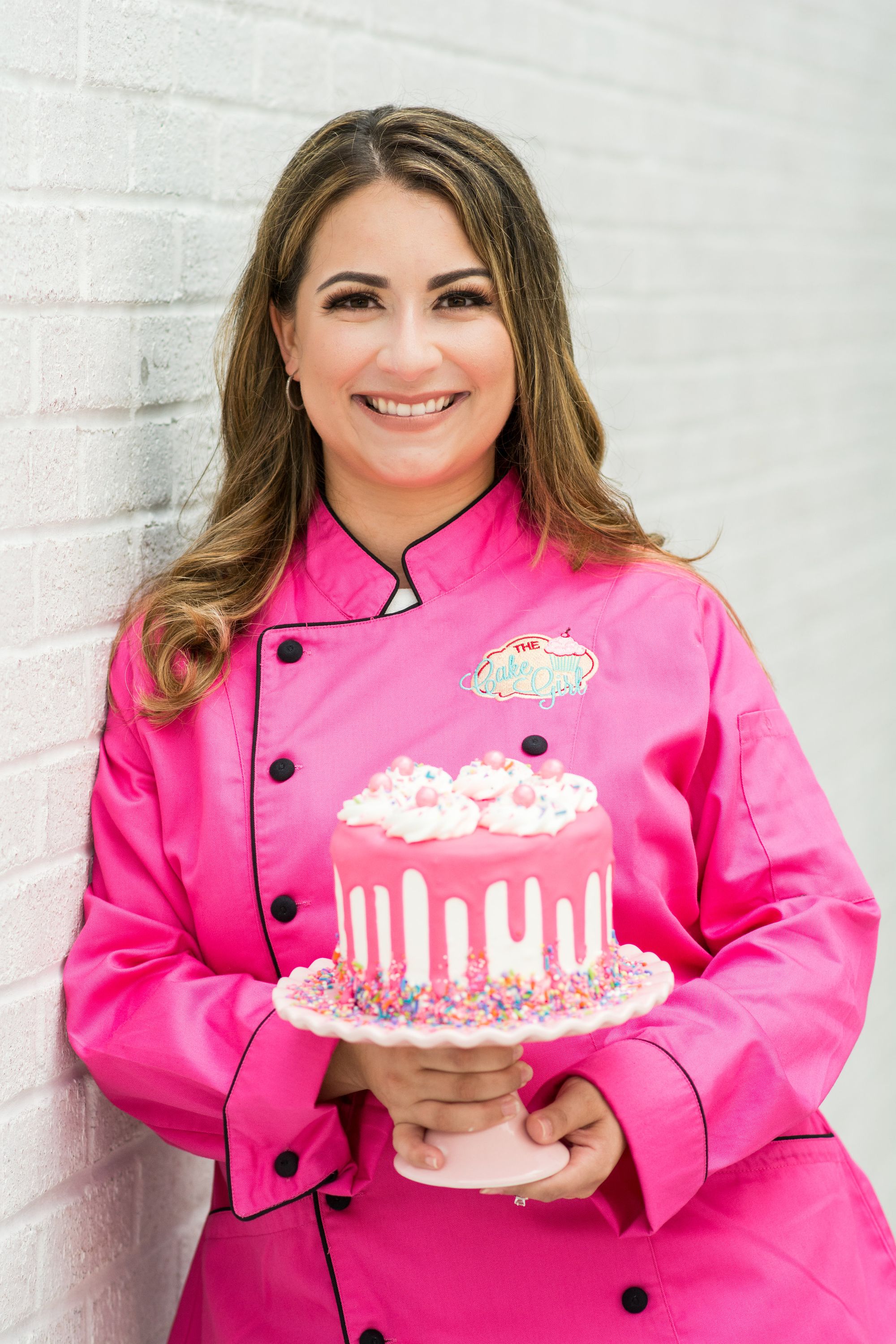 When Kristina and I met in 2008, I immediately observed her talents and passion for creating amazing and delicious sweet treats. Throughout our time at The University of Central Florida, I encouraged her to start her own business and named her "The Cake Girl". The title stuck and her cakes became a huge hit in Central Florida. Upon graduating college I moved back to Tampa to pursue a career in law enforcement and Kristina remained in Orlando for a couple years. We got married in 2013 and she moved to Tampa. Immediately upon moving to Tampa, we started doing weekend farmers markets/festivals and quickly outgrew our pop-up tent setup. We purchased a dessert truck and we were able to bring more product to events with us as well as go to events all around the state. Business grew and we made the choice in 2019 to open our very first brick and mortar store in Tampa, FL.
How did you get your first three customers?
Our very first customers we got by attending events and word of mouth. We also network heavily to spread the word about what we are doing.
How did you validate the idea?
Our idea was validated by the response that we got when people tried our product.
Did you have any experience/expertise in the area?
Kristina has two Bachelor's Degrees from The University of Central Florida - one in Hospitality Management and one in Foodservice and Restaurant Management. She has also worked for other high end bakeries where she obtained experience prior to starting The Cake Girl.
Have you raised any money? How much?
We are self funded and have no investors.
What regulatory approvals did you have to go through?
In Florida we are licensed and inspected through State of Florida Department of Business and Professional Regulations - Division of Hotels and Restaurants.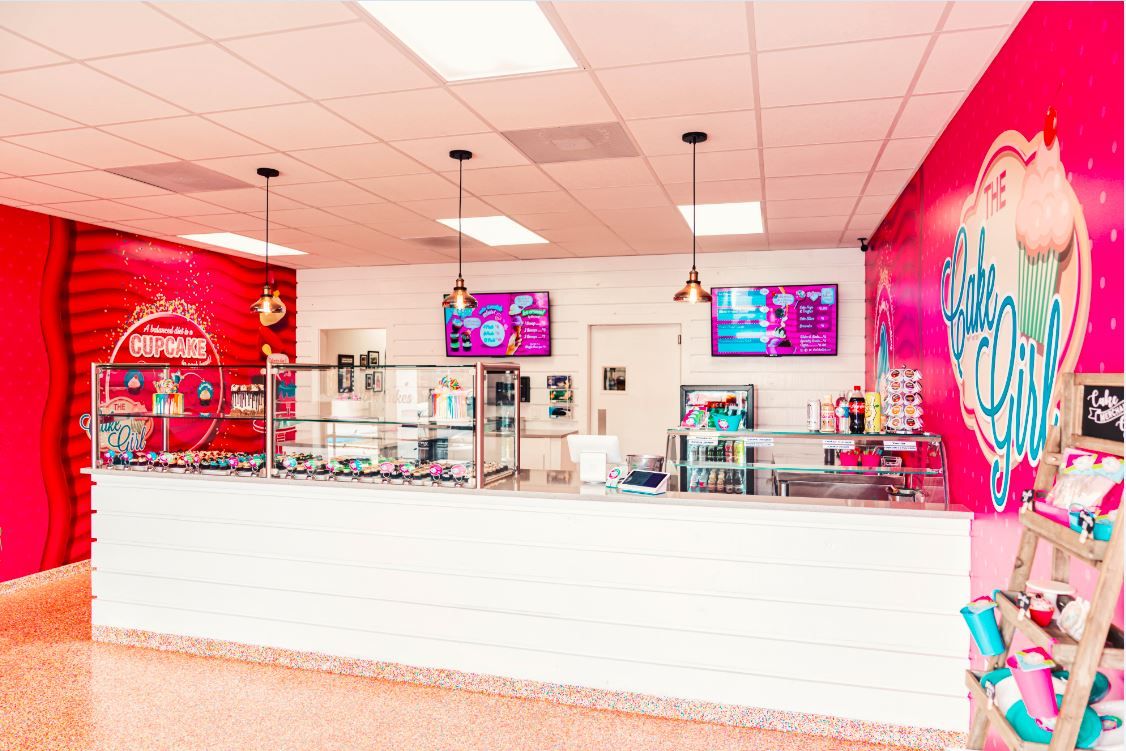 We had to go through an approval phase with them to have our concept licensed and approved as well as regular inspections by their inspectors.
Who is your target demographic?
Our target demographic is consumers looking for high end custom cakes and cupcakes. We make all of our products daily in our bakery from scratch. Our customers are ones that do not want grocery store cakes.
What is the funniest/most strange customer request you've had?
We get a lot of inappropriate style cakes that people request, they are always extremely funny. Not only to create but to see how the customers act when they request them and what their vision and description is.
How did you fund the idea initially?
We are self funded, so we used money that we saved to start our business.
Where did you meet your co-founder/founding team?
We are a husband and wife team.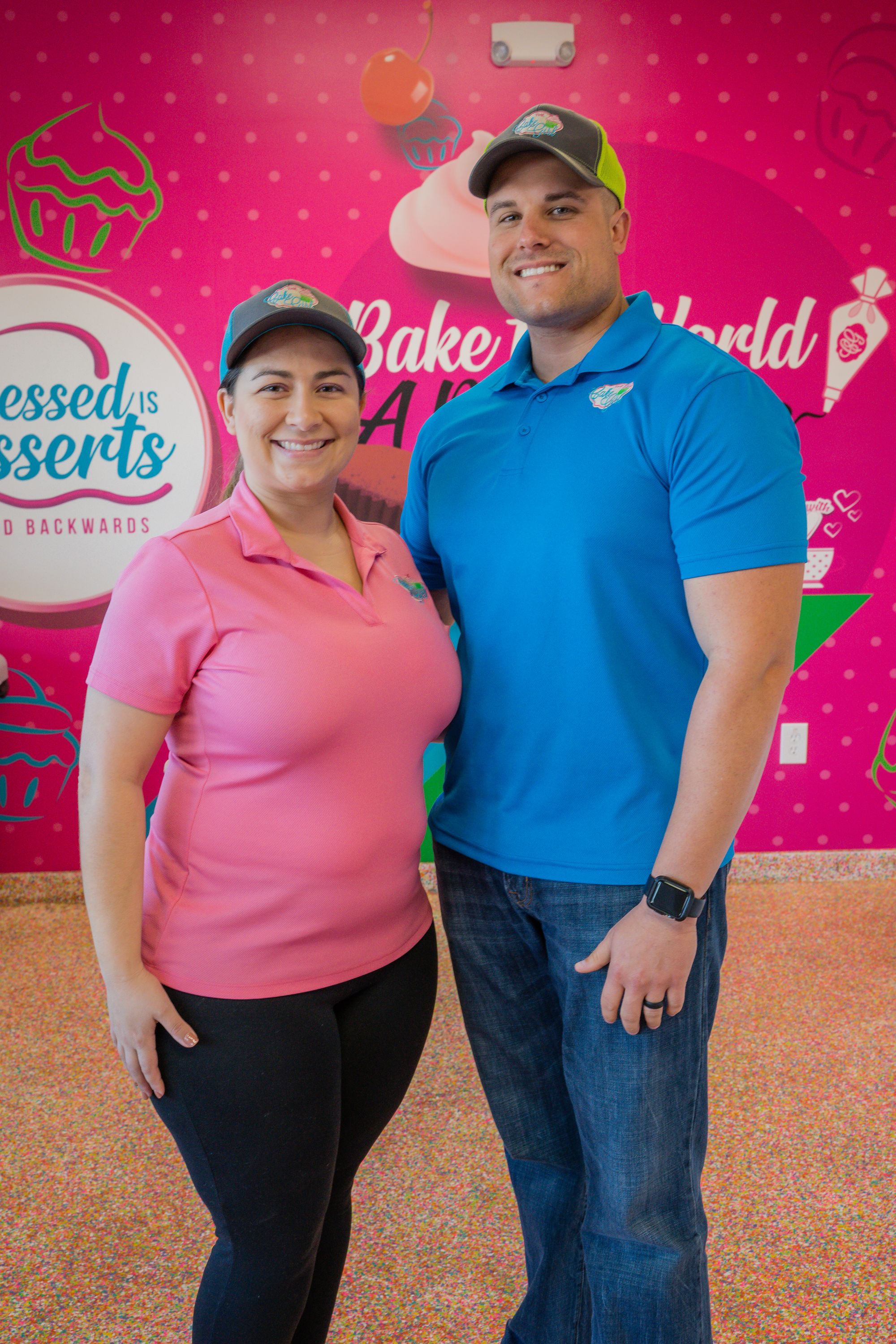 We met at UCF - University of Central Florida.
Any tips for finding first employees?
This is a hard one. We have developed a pretty solid hiring process. What it consists of is an initial interview or call, prior to meeting in person. Once we meet the candidates and get a good feeling on how they will fit in with the team then we do a practical interview where we test their skills and talents.
Did you run any companies prior?
Yes I have had a few of my own companies over the years. Ranging from lawn care, investigations and pest control.
What motivated you to start your own business?
I have always had a love for business since I started pushing a lawn mower around my neighborhood at 12 years old, my first business was Kirbside Lawn Service.
What were your family and friends first thoughts on your company?
My family has always been super supportive of my business ventures. When I was 12 years old, my parents helped me with getting the equipment that I needed to do the neighbors yards. That quickly started to spread to the surrounding neighborhoods. When I was 16, my parents helped me purchase a vehicle that I used to pull my lawn trailer and lawn mowing equipment all over Tampa. I have also had great support along the way from friends. I have met some of the best people in the business world over the years. I have also had my fair share of people who doubted me and hated, but I am happy to say I have proved them wrong with my success.
What motivates you when things go wrong? What is the end goal?
In business things are going to go wrong. Whenever there are moving parts you have to plan for the uncertainties that come along with any situation that you might be faced with. When things go wrong I am always motivated by trying to fix it as well as identify flaws in our system that allowed the mistake. The end goal is to always evaluate and make changes as you go in order for things like that to not happen again. It's always a learning lesson and a chance to become better.
Do you have any advice for someone just starting out?
Do your research on the field that you want to go into! Most entrepreneurs have ideas of what they want to do, but they really need to get a good idea of everything that goes into business. Business is not just about doing what you love, you have to consider all the administrative tasks that go along with all the behind the scenes items. I also always recommend that entrepreneurs be financially stable prior to getting into business. There will be a lot of money going out initially with no money coming in, if you aren't able to fund your concept, don't do it. In addition to funding your business in marketing and overhead, remember you also have to live in your personal life. Bills are something that you can't escape in personal and business.
What has driven the most sales?
I think that in my experience, it's a blended approach. I think that to be successful in sales you have to touch people in several different ways. I find that a strong social media and web presence along with a good physical community presence has been what has really worked for me.
What is stopping you being 3x the size you are now?
Timing and talent. We are growing at a fast but controlled rate. We are in the process of building a second store, but we are scaling at a very controlled rate to ensure that we continue to deliver the quality that our customers expect. As we continue to get great talent on the team, we are able to take on more.
How do you protect yourself from competition?
You will also have your competition copying your ideas, if you are doing something right. It is important to always be original in your ideas and come up with unique items that you do really well.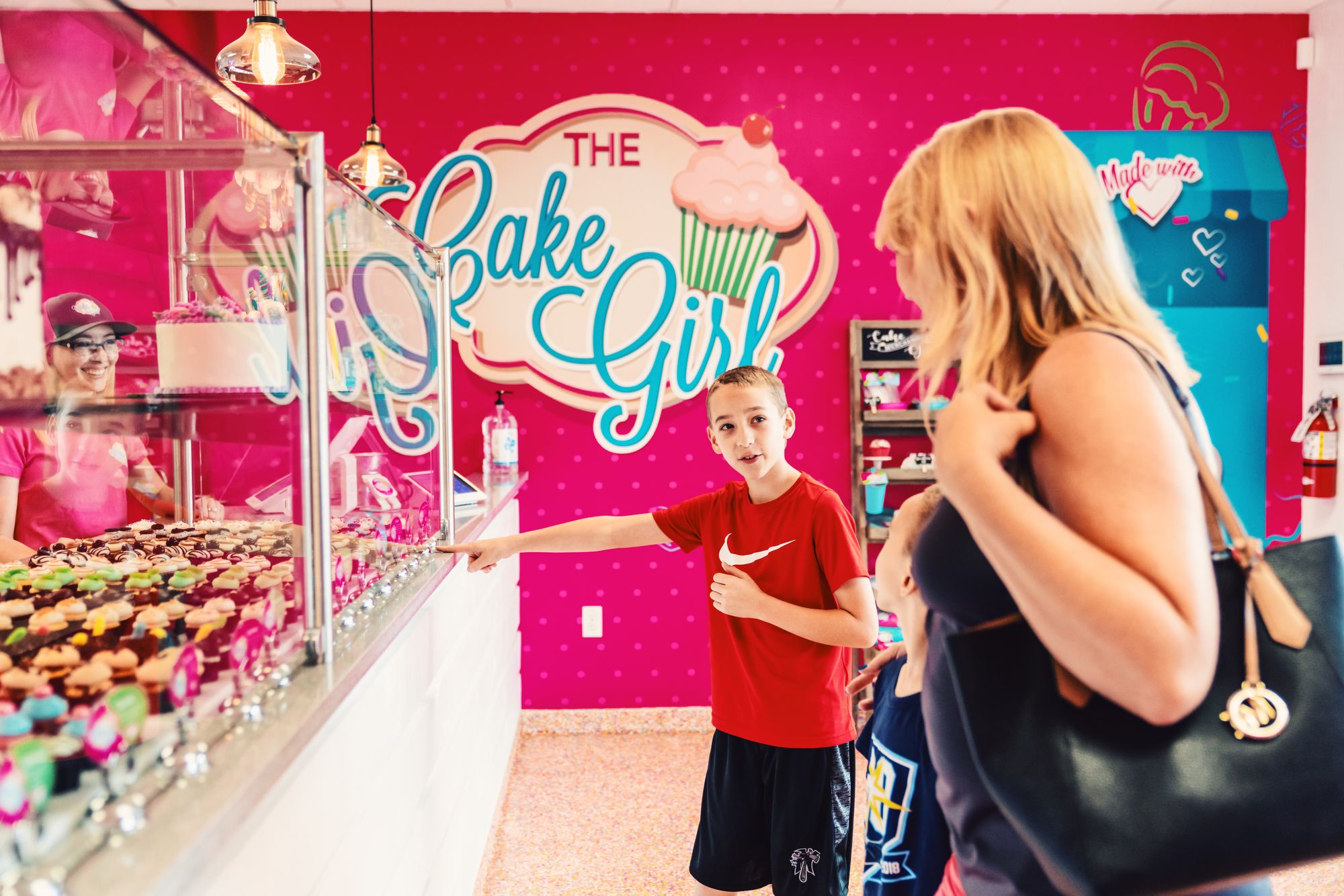 In our case, our products and creativeness are very unique, so we do not have a lot of our competitors doing the same things. We have been faced with a couple of them trying, but typically in my experience if another brand is consistently in your trail, that is where you want them. We typically stay two to three steps ahead and are constantly working on new products to launch, months before we do.
Do you have any trademarks/IP/patents?
Yes, our logo and branding has a trademark on it as well as a couple of our products. This helps to protect our intellectual property and branded products and materials. And we are very serious about enforcement of our trademarks and property if any violations are found.
What are the top 3-5 apps your business could not run without? Why are they essential?
Instagram, Facebook, LinkedIn, Customer Loyalty program  and a good email communications platform. We constantly communicate with our fans to let them know what we can offer them. We also regularly communicate weekly specials and promotions, which drives traffic to our store.
What are your favourite books?
I am not really into reading books anymore, just because I do not have time. I now focus on reading business articles that relate to marketing, business trends and current events that are happening in the business world.
What are the next products you're working on?
We are always developing new products. I think that is what has helped us with our success. We always listen to our customers and make changes and developments based on their feedback and requests. We are now working on holiday packages and custom corporate gift ideas.
Are there any releases you can tell us about?
Right now we just released our Halloween Crave'n Cups, which is hand layered cake, toppings and icing in a jar that ships right to your door anywhere in the USA. We make these daily in our shop and they come in a variety of flavors.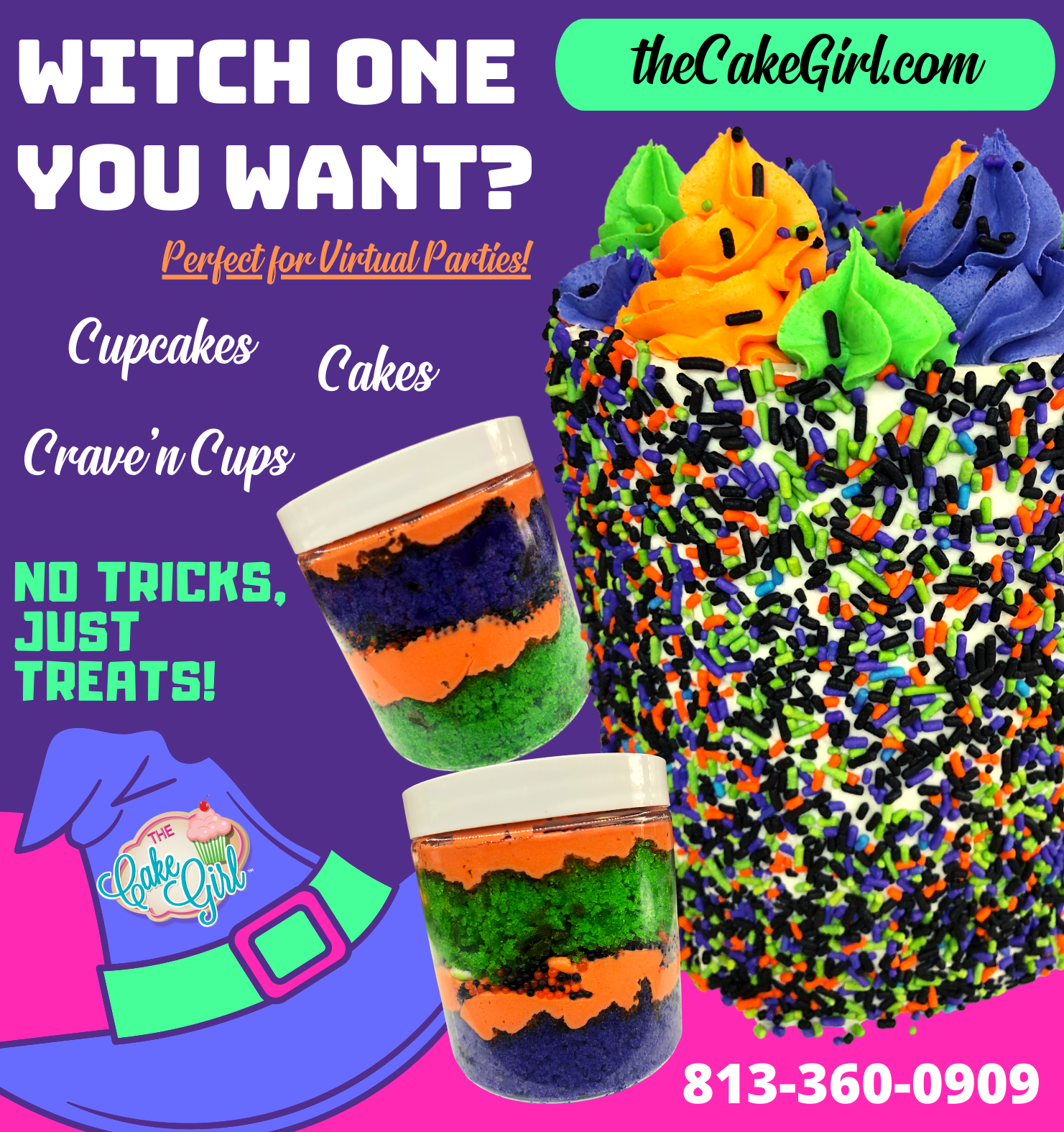 This new Halloween product will be popular this year since trick or treating will not be as prevalent. These products are great for virtual parties and events.
Where do you see the company in 5 years?
In the next 5 years our goal is to have 3 stores operating in the Tampa Bay Area. After that point we would like to begin the process of franchising our concept across the nation. We have already had requests for franchising locations, but we want to make sure that we continue to test our concept with corporate stores first.
What is current revenue? If you don't mind sharing
Last year our revenue was $157,500 and our store opened in June of 2019. We will definitely surpass those numbers this year, even with COVID affecting a couple months of sales for us. Our quick thinking and adapting to new ways has assisted us in bouncing back to our sales numbers prior to the pandemic.
Would you ever sell?
Probably not. I do love building and selling businesses, because I love the challenge associated with the growth phase. This business is my wife's baby, so we will be growing it. We will be selling franchises in the future, which will give hungry entrepreneurs the ability to get a piece of the sweet success!
| Company Name: | The Cake Girl |
| --- | --- |
| Founder: | Kirby Lavallee, M.A. |
Comments