TBô is a profitable, men's bodywear brand that is paving the way with a new business model they have coined Direct-By-Consumer. This is a demand based model where TBô gives their 400,000 community members an active voice in how the brand works and what products the brand produces.
TBô not only allows its members to create new products like the Limited Editions that TBô produces once a month, it allows them to improve existing products as well. An example of that is a new sizing structure that TBô recently introduced that allows sizing for bigger men that were having trouble fitting into TBô's then largest size, an XL.
This whole concept is the brainchild of founders Roy Bernheim and Allan Perrottet who are based out of Switzerland.
Was it a lightbulb moment or gradual moment to start TBô?
Allan and I were talking one day and got onto the topic of underwear. During this conversation, we discovered that we both had the same problem, we couldn't find everyday underwear on the market that was high quality, comfortable and fashionable while also incorporating functional and technical fabric qualities like moisture wicking and odor elimination.
How did you get your first three customers?
We thought that if we both had this issue, then surely there are other men out there that also have this issue. We decided to put together a survey, mostly with open ended questions to find out how guys felt about their underwear. The response that we got was amazing. Only then we realized that no other underwear brand was doing this type of outreach. We ended up surveying about 5,000 men and received a 40% response rate where men told us all of the problems they had with the underwear they were currently wearing. It ranged from fabric that wasn't comfortable on the skin to poor fit and construction.
How did you validate the idea?
After several rounds of feedback and testing from the Tribe, we created the first pair of underwear, The Must Have Boxer Brief, which is still sold today and is our number one style. We actually took our first orders for this underwear from guys who saw it on Instagram and wanted it even before we had our online shop open! It was very old-school where we would take their payment information over the phone and then ship it out. Once we were armed with that feedback, we knew that we had to set out to create better underwear for men and TBô was born.
Did you have any experience/expertise in the area?
Neither Allan nor I had experience creating underwear but we figured with Allan's prior experience in clothing manufacturing and my experience in branding, we knew enough to get started and would learn the rest along the way. What we did know though was that the community was going to be the most important piece of the puzzle to create the perfect underwear. Every step of the way we engaged our growing community of men, what we call the TBôTribe, to find out what worked for them, what didn't work for them and ultimately what they really wanted from an underwear brand. We call this process co-creation because each member of the Tribe gets to be part of what TBô creates and how it operates.
Who is your target demographic?
TBô's goal is to create the most comfortable everyday underwear for all men. One thing that we have learned from the Tribe is that they are hard-working, active and caring. We always keep those ideas in mind in everything that TBô .
On the product side of things, because we know our guys are hard-working and active, we developed the underwear to function with them. Each pair is made with a bamboo fiber, that wicks away moisture, regulates body temperature and is breathable which all play a role in the overall comfortability of the underwear as men go about their day, whether it be daily activities or working out. The fiber is also sustainable which we know our Tribe really loves.
Our Tribe is very social and communicative which is fantastic. We can now count 400,000 individual Tribesmen that are part of TBô and each one has a voice in the brand. Because each Tribesman is invested in the brand, we have had an incredible repeat order rate of 30% so one in three guys almost is coming back to buy another pair of underwear from us within three months of purchase. We also have a very high first impression success rate with men that are new to TBô. We have a 6% conversion rate with first time visitors which is significantly higher than the industry average.
Our success with our customers is all part of our Direct By Consumer model. When you include customers in the decision making process of the brand like we do with our Tribesmen, it instills a sense of brand ownership which ultimately makes them feel unique, important and involved in everything TBô does and creates. They have that sense of ownership which means they are more loyal to TBô and come back to order more bodywear from us at an increased rate because they have been an active part of the co-creation process.
Where did you meet your co-founder/founding team?
Roy and I met through a mutual friend in Bangkok, Thailand actually! I was over there on holiday and Roy was working there at the time.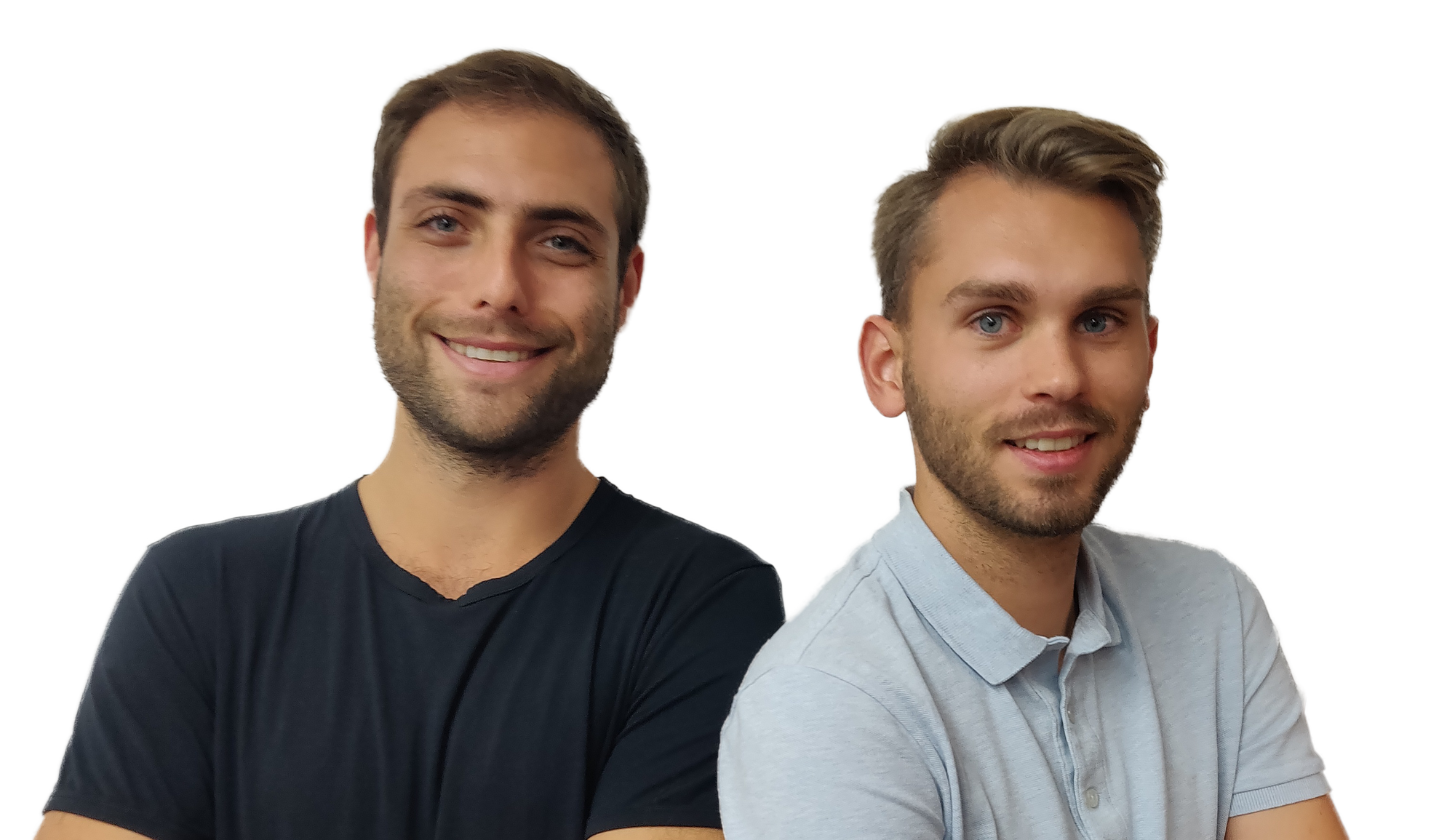 We went out and really connected through quite a few shared interests. When Roy moved back to Switzerland, we reconnected and that's how we ended up working together on TBô.
What motivated you to start your own business?
Allan ran a tailored suiting business he started as a side gig when he was in university which is where his clothing manufacturing experience comes from. He's really got the eye for fabrics and making clothing that fit perfectly. I launched and expanded a few brands across APAC during my four years living in South East Asia and China. I used to go out to countries that were totally new to me and try to find what unmet needs there were - like for example when I learned that there was no Gatorade in Myanmar at the time! At the company I used to work for, my team and I then developed the first Burmese electrolyte beverage. I've always been passionate about finding a riddle and solving it with a team.
Do you have any advice for someone just starting out?
Learning 1: If the only answer people give you to "why is no one else doing XZY?" is "because no one else does it", you found your niche. At the beginning when we asked the Tribe to give their input on big decisions, most industry veterans told us that this won't work because consumers don't know what they want - "no one asks the consumer what they want". We then found out that this is actually what makes TBô special and what the Tribe really appreciates about the brand.
Learning 2: Keep on asking yourself where the traction comes from and when you understand it, focus on that. At the beginning we thought we had to be everything to everyone. Over time and through a lot of interaction with the Tribe, we understood what exactly they want the brand and the products to be. Ever since, this is what we focus on.
How do you protect yourself from competition?
What really sets us apart from all of the competition out there is the Tribe. The Tribe influences every single thing that TBô does which is the opposite of what the other brands are doing. Instead of us or a designer telling guys to buy some new collection because of x, y and z, our Tribe tells us what underwear they want and then we go out and make that happen for them. We don't work based on seasons and wholesale cycles but based on real demand from real people.
Do you have any trademarks/IP/patents?
This approach, which we call DirectByConsumer is the logical evolution to the current DTC model that brands are working with. (Find out more about DBC here: www.directbyconsumer.com) Because we know what our Tribe wants, we know that when we produce it, it's going to sell - well actually a good part has already been pre-sold - and when you know that, it changes the entire way you look at production. We know exactly how many units we need to make which we know will sell because the Tribe is demanding the product.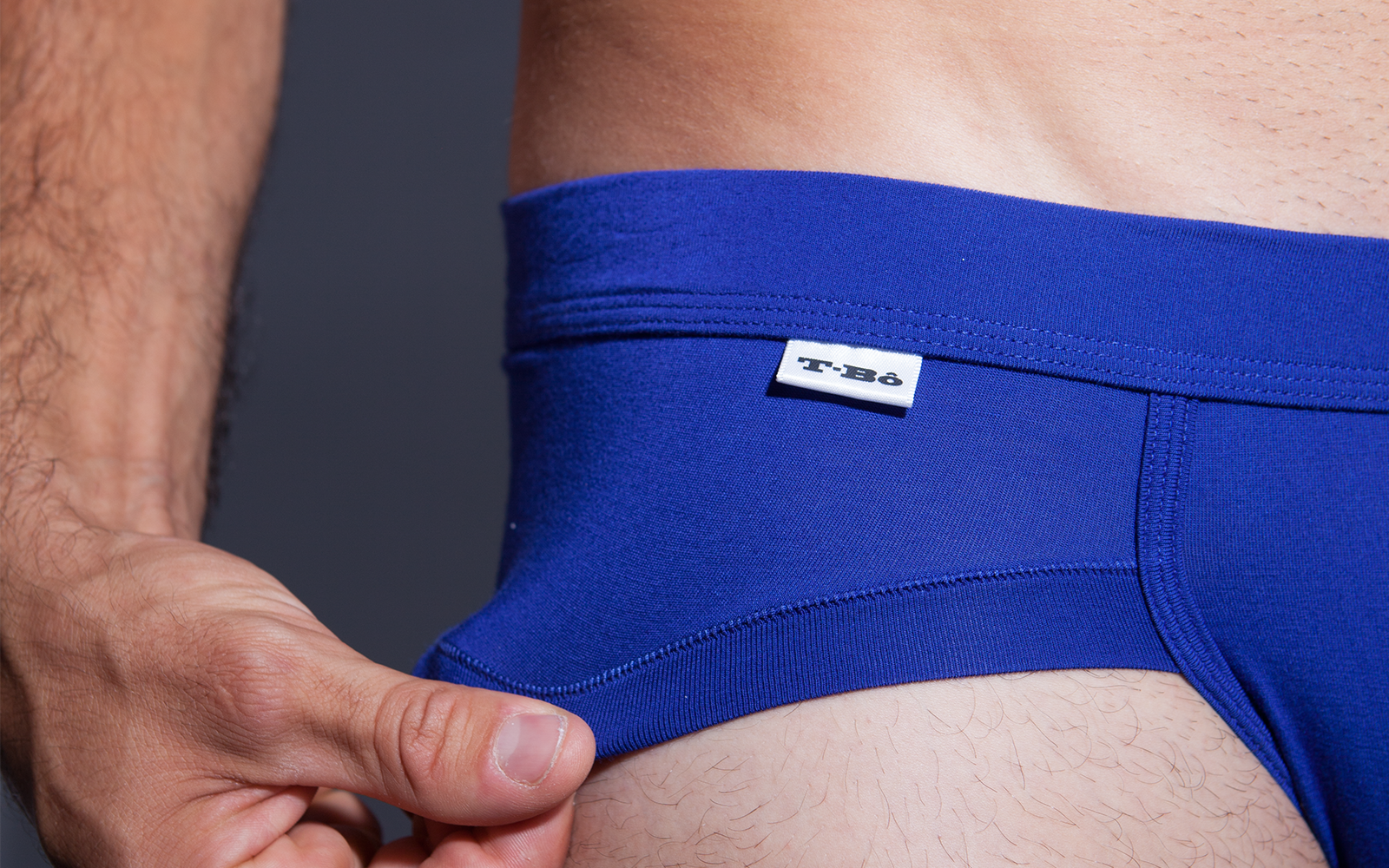 This obviously helps us maintain predictable margins because we don't have to put excess inventory on sale which ultimately helps the overall brand value. But the biggest chunk of the margin, that normally would go to wholesalers and retailers, goes directly to the Tribe / the consumers. It's also sustainable because now we aren't using excess resources and energy to produce underwear that might not sell and would otherwise end up in landfills. All of this information allows us to create a superior product, delivered directly to the door of our customer within a few days of ordering in our key markets for a very affordable price.
Extremely comfortable designer underwear at an affordable price.
What are the top 3-5 apps your business could not run without? Why are they essential?
With the technology available to us today, your team no longer has to all be from the same place in order to be efficient. We've been distributed globally almost from day 1 - mainly to keep our operations and customer support online 24/7.
We use Slack for our internal communication which keeps everyone on the same page and meetings can be done using Google Hangouts. With everything being accessible in the cloud, we're able to streamline our communication even when one of us is in Switzerland and the other is in the US. We use collaborative tools, like Google Docs and Sheets, across all areas of the business, so that everyone can work together instantly and is always up to date on the latest version. We have our shared documents in Google Drive with different levels of access for internal and external collaborations.
Another very useful tool we use daily is Asana where we share and track projects and our personal goals alike. Every week we have the "Weekly", which takes place always on the same working day at the same time. That meeting is the "rock" in a very fast-moving environment. During that meeting everyone of us goes through the past week's goals, summarizing 1 by 1 what was and what wasn't achieved. Then each one of us goes through what the goals are for the upcoming week. Most importantly: we ask if we've missed anything that we could help others with during the week.
What are your favourite books or podcasts?
Roy: Best business book I read so far:
https://slate.com/business/2014/05/adam-grants-give-and-take-a-theory-that-says-generous-people-do-better-at-work-than-selfish-ones.html
Best branding book:
https://www.amazon.com/Sticky-Branding-Principles-Customers-Incredible/dp/1459728106
Out of interest:
A Short History of Nearly Everything by Bill Bryson
Personal read: Hermann Hesse (German author but all translated to English): https://www.goodreads.com/book/show/52036.Siddhartha
What are the next products you're working on?
We like to say that TBô is the first DirectByConsumer brand, not just an underwear brand. Underwear was the first category we started with because of the conversation that sparked up all those years ago. We - that is Allan and me - are only here to ask the questions, listen and make sure the wishes are executed in the best possible way.
Are there any releases you can tell us about?
We are receiving information from the Tribe everyday that will show the next product TBô unveils. Currently we're working on a limited edition underwear for September that the Tribe is designing as we speak. We've always dropped limited edition styles but we're now ramping those up to drop twice a month so the TBô Tribe can add some newness into their wardrobe outside of the core offering they can get everyday. We have a page dedicated to the co-creation process that you should participate in!
https://www.tbo.clothing/pages/co-creation
We're expanding our already robust sustainability program which has always been at the heart of the brand. When we first launched, we made sure that the fabric we used not only checked all of the boxes of comfortability and function our Tribe wanted but also was made from a sustainable resource. That's how we landed on the bamboo fiber. Earlier in 2020 we took the next step to reduce our carbon footprint by offering a "no packaging" option at check out. If you check that box, then we remove the underwear from the packaging and recycle it which has been widely adopted by our customers. The next phase is moving to a completely renewable and recyclable packaging which is launching in August 2020. For those customers that want to receive their underwear in product packaging, it will be made from sustainable materials and is recyclable.
Where do you see the company in 5 years?
We're also aggressively growing the company. TBô saw a year-on-year growth rate of more than 80% and it's already looking to be larger for the full year. As a Swiss brand, we had to think globally from day one because Switzerland is so small. We now sell in more than 120 countries and are always working to increase that count. That said, the US is a very important market for the brand. We have always been a data driven brand and we'll continue to follow the data in order to grow.
| Company Name: | TBô |
| --- | --- |
| Founder: | Roy Bernheim + Allan Perrottet |
Comments