Mamas & Co., a Toronto-based online network that connects thousands of mom entrepreneurs through a digital community is founded by Lianne Kim.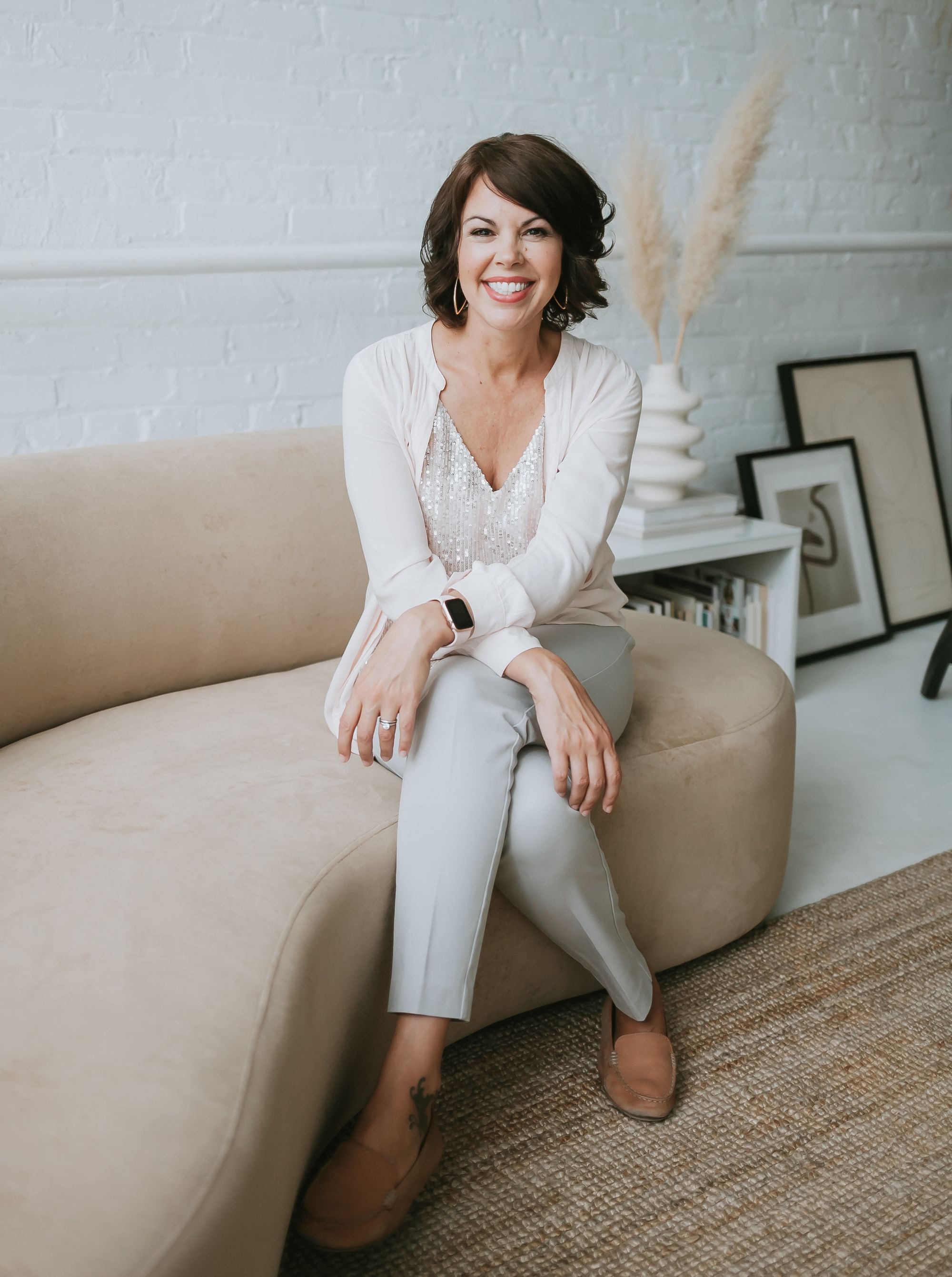 It offers online business courses, and virtual/in-person events around the world.
Was it a lightbulb moment or gradual moment to start  Mamas & Co.?
After having my two kids, I started a little hobby business (art for kids' rooms) and I wondered if there were any other moms in my area that also had a business and wanted to hang out. It turns out there was. I started a Facebook group and within just a few weeks we had hundreds of members. I organized a gathering at a local pub, and when the day came, a big snowstorm hit our area. I thought for sure, everyone would cancel, but when 7 women showed up in a blizzard to talk about life, family and business… I knew I was onto  something. I left that evening buzzing with energy and ideas of how I could help these women grow and succeed.
How did you get your first three customers?
We actually didn't charge for anything for well over a year, but after a while I was putting in so much work without compensation, so with the help of a few founding members, we created a website for our community and charged a nominal $20 membership fee. I was blown away when over 100 women decided this was something they wanted to be a part of and valued enough to pay even $20! Looking back, I should have charged more, but I wanted that proof of concept, so we started low and have grown our offerings and value since that day. I was able to hit 6 figures in revenue within our first year. Since then, we've consistently grown 25% year-over year.
Did you have any experience/expertise in the area?
One thing that surprised me was how many moms were quitting their jobs and going "all in" on their business ideas, but didn't have any sales or marketing experience. Luckily, I had spent 15 years in different kinds of sales roles, so I leaned in on that strength. I helped a lot of women get better at sales and feel more confident in what they were offering. That sales and marketing background has helped me immensely in my own journey. It's a skillset that once you learn it, it pays for itself time and again. I wish more women embraced the need to cultivate it.
Who is your target demographic?
We cater to moms of young kids that have a business or are thinking of starting one. Most of our mamas are in their first few years of business, but we have many that have stayed more than 4 years with us because they love the community.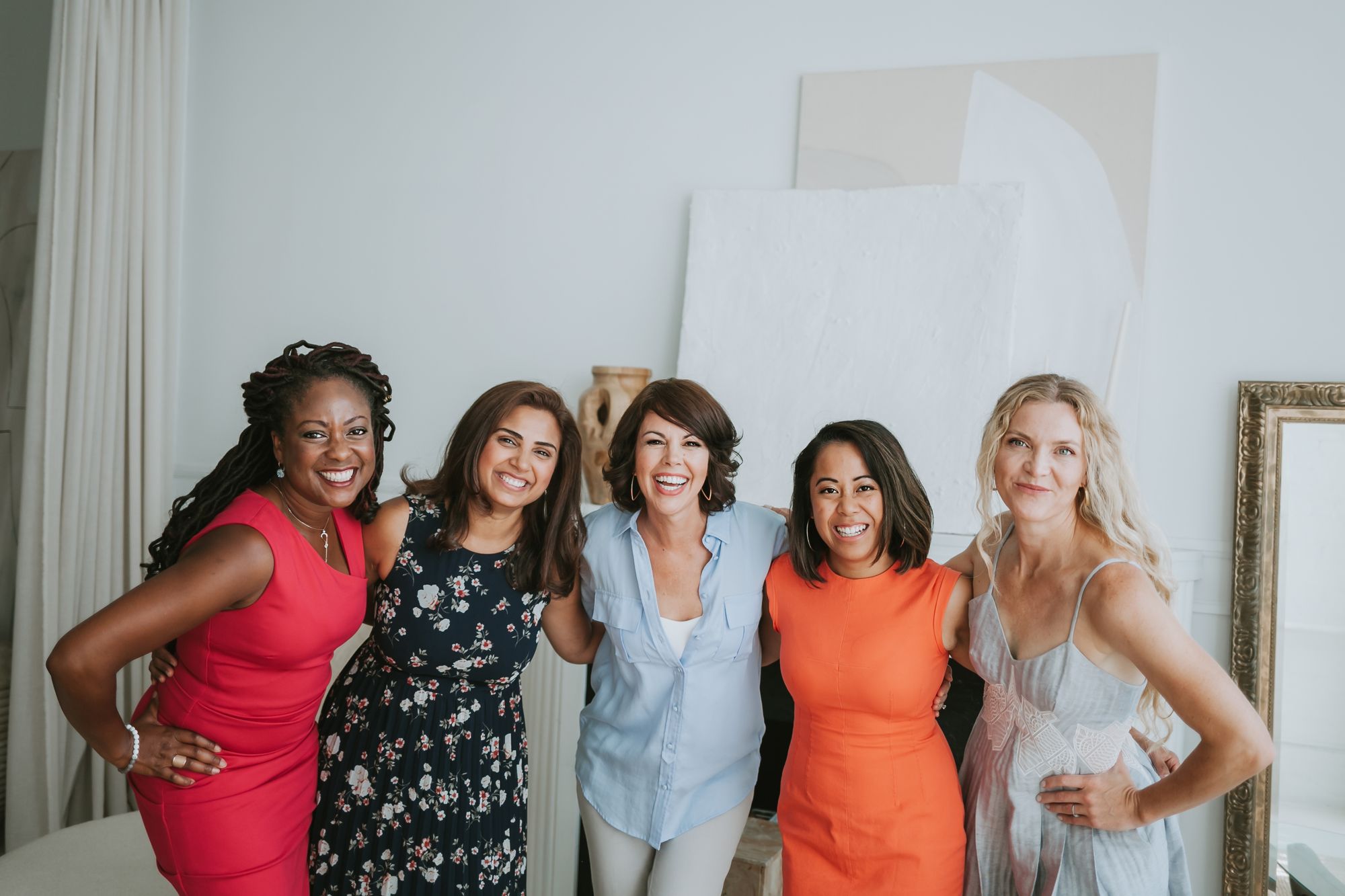 Many of them are now our mentors and help lead the younger generation of mompreneurs.
How did you fund the idea initially?
This business was bootstrapped from day one. Luckily, I had a day job when we started out and had some savings in a slush fund that I could tap into if need be. But running a tight financial ship is very important to me. We were profitable from the very first year and I intend to keep it that way. I wish more women business owners made profitability a priority, in fact, it's something we stress at Mamas & Co. and are working very hard to change.
Any tips for finding first employees?
Look for quality, reliable people who you trust wholeheartedly. I think a lot of people focus on hiring for specific skill sets and experience. But when you hire good people who believe in your vision, many of those skill sets can be trained. I've heard horror stories of other leaders who have been screwed over by members of their team and it breaks my heart. Thankfully, I've never been in that situation. I think I'm a good judge of character and I hire smart, and train what's missing.
Did you run any companies prior?
I've been an entrepreneur for as long as I can remember. As a youth, I was always starting projects and enterprises where people would pay me for my skills and talents. It's not surprising to me that I ended up self-employed. I dabbled in a few different types of businesses before I settled on this one, and once I stumbled upon this, I knew I struck gold. My gut just kept telling me, there's something here, and the response was so strong.
What motivated you to start your own business?
I love working, but balance and freedom is very important to me. I've always had a life that included a lot of travel, leisure time,  and me-time. Once I had kids, I knew I didn't want that to end. But the reality was, I knew I couldn't have a fulfilling life if I was spending 40-50 hours a week chained to a desk, working to build someone else's dreams. I didn't want to be one of those moms that spent her days rushing from place to place without a moment to enjoy life.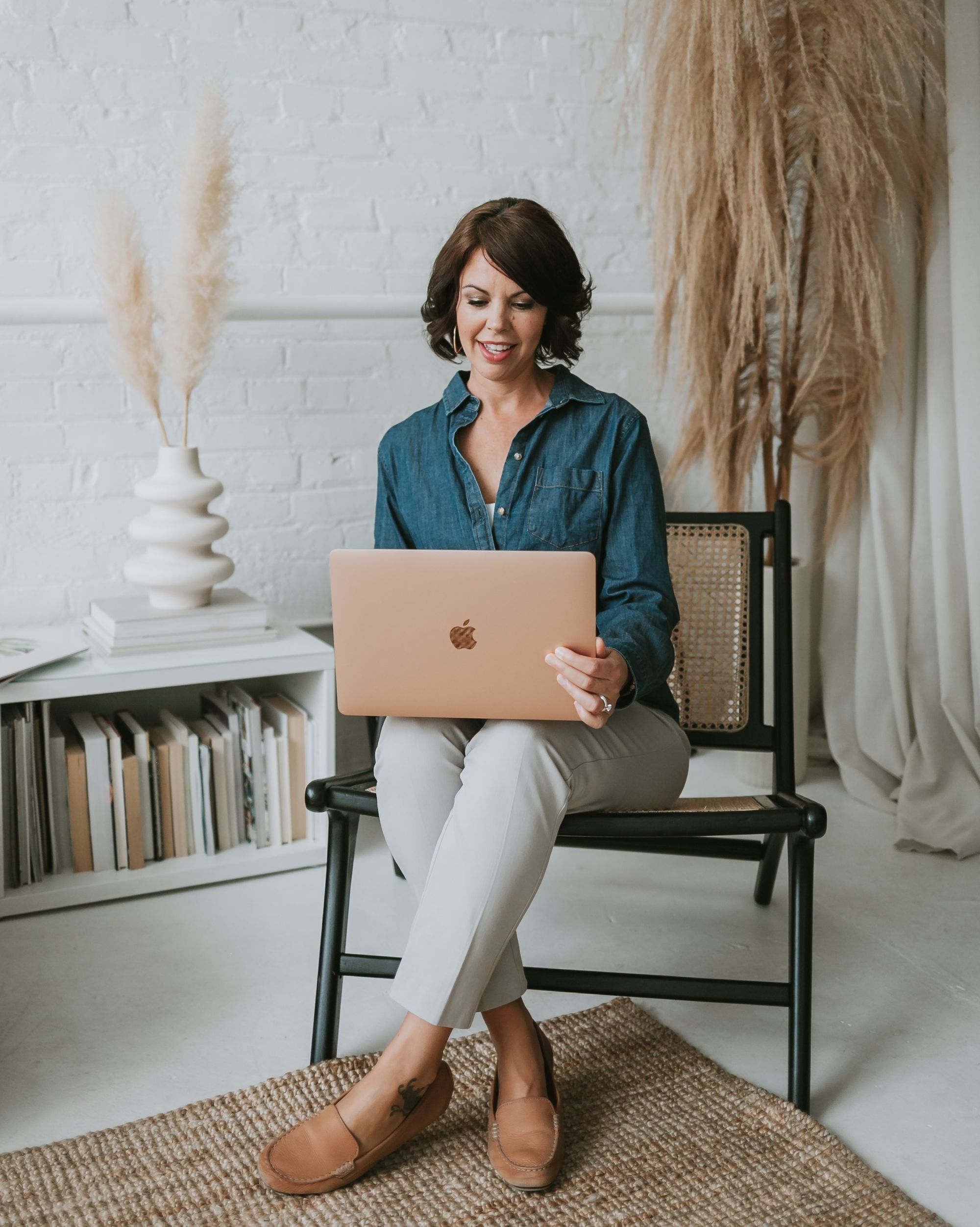 I wanted better for myself and my family. I wanted a joyful life rich in purpose and joyful experiences, and I didn't think it was possible in the 9-to-5 lifestyle I had previous to this.
What were your family and friends first thoughts on your company?
I'm lucky; I have very supportive people in my life who always believe in me. My husband did have some concerns in the very beginning, but when I asked him to support my plan to quit my job – he went all in with me. When we discussed it in more detail, the root of his concern was that he didn't want to see me hurt if things didn't work out. Thankfully, I proved to him very early on that this business was viable!
Do you have any advice for someone just starting out?
Focus on bringing immense value to those who need you, and be sure to do what brings you joy. Too many people start a business because they want to help others and make a real difference, but before long,  they end up doing a whole bunch of stuff they hate. Begin as you mean to go on.  Something that you find fun that allows you to leverage your top gifts will be something that thrives in the long run.
What has driven the most sales?
Our top members bring us more women just like them who want to create more work-life balance and that's been our number one sales driver.
How do you protect yourself from competition?
To be honest, I don't look too much at what the competition or others in my field are doing and that has served me. I focus on where we can best serve our community by listening to where they need more support and then we go and provide it. It's easy to get caught up in what everyone else is doing, but it's a lot harder to find your zone of genius and stick with it.
What are the top 3-5 apps your business could not run without?
Click up, which is our project management tool, because it keeps us all clear on who's working on what and when. DropBox for file sharing, because it's that one centralized place where anyone on our team can find anything they need. And Kajabi for all our learning assets, because it allows us to share any training with our different program participants with ease.
What are your favourite books?
Vision Driven Leader by Michael Hyatt is my latest favourite. I also love Building a Story Brand by Donald Miller and The Big Leap by Gay Henricks.
What are your favourite podcasts?
The Life Coach School with Brooke Castillo, Online Marketing Made Easy with Amy Porterfield, and Lead your Team with Kris Plachy.
What are the next products you're working on?
We're currently implementing a Mentors level of our community where our top members will be given the tools to guide our newer members. It's scary because we've never done it before, but it's also very exciting.
Where do you see the company in 5 years?
I see us with thousands of mama members worldwide all helping each other to grow and succeed. I see our mamas having the right tools and connections to grow their own client base and make an even bigger impact on the world. I see us helping the women who help other women, and so on…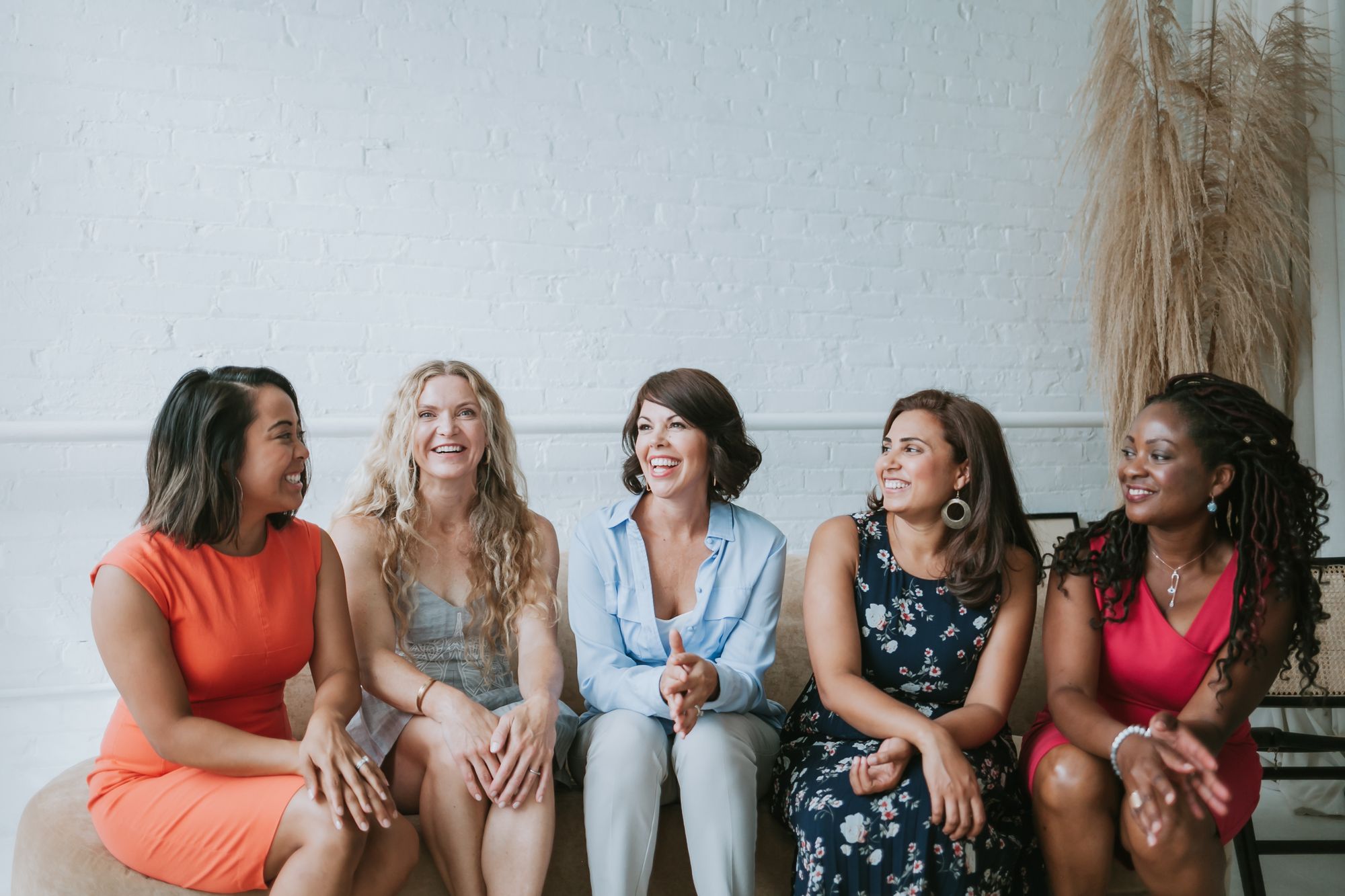 I see us at the helm of a movement of women creating a business and life of their dreams, leading by example.
Would you ever sell?
There may come a time where I am out of touch with what young mamas need or how they wish to grow their businesses, and if the right person came along who could fill that gap, I would consider selling. But I'll probably move on to coaching people in a different way. I don't expect I'll ever stop working, I'll just move onto the next big challenge.
| Company Name: | Mamas & Co. |
| --- | --- |
| Founder: | Lianne Kim |
Comments