Kent Wuthrich is the CEO and co-founder of Wholesome Meats. They launched their company just before the pandemic. They began with a direct-to-consumer regenerative agriculture beef company, and have seen a rollercoaster of success and challenges since then. Their mission to deliver top-quality, responsibly sourced meat that is accessible by everyone and better for the planet.
Was it a lightbulb moment or gradual process of Wholesome Meats?
Two of our co-founders, Lew Moorman and Ed Byrne, actually come from the technology world, and really became interested in the sustainability economy just a few short years ago. They wanted to invest in companies and concepts that would be able to change the world, and Wholesome Meats is the consumer-facing brand to come out of that gradual process. They realized that fake meat produced in a factory simply didn't add up to the eco-friendly savior everyone was purporting it to be, and that we needed to use technology to transform agriculture practices. That's the whole concept behind regenerative agriculture, and once you understand it you realize why so many experts in climate change and sustainability are getting behind it in a big way.
How did you validate the idea?
We grew organically (pun intended) at first, reaching out to local chefs to have our beef carried in their restaurants and partnering with very niche grocery retailers to carry our products on their shelves. But really the irony is that the onset of the COVID-19 pandemic accelerated our growth through our home delivery service as more people were looking online to have just about everything in their lives delivered.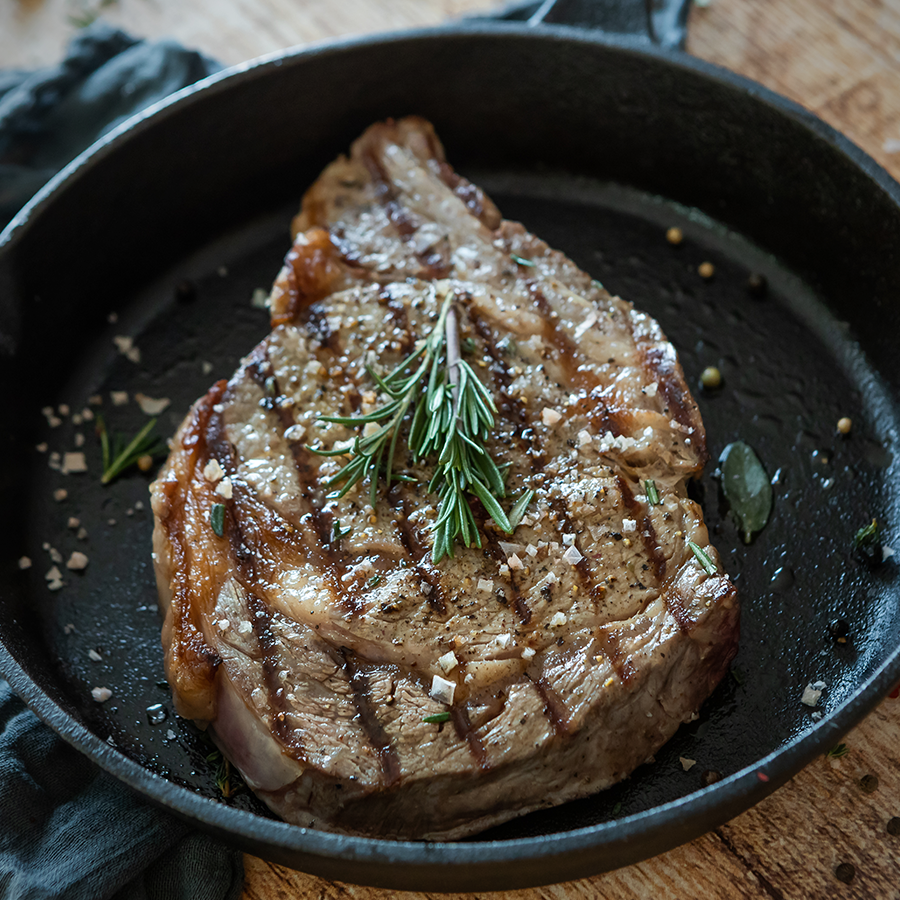 People were also wanting to stay healthy more than ever, and we're proud that our regeneratively raised beef is better for you and for the planet. With the wildfires and climate crisis worsening over the past year, our customers were excited to find a product that was both delicious and fighting to save the planet.
Did you have any experience/expertise in the area?
I come from a consumer product background, so market research and data is a huge factor in the decisions that I make on a daily basis. We needed to understand our customer, and understand them quickly, so we put marketing dollars into customer surveys, looked at similar companies in other commodity verticals, and talked to our ranchers and retailers on a near daily basis to gather as much input as we possibly could during those first few months of launch. That's how we realized early on that home delivery was a service we needed to develop, and how we've developed a huge sense of trust and loyalty with our customers. They feel like they've been on the journey with us, and in all reality they have.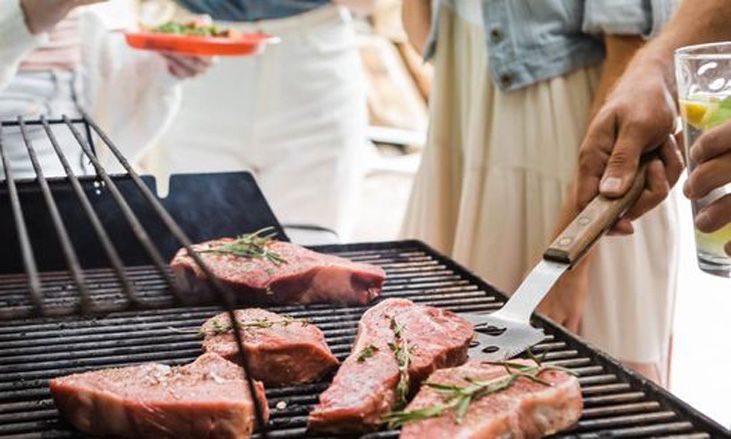 We're all in this regenerative agriculture mission together, and we depend on them to spread the word as much as they depend on us for high quality beef.
Who is your target demographic?
We like to say our target demographic is a "mom with means." She's typically not overly concerned with the price tag on an item, but she is very aware of the ingredients that she's putting on the table for her family to enjoy. We also see quite a bit of folks who only previously purchased fake meat because they thought it was better for the environment, but our beef offers them a far tastier and actually more sustainable option.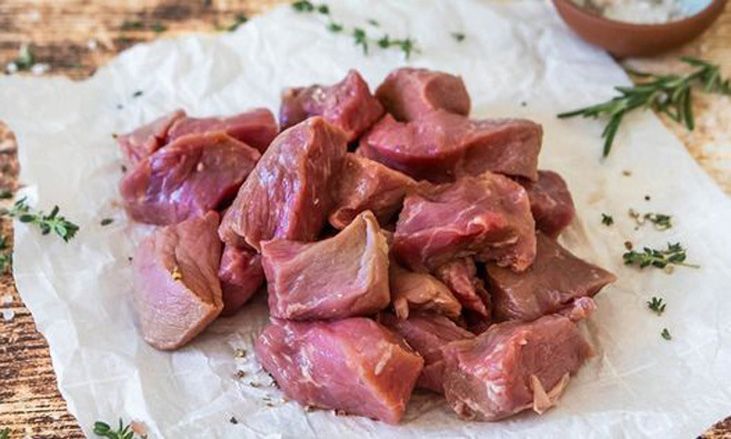 It removes that guilt from them for eating beef, and allows them to enjoy knowing our cows are treated extremely well, the farming practices are good for the soil, and we are fair and equitable to our ranching partners.
What is the funniest/most strange customer request you've had?
We had a customer who orders her mom meat every year for Mother's Day. She requested that we write a card that says "Nothing says Happy Mother's Day like raw meat". We thought it was hilarious and a nice touch, so we happily included the handwritten note.
How did you fund the idea initially?
We were privately funded by Lew Moorman and Ed Byrne, and we are part of the Scaleworks family of companies. This means that we have other sustainable startups with which we can share resources, brainstorm, and create the most efficient operation processes as possible.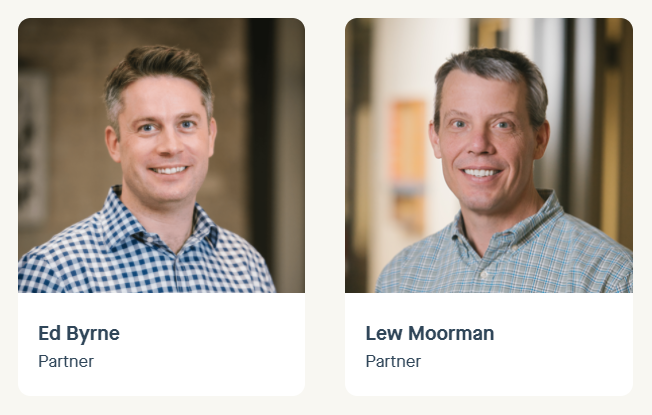 While Lew and Ed have known each other for years since helping to found Rackspace, a multibillion-dollar Fortune 500 technology company, they brought me on as CEO after finding me through an online search for someone with consumer products knowledge. They actually liked and appreciated that I knew nothing about beef and regenerative agriculture, though I do have some farming history in the family from my home state of Utah, but they saw it as an advantage that I would be looking at this project with a fresh set of eyes. I have always loved challenges, so taking on the fake meat industry and changing the world sounded like a project I just had to be a part of.
Where did you meet your cofounder/founding team? Any tips for finding first employees?
As far as finding our first employees, we've been very lucky that our team has evolved naturally and with a huge amount of expertise under our belts for such a lean and mean team. We have our Director of Marketing Marc Trevino who is a San Antonio native but has worked with major food brands like Whataburger, Portillo's and Roti Modern Mediterranean in the past, and our Operations Associate John Alexander who is a member of Venture for America fellowship for entrepreneurs. Overall, my advice for hiring would be to look for people who know what you don't, and see that as an advantage!
Did you run any companies prior?
I am a creative business leader and serial entrepreneur with diverse experience that includes multiple C-suite and founder roles, executive consulting, board advisory, and university adjunct instruction. Prior to co-founding and taking the helm at Wholesome Meats, I served in an Interim COO role with a growing autism services provider and as President of a specialty watch company in Salt Lake City.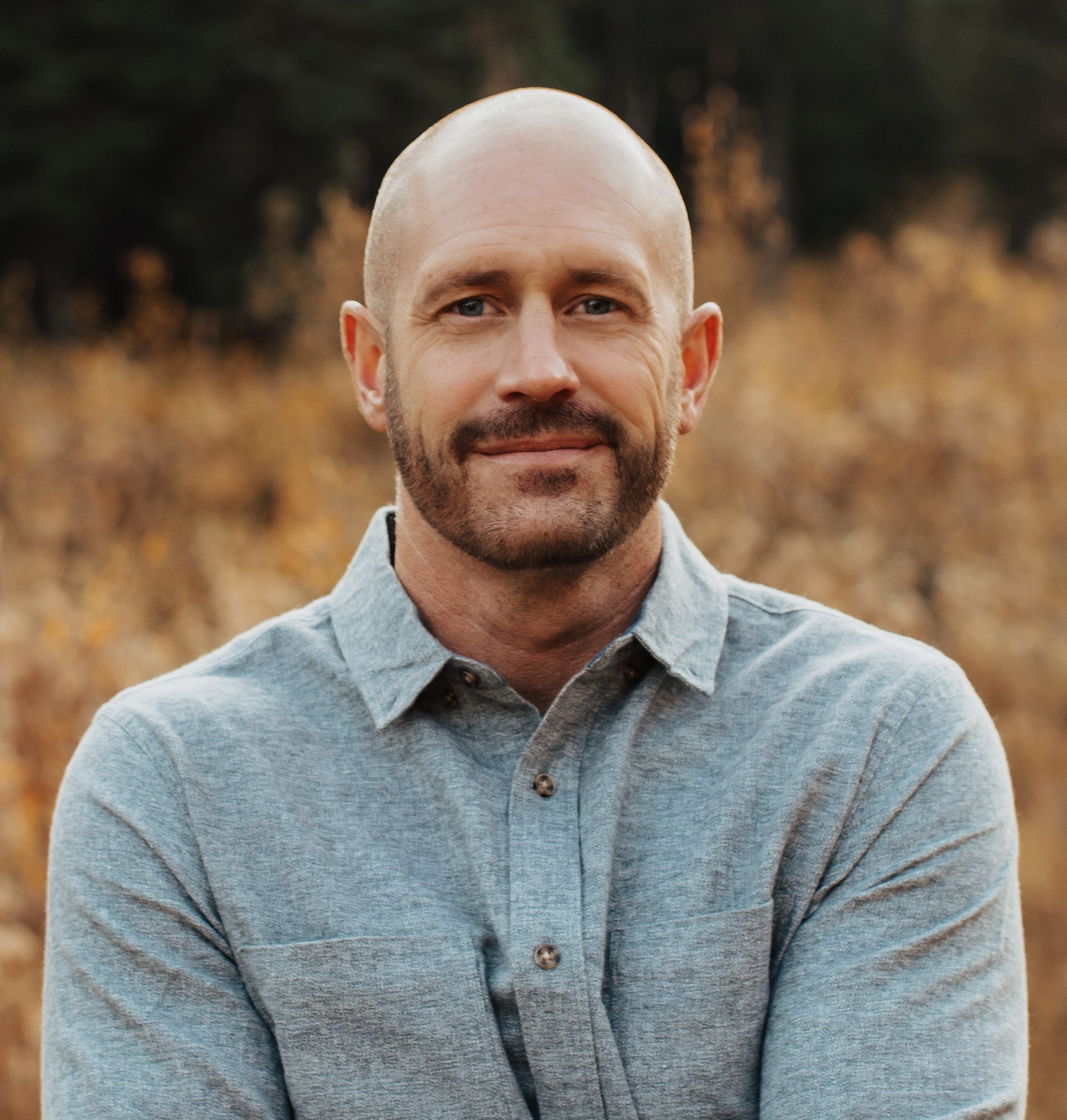 For 10 years I served as a founding partner and EVP of iFrogz, a multiple award-winning mobile electronics accessory manufacturer that sold to ZAGG for over $110M in 2011.
What motivated you to start your own business?
I think I was motivated to help co-found Wholesome Meats because I could see the long term vision. I was one of those consumers who wanted to shop sustainably but also really enjoyed a good, juicy burger. I didn't want to have to compromise, so when I learned about all the research and data behind regenerative agriculture, I just knew it would take off.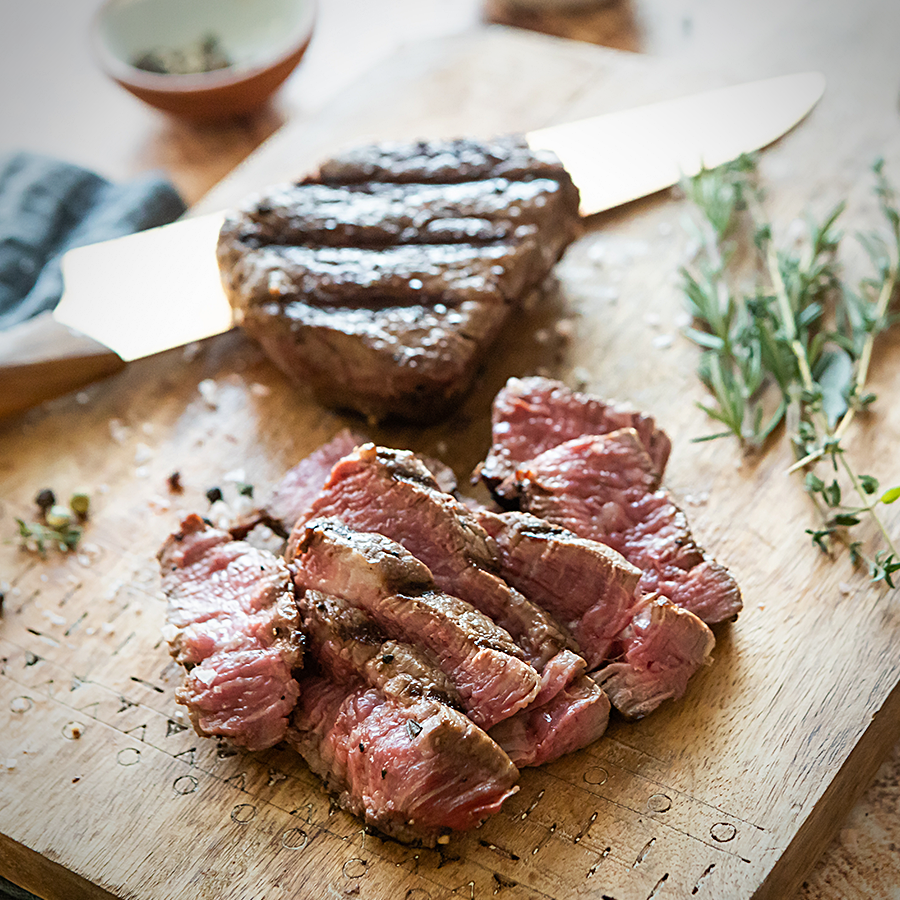 It's been exciting to see over the last year how much the term has reached the mainstream consciousness, and now I think the challenge will be to make sure it doesn't go the way of so many "greenwashing" terms as lose the public's trust.
What were your family and friends first thoughts on your company?
My family and friends are used to my crazy ideas, but I think they were most surprised by our decision to move my immediate family from Utah to San Antonio. During our first year I was traveling back and forth all the time, and while in the age of COVID we've made it work with Zoom calls and remote offices, we couldn't be happier to be in San Antonio now and have one of our ranches just a short 90-minute drive away. There's so much growth and energy in Texas, and we're excited to be a part of it. Not to mention they love their beef here!
What motivates you when things go wrong? What is the end goal?
I'm an avid life-long learner, so I never see a challenge as a problem. Rather, everything is a chance to grow, to adjust, to find the right path forward. We've made numerous missteps over the past year and a half, but if we would've thrown in the towel at the first sign of trouble we never would have made it this far.
Do you have any advice for someone just starting out?
To anyone just starting out in the startup space, I would say if you feel in control you're not going fast enough. Research, plan, Implement, iterate. Research, plan, implement, iterate. Rinse and repeat.
What has driven the most sales?
Email and digital advertising have probably been the most successful avenues for us, besides word of mouth which is more difficult to track. Being from a tech background we've been open to everything from influencer marketing, to viral video campaigns, to partnering with local restaurants for tastings. It all feeds into our funnel, and it all adds up to an overall brand presence that we're very proud of!
What is stopping you being 3x the size you are now?
We are never going to convince hardcore vegans to try our beef. And that's ok. But we have to have conversations with everyday consumers who don't know about regenerative agriculture yet and don't even know it's an alternative to the traditional beef options they're used to. It's an education challenge, but I think the needle is moving in the right direction and we'll get there. Particularly as the data continues to prove how effective our ranching protocols are in reducing carbon.
How do you protect yourself from competition?
We really don't have any competition exactly, and we try to keep our heads down and just focus on delivering the highest quality product, for the best value, to our customer.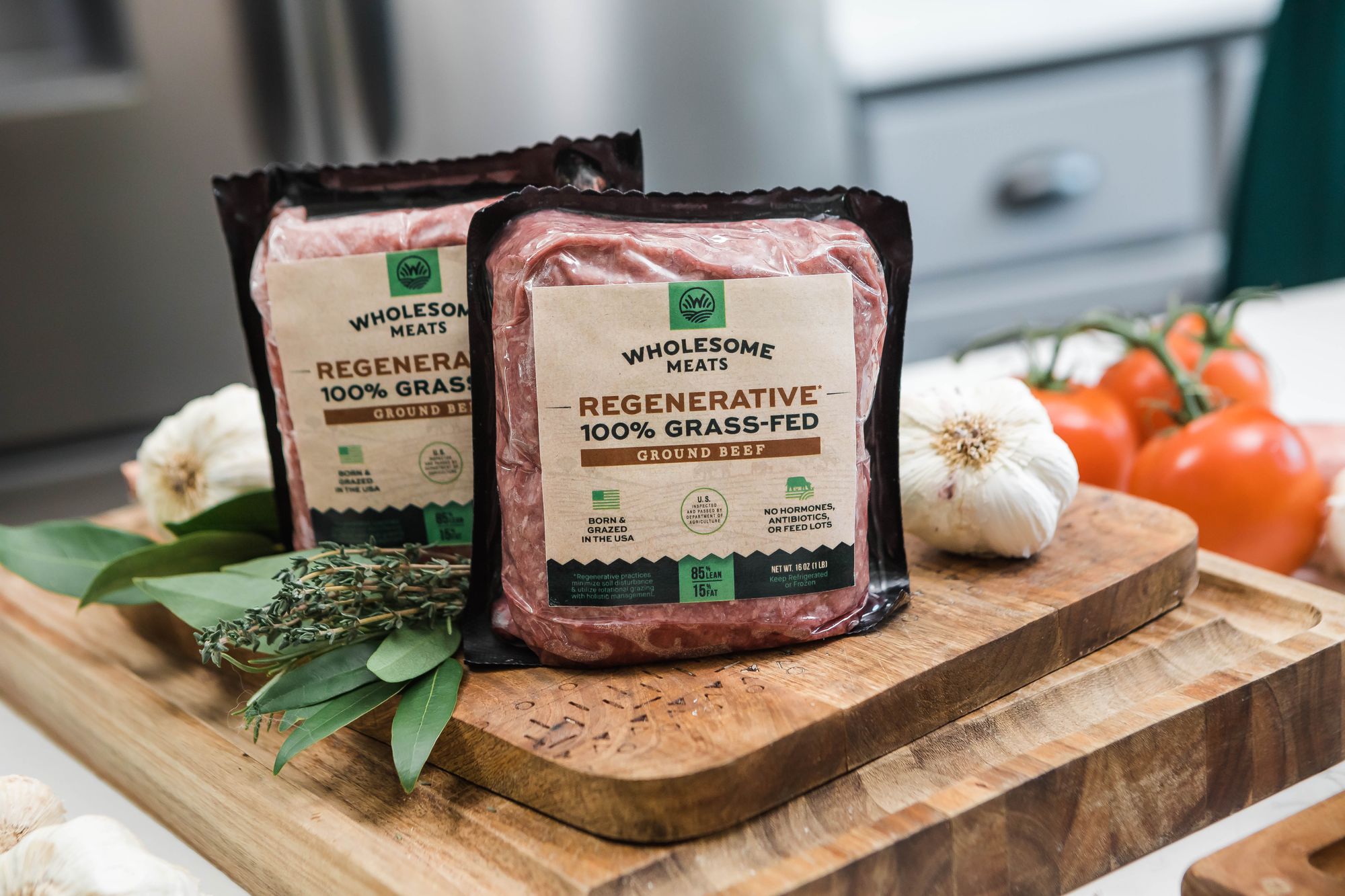 Everything else will take care of itself.
What are the top 3-5 apps your business could not run without? Why are they essential?
We live off Slack to communicate with our teams, which is essential when someone is traveling or working remotely. We also use platforms that have been developed by our sister company Soilworks to help our ranchers track their soil health in a very technologically-friendly way. Both of these help us stay efficient and at the forefront of the industry.
What are your favourite books or podcasts?
I was actually featured in Pete Leibman's 2019 NYT best seller "Work Stronger"; it has some great stories of entrepreneurs searching for physical, mental and spiritual balance. I'm usually a skimmer and will jump around in some of the Malcolm Gladwell books. However, there's so many great podcasters and youtubers it's hard for me to recommend one without mentioning another. I prefer a diversity of opinions, so I don't really subscribe to any one guru. I think ultimately an attitude of curiosity and the courage to ask questions have served me best.
What are the next products you're working on? Are there any releases you can tell us about?
We're very thrilled to announce that we've recently partnered with beloved Texas retailer H-E-B to be the first regenerative beef brand to be carried in a mainstream retailer. We're also working on several partnerships with national brands and restaurant chains to provide regenerative beef to their customers, and we also have a holiday wine + steak collaboration in the works that we're very excited about.
Where do you see the company in 5 years?
In five years I hope the company is working with ranchers all over the world and showing them how regenerative agriculture can not only be better for their farms, it's better for their bottom line as well. I hope Wholesome Meats is a household name, and we've made a significant impact on the health of our planet. We all know we're running out of time in that regard, so I'm proud that our team is so dedicated to the work that we do.
| Company Name: | Wholesome Meats |
| --- | --- |
| Founder: | Kent Wuthrich |
Comments