Starting Deco Slides was a pretty spur of the moment decision. In late 2017, I was working full time on another business idea of mine that wasn't really taking off, and I had started interviewing for software engineering jobs in San Francisco. Then one night over drinks my brother, my girlfriend and I started throwing around business ideas. I have to give my girlfriend credit for the seed of the idea of Deco. She played soccer through college and while she was a big fan of the Adidas slides a lot of soccer players wear, she thought that there was an untapped market for cuter, less sporty slides. My brother had worked at a large promotional products company that did all sorts of customization work for large clients (ex. getting 100k mugs made with the Dunkin Donuts logo), and he liked my girlfriend's idea and believed that there was a similar gap in the promotional products market for customizable slides.
After a bit of riffing, we came up with the idea of slides with customizable, swappable straps. We figured that the customizable aspect would be great for selling to teams and as corporate swag and that the swappable aspect would allow us to upsell to individuals and drive repeat business from customers that wanted to accessorize.
I got pretty excited about the idea and within a week I had declined two job offers, dropped everything I had been working on, and started figuring out how to produce the product. In retrospect, this was a little crazy. I didn't know anything about slides (outside of hearing Future rap about his Gucci flip flops) or footwear in general, and I didn't bother to validate the idea. If I'm being honest, I probably threw myself into the idea as much out of a desire to not go back to a normal job as anything else.
I'm not sure I'd recommend this approach, but after 3 months I'd developed a prototype that was decent enough to sell and put up a Shopify site. We got our first customers pretty much right away and didn't look back.
To date, we haven't taken any funding, however we did take out a loan to cover some of the year one overhead, and we use lines of credit for inventory purchases.
Who is your target demographic?
We sell to all sorts of customers. So far, we've learned hard into customization, which is both a blessing and a curse. By their nature, customizable products appeal to a huge range of demographics, however they have to be somewhat generic to do, making brand building difficult. So far, we've found the most success in selling customized slides for indoor sports teams, high budget events, and to individuals with a hip-hop/streetwear aesthetic.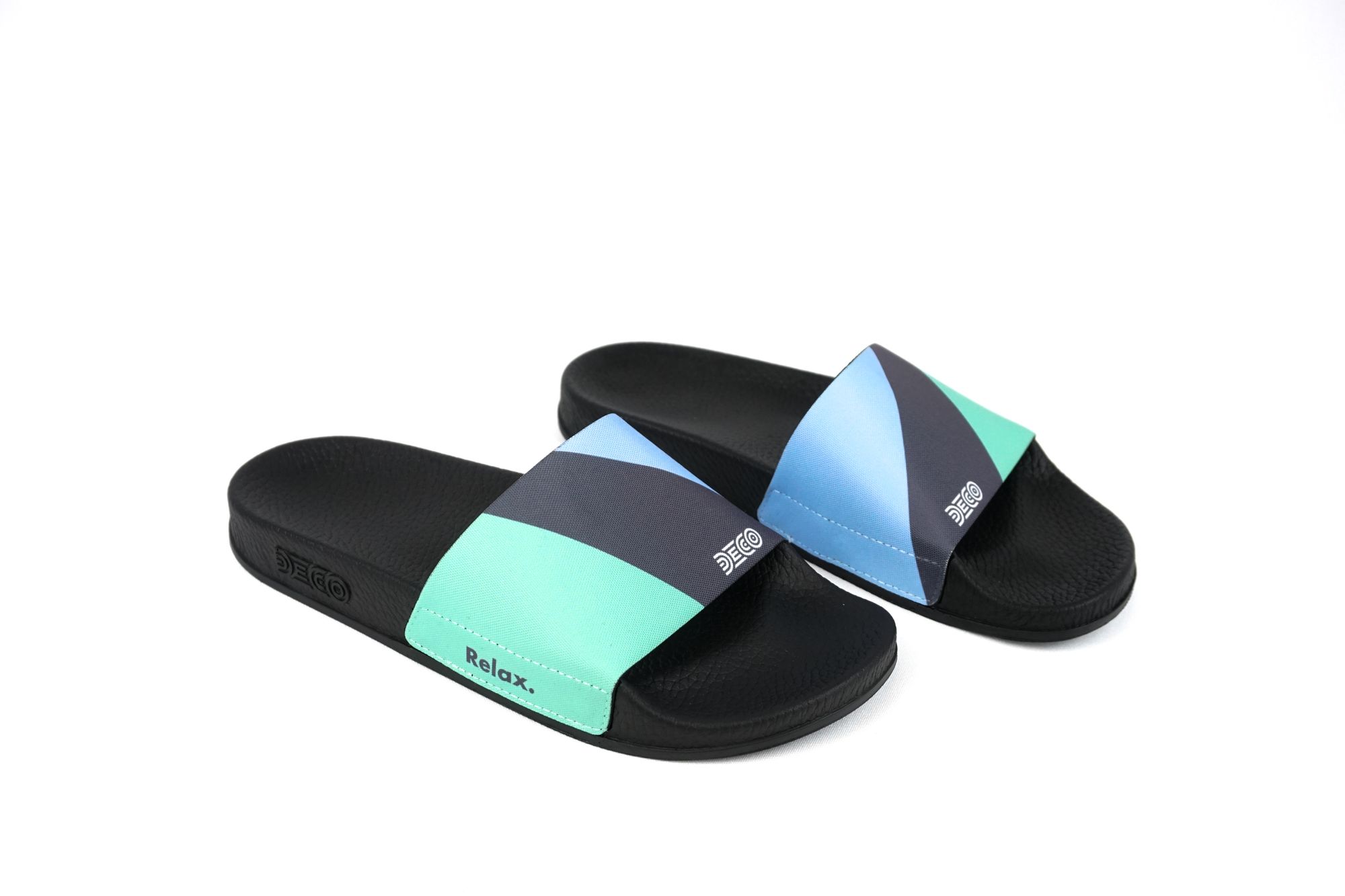 People use our online slide designer tool to make all sorts of insane designs, which have strangely included multiple Owen Wilson "WOW" memes, gang references, and lots and lots of unflattering photos of friends and family.
Did you establish Deco Slides alone or do you have a cofounder/founding team?
I started the business alone and spent four months trying to figure out how to make the physical product. This included trips to Nordstrom where I'd buy a dozen pair of slides from different brands and rip them apart to see what they were made of, endless experimentation with materials and printing, and generally a lot of frustration. Things got a bit easier after this, and really improved once my brother quit his job and joined the company full time as co-founder in fall 2018.
We found and hired our first employee a few months later through a job post on Craigslist and are planning on hiring employee #2 this month.
Did you run any companies prior?
I have a degree in CS and landed a software job immediately out of college. I spent about 5 years doing that, but I've never been all that passionate about writing code and view it mostly as a means to an end. After maybe 2 years of working, it became clear to me that I someday wanted to run my own business, but it took me a while to actually jump off the deep end and commit full time.
When I finally did, I spent about a year and a half working full time on something that probably would have been better left as a side project, which was discouraging. Still, I felt strongly that given the right idea, I could and would make it work. That's around the time that Deco got started, and despite most of my friends and family thinking I'd lost my mind, it's been validating thus far.
I've learned so much over the last 2+ years. A few nuggets:
Financial planning is very important. Model out your cashflow at least a year in advance so you can see if/when you're going to run into trouble. Not only will this ensure that you're on financially stable footing, but writing down revenue numbers tends to have the effect of bringing those numbers to reality. In other words, if you publicly state a goal, you're much more likely to achieve it.
Shit's gonna go wrong, particularly with a physical product. This is hard to predict, but you can give yourself a buffer by being conservative with timelines, costs, etc. I'm a naturally pessimistic person, and in this context it has helped immensely.
For sales/marketing, validate an idea then lean in hard. We've spent a lot of time throwing stuff at the wall, and most of it doesn't stick. But when it does, we don't second guess it. For example, we found that Facebook/Insta ads worked well for us in the spring and summer months but were altogether useless in the fall/winter. We had to scramble to find new ad channels, and we surprisingly found that not only did direct mail work, but it had 2x ROAS over FB/Insta. We turned off our FB/Insta ads and started pouring our limited ad budget into that instead.
Don't let the proactive work slip. When you're running a small business and everything is on fire, it's pretty easy to get caught up in the day to day reactive work. That stuff is important, but you have to see the forest for the trees and keep pushing the big stuff forward. Carve out specific time to work on the big picture items and don't allow yourself to be distracted by the immediate issues in those hours.
How do you protect yourself from competition?
We're always thinking about the competition and have to compete on two fronts: physical product and online presence/market. On the physical product front, we trademarked our logo in both the US and China and filed multiple patents, one of which has been granted so far (the others are still pending -- this process takes forever). While this isn't going to offer blanket protection against knockoffs or against people re-engineering our idea, it does raise the barrier to doing so. In terms of market/online presence, our strategy has been to lean into our strengths and invest in areas that we believe we can outperform our competition. Notably, we've invested heavily in DIY, online self service customization tools that would be nearly impossible for the other manufacturers to match without spending a ton of money on outsourced software talent. (if you have a chance to check this out I'd actually love to get your feedback, it's always a work in progress, you can reach me at sam@decoslides.com).
What are the top 3-5 apps your business could not run without?
Shopify. It can be a pain if you want to do much beyond vanilla e-commerce, but it gives you an unbelievable head start -- you can get a store up and running in minutes.
Hubspot. I love and hate Hubspot, but it's a great cheap tool you can use to get started. We use it primarily as a CRM, but I've found their automation features to beextremelyuseful as well.
Slack. We're rarely all in the same place, and Slack has really helped keep us on the same page. I find that it's useful/distracting balance to be much better in the context of a small team vs a large company.
What are the next products you're working on?
This coming year is going to be a grind for us. Last year was all about getting the foundation in place (ie moving from prototype to v1 physical product, setting up production and fulfillment facilities, validating lead gen and sales channels), this year is about building on that infrastructure and expanding operations. This means we likely won't launch any new physical products or new functionality on our website, but instead will focus on marketing, sales, and process/cost optimization. We're on track for $1M revenue this year.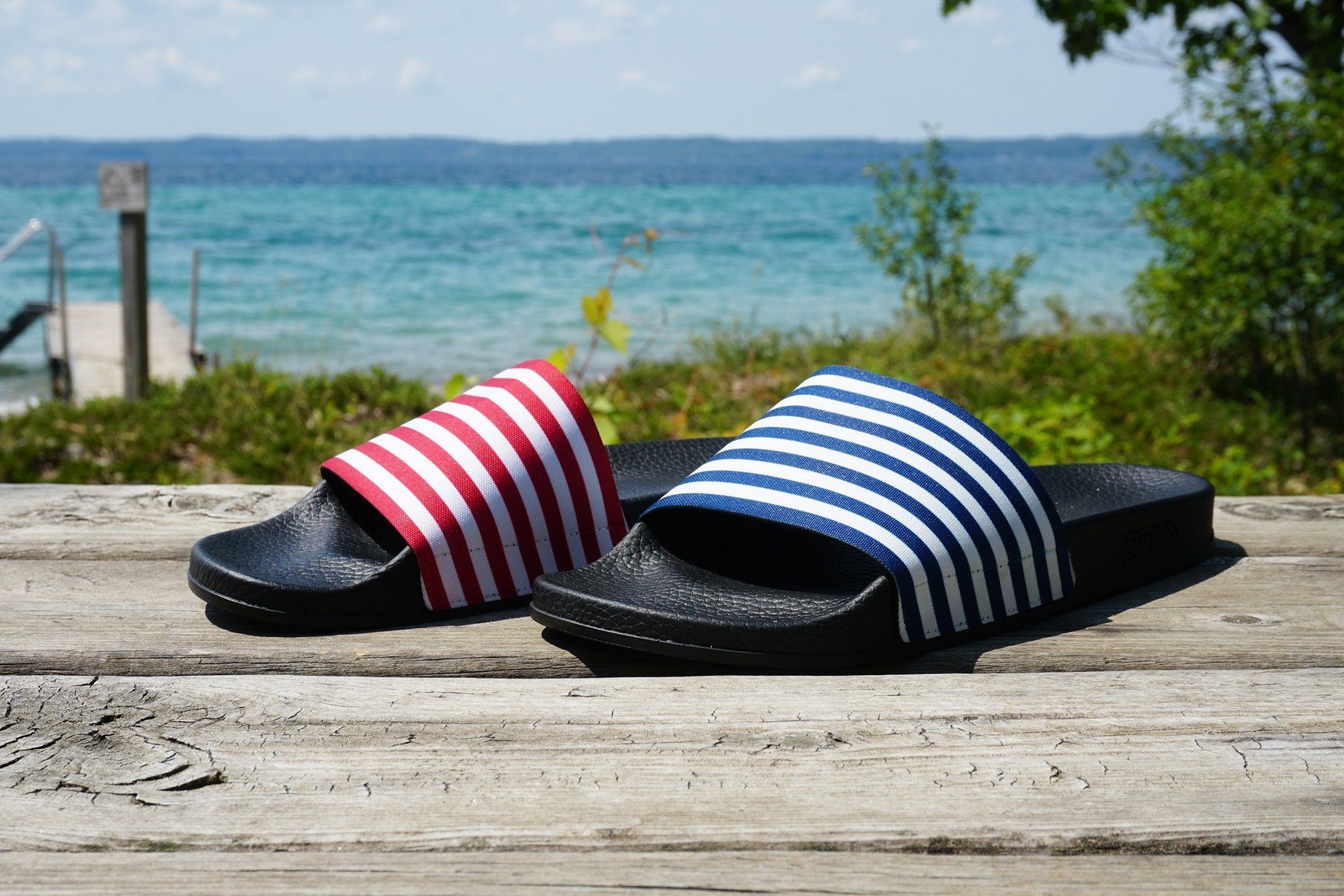 In the future, we intend to extend the slides line with unique non-customizable options and lean far more into brand than we are currently. A physical storefront and overseas distribution deals are also on the table. Additionally, we're exploring products in other categories that would make a good fit for our customization software that may or may not be released under the Deco brand.
Would you ever sell?
We would consider selling the company if the price was right; however, I can guarantee that if we did we'd start another one soon after.
| Company Name: | Deco Slides |
| --- | --- |
| Founder: | Sam Jackson |
Comments