One night I was walking back to my car when a car full of guys started following me. They rolled down the window and started yelling inappropriate comments, the car stopped and one of them started to get out. Although I had my phone, there wasn't enough time to call for help. I ran to the car as quickly as possible and thankfully I wasn't hurt.
Unfortunately, MILLIONS of women (and men) can't say the same. In the United States, every 90 seconds someone is attacked. According to RAINN, the largest sexual assault organization, 1 in 5 women is sexually assaulted at some point in her lifetime. This is highly unacceptable and needs to change and this is why we decided to start invisaWear.
invisaWear creates safety devices disguised as everyday accessories. They look like everyday accessories (necklaces, bracelets, keychains, fitness bands, and even scrunchies!) but they are actually safety devices. They have a button hidden on the backside. If you push the button two times, it immediately texts up-to five friends/family members to let them know that you need help. The text message sends them a link with your exact GPS location. You can also enable the free 9-1-1 feature to connect with 9-1-1 dispatchers!
How did you get your first three customers?
We actually launched pre-orders on Indiegogo! Our campaign was a huge success, it met its goal in under one week and ended up doing over 200% of our original goal. We are so grateful for our first customers. They believed in us since the very beginning and helped us bring invisaWear to life!
How did you validate the idea?
We participated in multiple accelerators and talked to thousands of consumers. We were a part of MassChallenge (one of the top accelerators in the country) and that was instrumental to our growth! We were also a part of a wonderful accelerator called EforAll that helped us make great connections and encouraged us to speak to potential customers to understand whether or not they felt unsafe and what they would want in a product like invisaWear. This helped us build a product with all the features that consumers want to see!
Before starting invisaWear, I actually worked for Amazon Robotics where I was programming wearable devices before most people knew what an Apple watch was. I was actually working on developing some ground breaking technology for Amazon. Having a dual degree in Electrical Engineering and Computer Science along with my experience at Amazon was incredibly helpful when developing invisaWear. Shortly after beginning invisaWear, I was actually recruited to work for Google and I declined a six figure salary to work on invisaWear because I was passionate about helping to put an end to the awful statistics surrounding assault.
In the early stages of invisaWear we self funded as much as possible. My co-founder Ray and I raised some funds from friends and family and we relied on bank loans that we both co-signed. We've since raised a small round of funding from private Angel investors to help fuel our growth!
Who is your target demographic?
invisaWear is perfect for anyone who wants to protect themselves or a loved one. Our customers include:
College aged women who want to protect themselves,
Realtors who show homes to strangers,
Seniors who don't want to wear big, ugly, panic buttons,
Nurses, Doctors, and medical personnel who work late at night or alone,
Runners who are worried because of all the scary things they hear on the news, and
Anyone who wants to feel safe!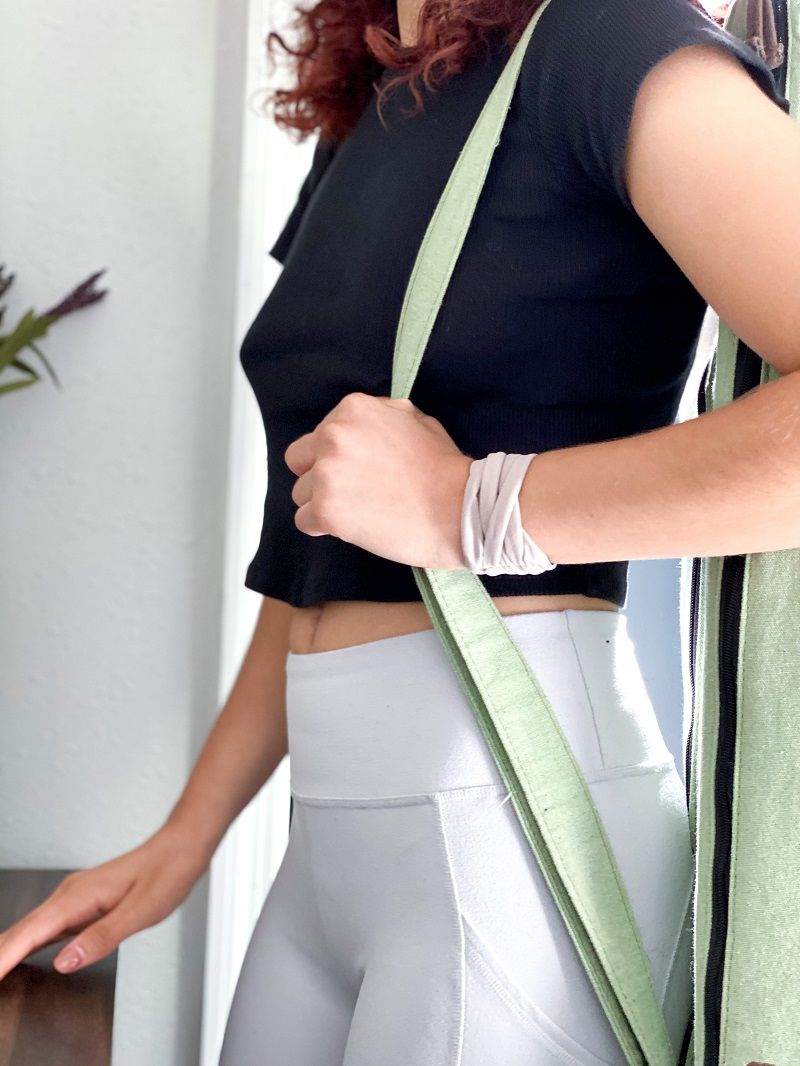 We haven't really had customers say anything funny or strange! But we do get a lot of heartfelt notes from customers about how our product has helped give them peace of mind. We have lots of survivors of domestic violence and sexual assault and honestly no feeling in the world is better than reading a note from someone about how they can finally sleep at night because they know that your product will be able to help them if they need it.
Where did you meet your co founder/founding team?
My Co-founder Ray and I were best friends in college. The story of how we met is actually really funny!
I was one of the only girls in engineering. Back in the day, Ray and I both used to be really shy. I only had one friend in my engineering lab and someone sat next to him. I was so upset! I remember thinking who am I going to sit next to now? I ended up sitting in one of the only available seats which happened to be right next to Ray. He looked very shy and quiet and I remember thinking that we were probably never going to talk, I was still so mad that someone stole my seat and sat next to my friend! Back then I would've never imagined that I'd become really good friends with Ray or that five years later we'd end up starting a company together!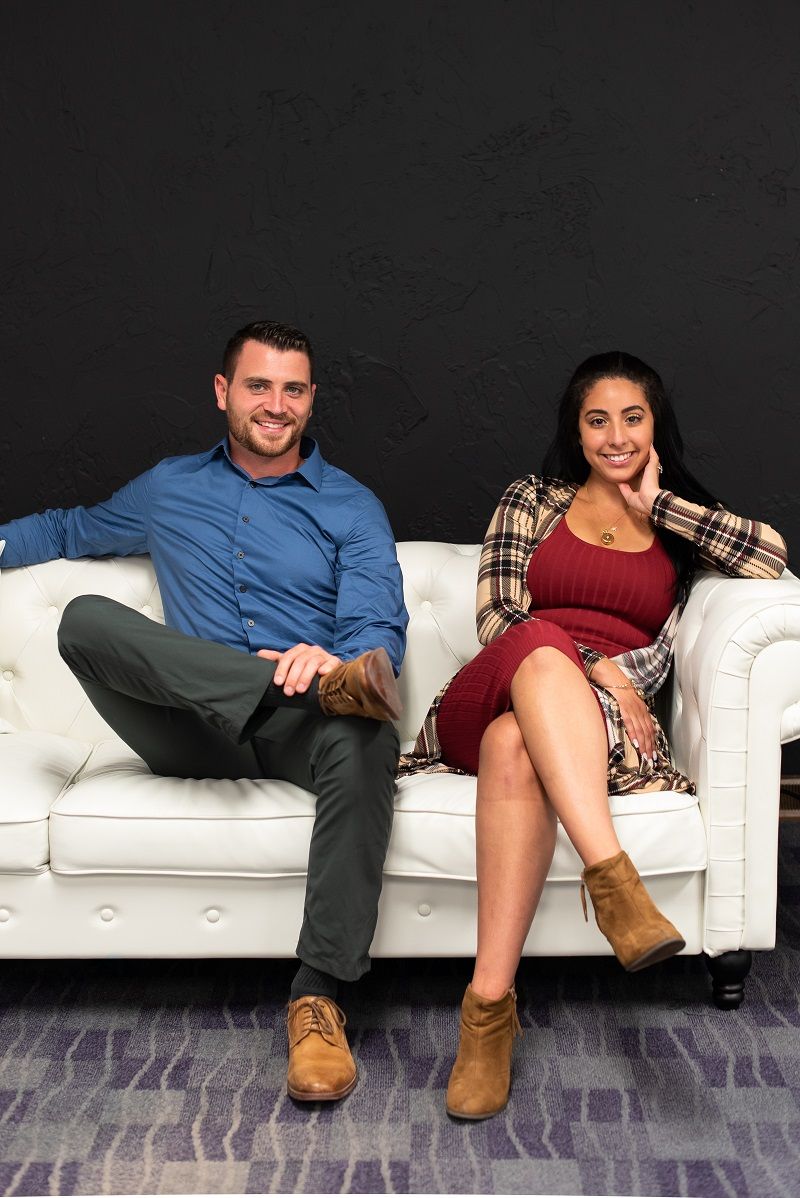 Ray and I actually didn't talk to each other for a few weeks, then one time Ray asked the teaching assistant a basic question (mind you this was one of our first engineering classes) but the teaching assistant was a jerk, he laughed at him and said that it was a stupid question and walked away. I witnessed the whole thing! Ray looked at me and asked if I heard that and we quickly bonded over disliking that rude teaching assistant. We decided to become lab partners and the two of us instantly became friends! The two of us are such overachievers so sometimes we'd go into the lab over the weekends to re-do them so that we could be certain that we understood the material and that our results were 100% accurate. All of our friends thought we were crazy but our strong work ethic is actually why we work really well together even till this day.
After the scary situation I had, I remember telling Ray that I wanted a safety device for myself and everyone I love but everything on the market was a big, ugly panic button. We joked about how my 80 year old grandmother says she'd rather fall and not be able to get up then to be seen wearing an ugly panic button. But in all seriousness it made no sense to us why there weren't safety devices that looked appealing! We ended up working on invisaWear as a class project for our senior year capstone and took home many awards.
One of my biggest pieces of advice for entrepreneurs looking to expand their team or looking for a co-founder is to find a team that has a similar work ethic to what you have. The most important thing is to find someone who is as passionate as you about the problem you're trying to solve and someone that you can trust will finish the work you need them to finish. Although Ray and I were really good friends before we started invisaWear, it's usually not a good idea to start a company with a friend unless you have direct experience working with them previously or a very similar work ethic. In Ray and I's case we were both lab partners and we ran college clubs together so we knew that we could trust each other. The same is unfortunately not true for everyone your friends with. Just because someone is nice and likes to do the same stuff as you in their free time, doesn't mean that they're someone you can depend on to finish their work.
Did you run any companies prior?
When Ray and I graduated college, we both decided to decline some really prestigious job opportunities to work on invisaWear full-time. Unfortunately we had some really toxic people in our lives who didn't support our decision. They'd continuously tell us about all the things that could go wrong and all the reasons we could fail. But Ray and I would always say what if we don't fail and what if one day our product saves someone's life! Years later, we've saved so many lives and helped so many people during scary situations. One of the people we helped was a young woman involved in a serious car accident. The story got picked up by ABC News all across the nation.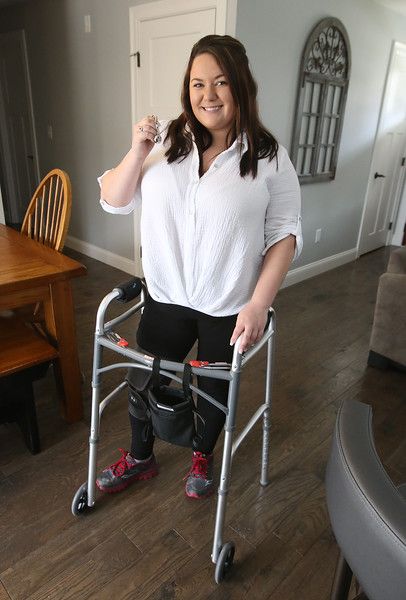 Thankfully we had really supportive families who believed in us. It also taught us the importance of surrounding yourself with people who truly care about you and to always believe in yourself. If you work hard enough, you can achieve anything!
Having a strong technical background was extremely helpful, but thankfully Ray and I both also had management experience. I was a Manager at Dairy Queen and Ray was previously a Manager at Dunkin Donuts. Having experience running a business really helped us out especially when we expanded our team.
What motivates you when things go wrong? What is the end goal?
The thing that motivates our team the most is reading success stories of people we helped during scary situations. The team always jokes that we need to keep tissue boxes on everyone's desks because someone always tears up reading about when we get an email or message saying we helped someone during an emergency.
My advice is to always believe in yourself and to never give up! Businesses don't fail, people quit. Never be afraid of asking for help. Ray and I credit a lot of our success to amazing mentors who've helped us avoid making the same mistakes that they have in the past.
What has driven the most sales?
Believe it or not, the thing that drives the most sales to us is word of mouth. We get so many happy customers who feel the need to tell everyone they know about invisaWear. We are so grateful to have such amazing customers!
What's stopping us to being 3x the size we are now is time! We are confident that invisaWear will become a household name one day but brand recognition and trust doesn't happen overnight. It takes years. We've already started becoming a trusted name with all the success stories we've had but we're excited for the day that everyone knows what invisaWear is and what the brand represents.
How do you protect yourself from competition?
We have a huge first-to-market advantage! We're currently the only safety devices company that provides a suite of devices disguised as everyday accessories. While we understand that copy cats are inevitable, we plan to always stay one step ahead of the competition! We're already working on mind-blowing technology that we can't wait to release!
We have multiple patents in the space and trademarks.
What are the top 3-5 apps your business could not run without?
Klaviyo
We love connecting with our customers and Klaviyo (an email marketing tool) allows us to send customers emails so that we can keep our audience updated on promotions, new product launches, safety tips, and more!
JustUno
This pop-up software allows us to capture customer's emails. We have a spin to win that allows customers to get a discount and people love it!
Instagram/ Facebook
We're very active on social media. It helps us connect with influencers who promote our products and it helps us with a lot of marketing!
What are your favourite books and podcasts?
I'm all about self improvement! My favorite book is 10 Habits of Highly Successful individuals. It honestly changed my life. It talks about how important it is to recognize the areas you can improve on and to set goals.
I'm not a huge podcast person but I'd say I love True Crime podcasts and self improvement podcasts! I don't have a favorite though.
What are your next steps for invisaWear?
We just launched a whole fitness collection as well as a custom branded line for RE/MAX!
We are working on some really cool releases that people have been requesting for a while. I'd love to update you in a few months when they launch! Anyone that's interested in staying updated can sign up on our newsletter.
Where do you see the company in 5 years?
We just launched internationally and we couldn't be more excited to expand our global presence.
Our goal for the next 3-5 years is to increase brand recognition all across the world and to get one step closer to becoming a household name.
We also plan to innovate and to release some new products that customers keep asking us to launch!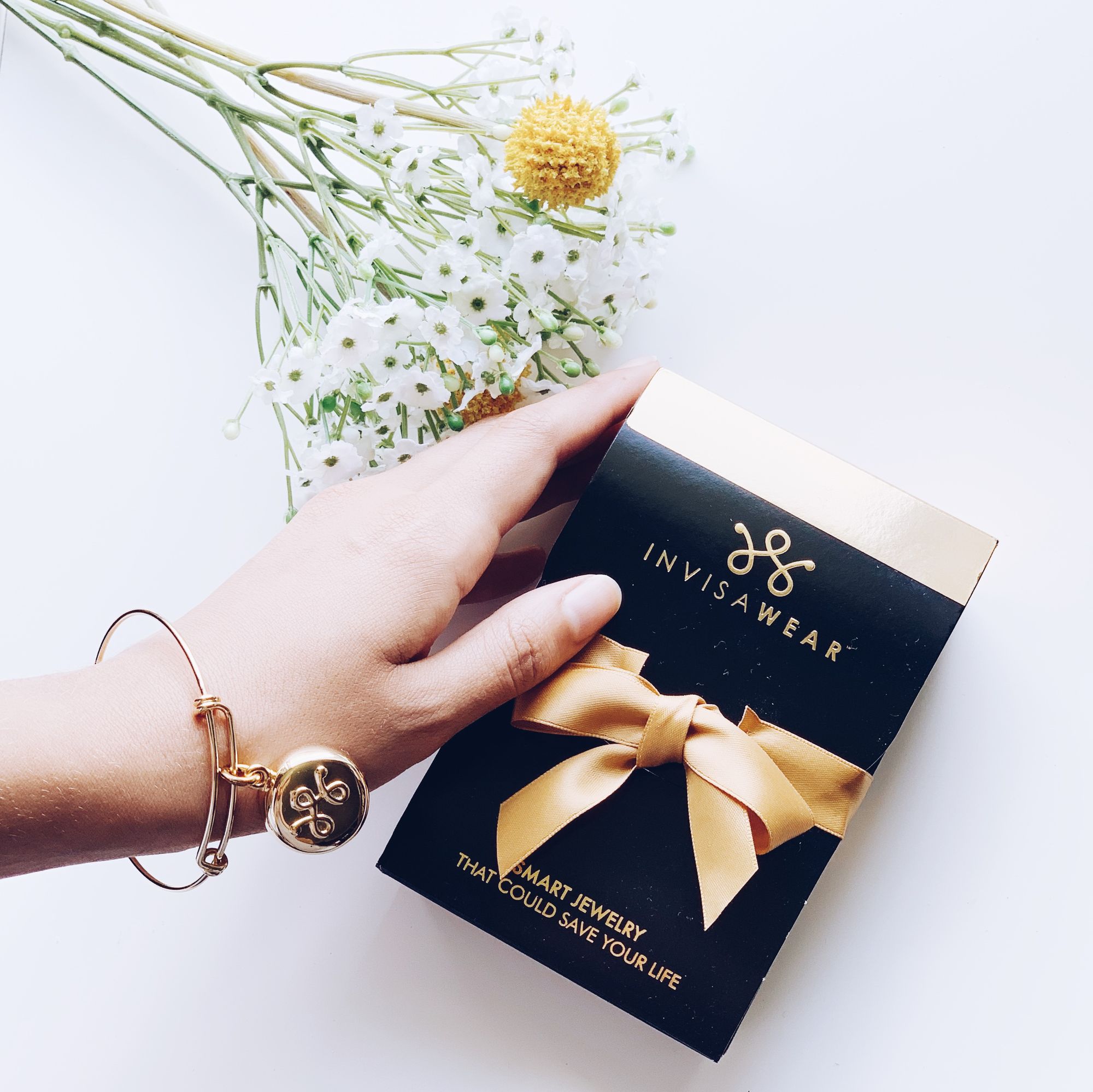 Would we ever sell? We really envision invisaWear becoming a dominant player in the safety space and becoming a household name. We'd be open to selling if it means it would allow us to accomplish those goals and if it would allow us to help keep more people safe!
| Company Name: | invisaWear |
| --- | --- |
| Founder: | Rajia Abdelaziz |
Comments