Ana Luisa was founded by David Benayoun and Adam Bohbot, who met in a cab in China while attending business school at EMLyon, and they have seen incredible success growing by 500%+ YoY since inception in 2018 and have been a profitable company since year 1. The brand consists of sustainably-crafted, trend driven jewelry pieces. In keeping with their commitment to be as sustainable as possible, Ana Luisa has become the first direct-to-consumer jewelry brand to be carbon-neutral.
Was it a lightbulb moment or gradual process of Ana Luisa?
David Benayoun: Ana Luisa origins take place in my past experiences.  During my studies, I worked in e-commerce and online marketing for a DTC brand in New York. Right after I graduated, I got hired by a French jewelry company that worked for some of the most famous fashion brands in the world. They trained me in jewelry design and craftsmanship in Paris before sending me to New York to launch their US branch. That's how I got to create my first company from scratch in 2015. I got to work with a lot of designers and brands here in the US for the next three years.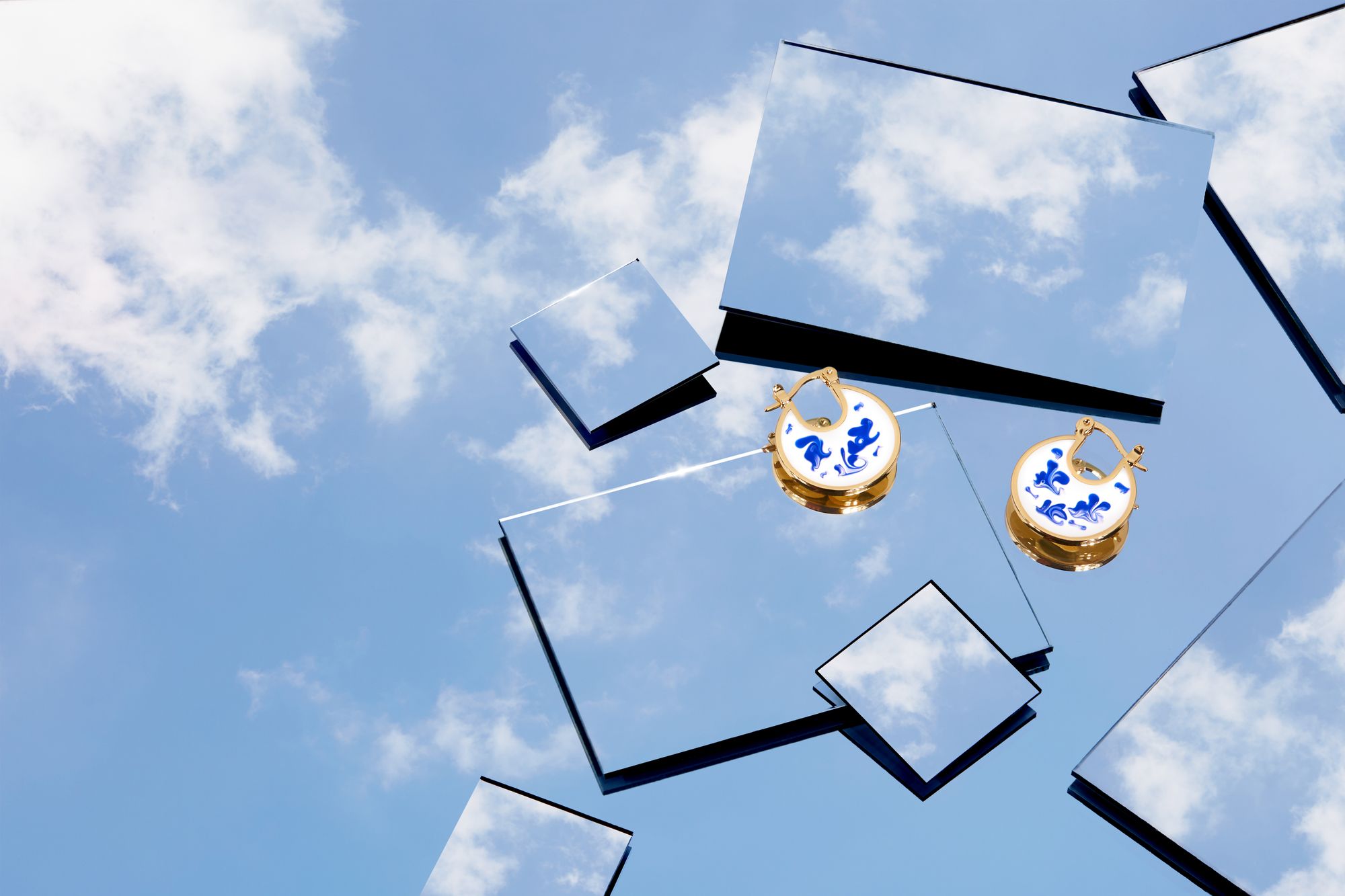 During that time, I noticed how the jewelry industry was stuck in its opaque practices and decided to take a chance on trying to do things differently.
How did you get your first three customers?
David Benayoun: Word of mouth, through our friends and family!
How did you validate the idea?
Adam Bohbot: We were lucky enough to validate our ideas thanks to David's excellent relationship with suppliers, allowing us to order very small quantities of jewelry and receiving quick feedback from influencers promoting values that were aligned with the brand (i.e: slow fashion, quality). We found an amazing echo with their audiences, allowing us to enter the next phase of the business, scaling.
Did you have any experience/expertise in the area?
Adam Bohbot: When it comes to media buying, we didn't have this expertise in house. Finding the right expert in such a competitive market was key.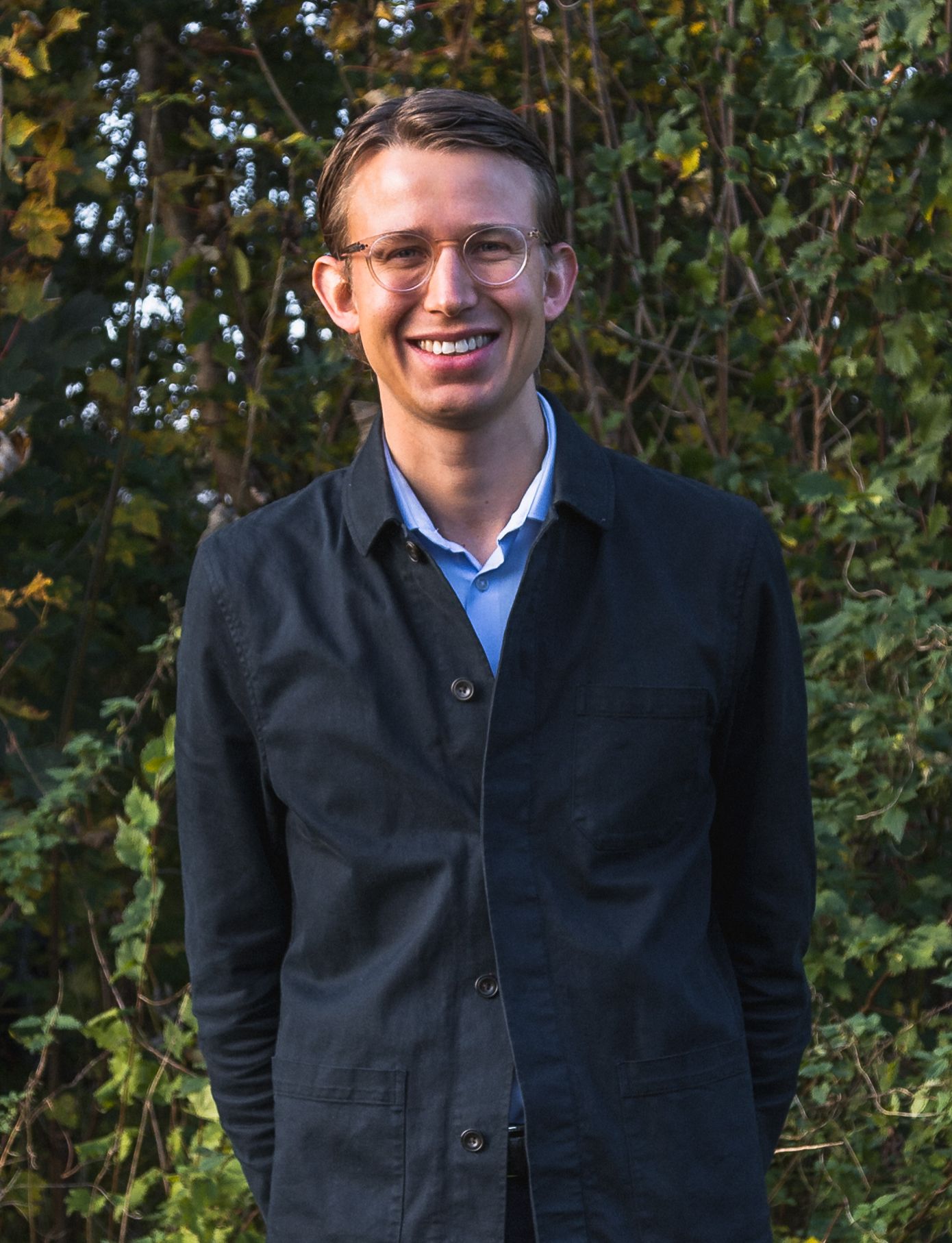 We have been very happy to see Alexander Langhede Andersen join us very early-on. Bringing his past entrepreneurial experiences in e-commerce and his deep knowledge of social media advertising he allowed us to scale the brand at an incredible pace.
Have you raised any money? How much?
Adam Bohbot: We did raise a little bit of money, considerably less than any of the direct-to-consumers brands today. As our idea was to grow a profitable company. In fact, when we started pitching investors with the idea of being two men growing a profitable company in the jewelry industry, a lot of them said that it was foolish, that it would never work.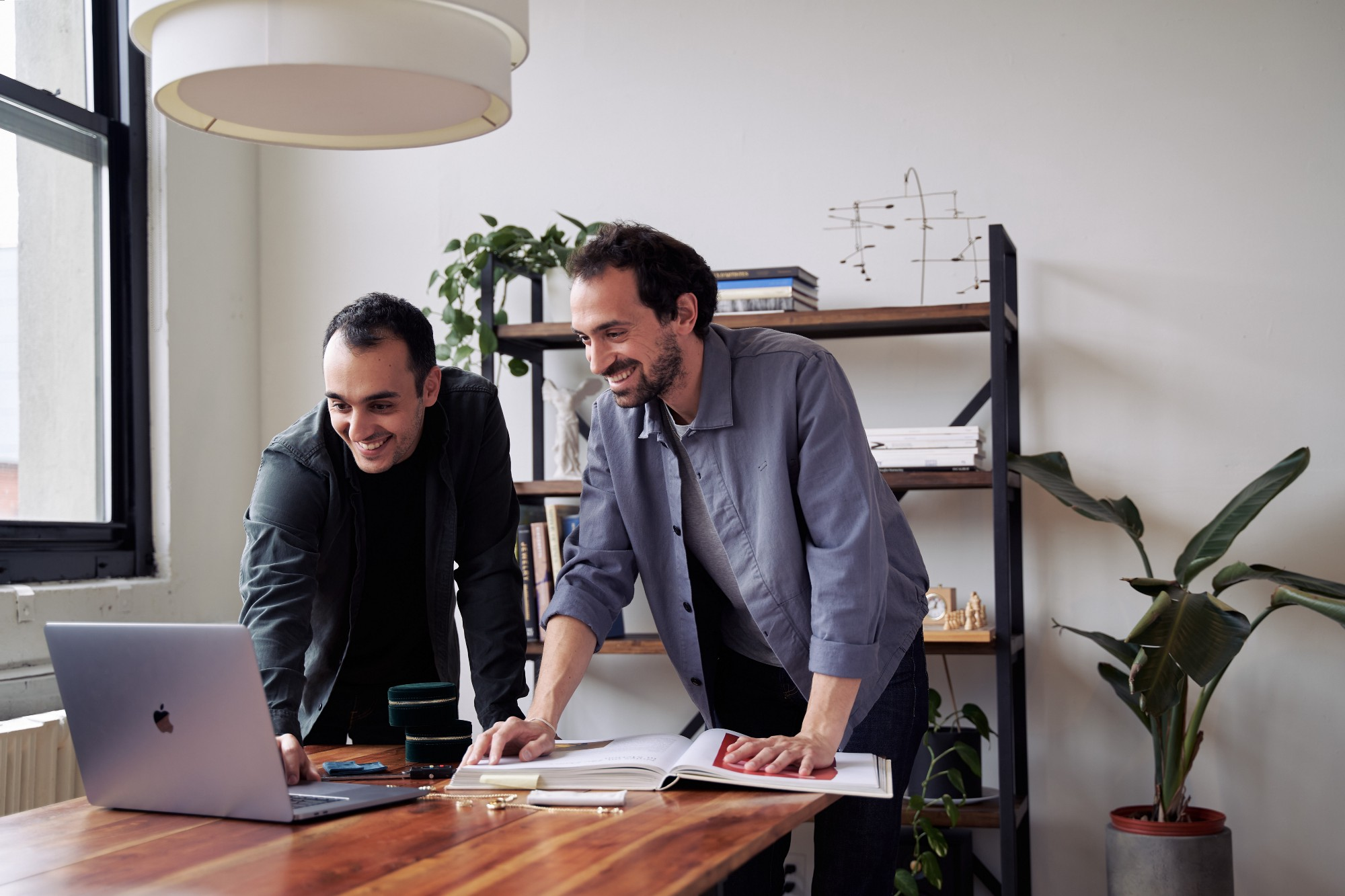 We learned to create our own path and set up a new model for the industry. Our headcount is still growing 300% YoY!
Who is your target demographic?
Alexander Langhede Andersen: A typical customer for us would be a 24-26 years old woman, employed in her 1st or 2nd full-time job, consumes a lot of podcasts and YouTube videos, cares a lot about aesthetics, and values quality, price and sustainability as the most important product attributes.
What is the funniest/most strange customer request you've had?
David Benayoun: One of our customers ran into an issue with two orders in a row and reached out to me. I always take the time to answer any email I receive from our community of jewelry enthusiasts so we decided to surprise her and treat her with a complimentary diamond necklace along with some flowers. To this day she's one of our most loyal customers. It's always a challenge to turn your critics into ambassadors, but that's what our whole company aims for every single day. As a result, three years in, our community is one of the most engaged in the industry on social media, with thousands of customers interacting with the brand one a daily basis. That's why  it's important to stay focused and true to our mission: leading the transition to a more transparent and sustainable jewelry industry.
How did you fund the idea initially?
Adam Bohbot: Both David and I were lucky enough to have great jobs in the U.S prior to launching Ana Luisa. That being said, we both invested our savings and lived very frugally during the first year and half, before raising a small seed round. We built a profitable company to keep our independence.  
Where did you meet your cofounder/founding team?
David Benayoun: As crazy as this can sound, I actually randomly met Adam on a cab in Shanghai, China in 2013.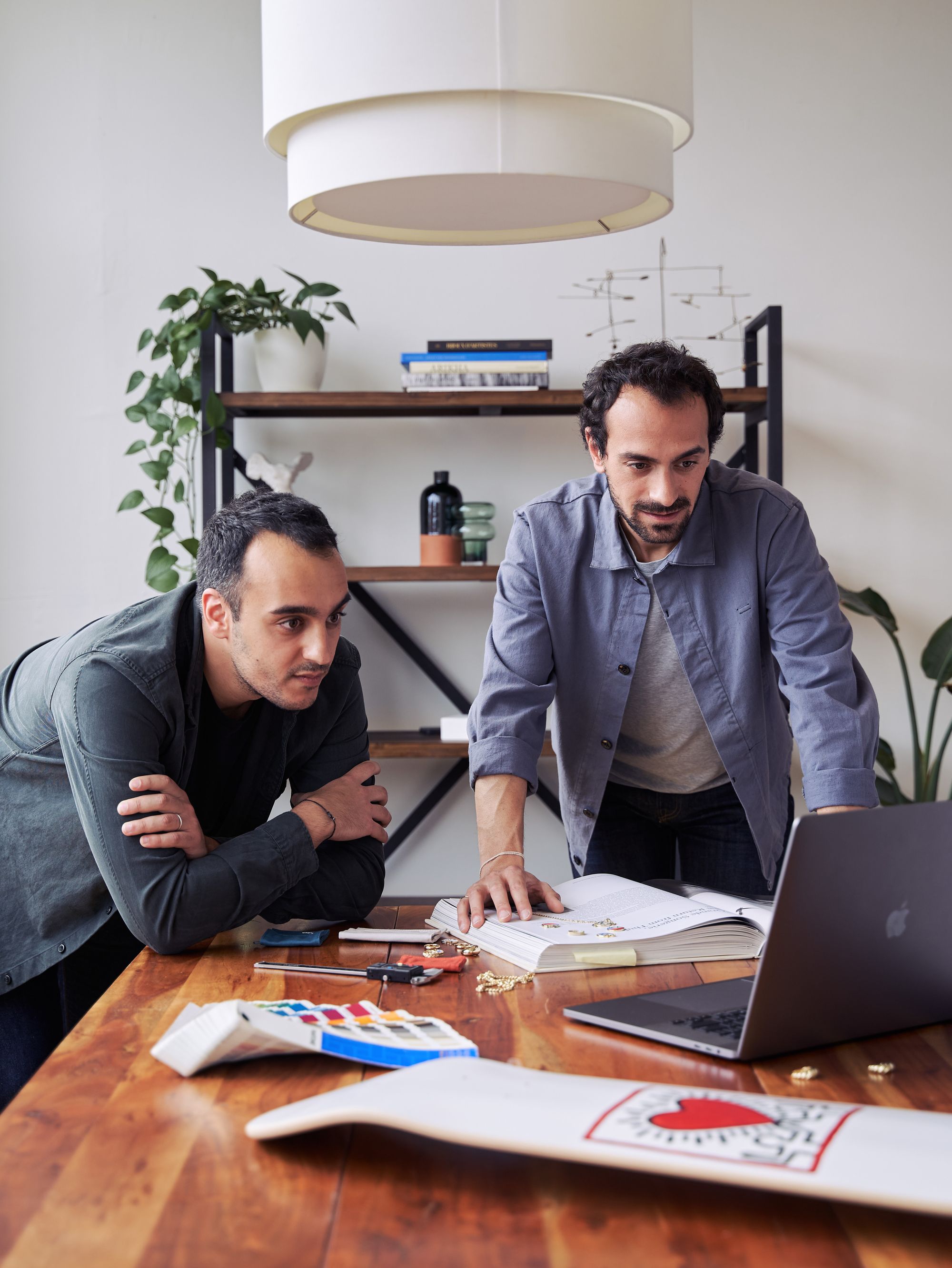 We clicked immediately as we shared a lot of similar family stories and backgrounds. We remained very close friends for years before meeting again in NY and building Ana Luisa together.  
Any tips for finding first employees?
David Benayoun: It feels that at first you want employees who can wear multiple hats and be deeply committed to the vision of the company. I always remind my teams when they're hiring new amazing talents that you want to surround yourself with people you're genuinely happy to see every morning. A start-up boils down to a close-knitted team that goes through the craziest challenges together, and you want to have a smile on your face every morning because the team around you is excited by the opportunity to grow faster than anyone else in your industry. As an example, our first full-time employee, Anni, was still in school when we met her and decided to hire her. She's had a fantastic trajectory since joining us and she's now leading our jewelry design team because she was able to keep growing into that role as the company was changing extremely fast. Your first employees should be seen as people with very strong potential, loyalty, and an appetite for the unknown, because it's a crazy ride!  
Did you run any companies prior?
David Benayoun: Adam and I both ran companies prior to launching Ana Luisa, which helped us really narrow down the vision for the brand and the culture we felt most comfortable building.
What motivated you to start your own business?
Alexander Langhede Andersen: Starting your own business is a way to lead the change you want to see in an industry you're passionate about.
We have always had big ambitions in Ana Luisa and are still working hard every day to change the jewelry industry for the better.
What were your family and friends first thoughts on your company?
David Benayoun: Our families and friends have always been very supportive of Ana Luisa, to this day they keep providing their help and support whenever needed. What surprised me the most is that the majority of negative feedback came from industry insiders who were convinced that selling transparently-made jewelry online would never work. Hopefully we'll prove them wrong.
What motivates you when things go wrong? What is the end goal?
Alexander Langhede Andersen: We have a strong company culture that embraces experimentation, iteration and trying new things. We're all eager to learn and grow in our careers so we aim to approach roadblocks as opportunities to try things we haven't tried before. The eagerness to learn new ad platforms and achieve even better marketing performance motivates me every day.
Do you have any advice for someone just starting out?
Adam Bohbot: Stay lean, we live in a world where access to money is relatively easy, creating a bias on the value of capital raised. Hire slowly, spend time perfecting your products and finding your market fit. Also, you will get more value from early employees of an early stage start-up you admire rather than founders themselves, who with time are often disconnected from the day to day.
What has driven the most sales?
Alexander Langhede Andersen: Facebook & Instagram Ads have been massive drivers of growth for us. In the past 16 months, we have managed to 20x the revenue these platforms are driving for us which has been a major contributor to the 1.5 million website visitors we now have each month. We have also had great success with influencer marketing - in fact, a total of 15,000 videos have been published about us on YouTube alone in 2021.
How do you protect yourself from competition?
David Benayoun: The best way to protect yourself from competition is to know where you're headed 3 to 5 years from now, so that you can fulfil your own vision while staying true to your core values. In the fashion world, there's not a single vertical or market where there's no room for competition. It's healthy, it's motivating, and it reminds you that there are many other ways to look at each problem you're facing.
What are the top 3-5 apps your business could not run without?
Adam Bohbot: Anything that enhances communication without being overwhelming. Here are our favorites:
What are your favourite books?
Alexander Langhede Andersen: "Shoe Dog" by Phil Knight, "The Hard Thing About Hard Things" by Ben Horowitz, and "Blitzscaling" by Reid Hoffman. All great books by great entrepreneurs that aimed high and built massive businesses.
What are your favourite podcasts?
Alexander Langhede Andersen: So many good ones out there! My highest recommendations go to "How I Built This" with Guy Raz, "Masters of Scale" with Reid Hoffman, and "Exit Strategy" with Moiz Ali.
What are the next products you're working on?
David Benayoun: We're working hard on expanding our line of products into more colorways, silhouettes, and most important, innovative and sustainable materials. Stay tuned as the coming months are very exciting!
| Company Name: | Ana Luisa |
| --- | --- |
| Founder/s: | David Benayoun, Adam Bohbot |
Comments