Mossy Earth is a social enterprise that restores nature and fights climate change by way of planting trees and rewilding interventions.
Matthew Davies along with his friend co-founded Mossy Earth - the "Headspace" for nature restoration and fighting climate change.
Was it a lightbulb moment or gradual moment to start Mossy Earth?
Prior to launching Mossy Earth, I worked for a number of years as a teacher. During the latter years of my teaching career I took a postgraduate teaching course which was particularly demanding in terms of my time, my energy and my sanity, yet I was excelling at. So I began thinking to myself, "Imagine what I could achieve if I put this energy into something I was passionate about".
This coincided with a growing interest in the environment and fascination in rewilding (I was reading Feral by George Monbiot at the same time). This all culminated in the light bulb moment to finish teaching and start a project that would help our natural world. Mossy Earth is now into its third year with reforestation and rewilding projects in Scotland, Ireland, Romania, Slovakia, Portugal and soon to be in the U.S.
How does Mossy Earth work?
Mossy Earth is the "Headspace" for nature restoration and fighting climate change. We offer a monthly subscription that plants our members two trees every month. In addition to trees our members have the right to vote on rewilding projects, receive monthly updates about our projects and nature-based podcast. They also have access to our carbon calculator and low impact living guides to help minimize their environmental impact.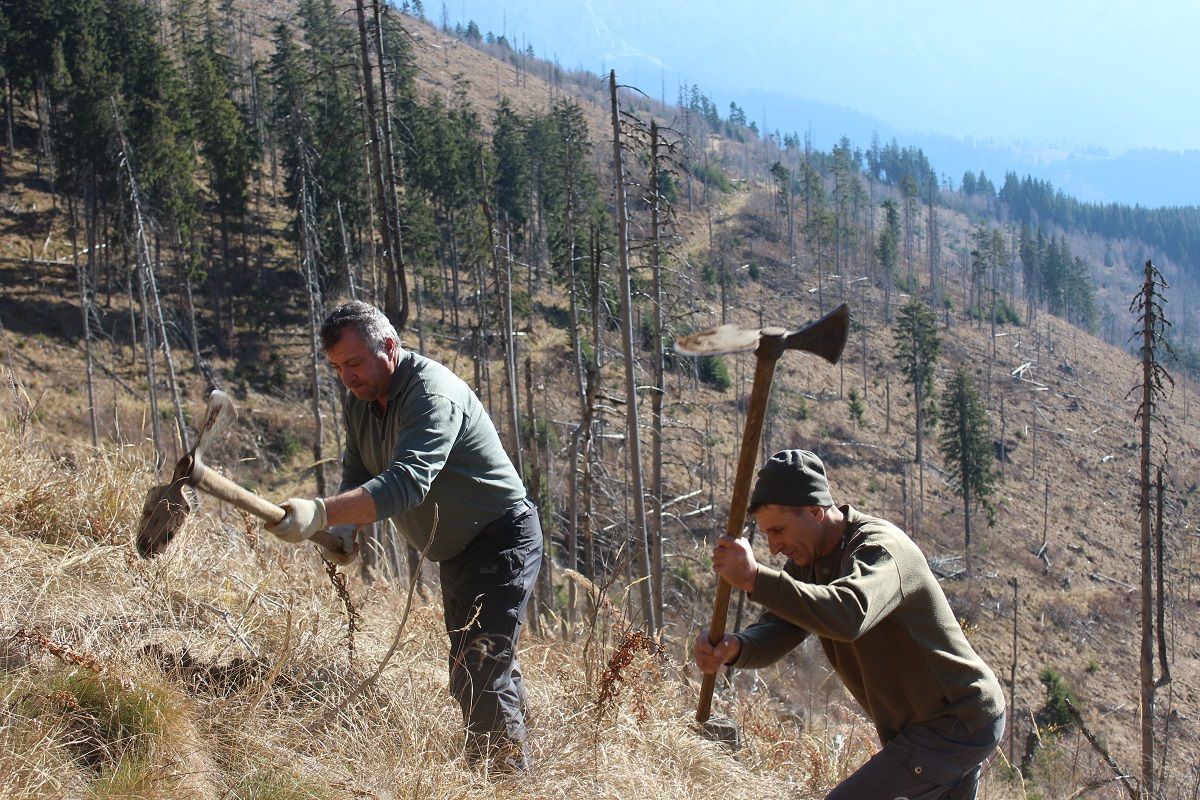 To date, the growth of our membership, which has fluctuated between 5 - 17% per month for the last 24 months, but 4% during Covid19, has been predominantly down to word of mouth, a referral system (whereby we plant 2 trees for the referrer and 2 trees for the referred) and our ambassador program with outdoor enthusiasts. We have a comparatively low churn rate at below 1% on our membership growth.
How did you get your first three customers?
Our first customers were friends and family, but it was one of these first customers that recommended us to a travel organisation who became our first B2B partnership. And it was this initial B2B investment that got Mossy Earth up and moving.
How did you validate the idea?
Prior to setting up Mossy Earth, both Duarte and I had used various carbon offsetting programmes, and both felt that there was a general lack of trust and transparency with carbon offsetting in general. What's more, we learnt that a number of offsetting programmes can have a detrimental effect on the local environment. E.g. monocultures or invasive tree species. So, we wanted to offer a service that was not only transparent, that people could wholly trust but executed in the right way.
Did you have any experience/expertise in the area?
Despite my degree in International Business and interest in the environment, I had minimal experience in the area of reforestation and rewilding.
Duarte, like me a nature lover, had also little experience in the aforementioned but did come with 1 year's experience working for a successful and fast growing start up.
Have you raised any money? How much?
No, we have been fortunate enough, until now, not to require investment.
Can you provide us some numbers of trees planted?
To date, we have planted:
52,000 trees in the Southern Carpathians, Romania
10,000 trees at our Wildfire Restoration project, Portugal
9,500 trees at our Native Oak Woodland Restoration project, Portugal
5,500 trees in Ireland
6,000 trees in the Scottish Highlands, Scotland
3,000 trees on the Danube floodplains, Slovakia
Who is your target demographic?
Anyone that is on the one hand concerned about the environment, climate change and our loss of wild ecosystems, and on the other at a loss as to how they can have an impact on these issues. Until now we have projects across Europe (Scotland, Ireland, Romania, Slovakia and Portugal), so it is only normal that over half of our customers are from Europe. Having said this, a comparatively large percentage of our customers are from the U.S. due to the popularity of one of our ambassadors. As such, we are looking to set up a project in the U.S. soon.
What is the funniest/most strange customer request you've had?
So, as part of being a Mossy Earth member, each month you receive the photos and GPS coordinates of 2 trees we plant for you at one of our projects. One member, who obviously got their wires as to what we do, contacted us to say thank you for the tree photos but I was expecting you to send me the trees in the post to plant in my garden.
How did you fund the idea initially?
Self-funded on savings, blood, sweat and tears.
Where did you meet your co-founder/founding team? Any tips for finding first employees?
A long time mutual friend. We rushed into making our first hire and paid the price. Since then we have adopted a successful strategy of offering paid 2 – 3 month temporary roles. This enables us to really understand how people perform.
What were your family and friends first thoughts on your company?
At first, they thought it was a hobby, side project or environmental blog but once they started seeing the positive impact we are having at our projects, they realized this was a full time gig.
What motivates you when things go wrong?
What is the end goal? One thing I have learnt in these three years, is that no matter how prepared you are things will always go wrong and so to accept them and find solutions. And so, it is the creative problem solving that motivates me when things go wrong.
Do you have any advice for someone just starting out?
Firstly, give it a go, as you'll only regret you didn't sometime in the future. Secondly, if your idea is sound and if you invest sufficient time and energy into it, it will work out. Finally, be prepared for long days, grey hairs but unrivaled satisfaction when things go well.
What has driven the most sales?
To date, it has been our ambassadors or members recommending or referring us on their social platforms. In particular, Alex Honnold, a professional American rock climber best known for his free solo ascents of big walls, who has a large following on his social media platforms.
What is stopping you being 3x the size you are now?
We believe five more hires would enable us to get 3 or even 10x the size we are now, which depends on the growth of our membership or if we choose to seek external investment for these hires.
Do you have any trademarks/IP/patents?
Yes, we have had these in place from an early stage because one organization attempted to set up an environmentally conscious brand with our name, our re-purposed text and even our imagery.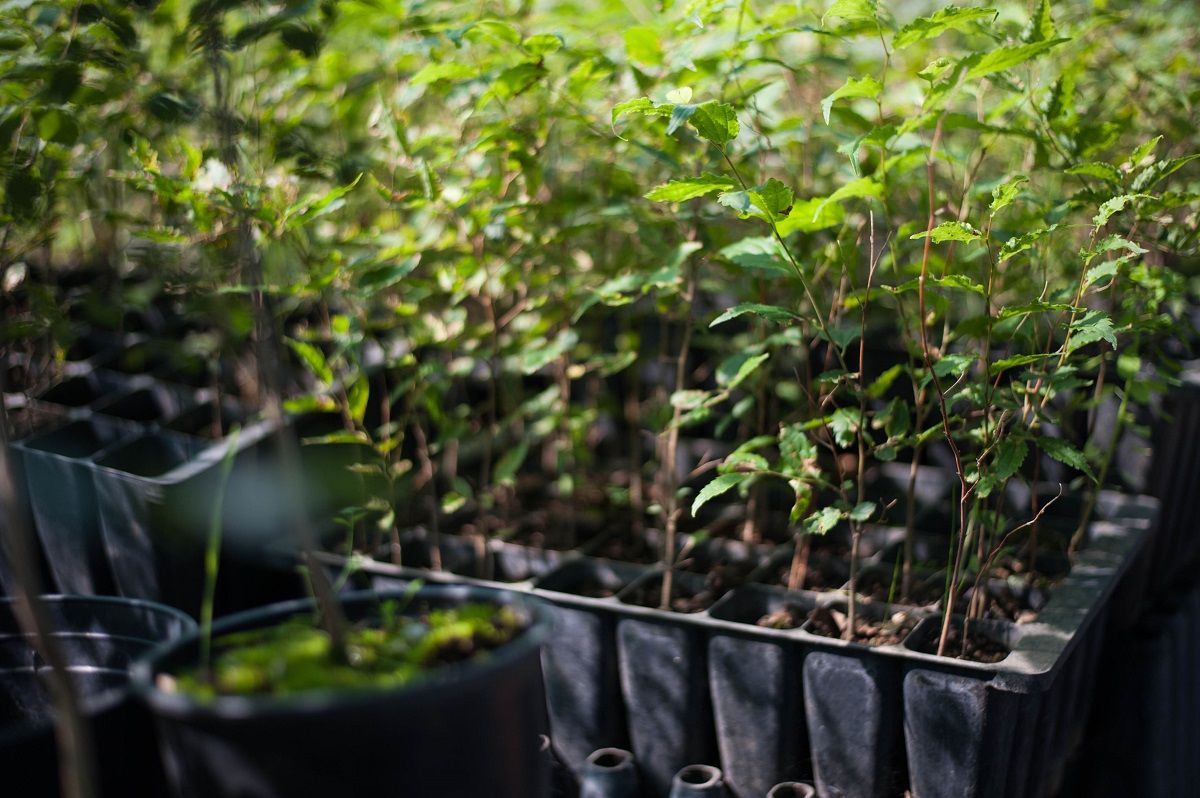 By taking the time to set up these trademarks and IPs meant we have not had any additional problems.
What interventions have you implemented?
We have also implemented the following rewilding interventions:
GPS tag vultures in northern Portugal
Finance ranger salaries in the Southern Carpathians
River and stream restoration in the centre of Portugal
The translocation of mountain hares in the Scottish Highlands
Building nesting platforms for birds of prey
Radio tagging wild salmon in the Scottish Highlands
What are the top 3-5 apps your business could not run without? Why are they essential?
Shopify for our online shop Zapier for our automated delivery system
Xero for our accounting
Active Campaign for our communication with members
Slack for internal communication (we our all based remotely)
Bombbomb for sending personal video messages to new members
What are the next products you're working on?
Until now we have been restoring wilderness on land and within Europe. Within the next 12 months we aim to set up ocean restoration projects such planting mangroves, kelp forests and coral restoration. As mentioned previously, we also aim to have projects outside of Europe within the next year.
Are there any releases you can tell us about?
We are currently working with a team of developers to improve the membership account platform to offer an engaging UX experience.
Where do you see the company in 5 years?
To have 100,000+ members Be the 'Spotify' for climate change solutions
A team of 20+ employees.
To have planted more than 1 million trees
To be having a hugely positive impact across a variety of projects on land and in the ocean.
| Company Name: | Mossy Earth |
| --- | --- |
| Founder: | Matthew Davies |
Comments