With Shufti Pro we tried to solve all these issues with fast identity screening that can be completed within 15-60 seconds. It takes a few minutes, and swift API integration to get started with our services. Our solutions are designed keeping in view the convenience of the diverse end-users who go through our verifications while registering on e-commerce websites, banks, or trading platforms.
Shufti Pro now provides several services, mainly identity verification (KYC screening), AML screening (for individuals and businesses), biometric authentication (on-going KYC), and 2 factor authentication. The newest addition to the services are video KYC and touchless airport security clearance kiosk.
Who is your target demographic?
Shufti Pro serves in a B2B setup and the targeted audience are businesses (startups, enterprises) from all over the world. We've served businesses in several types of industries: fintech, real-estate, supply chain, education, gaming, financial, etc. You name it and we have it in our customer base.
What happened in the early stages?
Shufti Pro was founded in 2017, and still is in the growth phase, but the growth is remarkable. It has helped businesses verify people in more than 230 countries and territories. This success was achieved through continuous hard work and the ambition to rise as an industry leader. The start of the journey was challenging as the market lacked awareness. And reliance on AI and machine learning is still new to many people.
Shufti Pro is a global entity and to serve the masses we had to understand the KYC and AML laws, along with data protection laws around the globe. Our team put extensive efforts in understanding the laws to deliver a KYC/AML screening service that would be suitable for businesses all over the world.
Developing a team was not very difficult as I had worked with several ambitious and like minded people during all those years in the industry. Shufti Pro made a smooth takeoff due to the remarkable team that I have.
Did you run any companies prior?
I have co-founded AI-based fraud detection solutions, one of them is Zensed Innovations. Also, I worked in Artificial intelligence (AI) and machine learning for years. My industry experience helps me pay close attention to the minute details of the product. When starting your own business, you must have in-depth knowledge of the subject, although I had industrial experience but I never shy away from learning something new. And this continuous learning is one of my sources of motivation.
The motivation always comes from the feasibility of your idea. I always wanted to work on my own product but couldn't find a loophole in an industry driven by AI. The moment I came across this industry I knew that I could deliver better. My family and friends were also very supportive and helped me stay motivated in hard times.
So belief in your dreams, a good team, and smart work is all that it takes to create a success story.
What motivates you when things go wrong? What is the end goal?
The vision of making Shufti Pro the leader in the identity verification market is what motivates me in hard times. Things are not always in your favor, but maintaining focus in such situations is what defines winners. For entrepreneurs are dreamers, and the real problem starts when they forget their dream (the ultimate goal). Never forget your ultimate goal, and focus on the results when in crisis.
It's never difficult to overcome the hard times, while keeping the ultimate goal in mind. That's how we planned and achieved global expansion. We've offices in five countries, and have served businesses in more than 230 countries and territories. The motivation levels of my team are high and we plan to expand further, before that we're focusing on increasing awareness among the masses.
For that our reliable sources for reaching our clients is Linked In, and other social media platforms, and email. Raising awareness among the targeted audience regarding the potential need for AI driven KYC/AML solutions is vital to our growth. And for that we not only sit in our office and post on social media, but are always keen on attending events related to blockchain, fintech, data protection, and specific industries, to reach prospective clients and to raise awareness regarding the significance of online KYC and AML screening in digital spaces.
How do you protect yourself from competition?
The best way to overcome competition is to utilize it as a resource. In order to do that, I always keep an eye on my competitors, and never miss any update about them. Also, we have necessary certifications such as PCI, Cyber essential, and GDPR to stand out and gain customer attention among others in the industry.

One more thing we work on the rule of "delivering more for less", and this is our competitive edge, we deliver equally competent services but at economical prices. Also we provide flexible payment models, and the liberty to design customized solutions, as per the budget of our clients. All these things make Shufti Pro the one of its kind in the industry.
What are the top 3-5 apps your business could not run without?
Three essential business apps/tools are team collaboration tools, employee performance tracking tools, and sales/leads tracking tools. These are the top three tools, although there are several others, but these are must haves, especially for the AI or tech industry. These tools help you do smart work, when there are so many people, tasks, and goals that need to be aligned and worked parallel to each other.
What are your favourite books?
My favourite book is Alchemist, it gives me the strength and motivation to dream and explore new ventures. It's a recommended read for entrepreneurs, and business owners.
What are your next steps for Shufti Pro?
Recently, Shufti Pro launched two new products, one is "video KYC" for banks and financial institutions, and the other is "touchless airport security clearance kiosk" for airports.
Other than these other products are in the pipeline, I won't spoil the surprise and will disclose them once they're ready.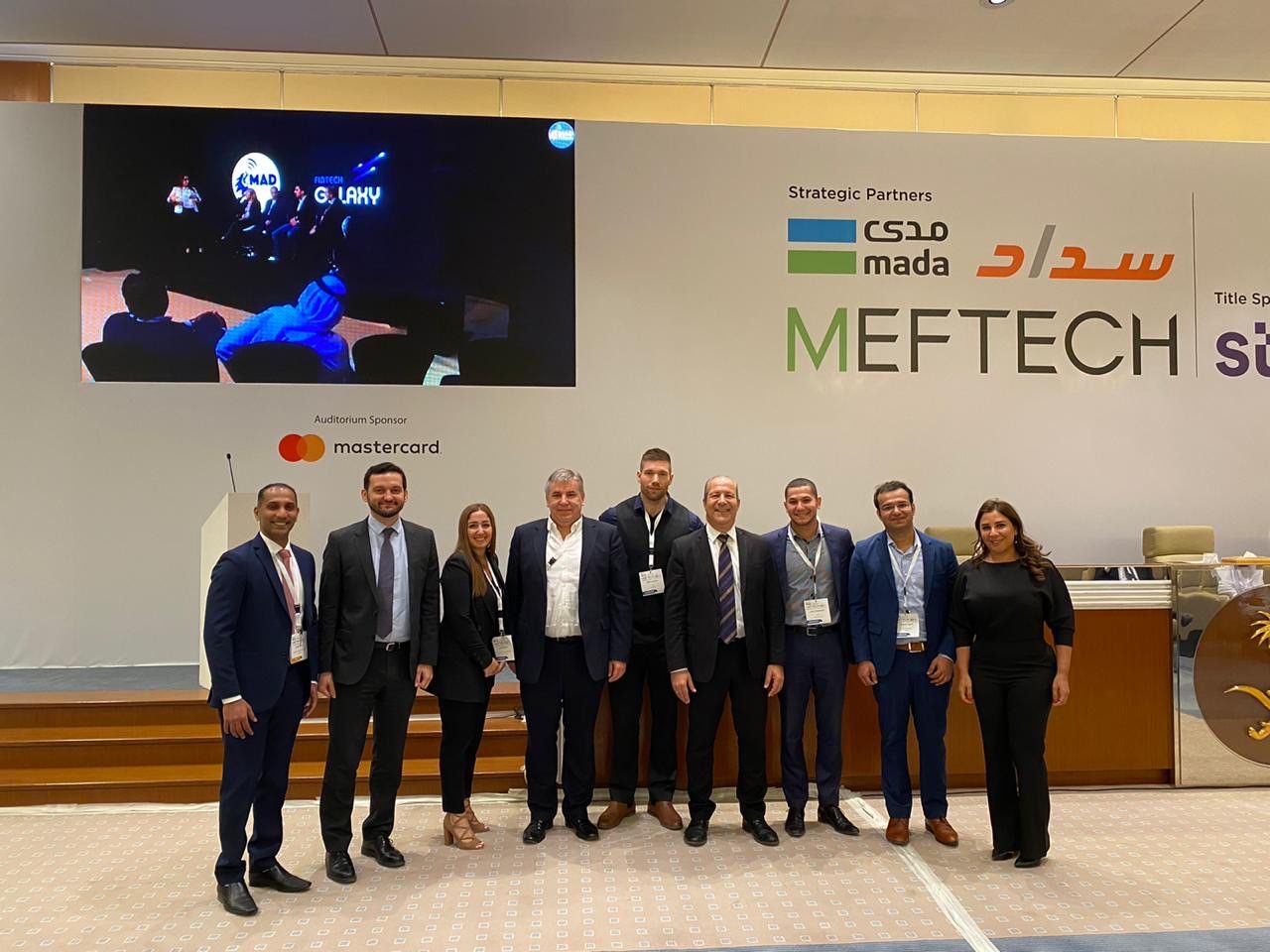 Currently, Shufti Pro is in the phase where we're experiencing remarkable growth. Recently, we won the "video KYC for customer onboarding challenge" organized by Fintech Galaxy for Lulu Money. Shufti Pro competed against 26 businesses, and won the challenge. CEO Shufti Pro, Victor Fredung presented the service in front of a panel of industry experts in MEFTECH KSA 2020. This is just the beginning of the bright future of Shufti Pro. I see this company as an industry leader in identity verification, due to the customer centric services we provide.
| Company Name: | Shufti Pro |
| --- | --- |
| Founder: | Shahid Hanif |
Comments