Hockerty was born as a spark idea. This was something that our partner, Andreu Fernandez, brought us after a business trip to Shanghai. He showed us his new suit, tailored in just a few days, for a very convenient price. He lured us with the idea to bring that concept to the internet. Me and my other partner, Humbert Codina, liked the idea, so we got down to business. We created a fully working website in a few weeks, with a suit configurator, and then Andreu went back to Shanghai to convince a potential partner to produce the suits for our new brand. The partner said yes, and we just launched the website the next week.
In 2019, Hockerty tailored more than 100,000 garments for 50.000 different orders. The company also shipped to 80 different countries. 35% of our customers would not find a size in traditional retailers. Hockerty and Sumissura achieved a global growth of 20% in 2019 vs. 2018.
Was it a lightbulb moment or a gradual process?
During the first months, we had to learn a lot about manufacturing processes and about tailoring. In fact, it's in the manufacturing processes where our strength lies. We were able to adapt a traditional tailoring process to a system where an order can be placed through a computer and delivered in just 15 days on the other side of the world.
A different topic in which we learned a lot was body measurements and patterning systems. In fact, this is the key to making a good custom suit. There is no secret in the fact that the best one to take your measurement is the very same tailor that is going to sew your garment. We had to challenge that because you and your tailor are thousands of kilometers apart. We absorbed our master tailors expertise and mixed it with technological processes (including recent machine learning processes) in order to solve that problem. This way we can know your accurate measurements and tailor the best fitting suit according to them.
How did you get your first three customers?
First orders came from friends, relatives and then friends of friends. To be honest, we expected this project to be small. In the end we were working in a very specific niche. We didn't expect the success it had, but after several months of investing side hours in it, we realized the company needed a full devoted team.
What is the funniest/most strange customer request you've had?
We have customers of all types. The majority are business people or fashionistas that give importance to made to measure fitting. On the other hand, we have many customers with special sizes: big, tall or small, that can't find good fitting clothes in the "standard-size" fashion industry. Today we are producing around1,500 made to measure garmentsper week. Each one of those is different to the previous.
During these last years, we have made lots of friends out of our most loyal customers. That by the way, are the ones with the most original special requests. Sometimes we can satisfy those requests, and sometimes we can't. The most common ones are inspired by celebrities and their outfits. On the other hand, we also received orders from sports clubs and orchestras that need the same suit, perfectly fitting for each member of the group.

As our clothes are made to measure but also custom made, we have many requests from people who use wheelchairs or people who suffered amputations. So we have many happy customers with adaptive clothing requests and we are glad to provide the best experience possible to it. Sometimes we can't go as further as our customers request but we try as hard as possible to fulfill their demands.
Are there any instances where the ordered suit does not fit the customer?
You may be wondering what happens if we can't offer a perfect fit to a customer. Of course, this can happen, especially on your first order. In these cases (less than 8% of new orders), we don't care if it's a measurement mistake or our mistake, our Perfect Fit Guarantee got this covered. This guarantee will cover the alteration costs at a local tailor. Once we know the exact alterations, we take note of that and then next orders will just fit perfectly. In the unlikely event that the suit can't be altered by a local tailor, we just remake the suit.
How did you fund the idea initially?
In the first weeks, we were testing the model and perfecting our operations. Once everything was set we started investing in direct advertising, little by little, paying close attention to ROI and reinvesting gains month after month. Till today, we follow the same business philosophy: we invest wisely in order to get the profitability of every marketing strategy.
What motivated you to start your own business?
All three, Andreu, Humbert and myself are Engineers. In fact, we knew each other at University. Prior to Hockerty, we founded an IT related company (2003) and a Marketing Agency (2006). Both companies were shut down some years after Hockerty's success.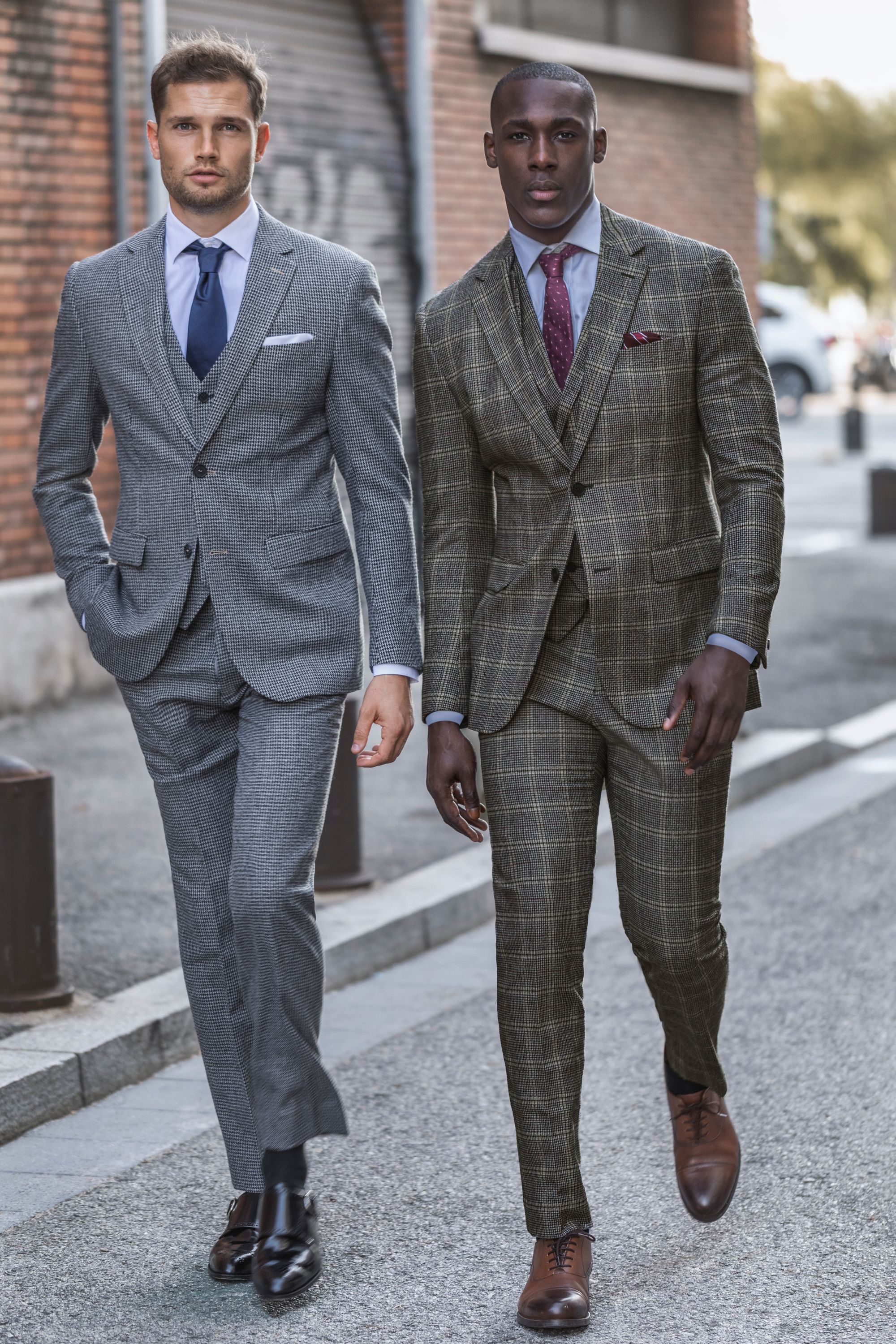 Sometimes we think that it's due to this background that we could make Hockerty stand out in such a competitive market as retail fashion. We are analytical people, so we create hypotheses, create a plan, execute it and finally analyze its performance. And we (try) to do this in every single area of the business.
What motivates you when things go wrong? What is the end goal?
As Andreu says, "smooth seas don't make good sailors". So as in any other company, from time to time we do have rough seas and we have to deal with that. The motivation is always the same, you are wiser or stronger after that. For entrepreneurs facing their first bad experience I would recommend them to just embrace it, to be smart and once you have overpassed it, to look back and realize how much you have learned from it.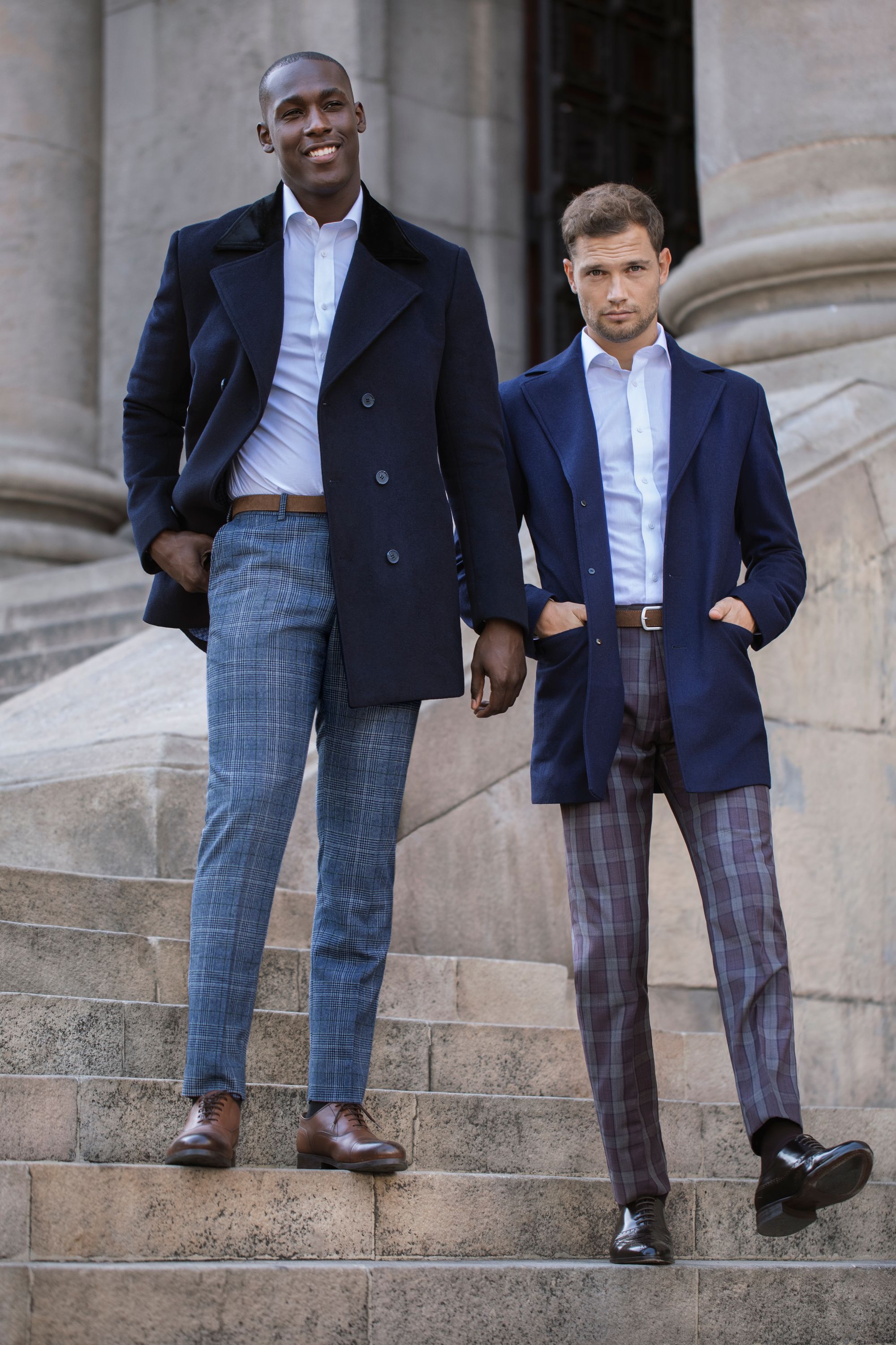 On the other hand, something interesting we have learned in online commerce is thatgrowing is quite easy. Making it in a responsible and profitable way is not.You can burn as much money as you have and keep growing, but for us, that does not make sense if you can't keep a self -sustainable business.
How do you ensure that you stand out?
We have several smart and very good competitors worldwide. In fact, we have been fellow travelers for years. It's been good having them in the market. On the other hand, during these years we have seen many new competitors appear and disappear. We have seen founders being removed from office, we have seen tons of money burned. And we are still here, offering a clear value proposal, building a strong community of loyal customers. Today we are more than 300,000 and counting.
What are the top 3-5 apps your business could not run without?
We have several providers for each tech we need: email marketing, advertising, but to be honest none is irreplaceable. Don't take me wrong, they are great tools, but there's none we can say we could not live without it. Maybe this is because what is essential for the business, what is really core, it's internally developed by our IT teams. This is one of our strengths. When we need something, we develop it. We are not the fastest to have it, but after the initial time investment, we don't incur in extra expenses, plus, we can customize it to our exact needs.
What are your favourite books?
I read a lot, but the books I like are not work related. I love novels and science fiction. On the other hand, for business I prefer youtube. I could not mention a specific channel. I follow so many!
What are the next products you're working on?
Our goal for the next few years is to keep launching new products, always customizable or made to measure. We want to become a retail group specialized in this custom clothing niche. Today we do offer business wear for men and women through our 2 brands: Hockerty and Sumissura. This year we are going to develop even more our formal/wedding wear offer. This year too, we are going to launch more casual wear: more types of jackets, chino pants, sweaters. And I can say no more.
During this process we consider partnering with other brands or groups. We would only consider selling part of the company if it really creates synergies. Currently we don't need capital. We are a profitable company, but we are always open to proposals, preferably if they come from the retail world.
| Company Name: | Hockerty |
| --- | --- |
| Founder: | Alberto Gil |
Comments