Leslie Tam and Derek Chiu are Co-Founders and Directors of UrbanMop, a new affordable and reliable cleaning service business in Ottawa. By combining Leslie's engineering background and Derek's business management background, these new graduates started Ottawa's most affordable and reliable cleaning service. They started their business in the midst of 2020 and have employed 15 employees and contractors for their business. They are looking to continue to expand to the rest of Canada as they continue growing and aim to be a top-tier multi-location mobile cleaning service.
Was it a lightbulb moment or gradual process of Urban?
Before starting our business, founders Leslie Tam and Derek Chiu initially considered building an application that aggregated local service needs like cleaning, moving, lawn mowing, snow removal, etc., but we landed on a more narrow simple scope - cleaning. This was when UrbanMop was born.
How did you get your first three customers?
Getting our first few customers was quite an exciting and time-consuming process. We tried to leverage social media as much as possible with our limited marketing budget. We joined and advertised on local Facebook groups like community groups, mom groups, and small business groups. After posting to 20+ groups and several individuals, we landed our first few clients!
How did you validate the idea?
We validated our business idea by solving a problem with an end result that people could enjoy. It also worked out with the timing of COVID as many individuals were very cautious about cleaning and, in turn, were seeking cleaning companies. On top of this, we did not have much experience in this field. However, we knew we would learn as we went along and that there would be lots of trial and error. Therefore, we did a lot of product testing to ensure that everything was effective, allowing us to continue developing a better project line over time.
Have you raised any money? How much?
In terms of funding, we didn't raise any money, but we did have to put in an initial investment of about $2000 for software subscriptions and equipment...and a lot of time!
Who is your target demographic?
Our target customers are people who require one-time and recurring residential services in the Ottawa and Gatineau regions. The main target demographic is anyone who values their time and productivity. It is commonly known that when people have cluttered or dirty spaces, it significantly impacts their productivity. We also want customers to hit our web page and understand our service enough to book via our online booking form naturally.
Where did you meet your cofounder/founding team?
We met through a mutual friend back when we were in high school. We both really enjoyed sports and usually met up to go for runs/chats.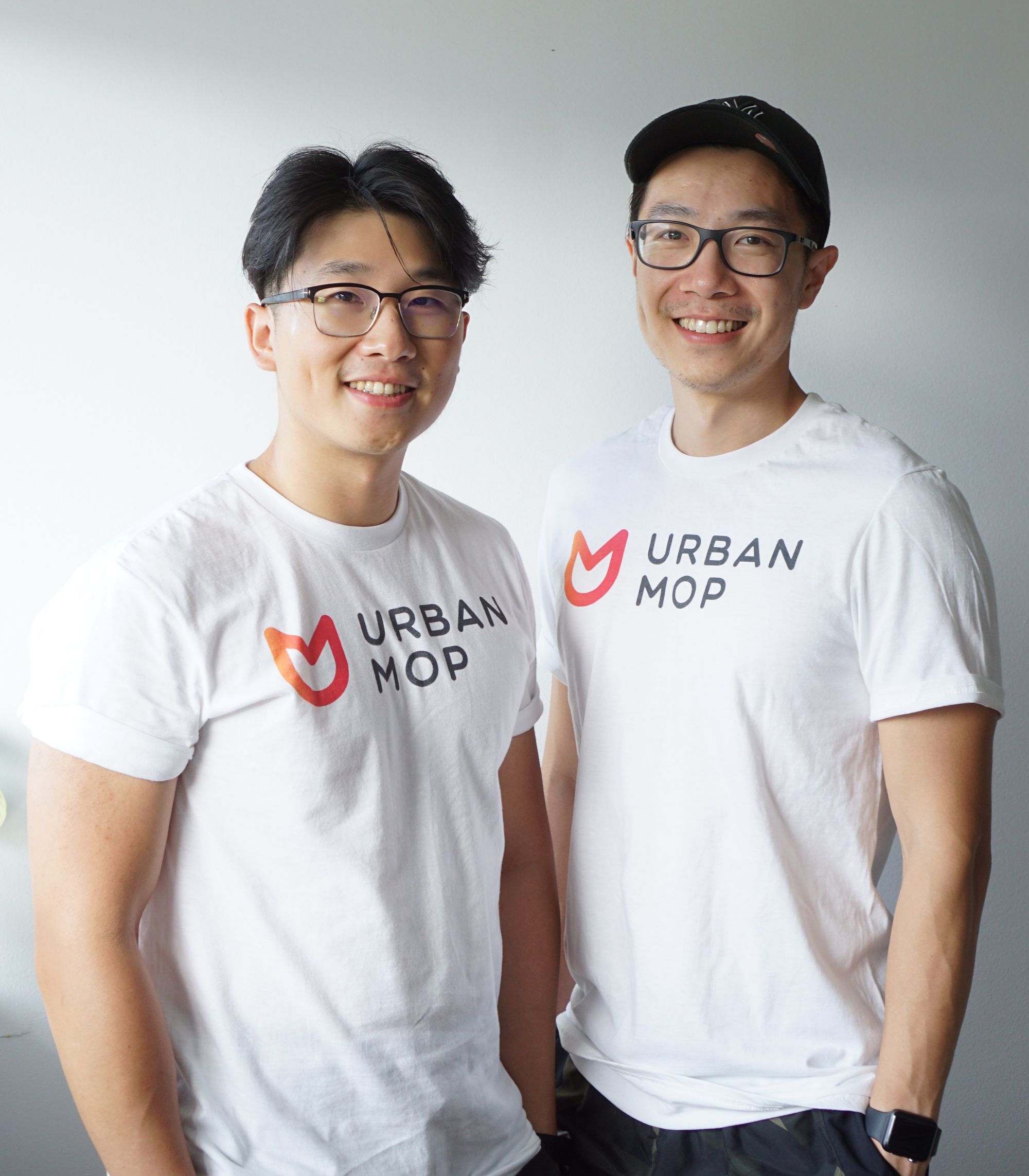 We both graduated from universities in Ottawa and jumped immediately into our corporate career. A few years into our corporate career, we both vocalized our entrepreneurial aspirations, and the rest was history!
How did you fund the idea initially?
We were thankful that we both had full-time jobs at the time of starting UrbanMop - using our existing income, we put in an initial investment of about $2,000 for software subscriptions and equipment to bootstrap our business.
Any tips for finding first employees?
Finding great people is extremely hard. However, we definitely were fortunate and found two superstars right out of the gates via social media and online job sites. We did have to conduct numerous interviews with numerous candidates right out of our houses, though!
What motivated you to start your own business?
UrbanMop is a cleaning service that serves all areas of Ottawa. We want to take out the stress of cleaning so that you can have more time to do the things you love. We strive to deliver high-quality service at an affordable and transparent price.
People will have the choice to book the old fashion way over the phone or simply decide to fill out a 4-5 mins form to get a booking and receive a price.
What were your family and friends first thoughts on your company?
We initially planned this months ahead of going public, and we both were quite nervous about telling our friends and families. However, both of us are super grateful and lucky to have amazing families that supported our ideas and aspirations.
What motivates you when things go wrong? What is the end goal?
Our most significant motivating factors when things go wrong are perseverance and looking at the end goal. We have established a clear plan to expand our services in Toronto and Vancouver and make our business a renowned name. We ensure that we celebrate the small victories between the team as well as between ourselves. It also allows us to reduce the noise of negative experiences and focus on the positives that will enable us to propel our business forward.
Do you have any advice for someone just starting out?
Our advice for someone just starting out is the classic saying, "Just do it." Of course, for this to come to fruition, there is some planning required. Sometimes the best way to start is to dive in and go right into the deep end.
What has driven the most sales?
As for sales, what has worked for us is the word of mouth and referrals. We have realized that these methods are what is driving our sales - that is why we genuinely believe in A+ service. On top of referrals, we primarily leverage Google for marketing.
What is stopping you being 3x the size you are now?
Right now, what is stopping us from being 3x the size we are now is that we need to optimize our internal processes and policies before expanding. Having a solid foundation and infrastructure will allow us to scale more effectively. On top of everything, we want to create a great team culture and bring on like-minded people.
How do you protect yourself from competition?
We are extremely confident with the level of service that we provide in terms of customer service and consistent cleaning quality. We truly value and care for our work which shines through to our customers and our services. When clients are not satisfied with our work, we constantly re-strategize ways to make the client happy.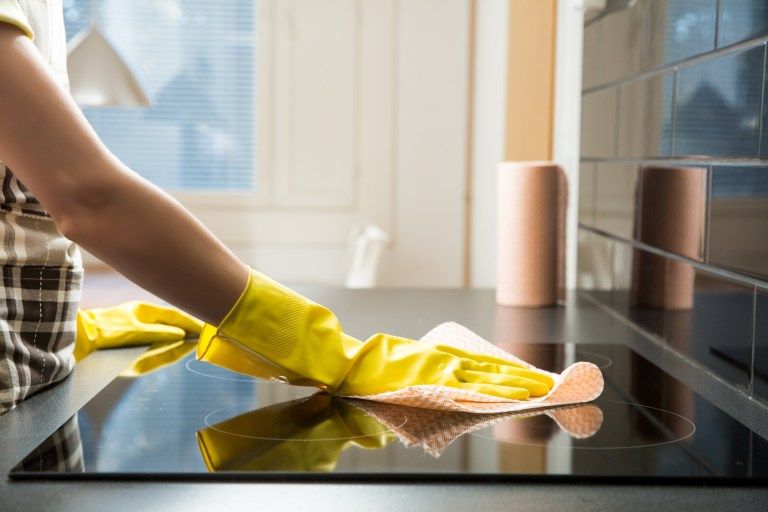 If clients are paying for a service, they want to make their experience worthwhile, which has allowed us to focus on the reliability factor of our business. We want to mitigate any risks and accommodate any client's needs to ensure that we are constantly adapting to make the best version of our business for the years to come.
What are the top 3-5 apps your business could not run without? Why are they essential?
When it comes to our company's apps and tools, we use Gmail, CRM software Launch 27 and WhatsApp. As for Gmail, this popular email platform allows us to communicate with our clients and team members. Our CRM software Launch 27 platform manages all of our customer information, managing bookings, team scheduling, plugins for our online booking. In addition to Gmail, we also utilize WhatsApp. This Instant message system allows us to communicate quickly with our team members and customer accounts.
What are your favourite books?
A few of our favourite books that are business-focused are:
Rich Dad, Poor Dad By Robert Kiyosaki and Sharon Lechter
Habits of Highly Effective People by Stephen Covey
What are your favourite podcasts?
The business podcast that shaped our way of thinking is:
How I Built This by Guy Raz
A few of our favourite Youtube channels are people sharing their experiences and teaching their viewers for free; they are:
Ben Francis, the Founder of GymShark
Alex Hormozi
Maxx Chewning
Where do you see the company in 5 years?
In five years, we want to scale our services locally and abroad. We want to ensure that we are taking it as slow as possible but making sure it is done correctly to maintain the highest quality. We also want to ensure that our policies and processes are refined and established.
What is current revenue? If you don't mind sharing
As for our current revenue, we have grown 300 percent since December 2020. A considerable growth, but we are still trying to maintain and prioritize quality in our processes and services.
Would you ever sell?
We are always open to opportunities. However, there are no immediate goals of selling the company since we have a personal connection to our business. If one day it makes sense to do so, perhaps we would explore that opportunity. Right now, there is so much value in what we do. We are incredibly excited about our business, providing cleaning services to our Ottawa and Gatineau customers and eventually expanding beyond!
| Company Name: | UrbanMop |
| --- | --- |
| Founders: | Leslie Tam, Derek Chiu |
Comments