I joined Climb Credit in 2016, originally as the COO, because I was enamored with the mission — expanding access to career-advancing education. Our primary goal is to make career creation and transformation more accessible, affordable, and accountable than ever before. To do this, we partner with alternative education providers to create pathways and offer affordable payment options for learners who want to change or advance their careers. Currently, we have served over 17,000 students and counting as well as partnered with over 175 different educational programs. Of our educational programs, we offer over 50 different career paths that students can choose from.
We are picky about who our partners are and only work with schools that can prove their program is worth the investment by confirming their outcomes and ensuring the end result makes sense relative to the cost. With these standards and goals in mind we've been able to grow significantly since 2014, by both serving the large market of educational providers that exist today and helping the market continue to expand by removing one of the largest barriers to entry — affordability. Our plan is to continue to expand our product offering to these schools, and the learners who attend them, to knock down additional barriers to access related to paying for the education and understanding the outcomes.
Our goal at Climb is to be as inclusive and accessible as possible, enabling a broad range of people the opportunity to advance or change their career. Many of the learners we support are "career-switchers" who are interested in an opportunity to change careers and start down a different path. We love to showcase these types of stories, so we feature a few of our borrowers under our "Climb Student Success Stories" on our blog. One of our most recent stories came from a 55-year-old retiree who later found a career he loves as a heavy equipment operator!
What happened in the early stages?
My first experience as a founder was a company called Orchard Platform which operated in the online lending ecosystem where Climb also operates. This was my first experience of starting something from the ground floor and my biggest learning is that, as the company expands, make sure to provide support and resources to your employees so they can grow with the company. The people who joined on day one are such a great resource to the organization and often an important part of the culture that making sure to be thoughtful about their career paths is a necessary consideration.
Did you run any companies prior?
As mentioned above, I was the co-founder of Orchard (acquired by Kabbage) which was a provider of software and data products for institutional investors who were purchasing loans from non-bank lenders. Prior to that, I had nearly 10 years of experience at CitiBank and American Express running credit risk analytics teams. I was at Citi and Amex during the Great Recession of 2008 and had a front row seat to the challenges to both large financial institutions and individuals as it relates to access to credit. That experience has been core to my career ever since. I believe there is an important role for non-bank institutions to help create the access to capital for those that are vulnerable and may not be the typical customer to a larger financial organization.
What have you learned?
I've learned so much in my time at Climb, but some of the interesting lessons have been around the stigma that still exists for career-switching and alternative higher education — alternative pathways are less stressed in high school, and there's inherent financial risk when trying to switch careers. The goal at Climb is to provide a framework for the benefits of access to skill-based education so that these stereotypes can die out. Then, these great schools would see higher enrollment, and learners would be able to benefit from the career-advancing education they offer.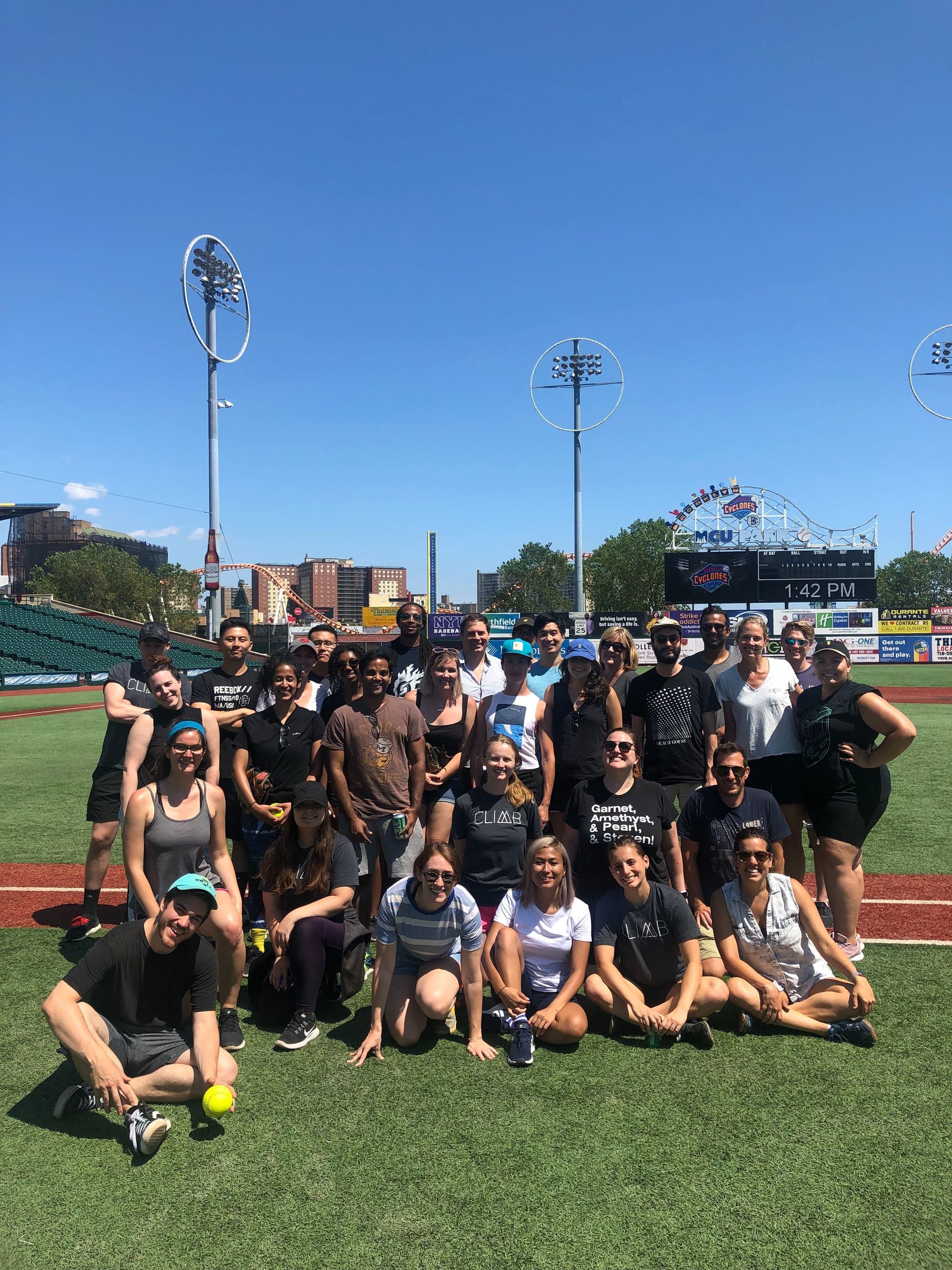 I've also learned a lot about leadership and how to grow into the role of a CEO during my years here at Climb. My advice for anyone who is just starting out or has aspirations of becoming a CEO one day would be to never underestimate the power of building a network. And while you always hear people talking about networks when trying to get a job, you should also think about using the network to find a mentor — the mentors in my life have helped me get to where I am today. And when things don't go as planned, having a solid network of trusted mentors and advisors around you can make a world of difference.
How do you protect yourself from competition?
We rely on our strategic strengths to stay ahead of the competition. They include (a) being best in class at finding, evaluating, and partnering with alternative education providers that have strong outcomes, (b) our deep experience in capital markets which ensures that we have a strong pool of mission-aligned debt investors to provide a great financing product to our end learner customers, and (c) our focus on customer experience for both schools and students in the form of optimized application flows and tools for our schools to manage our financing products seamlessly.
What are the top 3-5 apps your business could not run without?
G Suite
Confluence
HelloSign
Salesforce
Slack
Climb has offices in both New York and Las Vegas, and on top of that, we have remote workers as well. A lot of the tools we use help us coordinate all of our different departments and ease the flow of communication so that it's easy to know what each department is working on and to share knowledge in different fields. Without all of these apps, our workflow wouldn't be as successful as it is and our communication — not only internally, but also externally through our borrowers and partners — would not be as clear and efficient.
What are your favourite books?
Getting Things Done by David Allen — it's a great guide to improving your productivity and organization which then frees up your mind to do the "real" work!
What are your next steps for Climb Credit?
As we inch further into this global pandemic, Climb has been doing our best to set our company goals around helping our learners and partners through this period. For one, as we enter Q2, we've shifted our plans and focus on navigating the crisis. We know that many schools we work with are able to continue seamlessly on a remote platform but also understand some schools cannot do that as easily—so we're helping those partners (and their learners) through this transition period. We also recognize setbacks that borrowers with loan repayments may be facing during this time, and we have implemented an interest-free payment deferral period for those borrowers.
Climb also wants to set our eyes on what will happen after the pandemic is over and all is said and done. We have teams whose plan and focus will be on helping our partners and borrowers emerge with strength. While helping them through this time is important, it's also just as important for us to ensure school partners and learners have access to the financing needed for learners to attend programs, gain valuable skills, and get back to work again.
Comments