Bitcoin was a concept that had been on my radar since University. I first heard about it in 2009 but didn't get actively involved until 2013. CoinCorner was both a gradual decision and lightbulb moment really. Myself and the other co-founders of CoinCorner mined Bitcoin initially, and it was through this experience that we had a lightbulb moment, realising there was a gap in the consumer market for buying/selling Bitcoin in the UK.
We decided to stop mining and run with this business idea, founding CoinCorner in 2014 with the aim of making buying Bitcoin easy. We started CoinCorner by solving a problem and that's a key takeaway for anyone who is thinking of pursuing a business idea.
As with most new startups, the usual and obvious suspects - family and friends - were our first batch of customers via word of mouth.
How did you validate the idea?
Globally, "Bitcoin exchanges" had already been validated as a concept at this time (with $100s of millions of VC investment in US companies) but in the UK/locally, the idea lacked any real competition.
Did you have any experience/expertise in the area?
Yes, our founders all had skill sets in technology, finance and operations which meant that in general, we had fairly well-rounded experiences supporting our plan to create a business. For the year prior to founding CoinCorner, we had also been involved in mining Bitcoin and in that time had learnt everything we could about Bitcoin/the industry.
Have you raised any money? How much?
Initially and for the first 9 months, we self-funded to gain some initial traction and prove the worth of the idea, as well as ourselves. Following this, we raised a small Angel investment of £150,000 from a local high-net-worth individual. Since that investment we have been entirely self-sustainable.
However, over the years we have been in many talks and negotiations with VCs and high-net-worth individuals for further investment. Each time we have eventually turned down the investments due to a variety of reasons - the offers have ranged from £250,000 - £500,000.
Who is your target demographic?
Our customer demographic is fairly broad as Bitcoin is something that all genders and ages quite often get involved in. Typically, our most popular demographic is male (85%), with an age range between 24-36.
Where did you meet your co-founder/founding team?
I worked alongside one of my co-founders in a previous business. We actually got to know our other co-founder as they worked in the office next door to us and we began talking about Bitcoin.
Our first hire at CoinCorner came after we landed our first external investment. We put a job advert out for a marketing expert, interviewed around 6 people and made the decision to hire the person we were all happy with - not only a fit for the team, but also the industry. Having your employees interested in the industry they work in brings such a positive impact on the company.All our staff are passionate about the industry, with a lot getting involved even outside of CoinCorner.
Did you run any companies prior? What motivated you to start your own business and were your family supportive?
Yes, collectively our management team had run a software company and a financial institute previously.
To be honest, it kind of happened without me realising it. I have always been entrepreneurial and over the years have tried out a variety of different business ideas - I just enjoyed building things (and still do!).
As Bitcoin was so new at the time, my family and friends never really understood it, but were all very supportive!
What motivates you when things go wrong? What is the end goal?
In general, a lot can go wrong when you're in business and over time, you learn to expect the unexpected and roll with the punches. This mentality is especially important for startup businesses, as you have to be agile and reactive. Motivation can come in all sorts of shapes and sizes, and my advice is to grab it when you can. It could be the hunger to prove people wrong, the feeling of achievement when hitting a target or simply listening to other business leaders talk about their downfalls and successes.
We're 6 years in with CoinCorner and I feel like I've been through 12 rounds with Mike Tyson due to the amount of knockdowns we've had, but the motivation that now keeps me going is seeing what we have accomplished as a team. Against great odds we have survived and eventually thrived. Sometimes it's nice to take a step back and see what we have achieved.
Do you have any advice for someone just starting out?
Ultimately,building a business isn't easy and it never will be. My advice is to be persistent to reach your objectives, even in the face of tough challenges or setbacks. When we started CoinCorner, we put our belief in the industry and company first, and this has helped us to overcome the hard times.
As well as this, it can be easy to become sidetracked with other ideas and projects when getting started and running an established business. My experiences have taught me to focus on one thing and do that well - making sure that you're prioritising the long-term benefit of the idea/project to the core business.
Don't spread yourself, time or resources too thinly as this can lead you to lose sight of the original purpose of the business.
What has driven the most sales?
SEO is king for us. We have built our business on great SEO - this took some time initially, but around 7 months in we began to see real traction from natural Google searches and without this we wouldn't have gained the customer base we have today.
What is stopping you being 3x the size you are now?
If anything, I would probably say a lack of marketing budget prevents us from growing 3x our current size. We're still quite a small company with a team of 15 and the usual monthly marketing budget of zero.
Despite this, we have found many free alternative methods of marketing the business, rather than spending lots of money when the industry timing is not right. We have actually gained 200,000 customers with a "zero marketing budget," strong SEO and community plan of attack.
Not taking large amounts of investment has also been a choice as we wanted to stay independent and grow organically with the industry.
How do you protect yourself from competition? Do you have any trademarks/IP/patents?
We operate in a very open-source industry, so there is no real advantage when it comes to introducing patents. What we do to stay active against the competition is to keep a very close eye on their activities via monthly monitoring - if we see them breaking away from us, we look to see what they're doing and follow suit if it works for our business.
It's also important to mention that we operate in a cutting-edge technology industry, so we are always at the forefront when things change. We have recently begun rolling out Lightning Network payments into our systems, including our Bitcoin payment gateway, CoinCorner Checkout. This is only a 2-year-old technology and it's only been introduced by a small handful of companies globally - we are the first UK company to introduce it!
What are the top 3-5 apps your business could not run without?
Right now in the current coronavirus climate, it's Skype! It's a very useful part of working remotely, helping all of the team to keep in touch.
Zendesk is another great tool which is used for our support desk to handle support emails, live chat and more.
Finally, another useful tool from a technical perspective is almost any source control for our codebase. We currently use a combination of Team Foundation Server and GitHub. This is another great remote working tool that allows our tech team to keep all codebases up to date with new developments.
What are your favourite books and podcasts?
Unfortunately, I find it difficult to make time to sit down and read books; however, I have begun to love listening to Podcasts and audiobooks when exercising/commuting.
Some of my most recent listens include - "Bill Gates: The Man Behind Microsoft" by JR MacGregor (general business and an inspiring story), "Contagious" by Jonah Berger (marketing your business) and "Disrupted" by Dan Lyons (the crazy world of startups). Each is completely different, but all very useful when running/creating a business.
What are the next products you're working on? Are there any releases you can tell us about?
We're currently working on a new product that allows customers to earn Bitcoin, rather than buy it. It works the same as a cashback scheme like Quidco, but instead of receiving cashback, the reward back is Bitcoin. We hope to release this in the coming months.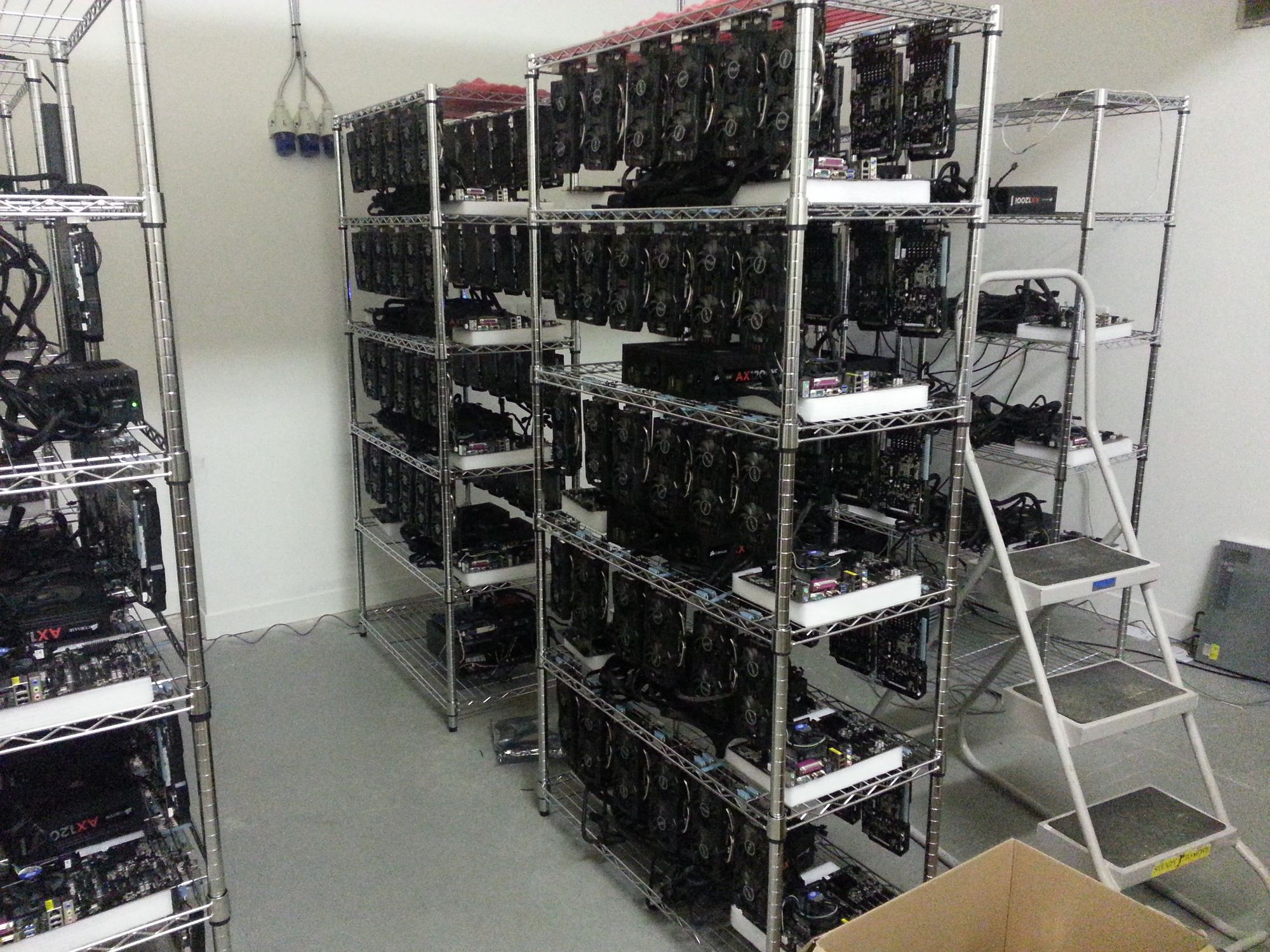 In 5 years' time, we hope to be continuing to service the Bitcoin industry with Bitcoin-related financial services.
Would we ever sell? People will always have a price and I'd like to say I don't as this company means more to me than just money. But, maybe in the future, myself and our shareholders will want to sell and it may be the right decision at that time.
| Company Name: | CoinCorner |
| --- | --- |
| Founder: | Danny Scott |
Comments