The decision to start the business was absolutely a lightbulb moment. It all started from a phone call when we were both driving home from work; we talked through it on the phone and got started that very night. One of us came up with the idea, and the other came up with the name. The serendipity of how it came together is just truly organic, and we already had a tremendous backstory to support the idea so it made all the sense in the world. Entering the whiskey business, we were going in as connoisseurs, not as experts. And although we had some business experience prior, this was our first big independent endeavor.
With no expertise in the industry, we began what would be nearly a year of research, cold-calling, strategy shifts, and many other obstacles as we tried to penetrate and make our mark in the spirits industry. The result? We incorporated Sran Spirits in the summer of 2019 and got all of our licenses and permits. The culmination of that work is what we have today, which is the first of many products under the Sran Spirits umbrella: Daru Whiskey.
Daru, as you can see from the design, is heavily Indian-inspired and we feel we will capture the Indian market as a result. Our demographic however, is truly wide-open: anyone who enjoys a good, quality whiskey that has a great story they can get behind. While our focus right now is the United States, we are looking at international expansion beyond 2020. We want to cater to people who not only enjoy high-end quality whiskey, but spirits in general as we continue to bring in new products into our portfolio. We want to be a full-service, conglomerate-esque spirits company that really innovates in the space and reaches untapped markets.
What happened in the early stages?
As blood brothers (Andy is 26 and Sonny is 29), the chemistry between us was completely organic and working together was a no-brainer. People have said it can be difficult working with family, but our personalities and management styles compliment one another and thus far the relationship has been nothing but fruitful. The entire business is run solely by us; we have no additional employees, and we both own a 50% equity stake in the company. For funding, Sran Spirits, from inception until now, has been entirely self-funded. We take pride in having taken zero external capital: no angel investors, no loans, nothing. We both work 9-5 jobs and that ultimately funds our entire operation. We plan to reinvest the profits from our sales right back into the business and try to rely as little as possible on external capital as possible.
What are the top 3-5 apps your business could not run without?
Our big ones are probably Evernote, Microsoft To Do, and the Google Suite of products (Sheets, Docs, Slides). Being co-business owners in different states (and during parts of the year, different time zones), these tools have been absolutely essential when we have differing schedules. Microsoft To Do keeps us organized and ensures that we're maximizing our productivity every single day and getting the important things done. Evernote is really great for note-taking on conference calls and for general storage of important information (usernames/passwords, account numbers, etc.). The Google Suite has been great for collaborative purposes; we can both work independently on certain things as our schedules allow. The best thing? All of these tools are absolutely free.
We have plans for international expansion, so we are a part of many Facebook Groups, trade websites (such as the International Beverage Network), and others. For this reason, WhatsApp is another application we use and we've found it to be crucial for connecting with potential partners overseas. WhatsApp, of course, is also free, and makes communication with folks overseas seamless and easy. It also saves a ton of money. By placing calls through WhatsApp, we effectively bypass the normal international calling rates that cell phone providers charge (which, by the way, are steep and add up quickly).
What are your next steps for Sran Spirits?
Right now, our big focus is Daru Whiskey for the course of the next year. However, the next big thing to look out for is our true flagship product, which is going to launch towards the end of the year. We own acres of farmland in India and there's a fruit that grows on our farm that's exclusive to the climate of the region. We will be infusing juice from that fruit into our whiskey; we're currently running tests with an independent lab and conducting some R&D as we speak. We hope that it's ready to go by end-of-year!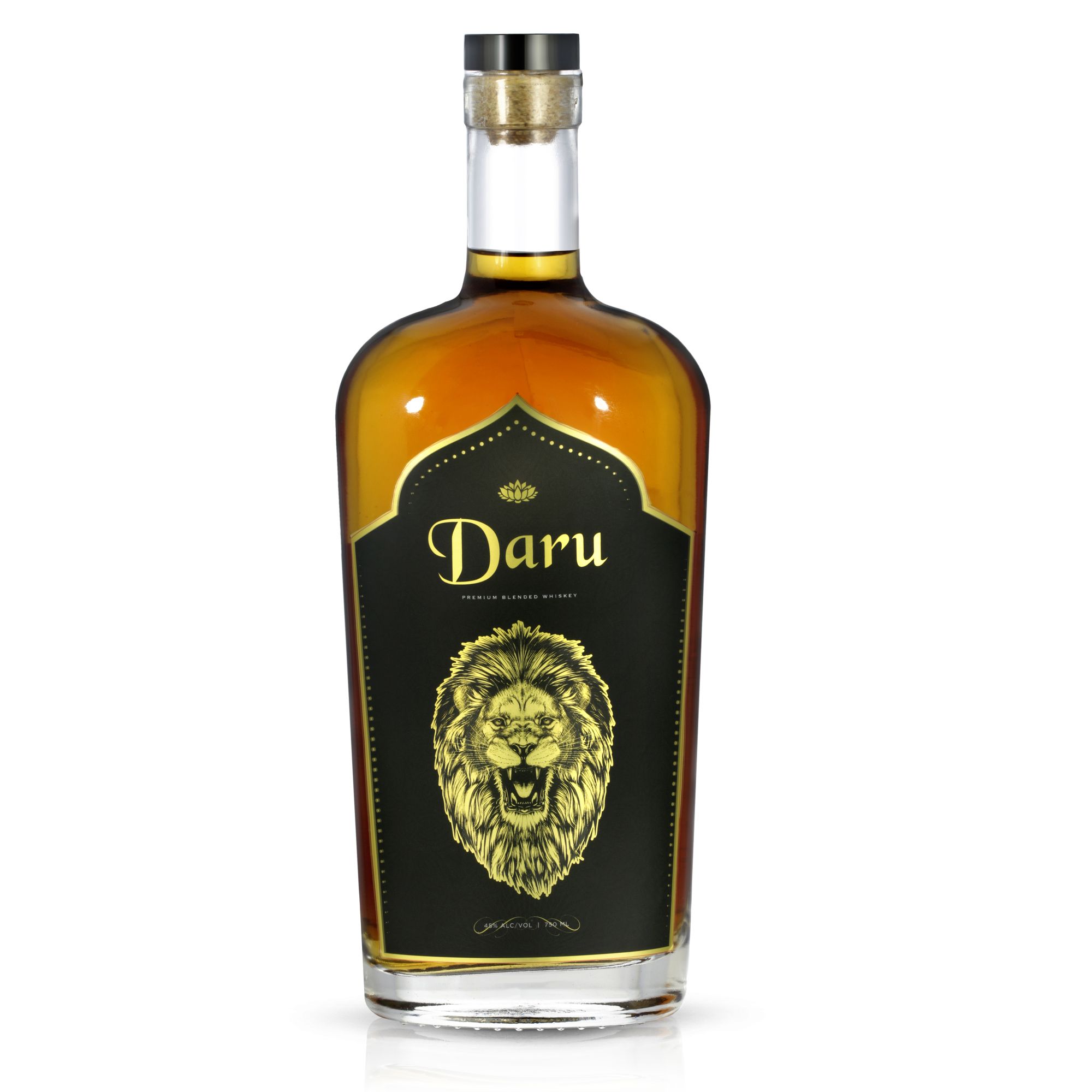 As for our future, the next five years are all about one thing: expansion on a large scale. We plan on expanding our footprint throughout the United States throughout the remainder of the year and then capitalizing on several international target markets (primarily India and most of mainland Europe). Also, look out for some additional products under the Sran Spirits umbrella, including a tequila, a vodka, and potentially a hard seltzer as well.
What motivated you to start your own business?
We both bring very unique attributes to the table. Andy worked for multiple tech startups and previously worked as a consultant in the ERP software space before his current gig, which is for a real estate investment firm in downtown Los Angeles. Sonny, on the other hand, is a Marine Corps veteran, has years of experience working in the nightlife and hospitality spaces, and currently works in technology sales in a senior management capacity. Together, we have both played a part in growing and scaling Sran Logistics Inc., which is a family trucking business started by our uncle.
What has truly motivated us to embark upon the entrepreneurial journey is we always had it within us; we were just waiting for the right idea and we feel that Sran Spirits is that lightbulb idea that fuels our passion and gives us a reason to wake up. The hope for both of us is to one day retire our parents who worked tirelessly to give us every opportunity they could when we were younger. Beyond that we hope our business can give back through the Sran Foundation, which is our nonprofit that will directly benefit a number of major charities internationally.
What have you learned?
Nelson Mandela once said "It always seems impossible, until it's done". Early last year when our company was just starting the task ahead of us seemed daunting and almost impossible. So many people had written us off; the alcohol space is capital-intensive and riddled with complex rules and regulations that can vary not only state-by-state, but even county-by-county. We had to put in countless hours or work around our normal work schedules and learned so much as we went along. The road to get where we are today also wasn't a straight path and required us to be adaptable and resilient when facing challenges. We couldn't have done it without us supporting and pushing each other every single day and never losing hope.
If you are reading this and you have that great idea or concept our advice to you is to start acting on it today. Start running in that direction and never give up because every day that goes by is a day you are behind where you would have been if you would have started that day. If you have someone to hold you accountable and to push you to be your best like we did, even better. Make sure that whatever you do, it allows you to wake up with a passion each morning so that it doesn't feel like work. Take calculated risks, be strategic, and be curious. Don't be afraid to break down barriers and be innovative! Take the plunge and it may be the best decision you ever make. We did that with Sran Spirits and we're beyond happy that we did.
| Company Name: | Sran Spirits |
| --- | --- |
| Founder: | Andy and Sonny Sran |
Comments