The inspirational spark for Sweet Nothings originally came from my children. After running a company for 15 years, I was ready to start a new project and realized that the challenge I faced of finding healthy, delicious snacks for my family was a reflection of a broader epidemic of unhealthy eating across America. I knew it was possible to make healthy, delicious food, but there weren't enough options that were widely available or convenient. When I dropped my youngest off at kindergarten, I immediately went home and got to work on creating a truly healthy and delicious anytime snack. (Beth Porter)
As all entrepreneurs know, the first few customers can be the most difficult to get. We were lucky to have an opportunity early on to be invited to a competition at LinkedIn. They brought in 25 snack brands to sample to 500 employees. The employees then voted for which snacks they wanted in their break rooms, and we got first place. At the time, we had not even figured out commercial production and we were the youngest brand by far!After this competition, we were inspired to approach other corporate accounts, to share our plant-based frozen smoothies as the perfect snack for employees who were looking for something nourishing and satisfying during the work day.Fast forward to today, we have transitioned from corporate cafeterias to supermarkets across the country. (Jake Kneller)
How did you validate the idea?
Beth: I have a brilliant group of incredible women I have surrounded myself with for the past several years. We support each other through the challenges of raising children while balancing careers. They have been, together with their kids (and mine), a major supportive force as Sweet Nothings has grown. I have borrowed their children on many occasions to be taste testers. I love getting the opinion of kids, because I always know I get the most honest feedback from them. Once they loved my formulations, I knew that I was ready to bring it to a broader audience.
Did you have any experience/expertise in the area?
Beth: When my daughter was seven years old (four years ago) she decided to become a vegetarian. My mission became learning how to make healthy plant based foods satisfying for the whole family. Thankfully, I'm a very passionate home chef, so I was excited to take on this challenge.
Jake: I worked at Impossible Foods in strategy, pricing and expansion and then worked as a consultant for various CPG start-ups in a similar capacity.
Who is your target demographic?
Jake: We have two pretty distinct, and passionate customers. Our first is the on-the-go millennial. These customers read nutrition labels and love discovering new, innovative brands with a focus on health and wellness. They are looking for snacks to power them through busy schedules but they don't want to sacrifice deliciousness.
The second is health-conscious parents. These customers are managing multiple schedules for their family but still want to provide them with real, whole foods that taste good and are easy to serve. These health conscious parents are looking for simple ingredients and know the dangers of added sugars, sugar alternatives, and stabilizers found in many "better for you" snacks today.
How did you fund the idea initially?
Beth: I have been fortunate enough to have had success with the first company I founded, as well as leaning on my husband's success. Thankfully, we were able to fund the initial stages of development ourselves. We felt it was worthwhile investing in creating a product that could change people's lives, making healthier, sustainable food more accessible. We then brought on some investors/advisors that we thought could really help us get to the next level, including some of Jake's professors from Stanford's Graduate School of Business, Nick Green (CEO and Founder of Thrive Market), and Marissa Duswalt-Epstein, who ran Michelle Obama's Let's Move! Campaign.
Where did you meet your cofounder/founding team?
Jake: I was connected to Beth through mutual friends while Beth was working on the initial version of the product. I was working on some ideas of my own in the plant-based breakfast and snacking space. When I tried the product and realized Beth's passion and vision, I knew I wanted to work with Beth and we became co-founders.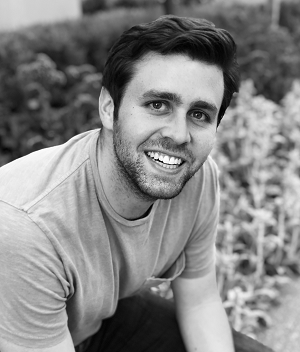 I think the number one lesson we have learned is the need to be really honest as entrepreneurs with what we are good at, and what we are not good at. We have had the opportunity to hire a few amazing folks with food marketing and foods ops experience, and their background, network, and perspective has been invaluable.
Did you run any companies prior?
Beth: Prior to Sweet Nothings, I founded my first company that provides behavior services to families with children on the autism spectrum. Created over fifteen years ago, the company is still a thriving business serving 100+ families a day in Southern California.
Jake: I ran my own consulting company for various innovative plant-based start-ups including: Impossible Foods, Row 7 Seed Company, Smallhold, Matthew Kenney Cuisine and Deliciously Ella. I advised and developed long-term strategy, pricing, expansion and operational plans, and I served as project manager for building and launching new CPG products.
What motivated you to start your own business?
Beth: My kids were a big part of my motivation to start Sweet Nothings. I consistently found there to be a lack of truly healthy and delicious plant based options that I could feel good about buying for them in the grocery store. Desserts and snacks were the hardest categories to find convenient, healthful options. Fruit was always something I felt good about giving my kids, so I started with that as my base inspiration. I wanted to create a product made of whole ingredients that I'd be ecstatic to have my kids choosing to eat on their own. Kids are the most honest critics, so I knew that if they loved it, others would too. Most importantly, I wanted my kids to have the opportunity to watch me take an idea and make it a reality. I want them to know that with passion and perseverance, they too can do anything!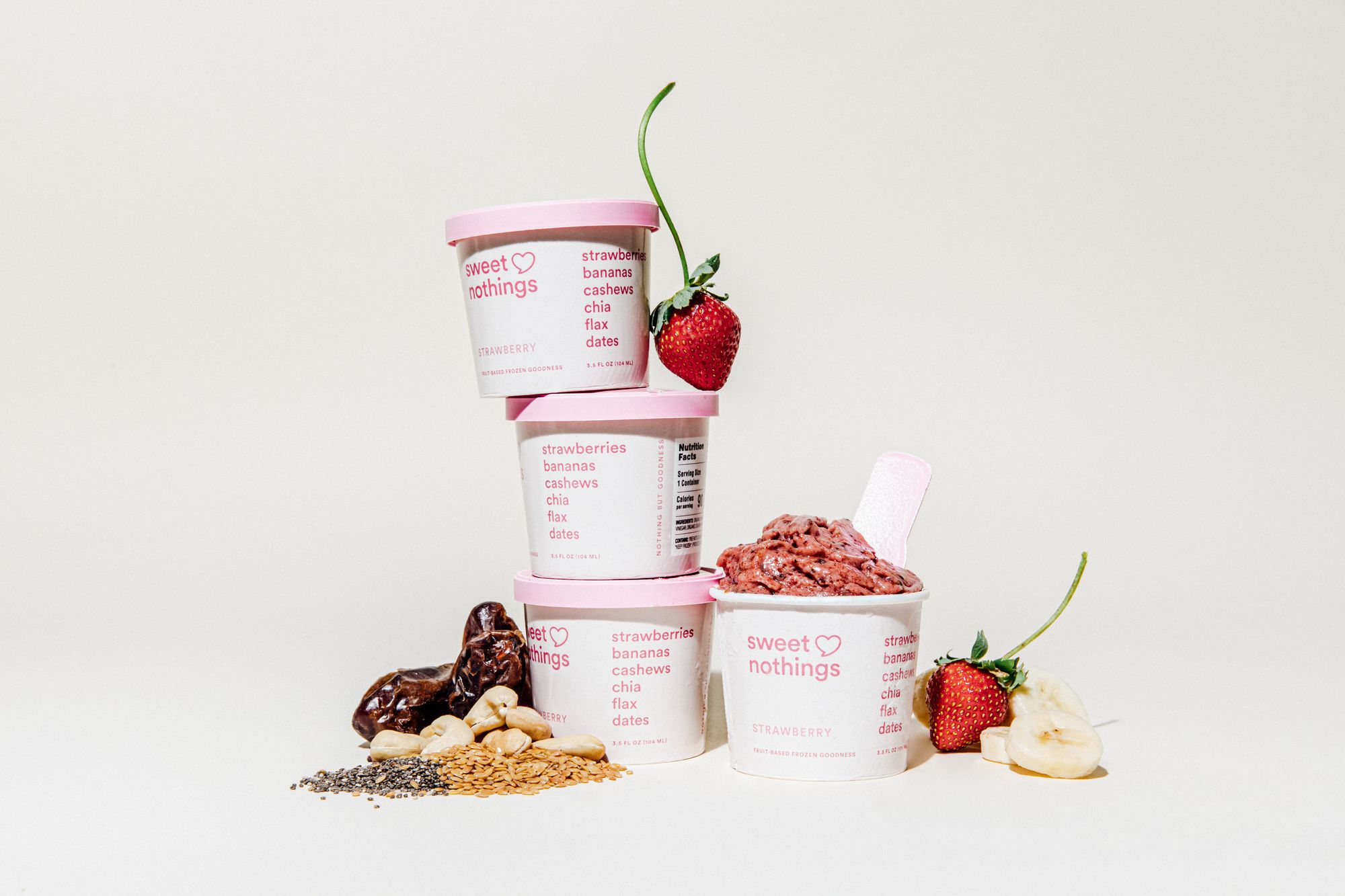 There was a lot of excitement when I shared what I was working on with family and friends. Who doesn't want a super tasty snack option made from organic fruits, nuts and seeds? People that I'm close with know that I'm extremely persistent and driven, so they knew that something big was going to come from the idea.
Do you have any advice for someone just starting out?
Beth:The most important factor to me as an entrepreneur, and the advice that I would pass along to someone just starting out is a quote a friend told me in the early days of building Sweet Nothings: "The team you build is the company you build." It's all about the people. I'm so grateful for the people we've been able to attract to Sweet Nothings - it's a dream team.
How do you protect yourself from competition?
Beth: We were told early on that the only way to make a frozen product in a format that you could eat like ice cream was to use sugars, fats and chemical stabilizers or gums. This was never an option for me, so I worked for months on finding alternative combinations using only whole fruits, nuts and seeds that could provide the necessary functionality.We filed a patent for the use of a specific combination of seeds+superfoods that we found to be most effective, while avoiding the use of any chemical stabilizers as a result.
We also filed for and received a trademark for the name "Sweet Nothings." There's a great backstory here, because Sweet Nothings was the original name of one of the first non-dairy ice cream companies. We found out, through cold calling the founder, that the trademark was about to expire after a series of acquisitions. We jumped on the opportunity and managed to get it – but it wasn't easy!
What are the top 3-5 apps your business could not run without?
Jake: We are mostly a remote team, so rely heavily on Slack/Zoom to communicate. In addition, we really prioritize creative assets and branding, so Air (air.inc) has been a great help to our team. Lastly, I personally love Trello for to-do lists and to stay organized on priorities.
What are your favourite books?
Jake: I just finished reading Grocery by Michael Ruhlman which I found incredibly insightful and useful. I also love all of Ruth Reichl's writings, which are more restaurant focused but still inspiring – the way she thinks about, and writes about food is unparalleled in my mind. And lastly, Chef Dan Barber's The Third Plate. I learned so much working for him and the team at Row 7, and think the book does an exceptional job of articulating his world view on where we need to move as a society to make our food systems sustainable.
What are your favourite podcasts
Beth: My favorite podcast is definitely How I Built This. It was a major inspiration behind starting Sweet Nothings - hearing about other entrepreneurs, their stories, their struggles and their successes. I'm also a big fan of Oprah's SuperSoul Conversations. It's always enlightening to listen to deep conversations of authors, business leaders, politicians, and of course health and wellness experts and how they live their best life.
| Company Name: | Sweet Nothings |
| --- | --- |
| Founders: | Beth Porter + Jake Kneller |
Comments