There are basically eight use cases we solve for: lead generation, customer service, appointment scheduling, promotions, hiring and staffing, sales communications, mass updates and reminders, and online reviews. The fact is texting works, and most customers would rather text you than email or call.
The thing we've found is every business and organization needs help here, so we help them implement texting professionally (and typically earn a return of 20-25 times what they spend).
Was it a gradual decision or lightbulb moment to start Text Request?
The idea for Text Request came in a moment, but it took us longer to hone it into a business. My wife Jamey and I were out to dinner with our youngest son, who was a toddler at the time. He was having a very "toddler moment." We wanted to pay and leave, but we couldn't get our server's attention. Jamey said, "Why can't you just text them?" When we got to the car, we looked at each other and said, "You know, that's not a bad idea." This was 2012. At the time, everyone texted each other, but there was no way to text as a business. This seemed like a huge problem, and we're serial entrepreneurs, so we started digging into it.
We first thought about it as a text service for restaurants - you'd text the restaurant, it'd show up in the back, and a server would bring out whatever you needed. Then we asked, "Who else could use something like this?" Hotels were a natural fit - text for room service or concierge. We even had an app built and then scrapped it because we didn't think it was good enough to launch.
Jamey and I are not technically minded, and we knew we needed a technical partner. Thankfully we were introduced to Rob Reagan, who's a brilliant software developer and a great partner. We worked through a lot of ideas, developed a salable product, and launched Text Request on November 20th, 2014.
How did you get your first three customers?
Our beta customers were the friends and family type - a few hotels, churches, and other local businesses in our hometown and headquarters of Chattanooga, Tennessee. Then we started relentlessly cold calling hotels and colleges (admissions had to reach students, and they only text, right?). We learned a ton in those first six months, like which markets could use Text Request to increase revenue, who was willing to pay for it, and who had a short sales cycle.
How did you validate the idea?
We landed on home service businesses. They need constant communication with customers, they're customers don't answer phone calls or emails, and they're typically small businesses who can make a decision on the spot. That sales cycle was a huge win for us, because it let us bring in revenue quickly. It was roughly late summer to early fall of 2015 when we zeroed in on home service and started building Text Request capabilities to meet their needs.
Have you raised any money? How much?
We were looking for funding around that same time. We thought, "We're a tech company. Tech companies get funding, that's just how it works." It was tough to find a good-fitting venture partner, and when we did think we'd found one, something would fall through. Eventually, we said, "Forget it!" We put full focus on creating revenue and bootstrapping the business to be healthy, sustainable, and profitable. That's probably the best decision we've made to date.
Who is your target demographic?
Text Request gives businesses and organizations a professional way to manage text messaging as a team. We typically work with small- to medium-sized businesses (SMBs) who need to reach their customers and employees quickly and often, but who don't have the resources or would rather not build their own solutions. When you look, there are a lot of businesses this applies to. That's why we work with thousands of companies across roughly 100 different industries, including nonprofit groups. The ones we work with most, though, tend to be home service (cleaners, HVAC, plumbing, home renovation, etc.), travel and hospitality, franchises, staffing, and financial services.
We get feedback and requests for features all the time, and I couldn't be happier that we do. Since Day 1 we've based our product, our marketing, our sales process, and our customer success entirely around customer feedback. We know that we're serving them, and that we need to develop world-class solutions to their real problems. So that's what we do. I still personally do three to five product demos and customer calls a day. We wouldn't be where we are without those kinds of relationships and feedback.
Any tips for finding first employees?
We've also been fortunate in hiring because our team is incredible.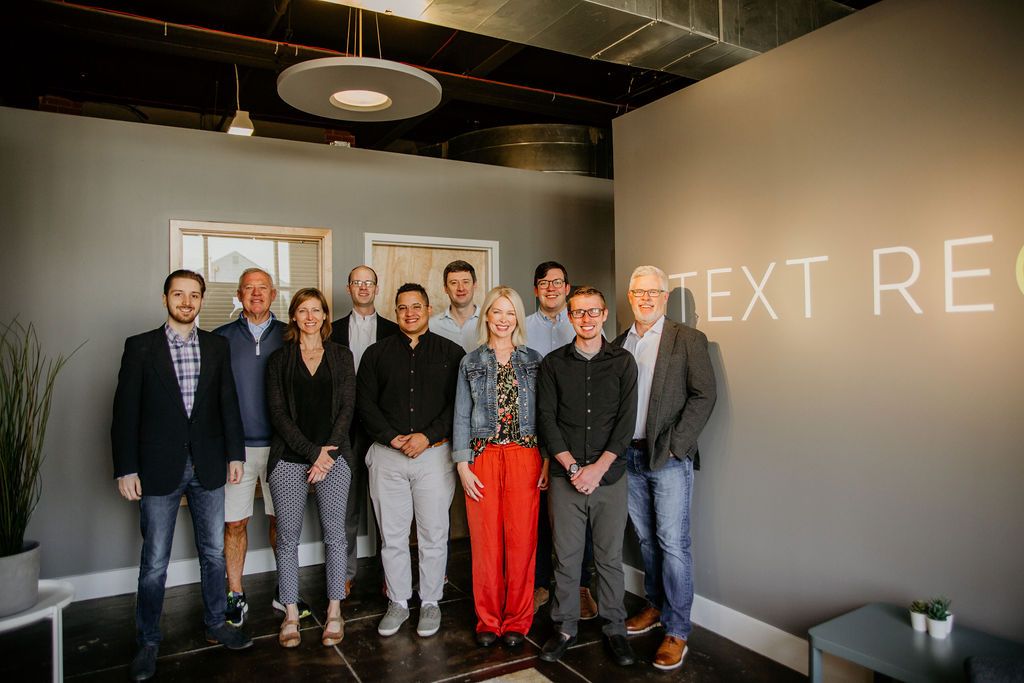 They're fully engaged and driving our success now, and I actually get excited to work with them every day.
Did you run any companies prior?
I spent the first eight years or so of my career in logistics in various places across the United States, helping new companies get off the ground and negotiate deals. Jamey ran several businesses from selling crafts to operating a fitness franchise, and then in 1999 we moved back to Chattanooga and started Educational Outfitters, a school uniform retail store.
What motivated you to start your own business?
We were having to get uniforms for our boys, and there wasn't anywhere local to get them. We saw an opportunity and we took it. A few years later, we opened another location, and a few years after that we franchised the business. We had 40 franchise locations when we sold it.
We started another business together before Text Request, too, called JockSale, which was a sports equipment consignment franchise. That one didn't go as well, but we learned a lot that helped us with Text Request. Then there's Rob, who was a software developer and consultant for 15 years before we got connected.
What motivates you when things go wrong? What is the end goal?
One of the biggest things we've learned from all this is there's no silver bullet. There's no single "growth hack" or trick that's going to bring in a flood of sales and other opportunities. Growth and success come from the basics: providing a great product that solves a real problem, learning from your customers to build it, and working hard along the way. A lot of people don't like that advice because there's no glamour to it, but that's what works, especially when you're bootstrapping.
A goal of ours from the outset has been to create a profitable, sustainable, and healthy business. Part of that has been out of necessity. When you don't have multi-million-dollar investment rounds, you have to make sure every dollar you spend brings a profit. You can't make up a loss in volume. So that's been one of our key focuses from the beginning - how can we bring in revenue while spending little to zero dollars? It might sound limiting, and it is in the early days. But it forced us to create great processes from the beginning, so I'm actually thankful for it.
Do you have any advice for someone just starting out?
The number one piece of advice I'd give is that you have to provide a "must-have" product. It can't be a nice-to-have thing. You have to offer something that solves a real problem your customers are experiencing, that will significantly improve their situation - not just something that's cool or fun. If customers truly need you, you'll do well.
What has driven the most sales?
Ironically cold email has been our best approach for bringing in leads. It helped a lot once we ironed out our demo and sales process, but it's easy to find customers' information and shoot them a message saying I understand your problem and here's how we help. Our second most effective lead generator has been organic search. It took a while to really build an SEO funnel, but these days it's our number one revenue generator, and we don't spend anything on it except time.
How do you protect yourself from the competition?
We're a month-to-month SaaS with no contracts, so it is really easy for customers to leave if they aren't seeing the value they want out of Text Request. But we provide a product that they need to operate their businesses, so once people get going they tend to stay. We also put so much into Customer Success and Support. We treat customers better and help them with their whole business, it's not just training them how to send a text. But generally, there are three things that differentiate us from competitors: Scale, price, and support.
Do you have any trademarks?
Text Request gives businesses and organizations a professional way to manage text messaging as a team. You might have a team of 3 or 3,000, but our platform is equally easy to use for everyone. You might need to text one person here and there or 100,000 people all at once, and that's just as easy. Scaling communications - and ensuring deliverability when you do it - is very difficult, and we do that better than the rest.
We also do that at a cheaper rate than others, particularly since we offer a full suite of software solutions to complement our texting. And then there are the people on our support team, who are amazing. Just look at our Google reviews. They're all five-star, and half of them specifically mention a team member who made their life better. If you want to nickel and dime, we have some different and better features than competitors, but it really comes down to we take care of you while helping you manage text communications better than the rest.
What are the top 3-5 apps your business could not run without?
Zoom and Calendly, 100%. We have about a 50% close rate on product demos. We schedule all of our demos through Calendly and host all of them on Zoom. And the two together are still so cheap for what we get back.
Our CRM, which is now HubSpot (we're on our 3rd as we've grown). Most of us live inside HubSpot. Text Request, of course, we use our own sauce for generating leads, scheduling demos, sales follow-ups, customer service, and online reviews. Hunter.io has been a big one for us.
What are your favourite books?
My recommended reading list isn't that exhaustive (our marketing director, Kenneth Burke, however, could suggest a hundred or so), but a couple of books that stand out are Mark Roberge's The Sales Acceleration Formula and Max Altschuler's Hacking Sales. Both are helpful, practical guides to creating a strong sales process. Gave me just enough insight to build our own!
I've been a fan of people like David Cummings and Mark Cuban - people that skip the BS and just give you a good perspective. I've read almost everything David's ever posted about. I also love comeback stories, or stories about overcoming. Those really motivate me.
Where do you see the company in 5 years?
For the time being, we're focused on growth. There are specific industry partnerships we're working on, integrations, expanding into other countries (we're currently in the U.S. and Canada), and new solutions and messaging channels we're rolling into Text Request that will help us add more value to customers while also increasing revenue. That's got our development roadmap full for the next year.
What is current revenue? If you don't mind sharing
We passed $3M in annual recurring revenue this year, and I strongly believe we will grow 10X over the next few years. We're also growing as a team. Last year we held a ribbon-cutting for our new offices, and since then we've roughly doubled our headcount.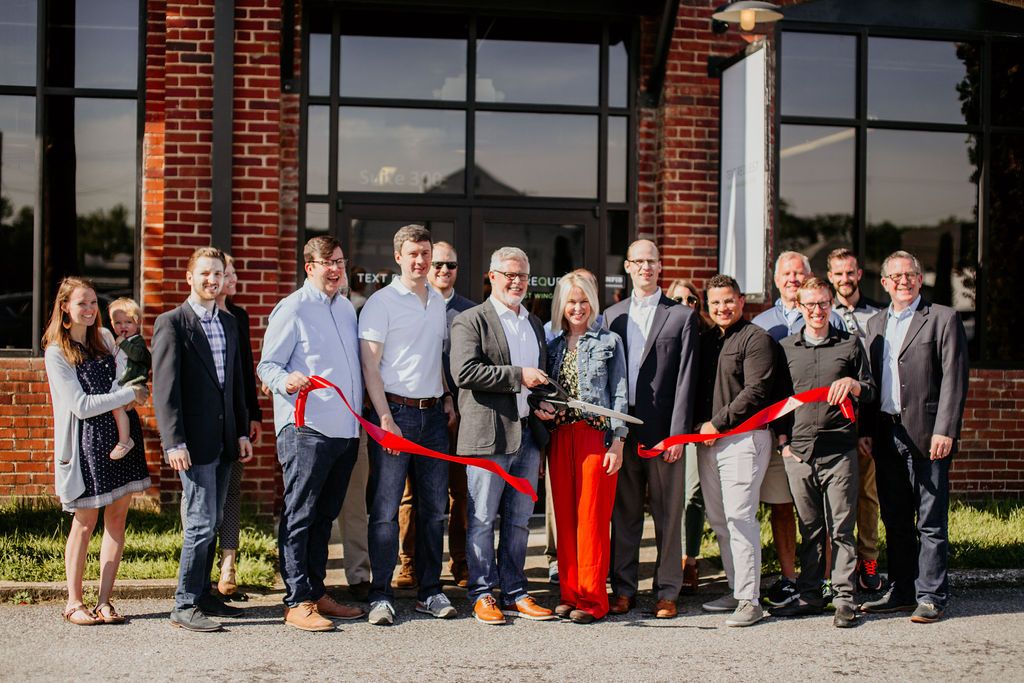 Would you ever sell?
We've been growing about 100% year-over-year since we started, and that doesn't look like it's going away, so the plan is to keep our heads down working on that. We believe that if we create a healthy and profitable business that also grows quickly, the rest will take care of itself. Does that look like an acquisition or selling the business? Maybe, if it's a good fit, and makes sense for Text Request, our employees, and the buyer.
Comments