Vampr started after my former label boss, Baz Palmer, and I came together to discuss a pain point which has affected all musicians since the beginning of time. While the internet had been effective in solving certain challenges in the music ecosystem, such as distribution, publishing, fan servicing, etc. it had thus far failed to solve the biggest challenge of them all and biggest barrier to entry for fledgling musicians: finding your tribe and building a meaningful network.
Prior to co-founding Vampr I was a successful songwriter and indie record label manager with over 10 million streams and enjoyed the privilege of sharing stages and works with Carrie Underwood, Travis Scott and Gotye. So we set out to create a tool we wished we had at the start of our own careers, and solve a problem dear to our hearts.
Was it a lightbulb moment or gradual process?
The initial idea was a bit of a lightbulb moment, but the years since have obviously been a process of refining that vision and really responding to market feedback, rather than relying exclusively on our assumptions.
How did you get your first three downloads?
We growth hacked the shit out of things in the early days! Literally logging onto Craiglist every morning with one of my interns and hitting up 50+ people each day, inviting them personally to be early adopters. Things like Product Hunt and Betalist were also very important in getting those initial few downloads. The problem with social networks is that a platform with only three users is almost completely useless, so we had to figure out quick smart how we could onboard hundreds or thousands of people in a day, rather than seven. That came later.
Did you have any experience/expertise in the area?
Yes, Baz and I together have over 50 years experience in the music industry and as social media users, like we all are, it was quite an intuitive process jumping in and figuring all of this stuff out. We were also solving a problem that affected us both in the early days of being musicians.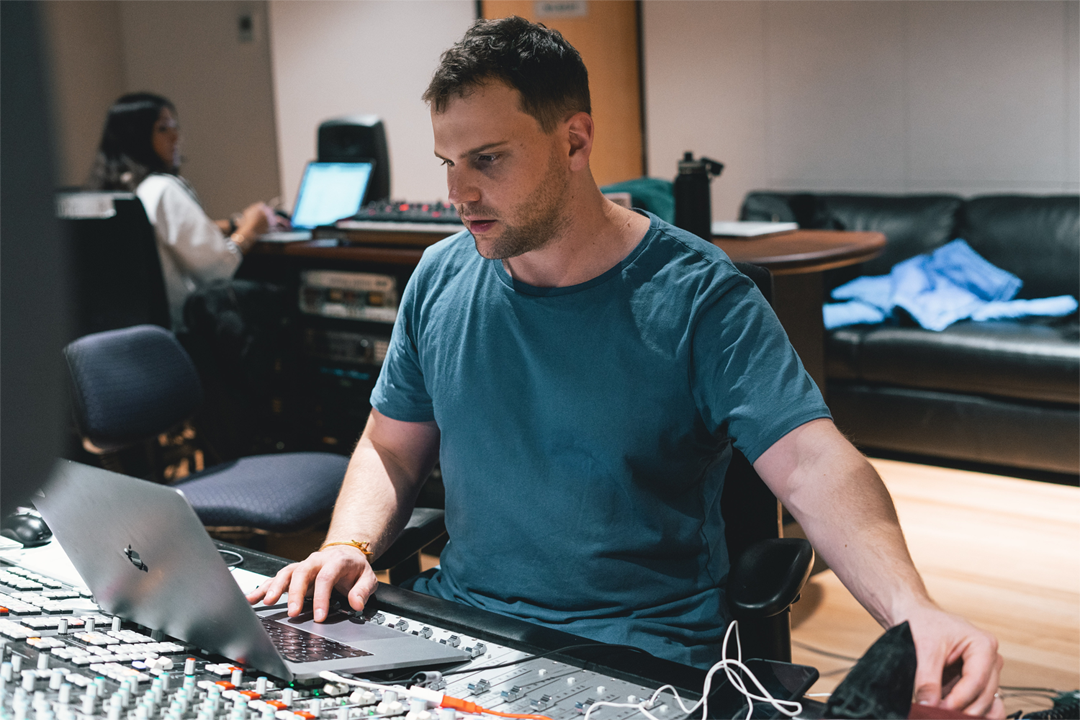 Domain expertise doesn't always get the acknowledgement it should in startup land. We sometimes look back at our early assumptions which turned out to be good decisions and cringe at the thought of how much more expensive this whole endeavour might have been had we of required advisors to fill that knowledge gap.
Have you raised any money? How much?
Indeed. We just closed our third funding round, through a combination of institutional investment and crowdfunding. We raised close to $1.2 million over a six month fundraising marathon and I'm very relieved to be going back to working on the product and marketing side of things again! The prior two rounds saw us raise about $900,000 and were a mix of angel investments and friends and family. So we've now recieved funding from pretty much all of the traditional capital sources, which is a particularly validating feeling.
Who is your target demographic?
Vampr serves a very large mix of people connected to the music ecosystem, in every country on the planet. This ranges from kids 13 and above who have just purchased their first instrument, to 40+ year old working professionals who service the music industry through skills like graphic design, public relations, stage technicians and everything in between. We focus predominantly on early stage musicians and music professionals who are yet to fully build out their professional network.
What is the funniest/most strange customer request you've had?
We frequently receive emails in our support inbox from folks asking us to help make them superstars. I usually respond along the lines of "get swiping, have a look on Vampr, make a few connections and you never know what might happen!" It's quite an odd position to be put in because on the one hand I understand that drive and passion, but we have a company mantra of never making promises we can't keep, and no one company could ever turn all of its users into superstars. I also believe we have a responsibility to gently educate people that success in every case takes time, practice, and ultimately a team. That process can absolutely be started on Vampr.
How did you fund the idea initially?
Before we spent a single dollar on anything, Baz and I spent several months working on early pitch decks and PDF prototypes which we ultimately took to our immediate networks to ask for a relatively humble amount of funding. We used this capital to prove we could build an MVP.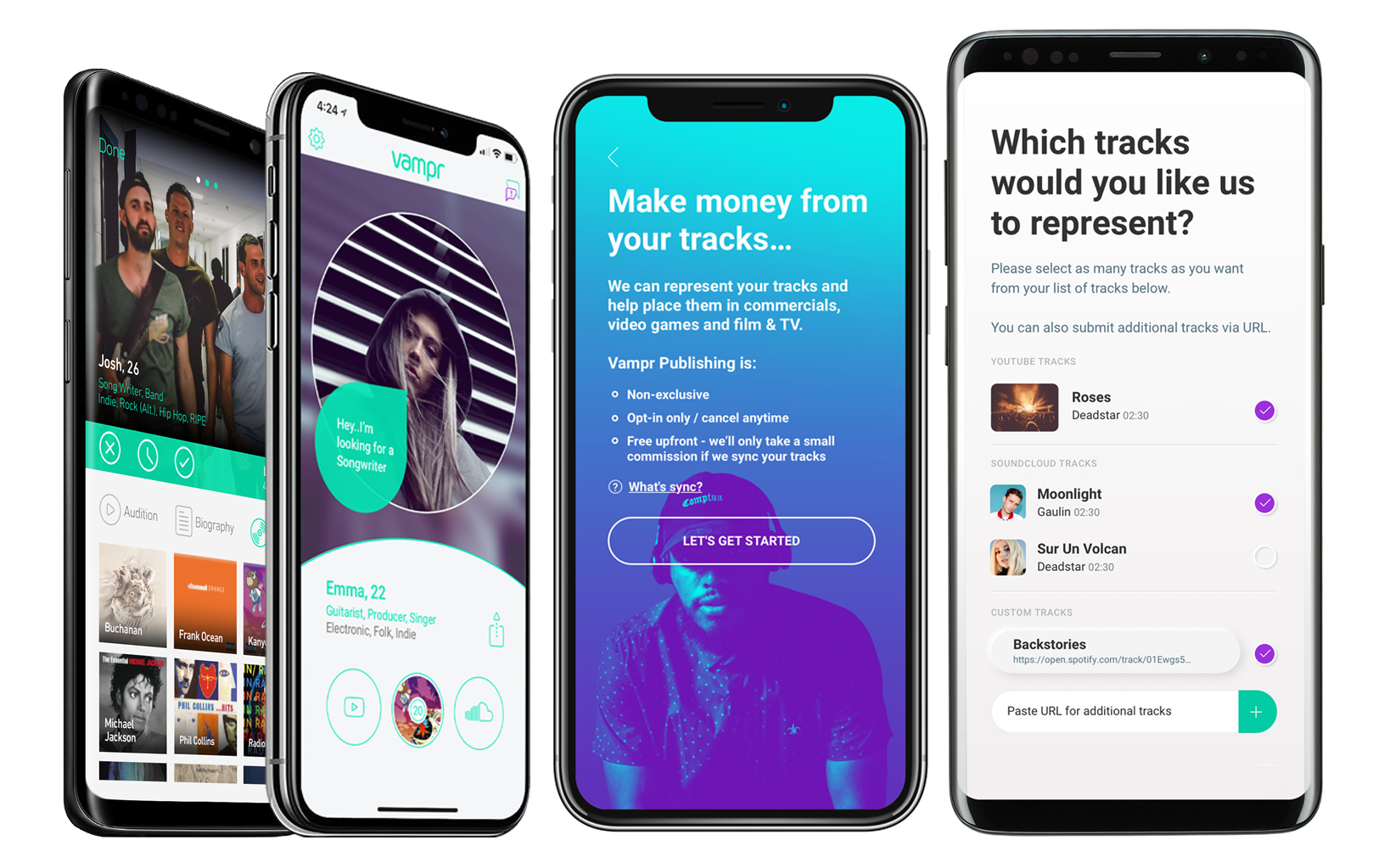 This then allowed us to take that product and some very early traction to angel investors which ultimately secured a second round of funding which was far larger in size. This whole process took around 1-2 years. It wasn't quick.
Where did you meet your co-founder?
Baz signed me to my first proper record deal in 2011, through his label Gigantically Small. We achieved quite a lot together before he more or less retired from music to take on the tech world. So when I pitched him Vampr we were very lucky in that we already had a good working relationship and knew each other's strengths and quirks - and it's now a relationship which we've enjoyed for close to a decade. He'll hate me for saying this but I think we probably enjoy each other's company now more than ever!
What motivates you when things go wrong?
What is the end goal? I think it's important to remind yourself in those frustrating moments of the bigger picture. When you first start a company you have this sort of unbridled enthusiasm, which creates an almost infinite well of energy and drive - it's incredibly powerful. So developing tools which allow you to tap back into that as things progress and inevitably get more complex is not only crucial but something that I believe is always within reach, no matter the challenge at hand.
Do you have any advice for someone just starting out?
Never give up. Pick yourself up when you get kicked down, because it's going to happen time and time again. Surround yourself with people who inspire you. You shouldn't seek to be the smartest person in the room, and you need to be malleable enough to change course or welcome better ideas when they present themselves. I don't want to risk being too on the nose, but our core message with Vampr is 'great things happen when people connect', and it's a message I really believe in. Find great people.
What has driven the most downloads?
Digital ads have been very effective for us - especially in the last couple of years when we really focused hard on proving that this sort of platform was scalable and that there was an appetite for something like Vampr. Offline marketing, sponsorships and things along those lines have been less effective in helping grow the userbase, however there is a role for those sorts of marketing streams, particularly in brand awareness, and it's an area I am keen to explore more seriously in the next year or so.
What is stopping you being 3x the size you are now?
I'm very confident in our current growth strategy. Vampr grew from about 20,000 users at the end of Year 1, to over 200,000 at the end of Year 2 and now we have well over half a million users. With this third capital raise now done and dusted I think you'll see these numbers explode once again. I will say that we would almost certainly benefit from a larger and more diverse team - it's something I plan to address in 2020.
How do you protect yourself from competition?
We don't spend a lot of time looking over our shoulder. More recently we have seen many of the new entrants in our field quite literally copy our use of imagery, slogans, even colour scheme, but we take most of this in our stride. Imitation is the ultimate form of flattery and it means we're doing something right. Professional networking in music is a notoriously hard space to crack. Most startups in this space die around the 50,000 user mark where they've generally proved the market exists but failed to find a way to capture it sustainably.
We are no exception to this challenge except that perhaps we prioritized a rapid scaling strategy which ultimately helped us raise further funds. We're now in a position where our brand is becoming ubiquitous among musicians of all ages, which in itself provides a kind of protection and defensibility.
Do you have any trademarks?
We trademarked our brand logo and company name right from the outset. You can't really patent a social network so our number one protection strategy is ensuring our community remains the most active and fastest growing of its kind.
As we often say, "no one wants to turn up to an empty party", so a healthy community is our best chance of defense.
What are the top 3-5 apps your business could not run without?
he most essential tools I rely on are Google Drive, Slack, email, my calendar and the Adobe Suite. Each one of those is essential for different reasons. Google Drive is a fantastic way to keep our company documents organized and easy to access for relevant team members. Slack is great for communication inside the company. Mail and Calendar are obvious shoe-ins, and I use tools from the Adobe Suite in almost all of our marketing campaigns, from video editing to Photoshop.
What are your favourite books and podcasts?
I love reading biographies, specifically political biographies and business leaders - I'm currently enjoying the Elon Musk book by Ashlee Vance. I usually have multiple books on the go and cycle between them depending on my mood.
I listen to Joe Rogan regularly - I love the range of guests he has on and I'm also a big comedy fan, so that one kind of ticks all the boxes. There's seldom a moment during the day when there isn't some sort of podcast or radio show playing in the background of my house or office.
What are the next products you're working on?
Last month we announced a brand new division of the company, Vampr Publishing - and the response across the board has been phenomenal with over 1000 users opting-in to the program already. In short we're utilizing our position as one of the largest social networks for musicians in the world to build this catalogue of rich, unrepresented music to pitch towards music directors and ad agencies. The aim is to generate revenue for both our users and for Vampr in a fairly disruptive manner. We'll be spending the next 6-9 months on a major redesign of the product.
We revealed some of these plans in our recent crowdfunding campaign, and the feature that got everyone most excited was the feed. We believe this will be a game changer for Vampr and provide our members with value in ways that no other music connection platform is even attempting. This will coincide with the launch of Vampr Pro, our premium subscription tier. Again, the goal with this product is to make life easier for creatives in their pursuit of a dream. We can't wait to launch these products and start receiving real-time feedback from our customers.
Are there any releases you can tell us about?
We've been working in stealth mode for quite some time now on rebuilding Vampr from the ground up. In the next month or so all of that will start becoming a lot more public. We've also launched a blog series called "Project Sophomore" on our website to track this progress.
Where do you see the company in 5 years?
For our users, Vampr will be a one-stop marketplace for all your creative needs: from meeting similar minded creatives, to accessing every major tool and creative service and managing your entire online creative presence. For the industry, I believe there will be overwhelming interest from companies trying to find unique ways to engage with our community and learn from the insights we can garner from their macro behaviours. I wish I could expand on this but you'll just have to stay tuned and watch this space!
Right now an unsigned artist's number goal is to field some sort of Artist Services deal from a large music distribution company - and then to make it big on Spotify or TikTok. Vampr will very shortly begin to posit that a one-stop shop / Self Service market solution is not only a substantially cheaper option for an artist, but an incredibly faster path to market, whilst also allowing for more creative control along the way. These are all important criteria for an emerging artist and frankly we're chomping at the bit to roll some of this stuff out!
What is current revenue?
Curated and highly-contextual advertising has helped us bootstrap whilst we went out and raised proper capital - I mention curated because we are very cautious of turning users off in these formative days. It's important to me that any ads we run are relevant to a musician's core interests. With the new capital raised we plan to put our heads down and focus on building Vampr Pro, which will be a subscription service we offer to users for $4.99/month and which we anticipate will be the number one source of revenue into the future.
Would you ever sell?
YES.
| Company Name: | Vampr |
| --- | --- |
| Founder: | Josh Simons |
Comments