I run the business along with my wife Laura, the co-founder and artist behind our products. We not only launched the business at the start of the coronavirus outbreak but have grown steadily since then.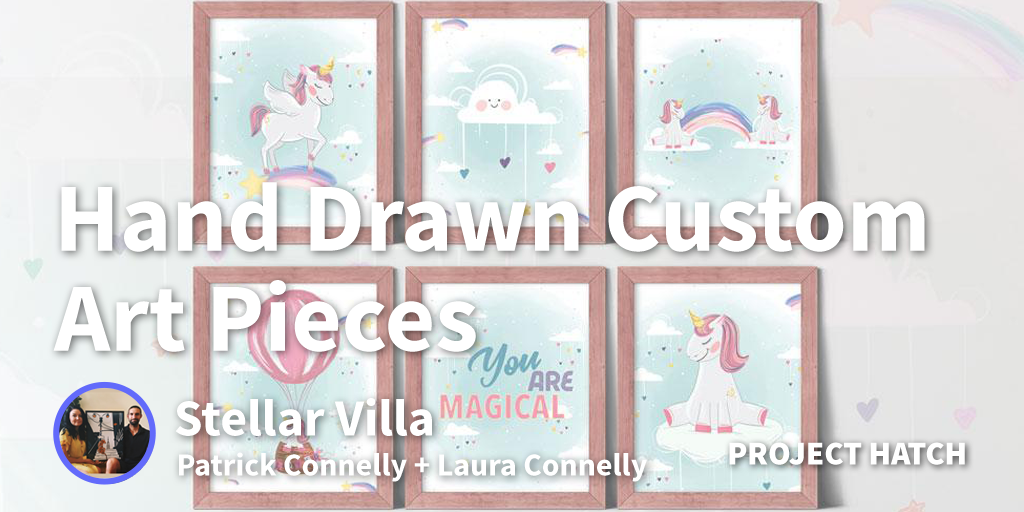 Together we have employed several strategies to continue our growth. We have recently created a brand ambassador program to help expand our social media following and expand our reach to a highly targeted audience. We are also expanding to online marketplaces such as the Amazon FBA program. These along with other tactics have been driving steady growth.
Was it a lightbulb moment or gradual moment to start Stellar Villa?
Starting Stellar Villa was certainly a lightbulb moment. The catalyst was actually the start of the COVID-19 pandemic. At the time, my wife Laura was a full time freelance artist, offering her services on different platforms across the web such as Etsy. With the pandemic came fear, anger and negativity which also engulfed social media. Laura made a decision to change the tide by doing something good. She put her freelancing business on hold and decided to offer her best selling pet portrait illustrations free of charge for a whole day. The response was overwhelming. People were so grateful for this small act of kindness during such a chaotic time. From the responses of people who participated, you could tell that it truly brightened up their day.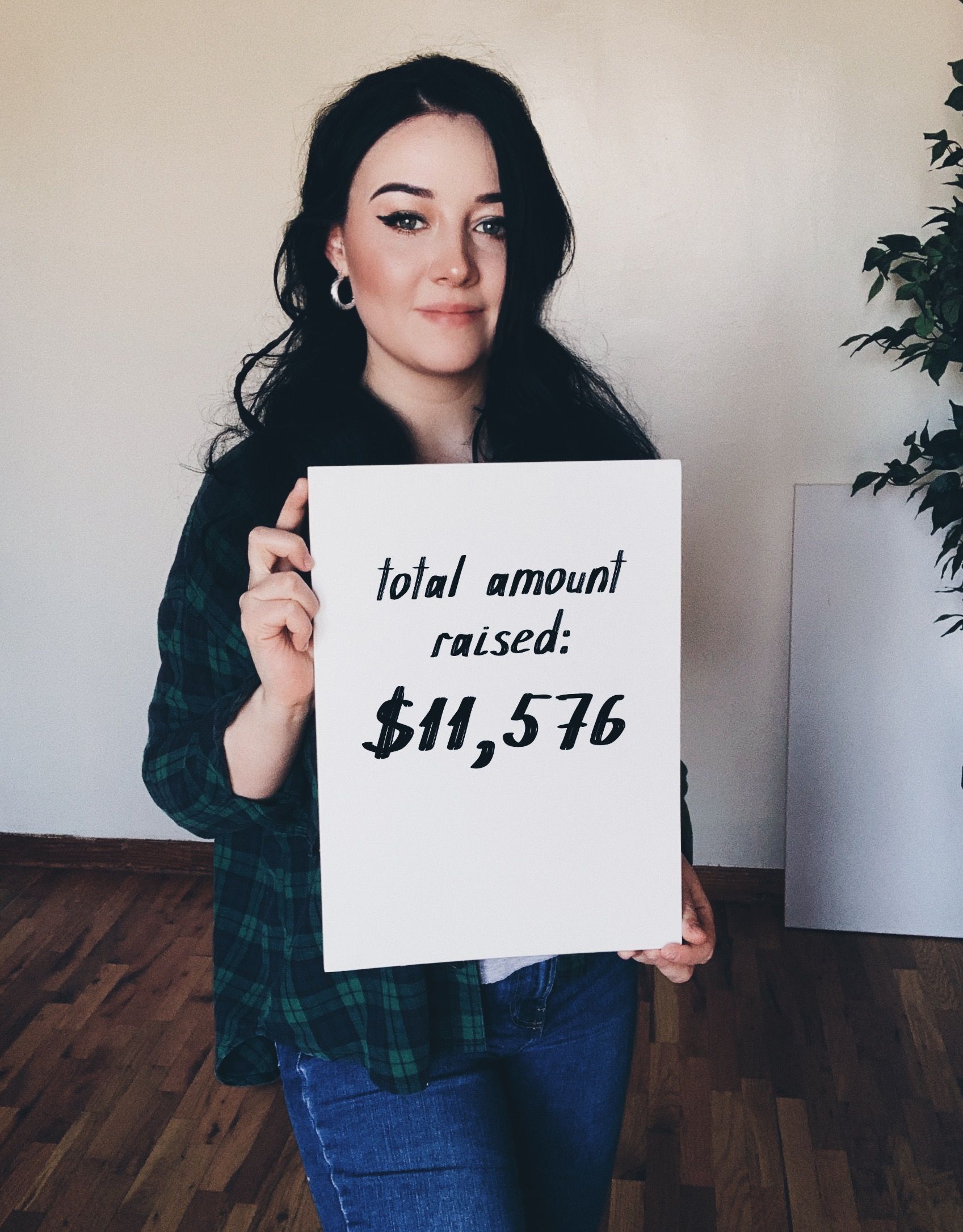 Because the intended impact was realized, Laura decided to keep the momentum going. She launched a Go Fund Me offering free pet portraits to anyone who messaged her with a request through Instagram, while accepting optional donations for local NYC animal shelters. Over the course of three weeks, she created and gave away over 1,200 custom artworks while raising nearly $12,000. The fundraiser caught some virality after being shared by large organizations like the Humane Society of the United States, and as a result, Laura's Instagram following nearly doubled. At the conclusion of the fundraiser, the requests for artwork continued to pour in, and so instead of referring them to her Etsy store, we decided it was time she had her own website. That's when I came on board and we formed the joint venture Stellar Villa.
How did you get your first three customers?
While I was building the website, Laura was creating hype on her Instagram page. We created a coming soon page where people could sign up for our email list and be notified once the site launched. In return, they received a 20% off coupon as part of our launch sale, good towards their first purchase. Once the website was live we sent out an email announcing the fact and within two days Laura was booked with custom artwork orders for a month, so we had to mark those products as temporarily sold out.
How did you validate the idea?
The demand for Laura's artwork had been previously established. Laura had run an Etsy shop for about six months prior to the fundraising event. We knew her artwork was a hit, so we really just had to focus on shifting from Etsy to our own website. The main benefit to starting on a marketplace like Etsy was that they had millions of customers already visiting their website, searching for artwork like Laura's. So it was quite easy to get up and running and bring in some revenue.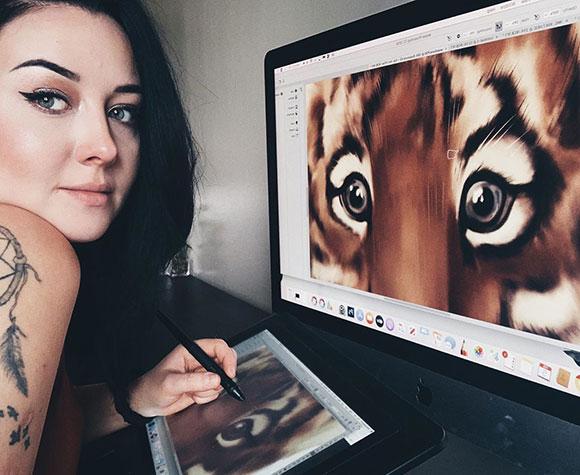 However, having our own website was crucial to our long term strategy. Unlike on Etsy and similar marketplaces, you can control every detail of the customer journey when you have your own site. Customers on marketplaces are just that: customers of the marketplace. In building a successful business long term, we wanted to have our own customers and be able to communicate and interact with them without the restrictions that marketplaces put in place.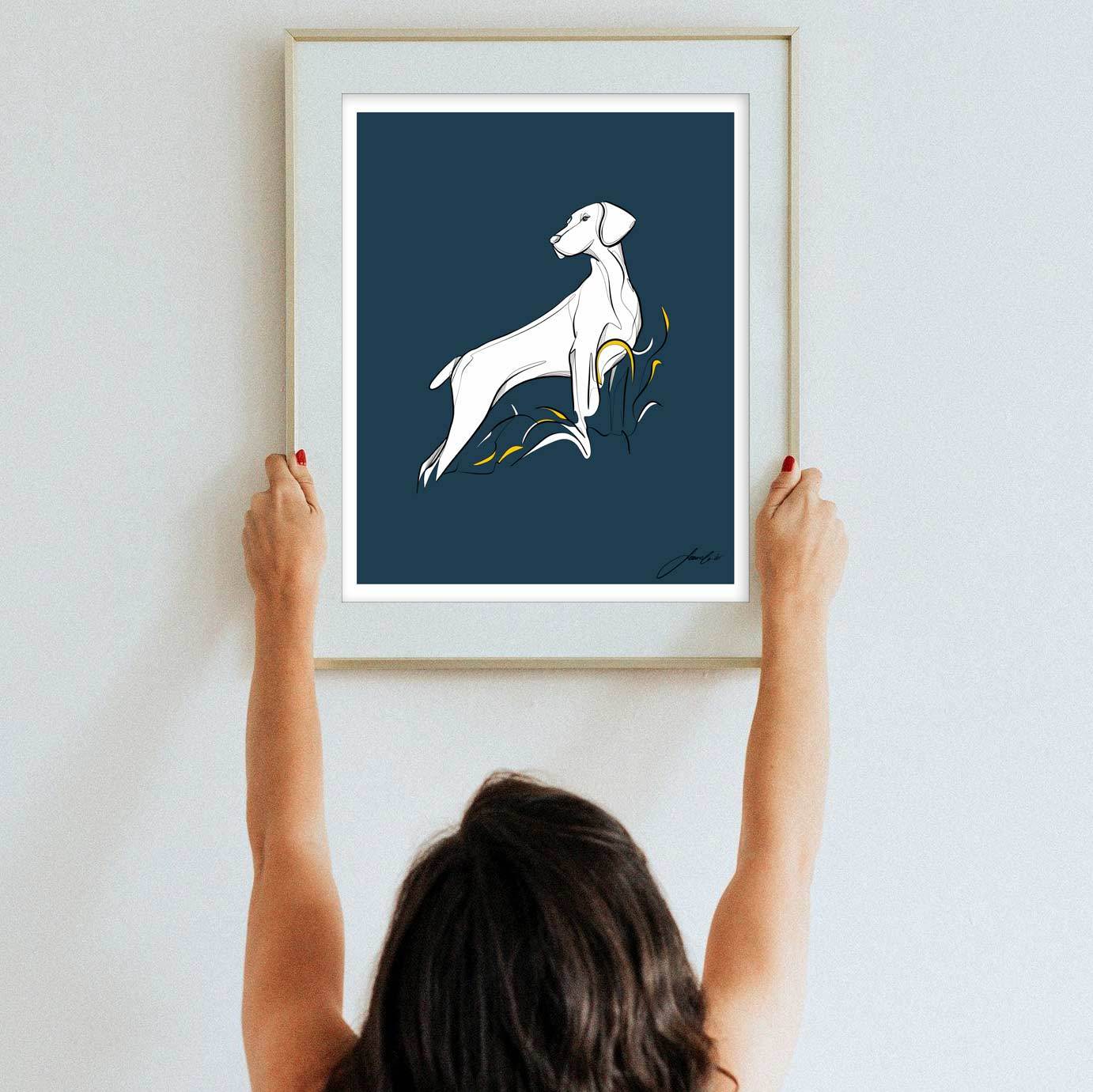 In addition, we were able to improve the quality of our product, increase our prices and 5x our average order value by shifting from Etsy to our own website. The disadvantage to many online marketplaces is that you are competing in the search results against every similar product in your category. This oftentimes leads to a "race to the bottom," where sellers compete on price and profitability is destroyed. While moving to our own website, we decided to position our art as a premium product because we wanted to give our customers the absolute best. Our prints are made in the USA and printed on gallery quality paper with archival inks that will last a lifetime.
Through Instagram, we are also building a loyal following that loves our story and our products. Laura has connected with her followers and she shares so much with them so they can learn about who she is as a person and artist. It's much harder to build a personal connection when you acquire customers through a marketplace.
Did you have any experience/expertise in the area?
I had no experience in the art industry. Luckily, Laura has been an artist her whole life so she has that end of the business covered. She was also a social media and blog manager for a real estate firm in the past, so she handles those efforts for us. I myself have been in e-commerce for over 12 years now, and so I handle most of the behind the scenes technical work so she can put all her energy into creating great products. To lay a path for short and long term strategy, we put our heads together.
Have you raised any money? How much?
We entirely self funded Stellar Villa. What has drawn me to e-commerce my whole life is that it's possible for anyone to get a business up and running with very minimal startup costs and manpower. Years ago, you would need a storefront to get your products in front of customers. Now, you can start a website for as little as $30 a month and reach thousands of people across the world.
We also employ a dropshipping business model working with professional printing labs across the country. This eliminates the costs associated with buying and storing inventory. Once we receive an order from a customer, it's simply sent to the printing company who ships it directly to our customer. This eliminated any startup funds required for inventory.
Who is your target demographic?
Currently our target demographic revolves around pet owners, being that our best selling product is our custom pet portraits.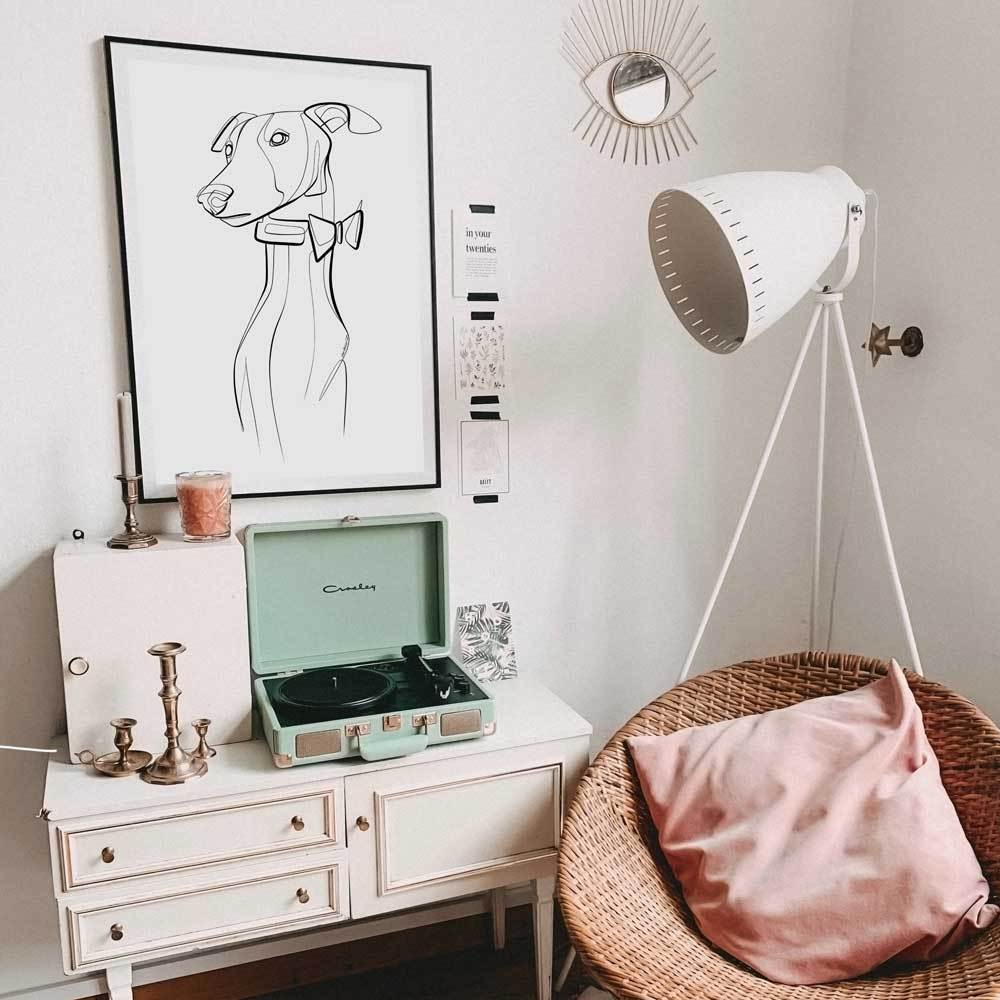 As we expand our product line to include prints for every room in the home, we will also be expanding our target demographic to include what I would call the DIY home designer.
Where did you meet your co-founder/founding team?
My wife Laura and I are the founders of Stellar Villa. We've always wanted to work together and Stellar Villa was our opportunity to combine her passion for art and my passion for starting businesses.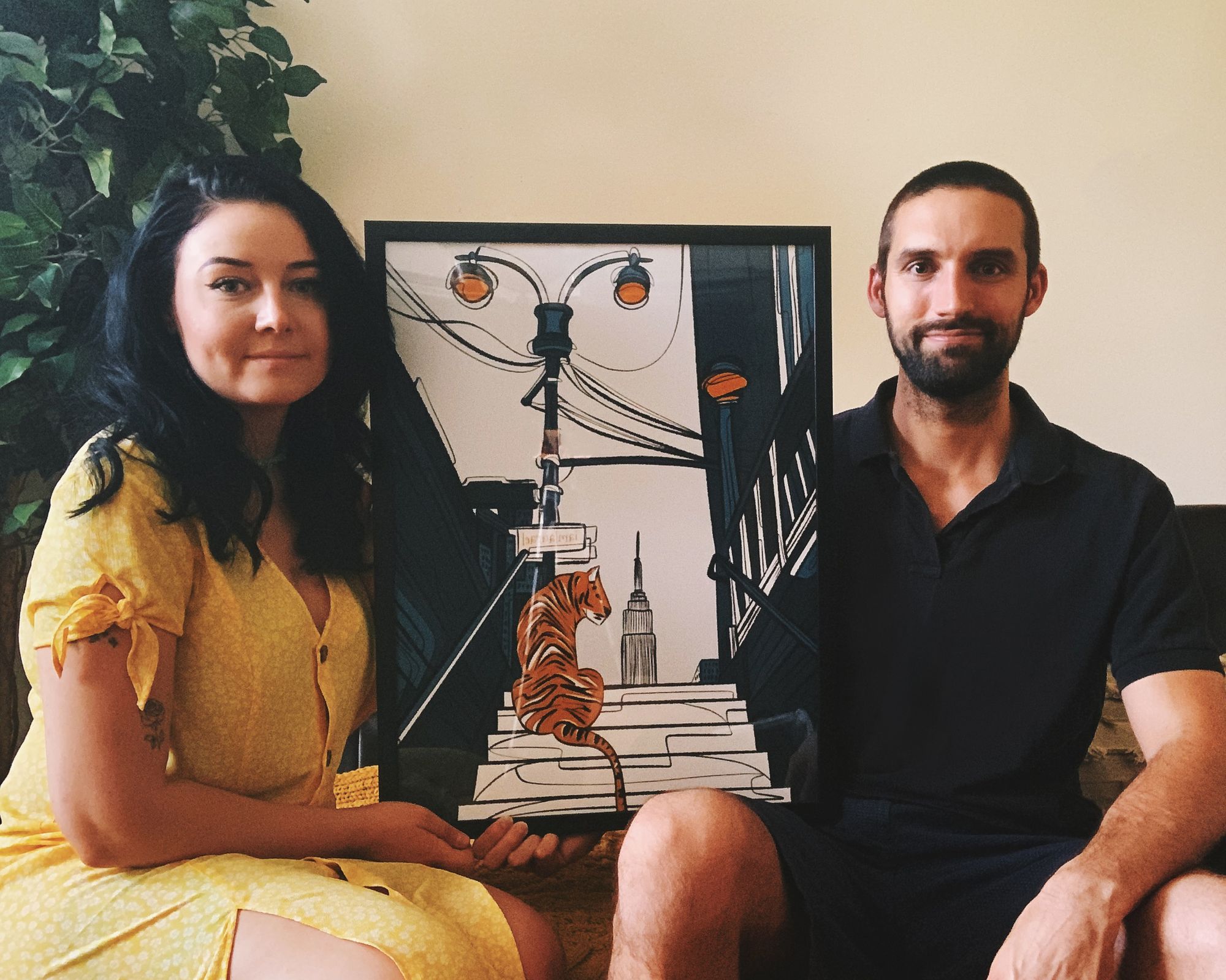 Laura left behind the opportunity to go to art college when she moved from Ireland to New York City, and so this really worked out perfectly as she is now fulfilling her dreams of being an artist.
Did you run any companies prior?
I've always been an entrepreneur at heart. When I graduated from college the economy wasn't great and so I started my own business buying and reselling items on craigslist. To this day, I'm amazed at how much money can be made doing this. When people want to get rid of things, they often are willing to sell it well below it's real value. I bought and resold everything I could get my hands on: antiques, books, artwork, electronics, machinery, motors, you name it.
I later landed a marketing job working for a medical equipment distributor. At the time they didn't have a website and so I saw this as a huge opportunity. I created a website for them from scratch and it really took off. After leaving this job, I started and ran my own business selling medical equipment and supplies for a few years. I had solid month over month growth, but lost interest in the field. It just wasn't something I was passionate about.
What motivated you to start your own business?
Ever since I was a child I loved to build things. My passion then was building legos and now it's building and growing businesses.
What motivates you when things go wrong? What is the end goal?
When something goes wrong I try to look at it as a learning experience. The more you learn, the better your chances of success the next time you attempt something. The end goal is to be the best at what you do. In this case, we want to be the best wall art and home decor company.
Do you have any advice for someone just starting out?
I tend to be a planner. I spend too much time reading, studying and planning every move. While planning is an important step in any business, if you spend too much time on this stage, you may never get past it and end up accomplishing nothing. Laura on the other hand, is much more spontaneous and if she has an idea she just jumps in and does it. I think we work great together because we balance each other out and find the perfect middle ground. To anyone starting out, I would recommend if you have an idea, just run with it. Don't over-plan and get caught up on every minute detail. You will learn so much more by doing and also through your failures.
What has driven the most sales?
Instagram has by far driven most of our sales. Laura has a special touch in that regard as she not only creates great art that people enjoy but she is able to connect with people. I think that human element and relationship building is what will be the difference between a successful Instagram account and one that fails to gain any traction. Laura has actually become good friends with many of her followers. She has recently launched a Brand Ambassador program in an effort to continue growing our following. Brand Ambassadors are influencers who help spread the word and in return they receive some great perks.
What is stopping you being 3x the size you are now?
The nature of our bestselling product is limiting our growth. Our best selling product is our custom artwork. From a business perspective the downside to custom artwork is that it takes a lot of time to create each piece. Laura can only create so many custom pieces a month, so once she is booked for the month that's it.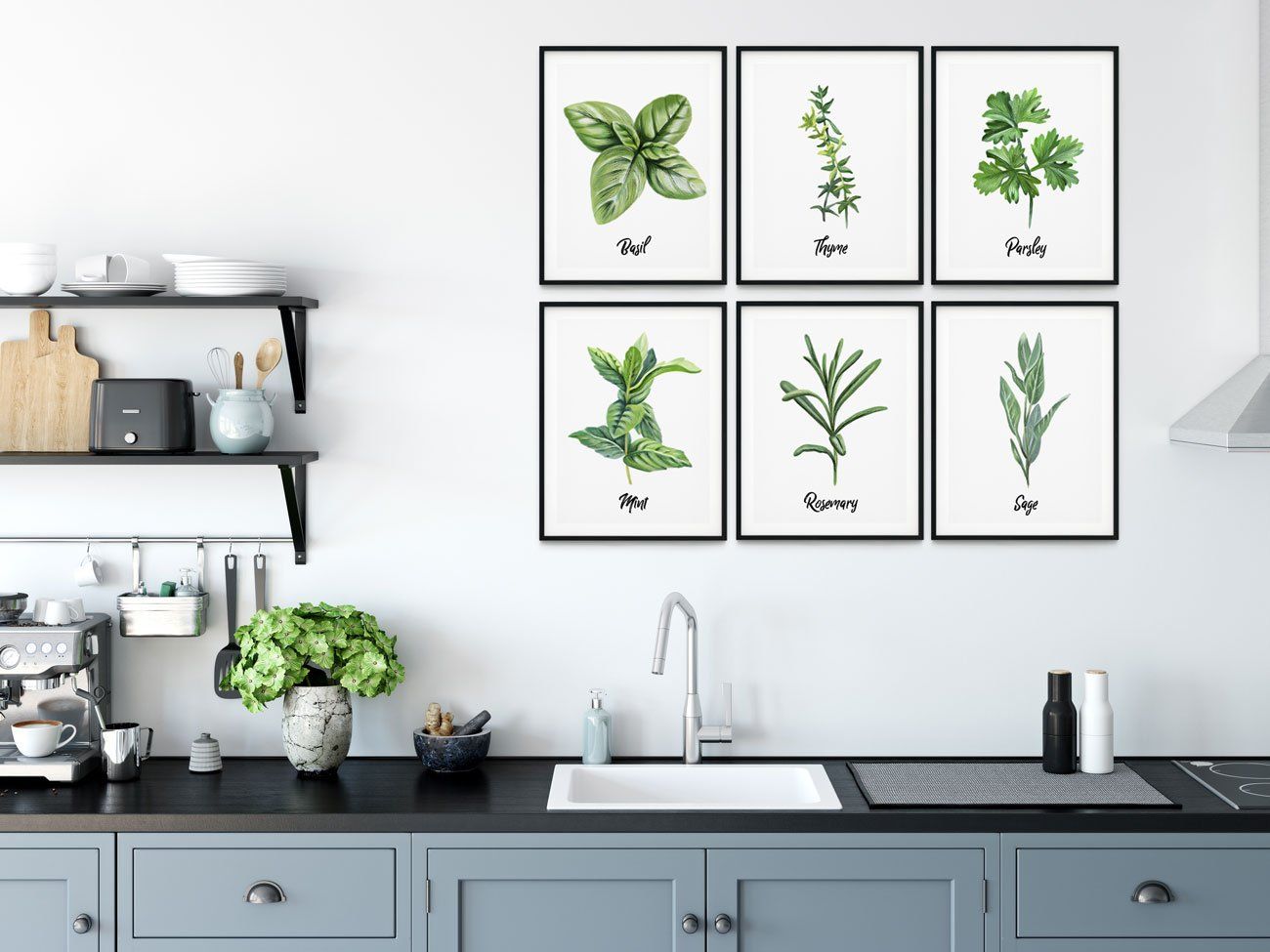 The scalability of this is limited. That's why we are using the revenue generated from the custom work to fund our expansion and diversify our product line. We are working on creating a line of art prints for every room in your home. Adding these pre-made prints to our business will be huge for us.
How do you protect yourself from competition?
In the art field, all art created comes with some degree of protection in that it is copyrighted. Fortunately, you can get additional protection by registering the work with the US Copyright Office. All of our designs are completely unique and hand drawn from scratch, so that helps as well.
What are the top 3-5 apps your business could not run without? Why are they essential?
Shopify. While other platforms such as Magento offer much more in terms of customization ability, nothing beats Shopify's ease of use. It's so easy to get a website up and running, and it requires virtually no maintenance.
Apple Podcasts App. I believe in continued education and constantly learning new things. It's the only way you can stay ahead of the competition and it greatly increases your chances of success in any endeavors your partake in. Listening to podcasts are a great way to learn while on the go and stay on top of the latest trends.
Google Analytics. Google analytics provides data to better understand your business. You get insights into your customers and how they interact with your marketing, products and website content. This allows you to see what's working and what needs work, in an effort to continuously make optimizations.
What are your favourite books?
"Winners are not afraid of losing. But losers are. Failure is part of the process of success. People who avoid failure also avoid success." ― Robert T. Kiyosaki
What are your favourite podcasts?
My favorite podcast is The EcomCrew with Mike and Dave. It follows two guys on their journey as they run an online business and the challenges they face.
What are the next products you're working on?
We are in an expansion phase, working to create more pre-made art prints. We are currently working on our nursery wall art line.
Where do you see the company in 5 years?
While this was the perfect business for my wife because of her love for art and creating, this was also the perfect business for me because of the type of business I desired to create. This business requires no overhead, in that it can be run with nothing more than a laptop, a drawing tablet and an internet connection. Even as we expand our pre-made print selection, we will not need our own warehouse. I plan to use Amazon FBA and third party fulfilment programs to store and fulfill our products. This kind of business requires very little money to run, no physical location and minimal outside help in terms of employees. I plan to automate as much as possible with the business and hope to eventually hire a full time manager to oversee the day to day operations, while employing independent contractors on an as needed basis. In terms of our product offering, after we build out a solid collection of art prints, we plan to design and sell more items in the home decor space.
Would you ever sell?
The reason for forming this business was so that Laura could pursue her lifelong dream of earning a living with her artwork. It is her passion and I don't ever see that changing, so we have no plans of ever selling.
| Company Name: | Stellar Villa |
| --- | --- |
| Founder: | Laura and Patrick Connelly |
Comments